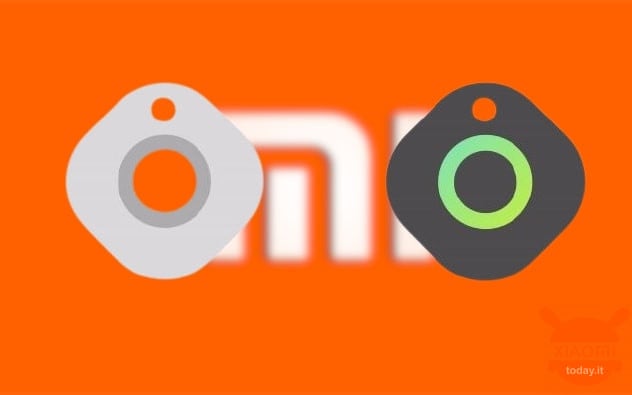 Xiaomi is always working to design new and cutting-edge devices. The last of these that we are going to see was also proposed by other companies such as Oppo and Samsung. It is about the SmartTag, or gods small devices equipped with Bluetooth technology that allow you to be hooked to any other device to find it in case it gets lost. Apparently, according to what has emerged within the China National Intellectual Property Administration, Also known as CNIPA, Lei Jun's brand is developing its own SmartTags. Let's see how they are made.
These will be Xiaomi's SmartTags: an "anti-abandonment" device for other devices that works via Bluetooth technology
When we talk about Tag and think about Xiaomi, those probably come to mind NFC stickers or stickers that can be attached to any device to make it part of the smart home ecosystem. In this case, however, the SmartTags mean something else. As with Samsung and Oppo, it is a smart device that serves for keep track of another object. If we are distracted and often lose our headphones, just plug them in SmartTag to the box and we can find them wherever they are. Below is a video from Samsung explaining how it works.
Having said that, we have become aware of theexistence of the Xiaomi counterpart

. In fact, inside the CNIPA we found what are the anti-abandonment devices of the brand's devices. Below is a picture of how they should be.
The device comes in the shape of a bar with a forum which will certainly be used to connect the SmartTags to another device in some way. Below we see another circle instead. It is not clear what this sensor is for (if it were a sensor) as we know that devices of this type they don't need physical or touch buttons to work. In the same way we ask what is the physical key that we see on the side of the "soap". It could somehow be used to charge it, but we don't put our hand on the fire. Below we also attach the document certifying that we are talking about a Xiaomi product.
Having said that, we don't know if and when Lei Jun's brand will launch this product but we are sure that yours price will be super competitive.
Buy on Amazon
17,99€
19,99€
available
15 new from 14,49 €
7 used from 15,00 €
Last updated on March 1, 2021 15:55
Are you interested in OFFERS? Follow our TELEGRAM Channel! Many discount codes, offers, some exclusive of the group, on phones, tablet gadgets and technology.