It is true that now the importance of one good camera it is fundamental in a smartphone, but perhaps too much. Below the screen, double, triple, one thousand thousand megapixels... but where is the ability of a user to take good pictures and play with app settings? It doesn't matter as long as the OEMs continue to churn out devices with more than two cameras. This is the case of Xiaomi which seems to have patented a smartphone that mounts well 4 circular cameras rear (just like the Nokia 7.2): questionable design by some, news for others. Let's see what it is about with the following photos.
Xiaomi patents a smartphone with 4 circular cameras: Mi Mix 4?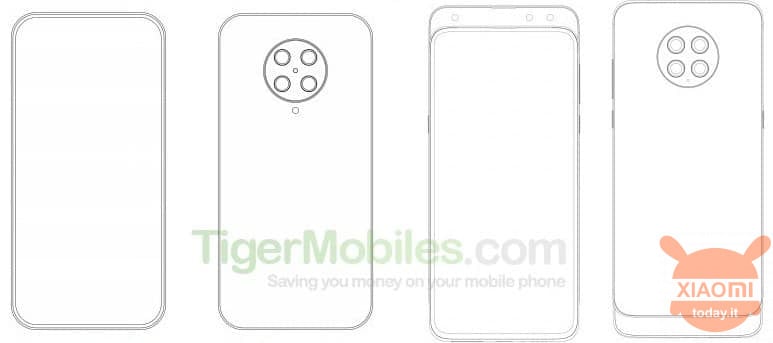 As we can see from the image it would be present, according to this patent reported by TigerMobiles.com, a back block that contains 4 cameras... kind of like the lamp we see during surgery. In addition to the questionable aspect we can also note a small hole located below this circular block: seems too small to be a fingerprint sensor and therefore it could be camera flash. Conversely, we can also assume that unlocking the device will be possible through in-display fingerprint (like Mi 8 Pro and Mi 9 to understand). Just about the display we can see how it is of type full screen in the third image. And what do you notice? Exactly, in the front there is no hole or notch to show us the camera since the design would be taken from that of the Mi Mix 3: the sliding mechanism will once again be used by Xiaomi, with the possible presence of two cameras plus flash (from what is seen in the photo) or a camera, a flash and an IR reader. Whether it is the Mi Mix 4? I personally believe so.
From this image we can also see how one is present in the lower part USB Type-C, a microphone e the speaker grill. Another image, instead, of a second patent, suggests how this new device Xiaomi can no longer be built with a sliding mechanism like the Mi Mix 3, but with a notch a bit different from the one we are used to seeing: two small holes in a notch drop, decidedly wider but very thin (and elegant in my opinion).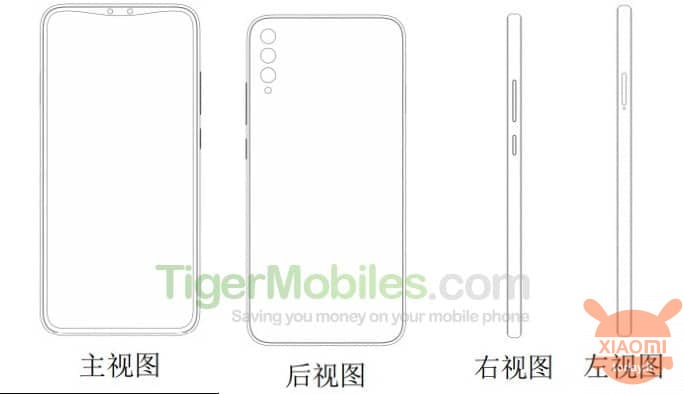 Despite we know that the output of this device, assuming it is the Mi Mix 4 and that this patent is authentic, it will not be immediate we can begin to fantasize about what kind of hardware will be present on board. What do you think Xiaomi will bring us this time?
Are you interested in OFFERS? Follow our TELEGRAM Channel! Many discount codes, offers, some exclusive of the group, on phones, tablet gadgets and technology.