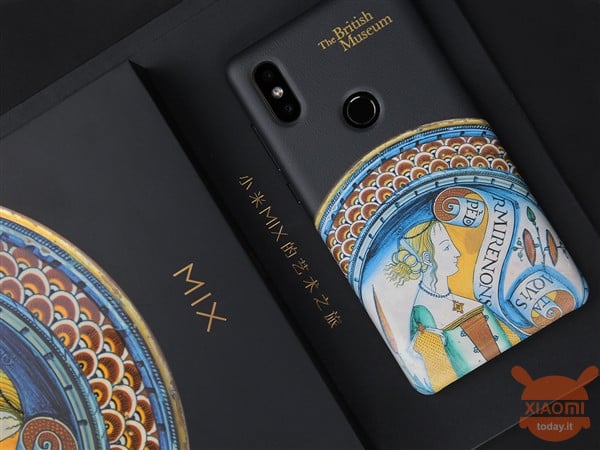 A few days ago we saw a smartphone Xiaomi protagonist of a painting created by a talented premature artist. An initiative that probably liked the brand so much that it has decided to re-propose it on a large scale. A few days ago a special service dedicated to all those users who are linked to their own smartphone now not used but that I don't want to get rid of it badly. This is a service that allows you to create a picture with your old smartphone. Let's see how it works.
A curious initiative that Xiaomi has recently set up: transform your smartphone into a painting so you can remember with nostalgia all the good moments spent with that device
We learn from the Chinese media that the service is called "Repaired Art"And it works like this: you bring your old Xiaomi smartphone (below the list) to the physical store and the employees will use it to create a picture to hang. Specifically, a wooden frame will be used where the dismembered device will be positioned. On this frame will then be written information about that smartphone model

. Below we see some examples.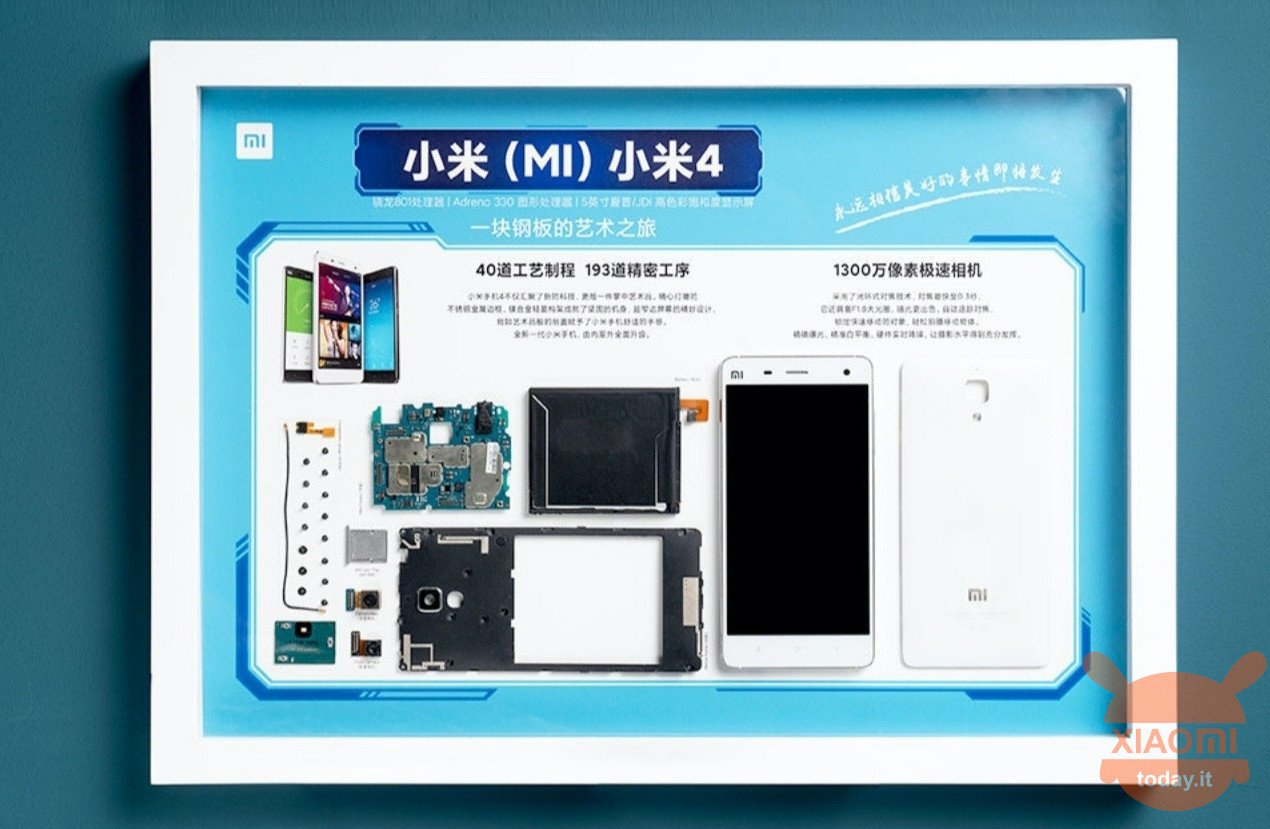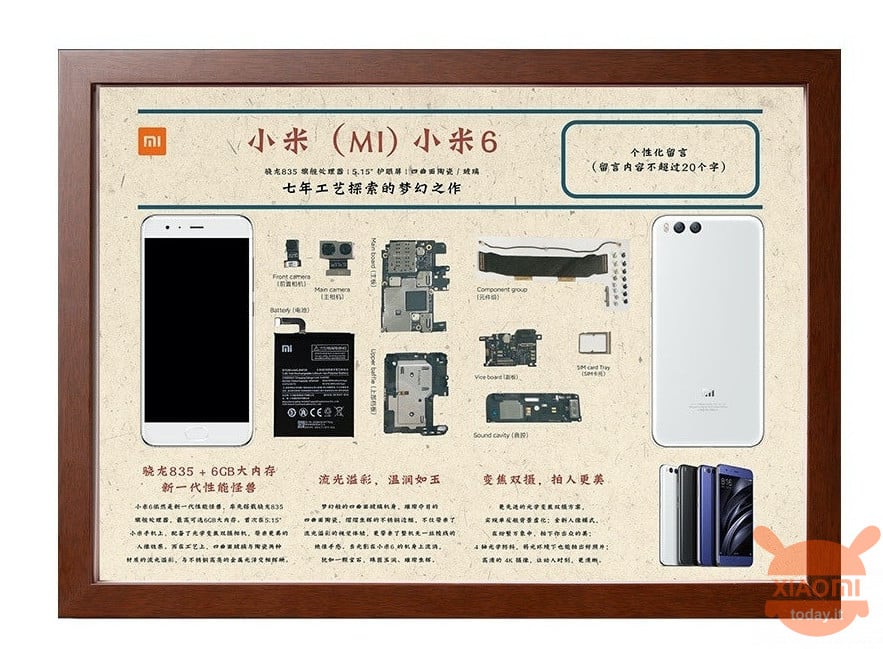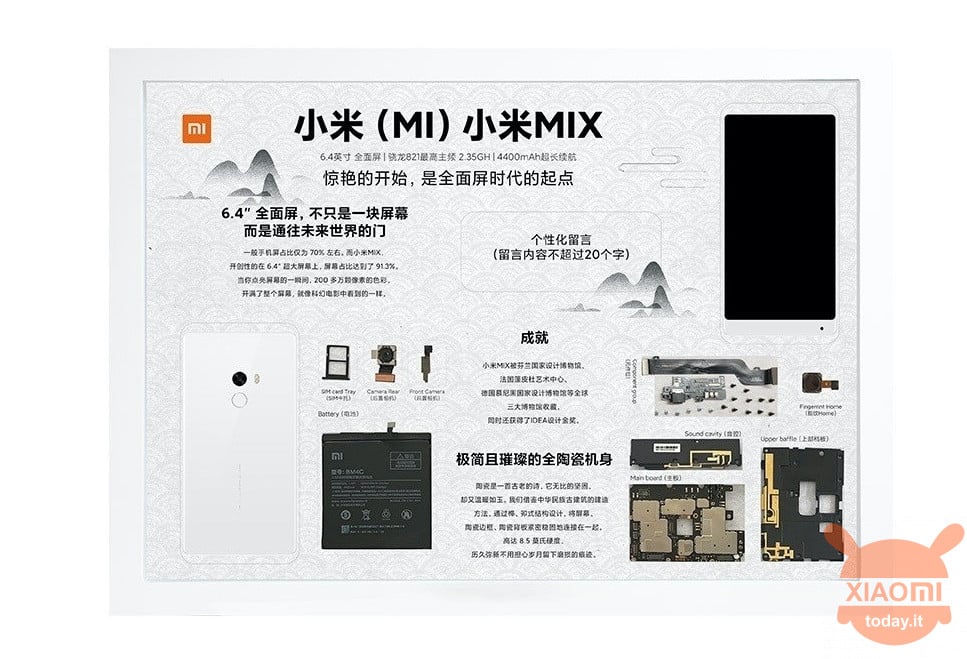 The cost of this procedure is about 30 € (converted) but ensures a truly breathtaking result. Personally for my Mi 5 I would gladly do it as it was my first smartphone of the brand e I was in love with it. But what devices can be used for this purpose? There are six models:
Xiaomi Mi 1
Xiaomi Mi 2
Xiaomi Mi 4
Xiaomi Mi Note 2
Xiaomi My 6
Xiaomi Mi Mix 1
Users are offered a choice of six design styles, included Standard, Nostalgic, Antique, Simple, Chinese Red e Tech Blue. One horizontal and two vertical layouts are also possible. What do you think of this initiative? Really nice without a doubt ...who knows if one day they will also do it in Italy. In this case, what would be the device you would use as a painting? Let us know in the comments!
Buy on Amazon
239,00€
available
2 new from 239,00 €
2 used from 203,00 €
Last updated on March 2, 2021 3:55
Are you interested in OFFERS? Follow our TELEGRAM Channel! Many discount codes, offers, some exclusive of the group, on phones, tablet gadgets and technology.