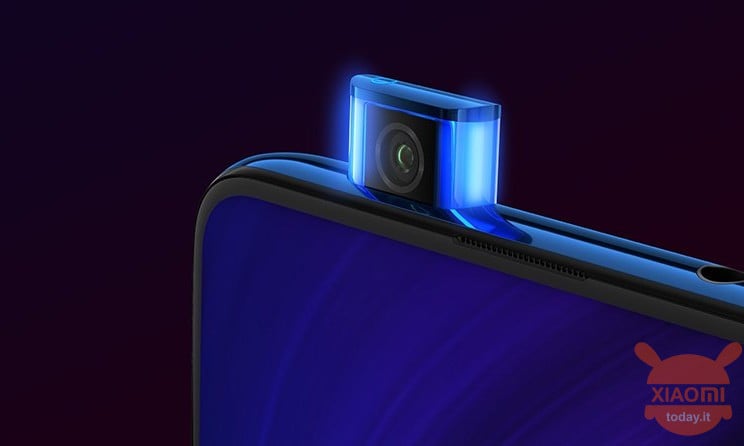 Xiaomi Mi 9T and Mi 9T Pro: when are these smartphones comfortable? The first of the company to have no notch and no hole in the front of the screen but to integrate one pop-up camera. For the uninitiated, at the moment, the retractable module is the best alternative to camera below the screen. The latter is in fact very expensive and before we can see it on top and mid-range commercial devices, it will be a long time. For this reason Xiaomi has decided to continue investing in pop-up cameras. How? We see it with this patent.
Xiaomi continues to think about smartphones with pop-up cameras. A recent patent speaks of a system that reduces the size of the module
In a recent publication at China National Intellectual Property Administration (CNIPA) also known as Chinese Patent Office, Xiaomi showed what the next smartphone with a pop-up camera could be. To be more precise, the Chinese giant showed the retractable photographic module. In this document, the image makes it known how Xiaomi is reducing the measurements of the photographic module and modifying the technology to bring out the photo sensor. In fact, in the excerpt, a much smaller module built thanks to a new extraction process.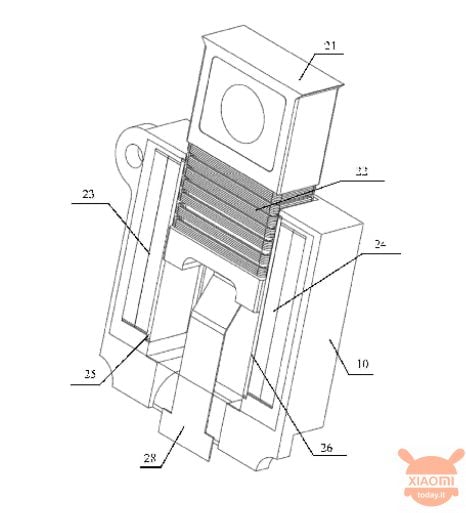 Read also: Xiaomi Mi Electric Scooter 3 Lite is arriving in Italy and Europe, but it will not be Mijia
The Xiaomi patent states that, compared to the technique currently used on smartphones such as Mi 9T and Mi 9T Pro, the pop-up camera module in question achieves lifting and retracting using mechanical devices such as a engine, for an Gear it's a lead screw. These components not only reduce the structure of the pop-up camera module, but also reduce the complexity of the mechanism in general and save space. Save space which, at best, would allow you to integrate a larger battery. Of course, probably the final goal could be to integrate a better sensor. For the moment this is what emerged from the patent.
We do not know if and when the company will use this new extraction method. Only time will tell.