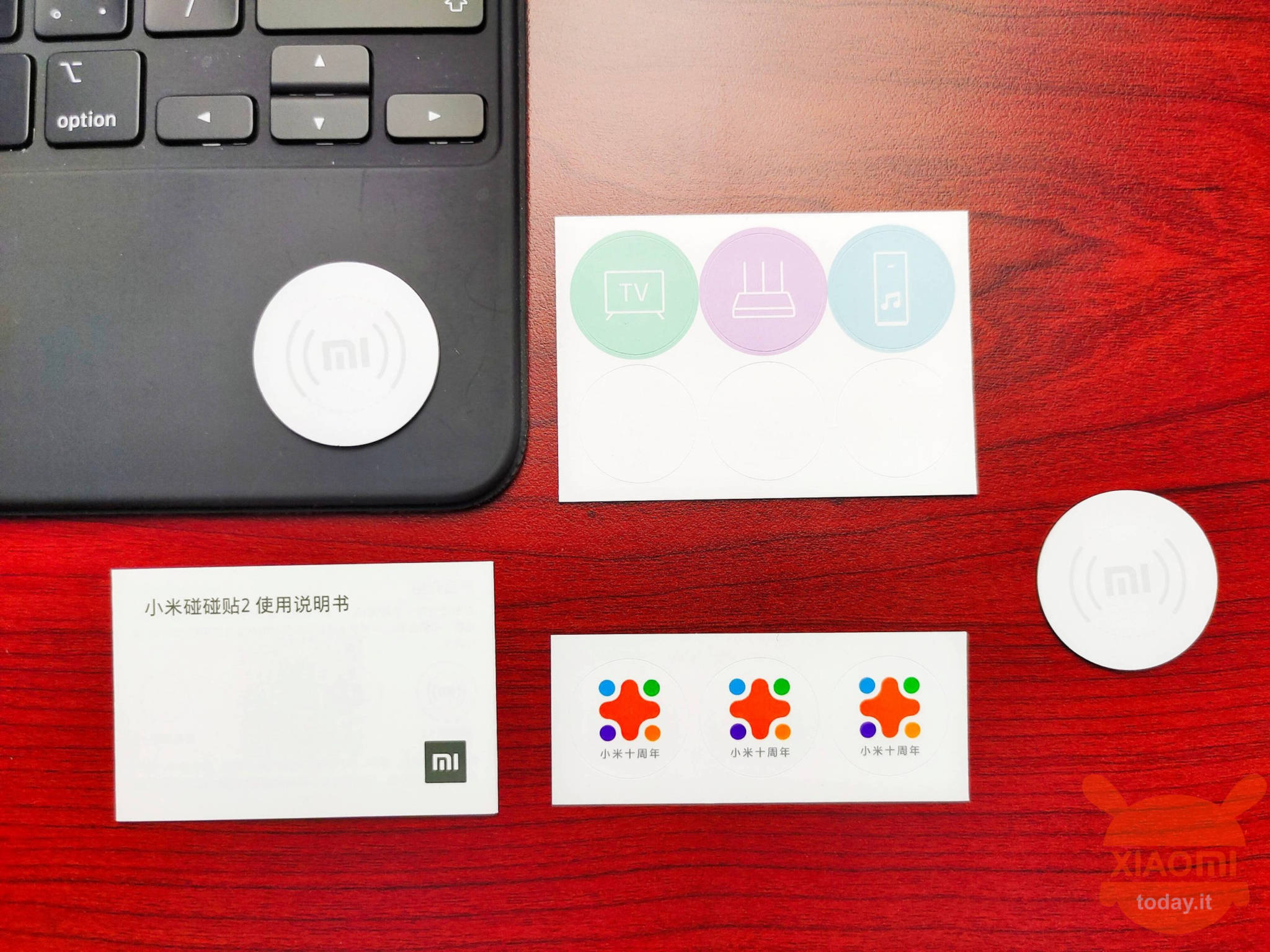 In the far 2014 Xiaomi has introduced a really interesting product: some stickers. What trivia will you say and you would be right were it not that this product allows transform a simple home into a smart home. We hear more and more about home automation and with these second generation NFC stickers, which follow the first model six years ago, the brand revolutionizes the home of xiaomists. The interesting thing is that they really cost nothing and to work they simply need theMijia application that we now know very well.
Trivial 3 € NFC stickers transform a normal home into a smart home. It is all possible for Xiaomi
For example, let's say that our child fell asleep with the tablet in place or that he went to sleep leaving the light on. Through these Xiaomi NFC stickers it's possible turn off (or turn on) any device simply by hovering over the smartphone. Consequently, in the two cases above, we will not risk waking the sleeping child. Stupid examples that make us understand the scope of the usefulness of this device smart at low cost.

The stickers in question are identical to the previous generation, in the shape of a coin. Great poco more than 2 € come with a adhesive back which allows you to attach them to any small or large electrode. In this regard, the company states that at the moment they are 2200 different devices supported including proprietary speakers, lamps and so on

. But these smart coins using the NFC technology to work they don't only support brand devices: beyond 80 IoT platforms like Philips e Opple Lighting (China's leading lighting company) have full compatibility. But how do these stickers work?

In short, just set it up through the application Mijia Home what are the desired commands for each sticker. Then passing the smartphone on the sticker placed on the chosen appliance, the action will be performed automatically. For example: if we put the sticker on the smart air conditioner of Xiaomi and "let's swipe" with the smartphone on it, yes it will turn on or off depending on the command we gave it. A kind of wireles relay with NFC technology. Obviously this product will only be sold in China for the moment: the crowdfunding will leave in a few days at the price of 3 € (at 19.9 yuan exchange rate) per couple of Xiaomi NFC stickers.

JIMMY JV51 cordless vacuum cleaner from EU warehouse
EU FREE EU Priority Mail 2 / 5gg FREE (NO customs) ✈
Are you interested in OFFERS? Follow our TELEGRAM Channel! Many discount codes, offers, some exclusive of the group, on phones, tablet gadgets and technology.