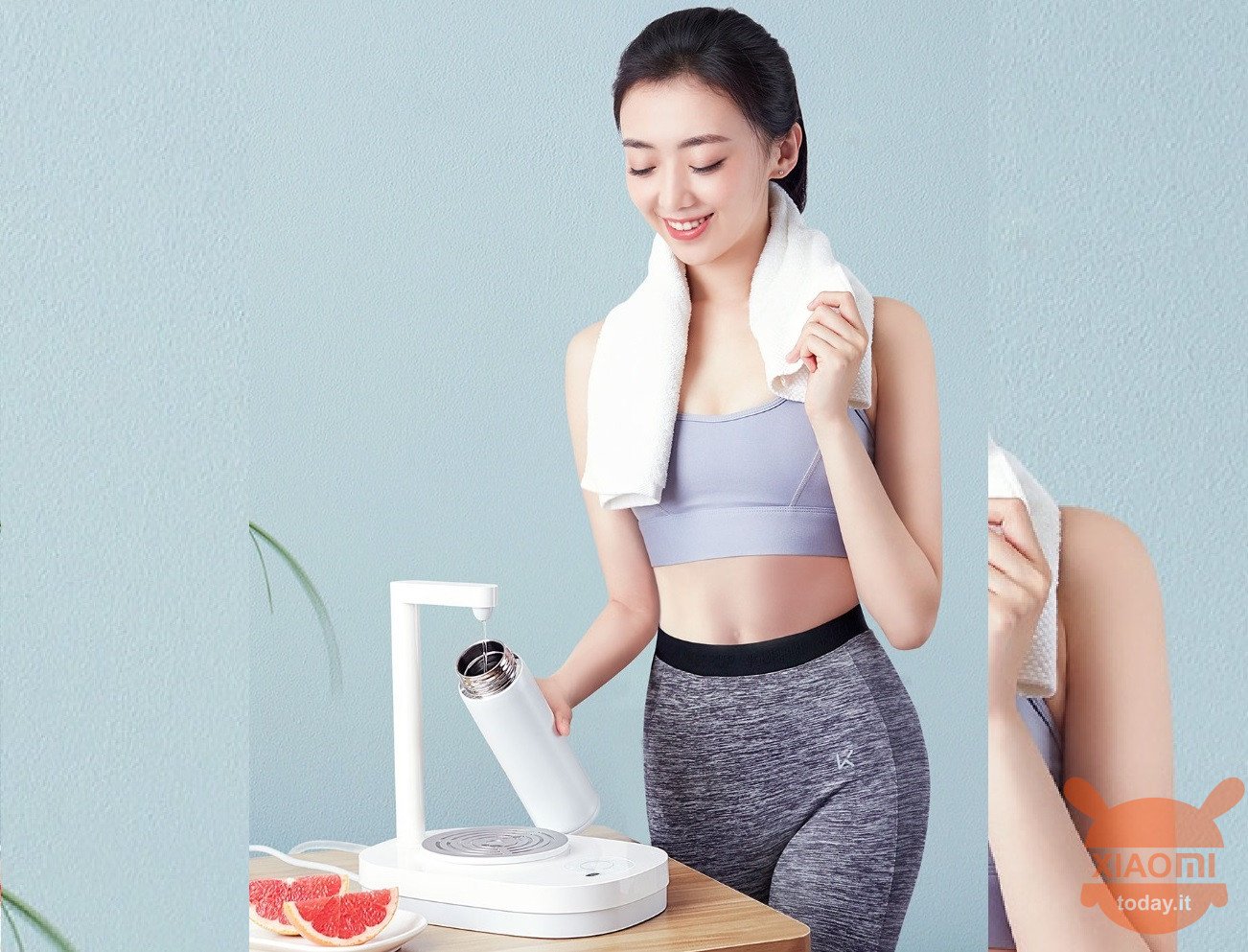 The portfolio of Xiaomi products for the home is enriched even today with a new device just presented on the official website of Xiaomi Youpin.
The new product is called Xiaomi TDS Hot Water Dispenser and is now in the crowdfunding campaign at the 299 Yuan figure.
Xiaomi TDS Hot Water Dispenser, to have hot water in the blink of an eye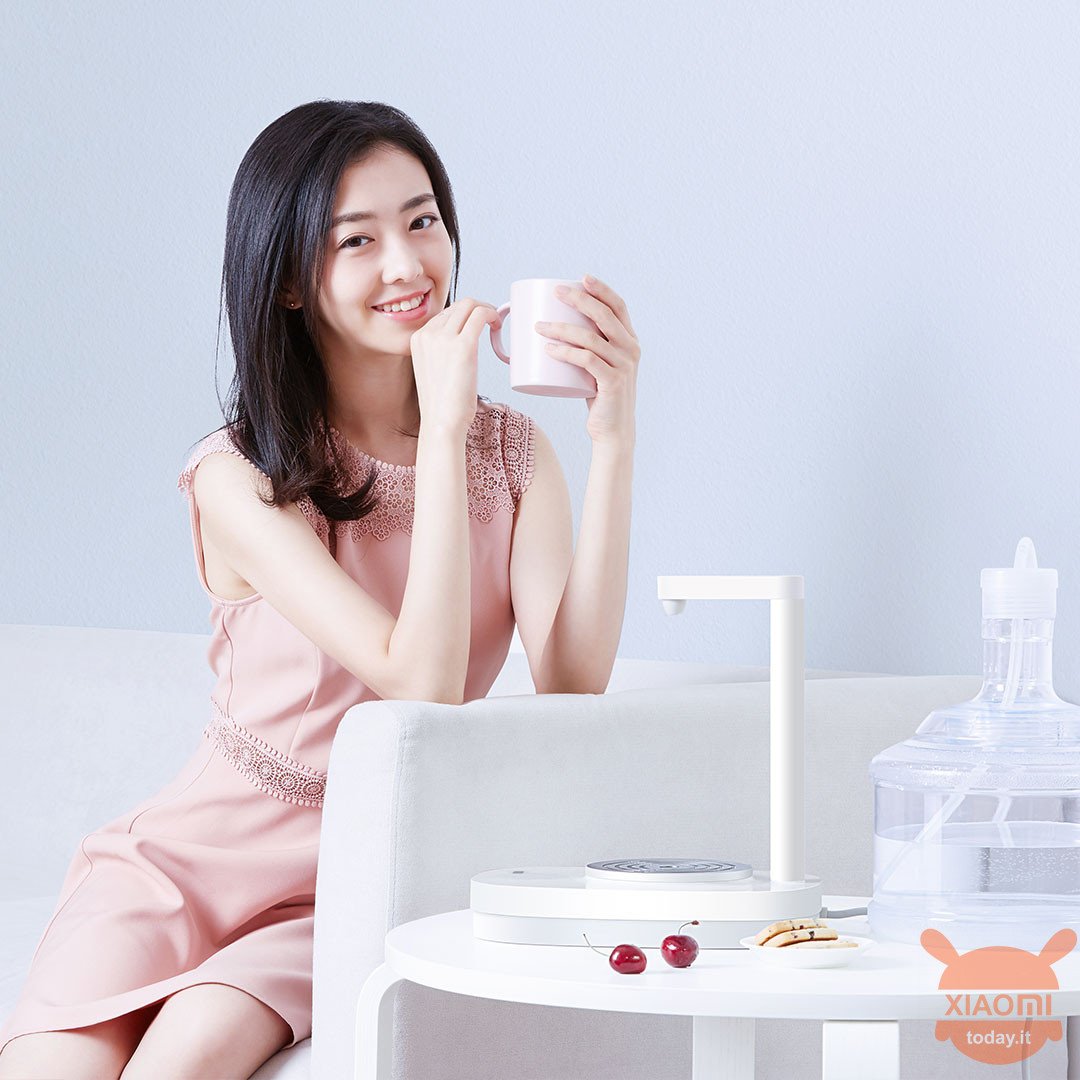 What product is it? Well, if you chew a little English you'll already know we're talking about a hot water dispenser. The TDS Hot Water Dispenser eliminates the need for complicated installations and can be adapted to any water source.
Installation is the simplest, just connect the inlet hose to the water source, be it a bin or whatever, press the ignition button and wait for the hot water to come out. Water passes through a pre-heated turbo to increase the temperature of the liquid very quickly, it only takes 3 seconds to be able to fill a glass with hot water, so almost instantly.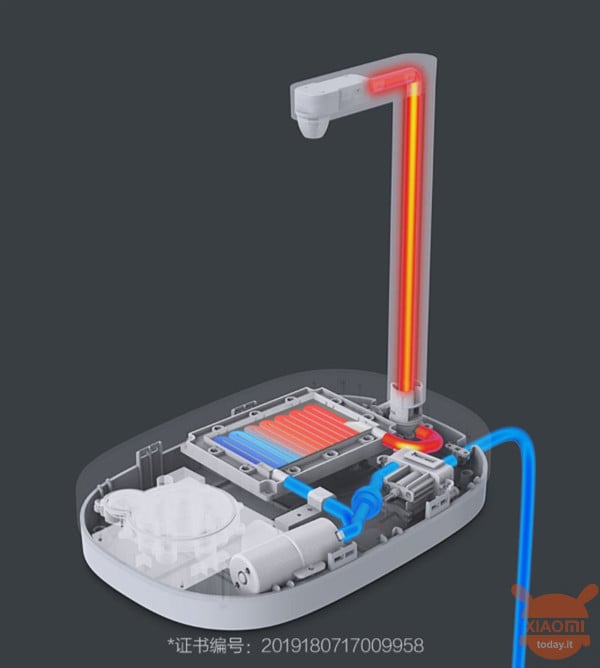 The dispenser adopts a fourth generation heating system, with a thick metal oxide film. This allows the water to be heated evenly and constantly without making it boil.
There is also a water quality control system called TDS (Total Dissolved Solids) through which it is possible to test the water in real time and display its quality level. This data will be clearly shown in the display on the base of the dispenser.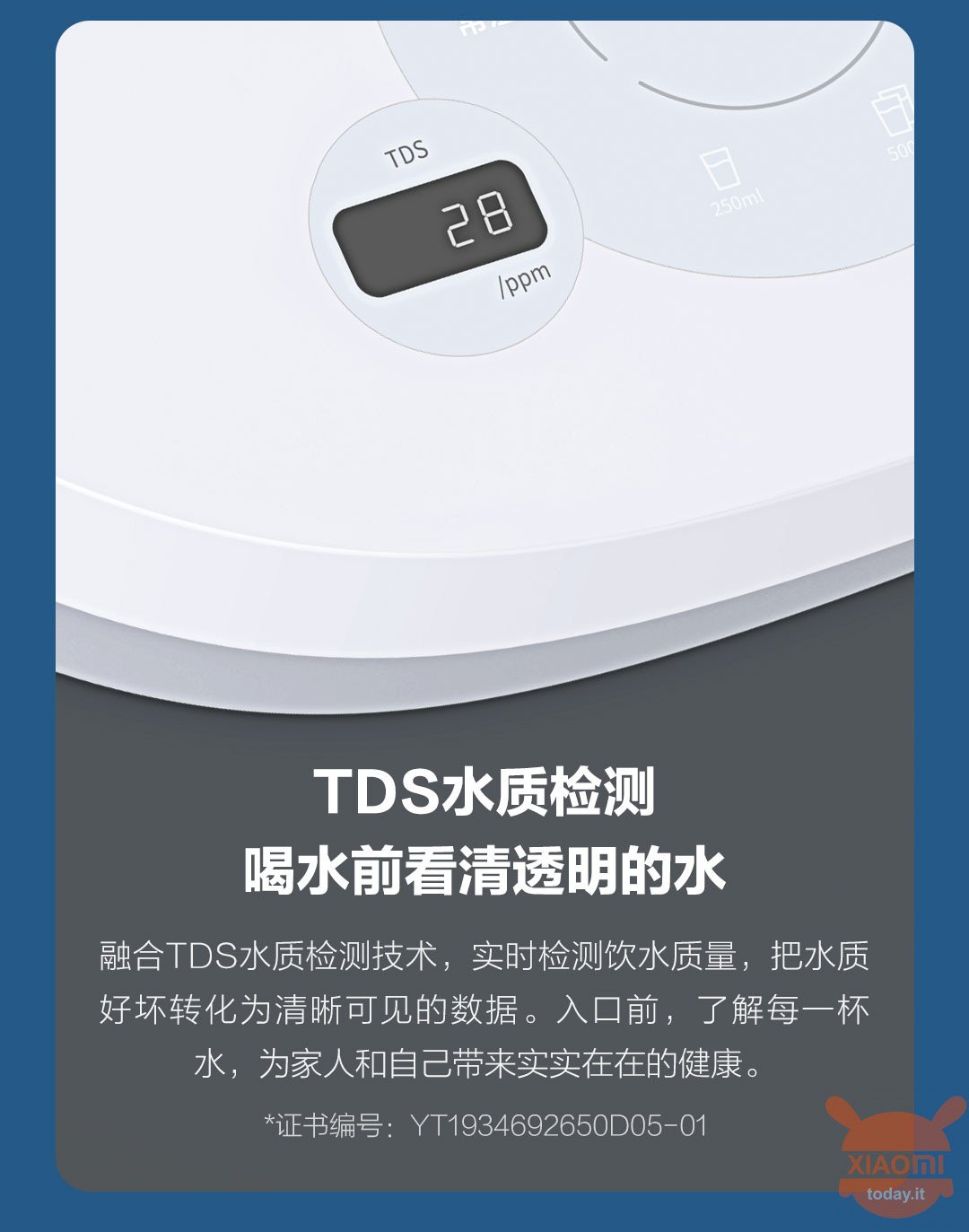 The Xiaomi TDS Hot Water Dispenser can be used in five modes: room temperature water, 40 degrees Celsius, 55 degrees, 85 degrees and 100 degrees. With a simple touch the water will come out as if it were a normal tap, while if you want a predetermined quantity, you can configure 250ml or 500ml of water that will be issued automatically. Then you can place your cup on the base, start the dispenser and get away without any worries.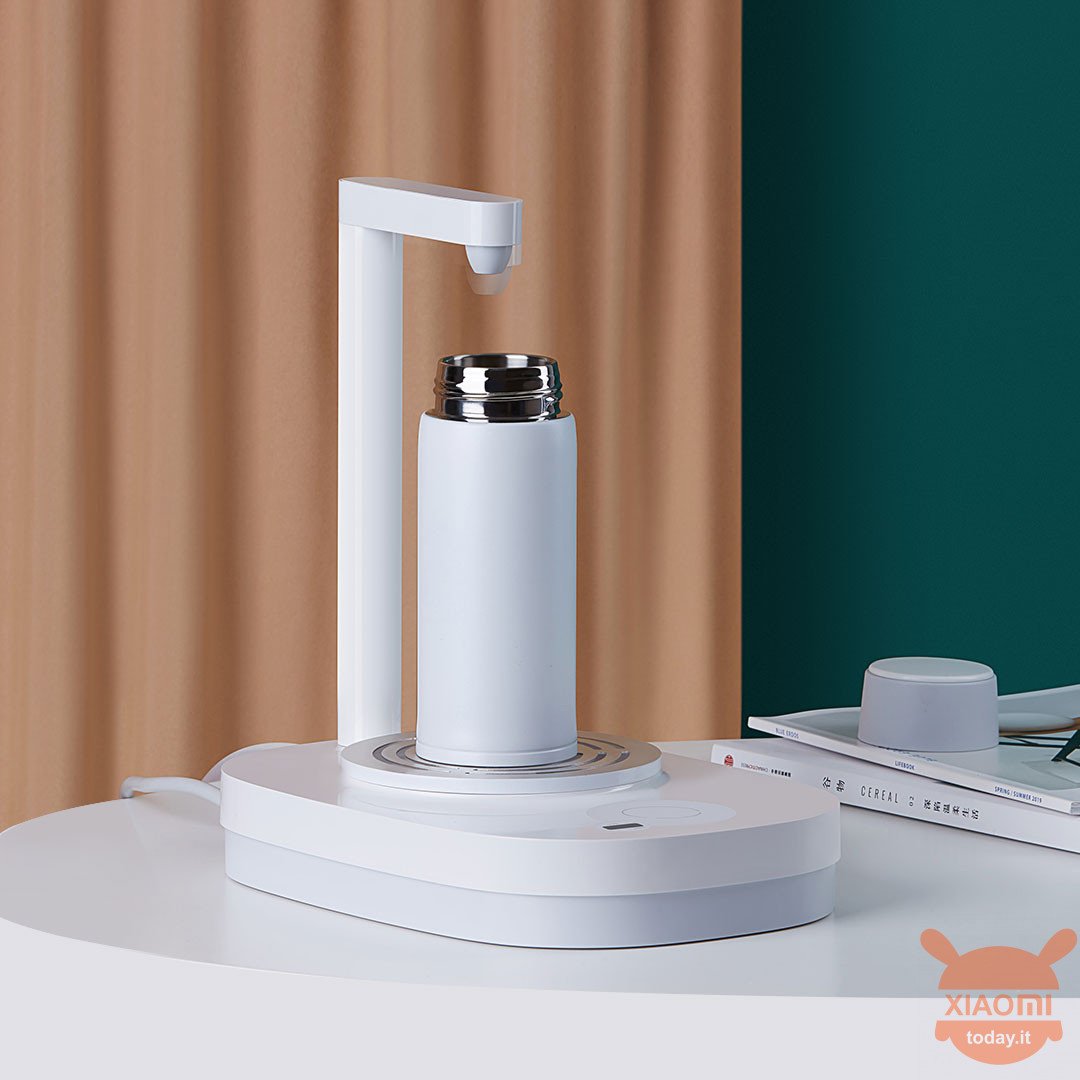 The Xiaomi dispenser also has a safety mechanism to protect the little ones. The mechanism is activated automatically once the use of the appliance is finished. This means that children cannot activate it by mistake and thus burn themselves with boiling water.
Finally, the total size of the dispenser is 273mm x 187mm x 280mm for a weight of 1250 grams, while the wall power used is 2100 Watt.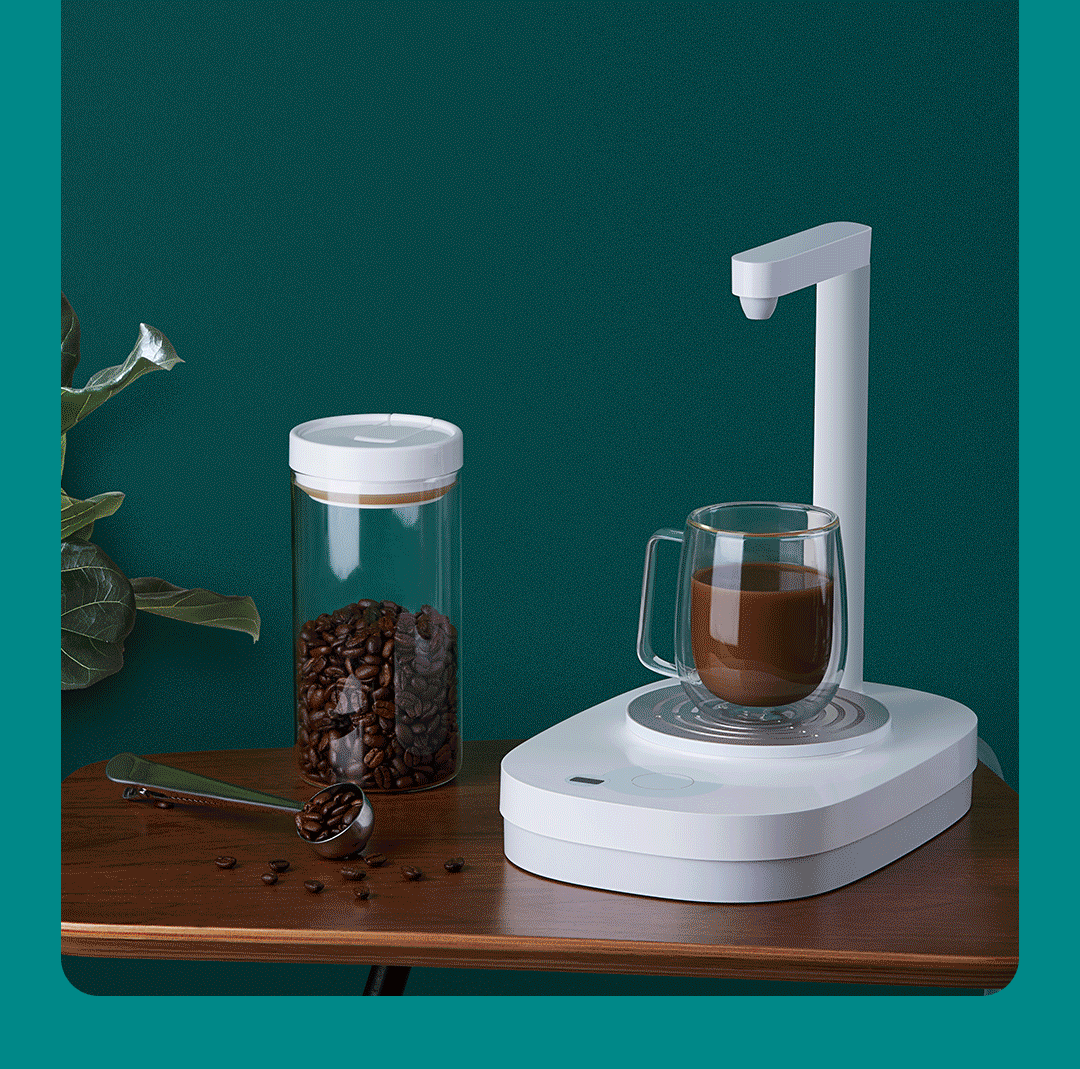 As we said earlier, the Xiaomi TDS Hot Water Dispenser is now in the crowdfunding campaign at the 299 Yuan figure, or about 39 euros at current exchange rates. The device will be shipped starting from the 30 August 2019.
Are you interested in OFFERS? Follow our TELEGRAM Channel! Many discount codes, offers, some exclusive of the group, on phones, tablet gadgets and technology.