This afternoon, the well-known statistical research agency Canalys, published statistics on the global share of wireless headphones (TWS) sold in the second quarter of 2022.
Xiaomi dominates the TWS market in China, less well globally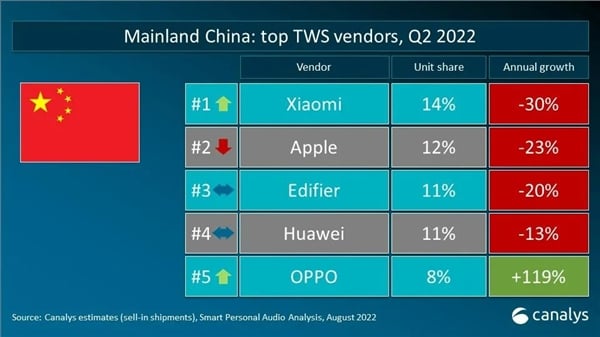 According to Canalys data, in the second quarter of this year, Xiaomi overtook Apple with a market share of 14%, took the top spot in the Chinese TWS headset market, and also came first in the Russian market with a share of market by 31%, probably due to the well-deserved sanctions on all electronic products of western brands (Apple).
However, from the general data point of view, the Chinese TWS headset market in the second quarter was not ideal. The growth rate of brands from first to fourth on the list was one of the worst. Among them, Xiaomi has even dropped by 30%. Only the OPPO brand that ranked fifth on the list maintained positive growth and achieved quite astonishing growth of 119%.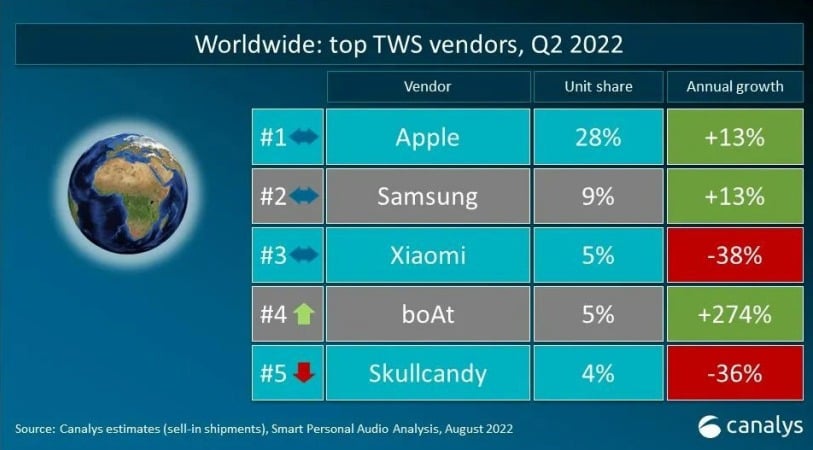 Going to the data for the global market, TWS earbuds were the only category of personal smart audio devices that experienced growth in the second quarter, with an increase of 8% to a total of 63 million units. Xiaomi is still in third position with a market share of 5% and a decrease of 38%.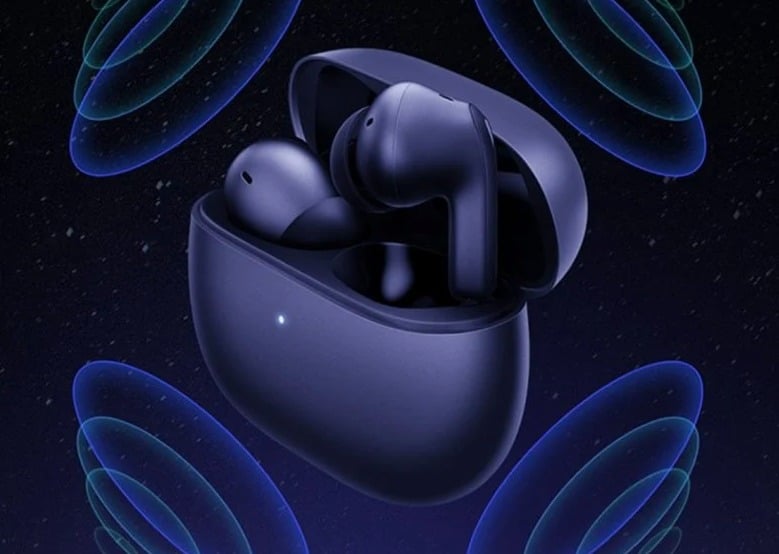 Recall that the latest TWS headphones launched by the brand are the Redmi Buds 4. The headphones support an active noise reduction of 35dB and also support two modes: adaptive noise reduction and double transparent noise reduction, so as to make them suitable for more situations.
In terms of sound quality, the headphones use a large 10mm moving coil unit and an ultra-thin 0,006mm diaphragm, supports traditional audio encoding formats such as SBC and AAC, and offers better sound field performance at high and low frequencies.
The Buds 4 can be used for 6 hours at a time and the theoretical maximum use time with the charging compartment can reach 30 hours.
28 November 2022 6: 28

Amazon.it
Price updated on: 28 November 2022 6:28