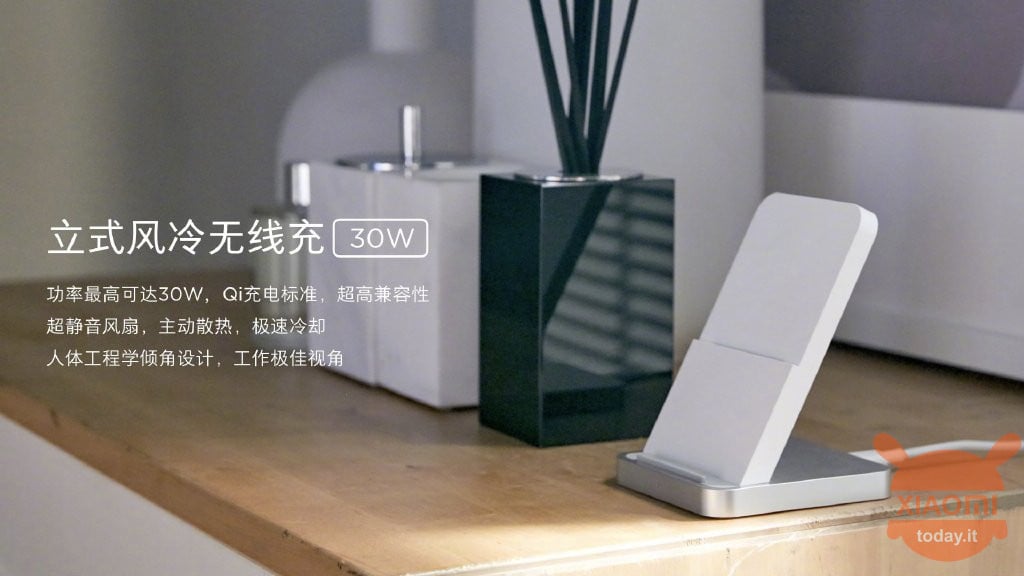 As we were able to read in this article, Xiaomi has just presented the new Xiaomi Mi 9 Pro. The new variant of the flagship for the year 2019 of the Chinese giant brings with it several innovations ranging from compatibility for the next generation 5G network to support for faster wireless charging than always.
The Xiaomi Mi 9 Pro arrives in fact with a module that will allow us to recharge it without wires to well 30W of power.
Xiaomi Vertical Air-Cooled Wireless Charger 30W presented in China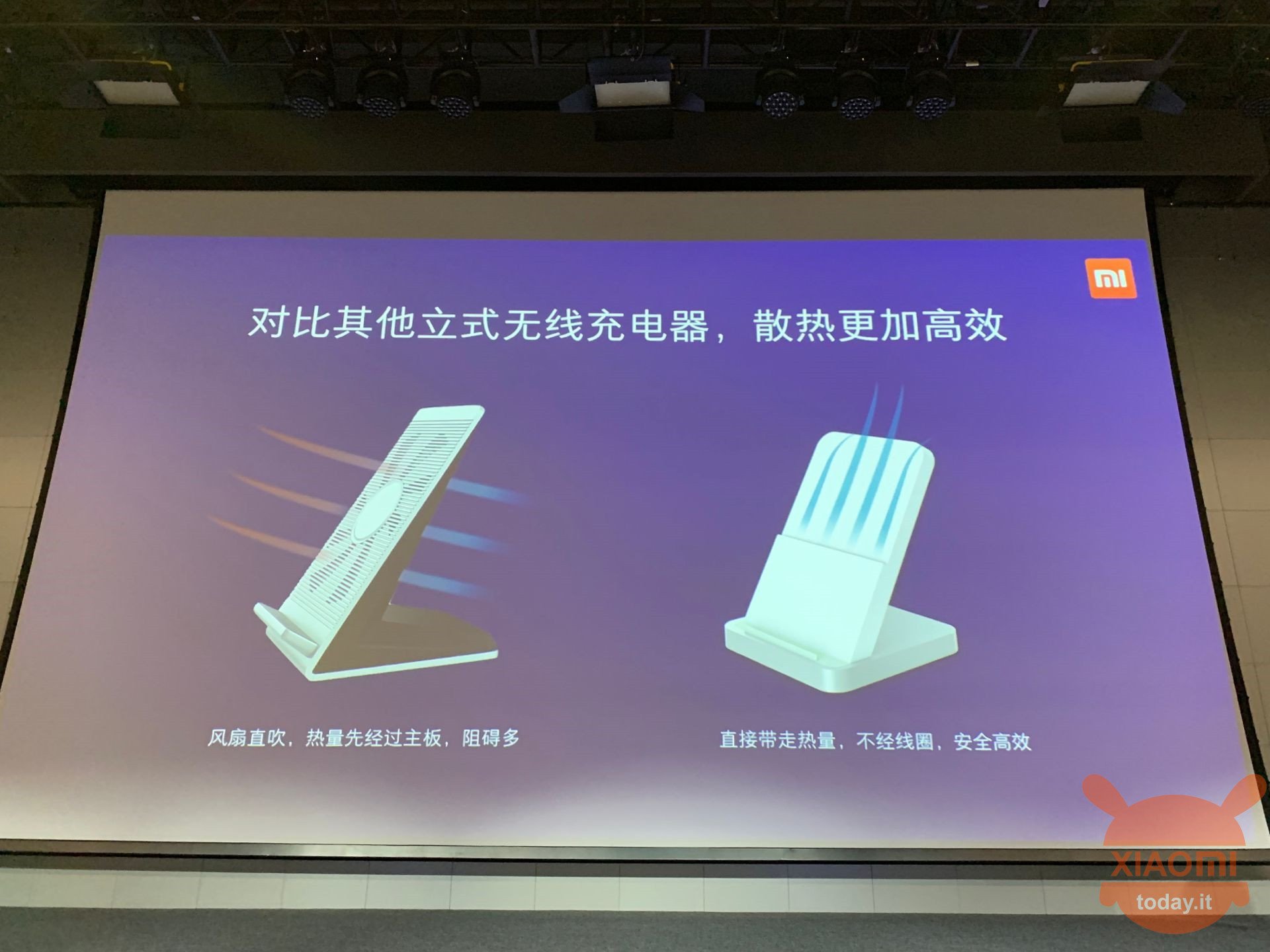 But how do we charge the smartphone via wireless to 30W if there are no products on the market that support it yet? Well, as you may have already understood from the title, Xiaomi will take care of it with the new 30W battery charger specifically designed for the Mi 9 Pro.
The Xiaomi Vertical Air-Cooled Wireless Charger 30W supports in fact the new Mi Charge Turbo standard, which allows us to recharge a smartphone with 4000mAh battery of 50 percent in only 20 minutes, while for a complete recharge you have to wait only 69 minutes.
In any case, the high charging power would cause the device to overheat as usual. To remedy this drawback Xiaomi has equipped the charging base with an air cooling system. This means that inside it we find a small fan that will take care of keeping temperatures low.
Xiaomi then added that the design of the base is very ergonomic and that it will allow us to view the smartphone perfectly even during charging.
Finally, Xiaomi has disclosed neither the date of sale nor the final price of the device. However, we expect to see it on the market immediately after the release of the Mi 9 Pro, so towards the end of the month.
Now tell us yours. What do you think of this wireless charging technology and at the same time ultra-fast? You are interested? Let us know in the comments section below!
Are you interested in OFFERS? Follow our TELEGRAM Channel! Many discount codes, offers, some exclusive of the group, on phones, tablet gadgets and technology.