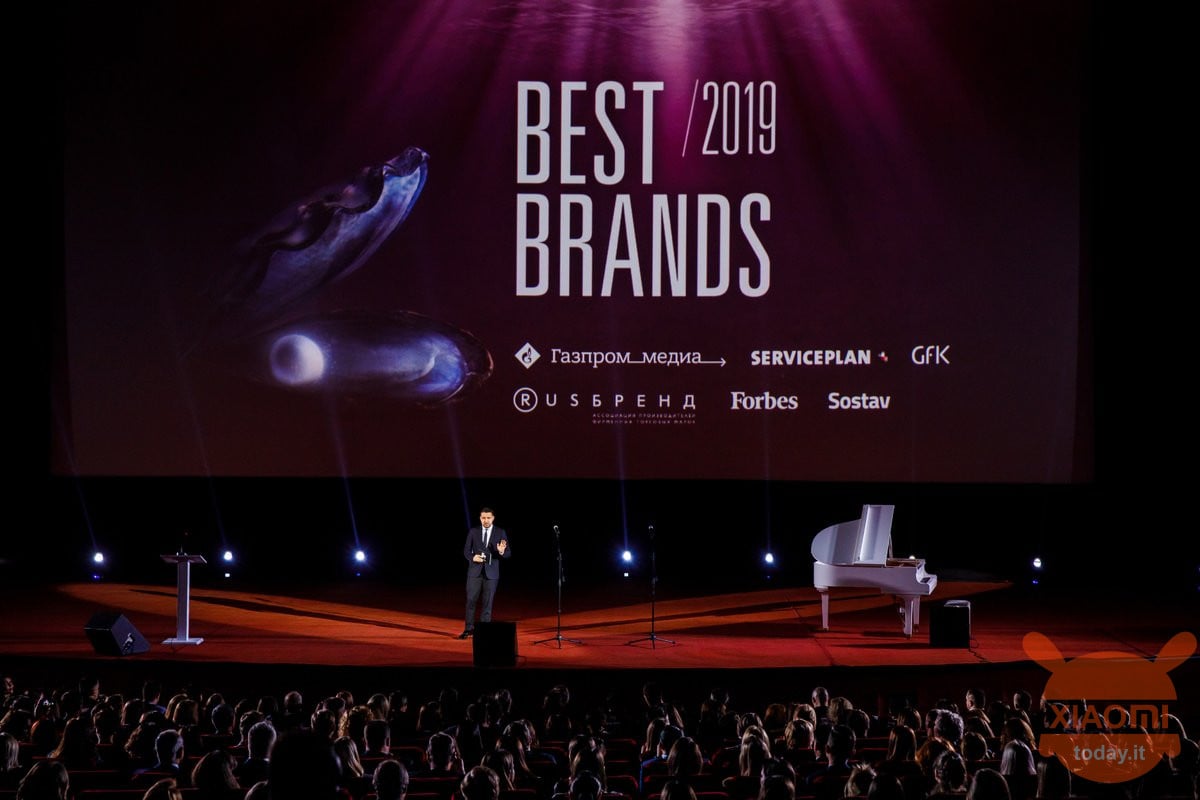 Today, Xiaomi founder and CEO, Lei Jun announced that the Chinese company has been chosen as the best 2019 brand for consumer electronics.

XIAOMI Mi 9T 128GB BLACK - BLUE Global 6 / 128gb
ATGRATIS Shipping from Italy 24 / 48h

The event held in Russia, to be precise in Moscow, has seen Xiaomi win the first position by winning the "Best Brand 2019 Russian Consumer Electronics" award. The news was then shared by Lei Jun on Weibo with the photo of the ceremony that we see above on the cover.
Xiaomi wins the Best Consumer Brand Award in Russia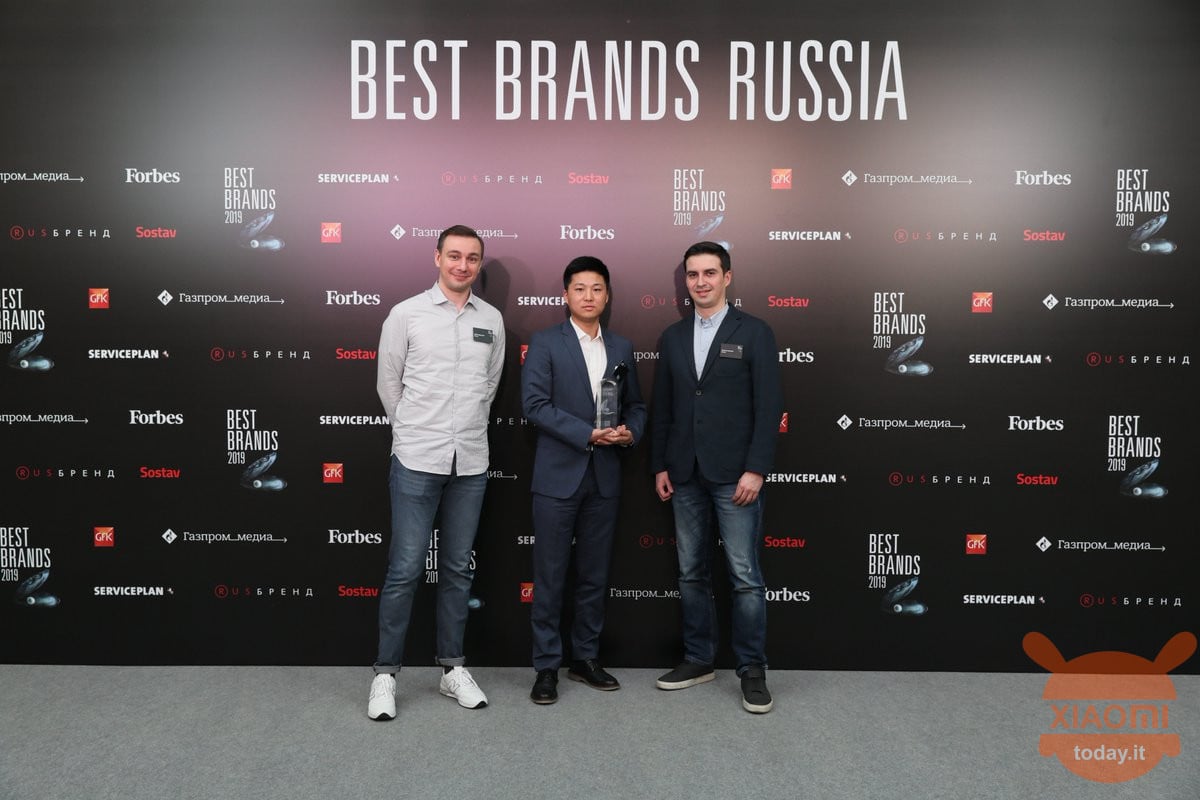 The "Best Brands Award" is an annual event founded in the distant 2004 in Germany and which usually takes place in February in the city of Munich. As we mentioned before however, this was the first time in the Russian country.
The organizers delivered a total of five awards, the one for "Best brand," Brand with the greatest growth "," Best Russian brand "," Best company "and" Best foreign brand in Russia ". Xiaomi then won the award for being the fastest growing brand. Each category had a total of 10 brands, as you can see in the image below.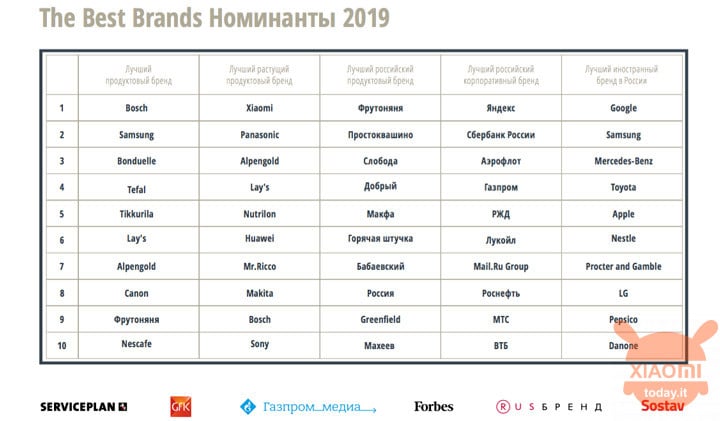 So, in a nutshell, Xiaomi seems to have dominated the Russian market in the last year and we can't say we're surprised. Xiaomi has in fact invested enough in the post-Soviet country releasing devices officially and holding several events.
The strategy of Xiaomi has therefore worked and for this reason it has received most of the votes, which in this competition are given directly by consumers and not by a panel of judges. While the brands that are part of it are chosen based on studies conducted by the research institute GfK, taking into account their success in the market and their popularity.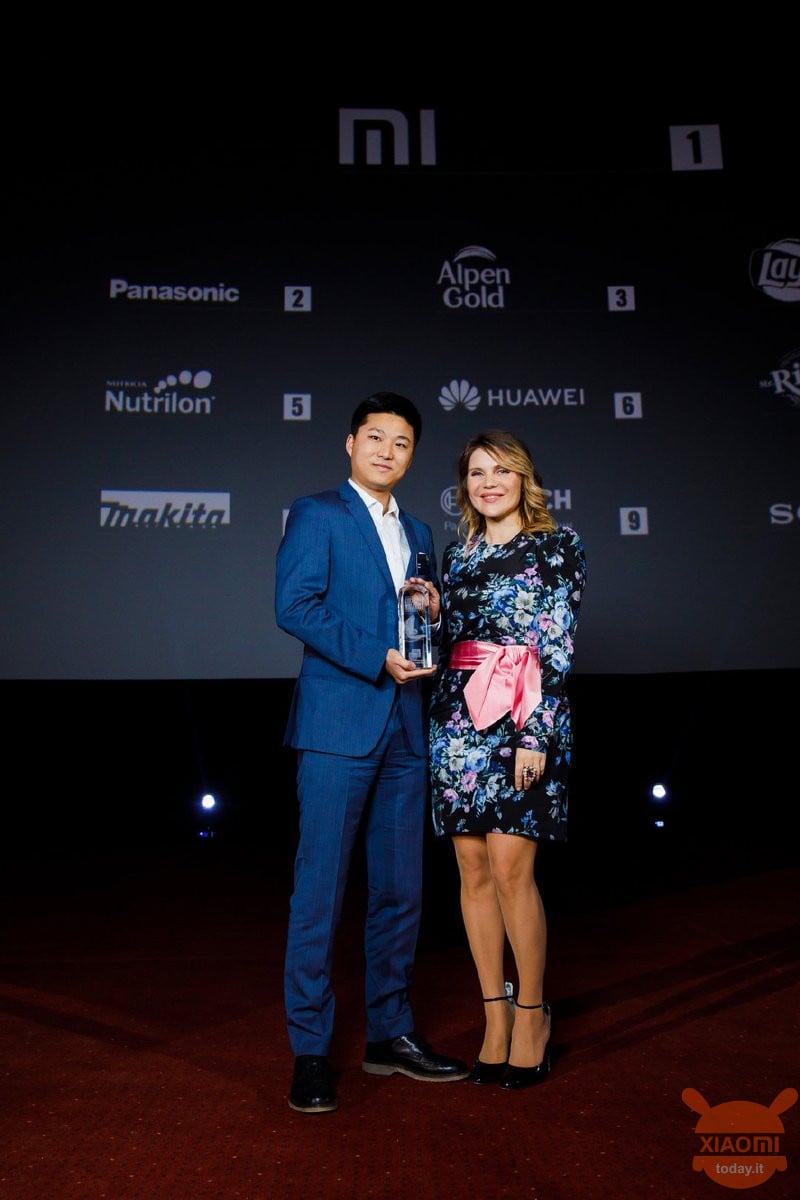 Finally, the victory of Xiaomi could also be suspected after, towards the end of the 2018, a study carried out by AliExpress had announced that among the most purchased smartphone brands by Russian users, three out of five were from Xiaomi. This demonstrates the love of the Russians for the Chinese brand.