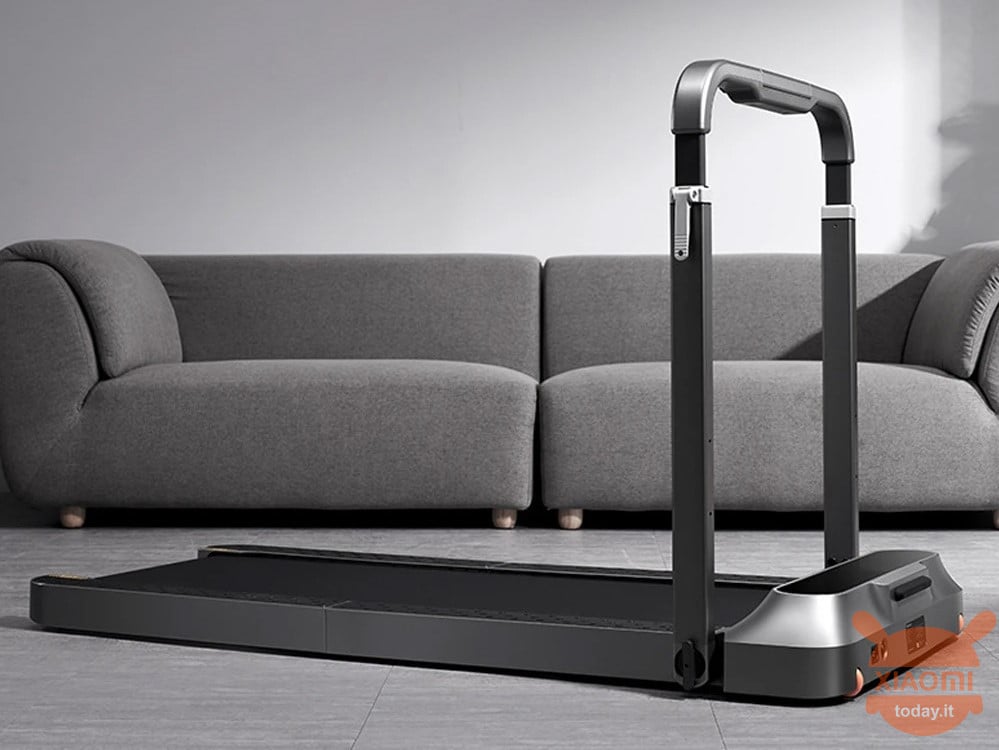 Are you interested in OFFERS? Be smart and subscribe to our Telegram channel! Lots of discount codes, offers, pricing errors on technology from Amazon and the best online stores.
With the onset of the pandemic and the closure of the gyms, it had become very difficult to train. Today, even if these have been reopened, there are those who prefer not to risk and stay at home. Fortunately, however, thanks to brands such as Xiaomi, we are still able to train, at least in walking / running, with the products of the WalkingPad range. As you may have guessed from the title, we refer in particular to the new WalkingPad R2, a smart and foldable treadmill from today on offer on Geekmall at the price of only 499 € using the discount code BLACKR2. We point out that Geekmall offers a 2-year warranty, assistance in Italian and delivery in 24/72 hours with GLS / Bartolini courier. Click here to go to the offer.
Xiaomi Walkingpad R2 is the new folding treadmill for training at home
Going to the characteristics of the Xiaomi WalkingPad R2, it is a super smart and very performing treadmill as it is equipped with a powerful and silent 1,25 HP motor, ideal for use at home and in the office.
The treadmill is built in aluminum and thanks to this it offers greater safety and stability in use, able to support people with a maximum weight of 110kg.
The WalkingPad R2 can also be folded and tilted to 180 degrees, significantly reducing the space occupied. While thanks to the mobile roller at the bottom of the treadmill, it can be placed in a small corner of the house allowing us to save space.
The treadmill also has a high-brightness LED panel with a high-contrast visual effect, which provides us with the various movement data in a higher and clearer resolution than in the past.
Of course, you can also use a dedicated application. The WalkingPAd R2 supports the Science Fitness app and voice remote control function. It is also very easy to use, just take it out of the box to start using it without complicated installations.
Finally, there are two modes of operation: manual and running with intelligent foot intuition. In automatic mode A, the speed can be adjusted according to the position of the feet. While in manual mode M, you can adjust the speed via the remote control.
Finally we remind you that in addition to the WalkingPad R2, Geekmall started the promo for Black Friday; click here for more details.