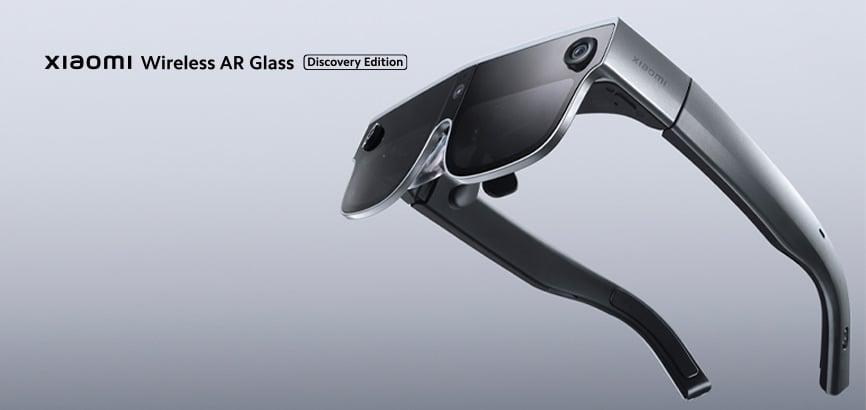 Are you interested in OFFERS? Be smart and subscribe to our Telegram channel! Lots of discount codes, offers, pricing errors on technology from Amazon and the best online stores.
Xiaomi has just officially announced the Xiaomi Wireless AR Glass Discovery Editions at MWC 2023 which started today in Barcelona.
Xiaomi Wireless AR Glass Discovery Edition announced at MWC 2023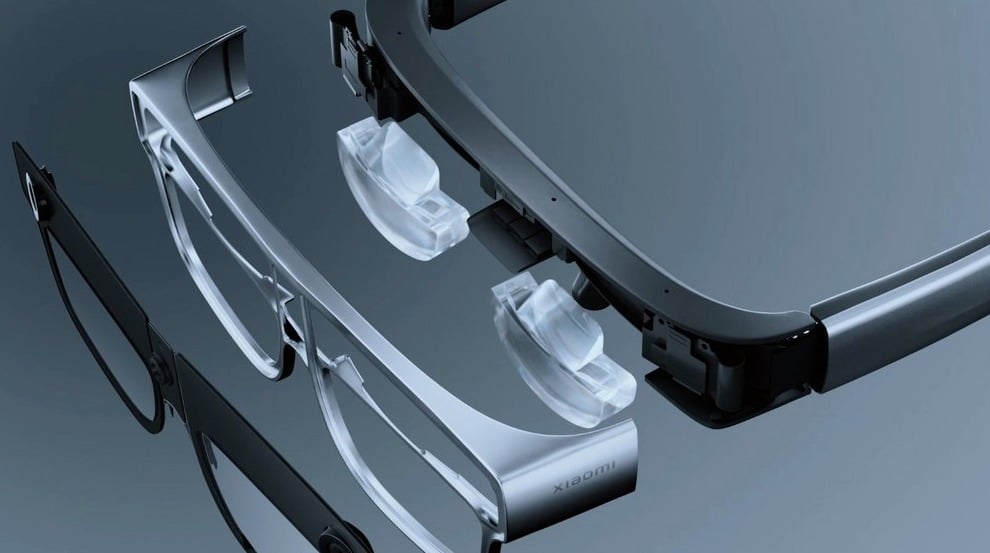 Lei Jun, founder, president and CEO of Xiaomi, said that it is a human-centered AR eyewear design. The weight of the whole device is extremely light, it has one-touch connection, supports innovative micro-gesture interaction, and a complete ecosystem of large-screen applications and rich interconnection scenarios.
Lei Jun said that the Xiaomi Wireless AR Glass Discovery Edition are AR glasses that adopt a wireless connection solution. Xiaomi has successfully applied the self-developed high-speed interconnect bus to the connection between phones and AR glasses. Relying on self-developed low-latency communication links and with Qualcomm Snapdragon Spaces, the communication delay between phone and glasses is less than 3ms, and the full link delay is only 50ms.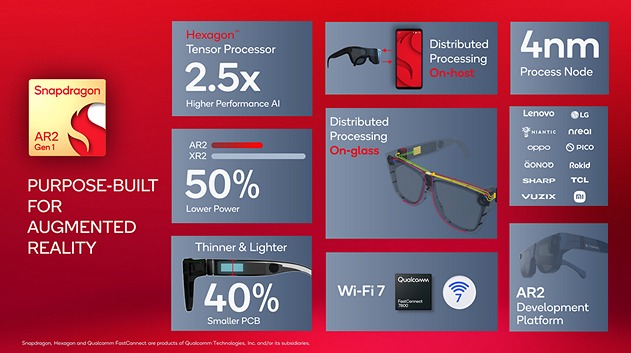 Speaking of the "retina-level" display, Lei Jun said that it is similar to the concept of retina screen. When the PPD (angular resolution) is close to 60, the human eye can barely perceive graininess. The PPD of Xiaomi wireless AR glasses is 58, which is very close to the "retina" specification.
In terms of software ecosystem, the Xiaomi Wireless AR Glass Discovery Edition supports Qualcomm Snapdragon Spaces, OpenXR and Microsoft MRTK development frameworks.
A good AR glasses should have a very low sense of presence and not weigh down the users. Although existing AR glasses reduce weight by giving the main computing power to external devices, they need to be wired with computing devices, which greatly affects the comfort and freedom of spatial interaction.

The Xiaomi Wireless AR Glass Discovery Edition are AR glasses that use a wireless connection solution. Thanks to our experience in interconnection and multi-device communication, we have successfully applied the self-developed high-speed interconnection bus to the connection between phones and AR glasses.

Lei Jun
Xiaomi wireless AR glasses adopt a lightweight design, using a large number of lightweight materials including magnesium-lithium alloys, carbon fiber parts, and self-developed silicon-oxygen negative electrodes. The device weighs only 126 grams. At the same time, based on the data of tens of thousands of subjects, the center of gravity of the glasses, the distance between the temples, the clamping angle, the nose pads and other details are carefully calibrated, so that users can get a better usage experience.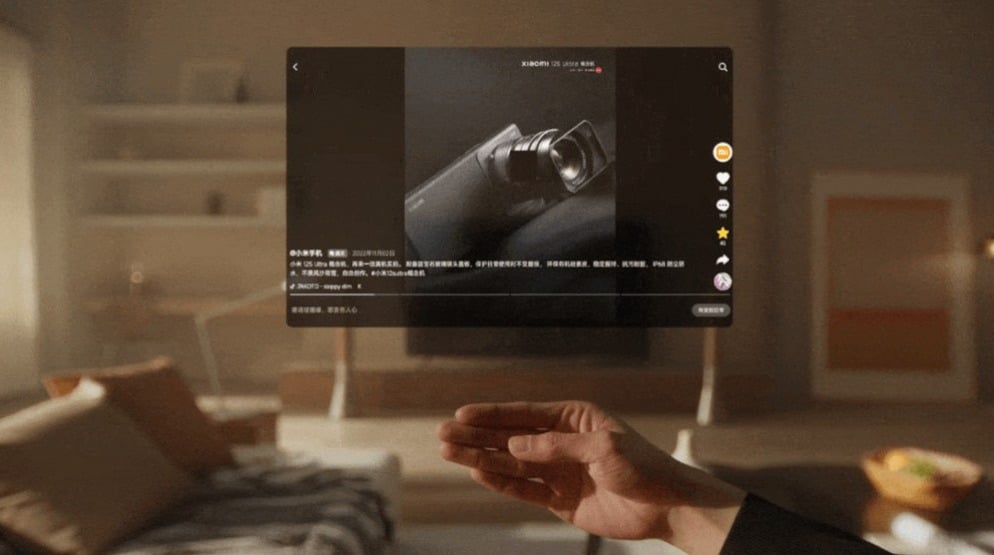 AR glasses use a free-form optical module, which consists of a pair of MicroOLED screens and a free-form light guide prism. Freeform prisms can realize complex light refraction and reflection within a limited volume. The content displayed on the screen is refracted and reflected by the three surfaces in the light guide prism and finally presented to the
The advantage of such an optical module design is that AR glasses can have extremely low light loss, and the brightness can reach up to 1200 nits. The image seen is clearer and brighter, which provides a solid foundation for the application.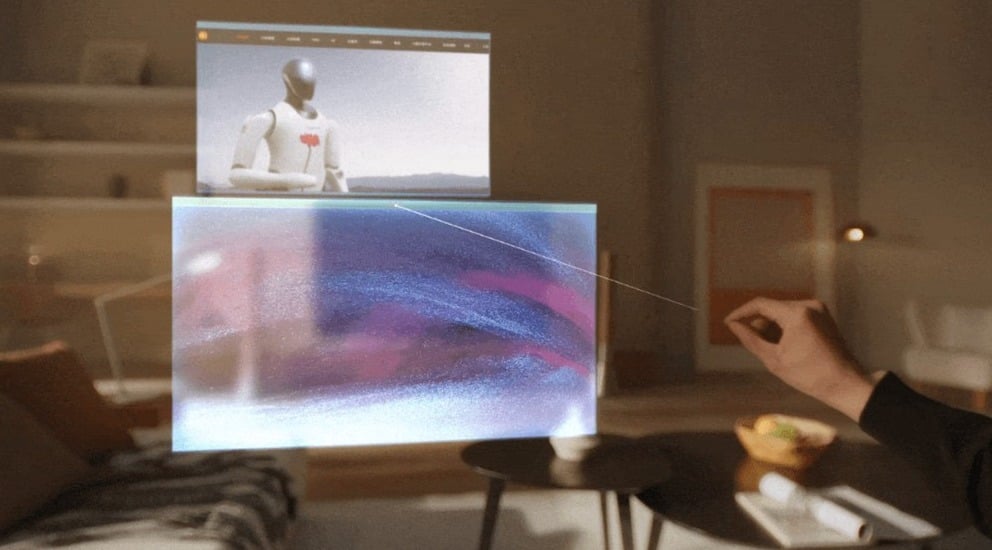 Xiaomi's wireless AR glasses are also equipped with electrochromic lenses, which can adapt to different light environments. The shadow mode can make watching movies more immersive, and the transparent mode can make the AR experience of combining VR more vivid.
As mentioned earlier, users can select, open applications, swipe to navigate, return to the desktop, and other everyday behaviors through micro-gestures that can be supported without using a mobile phone.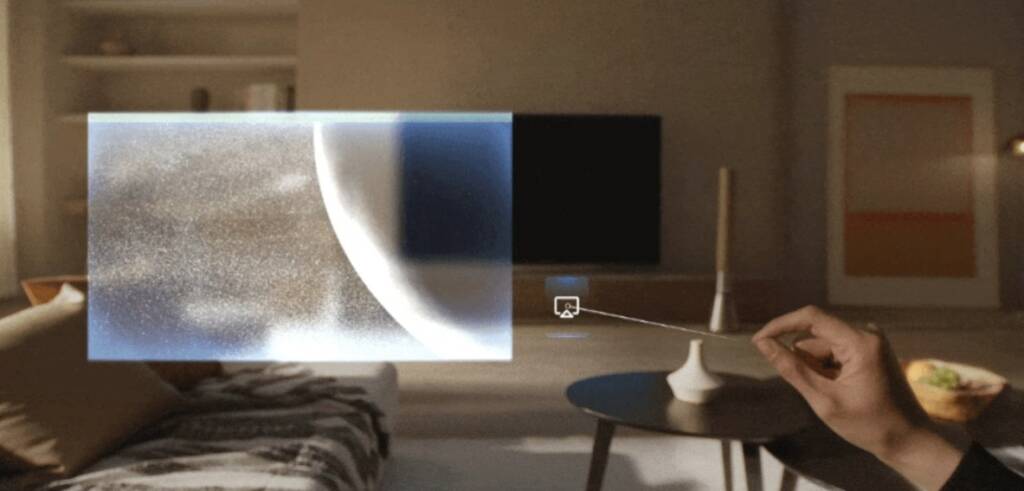 For example if you place your finger horizontally, the knuckle area is the gesture recognition area. The middle finger joint is used as the direction key origin and is combined with the rest of the adjacent areas to form a four-way direction key to achieve basic movement operations.
To realize the above functions, the wireless AR glasses are equipped with a low-power AON camera, which also makes long-term gesture interaction possible. Of course there will also be traditional interaction methods, you can use your mobile phone as a touchpad or directly a dedicated remote control.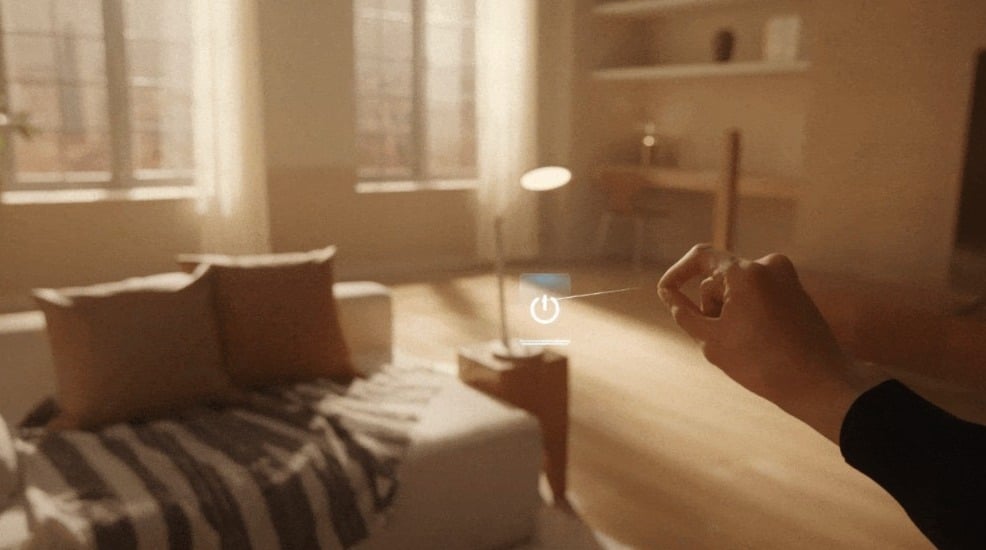 Xiaomi Wireless AR Glass Discovery Edition support Mi 13 series models, support 3 sizes of nose pads and myopia clip.
Prices on Amazon
€419,97
€468,90
available
11 new from 419,97 €
5 used starting at € 389,14
to June 5, 2023 4:26
Last updated on June 5, 2023 4:26