Are you interested in OFFERS? Be smart and subscribe to our Telegram channel! Lots of discount codes, offers, pricing errors on technology from Amazon and the best online stores.
Two days ago our beloved brand suffered a severe blow to the new one 65W GaN charger. This device was placed on the market by poco time and has immediately been very successful. Devices that support such fast charging, for example Xiaomi Notebook Pro 15.6 ″in poco time they have the possibility of reaching 100% energy… but this was the case for about two months. From today they will not be able to use (hopefully not forever) this technology since the charger in question from Xiaomi is a hacking risk and for this it was withdrawn from the market in China.
Xiaomi's GaN 65W charger is no longer available for purchase: its voltage can be tampered with remotely
Before proceeding with the article, we want to reassure you that the problem it does not concern the construction quality of the device. Without this brief but necessary clarification, let's proceed to see what happened specifically. In early April Xiaomi received a risk warning from a third party security team who claimed that several of the brand's 65W fast chargers had one leak. In particular these were eligible hacking subjects and it was possible easily change the device firmware with the consequent risk of a increase in output voltage.
Fortunately, all smartphones that support 65W fast charging have one OVP hardware protection
(overvoltage protection) and therefore do not run the risk of burning. The problem is that although smartphones are equipped with this protection, it is not said that others
devices such as smartbands, smartwatches and headphones support the same technology
. The increase in tension for them means al
100% risk of battery combustion
and therefore significant damage also for the user. Of course, one could not even use it to recharge these devices, but for convenience someone could buy the top that is on the market and use it for all the devices in its possession,
underestimating the danger of charging power
.
More than 1000 Xiaomi Malls and all online retailers have been so forced to withdraw from their catalog all three products that allow 65W charging: GaN, USB and type-C charger. But the problem doesn't stop there. Potential hackers could have also get to sensitive user data (as reported by the Chinese media) through this tamper mechanism of the Xiaomi 65W chargers.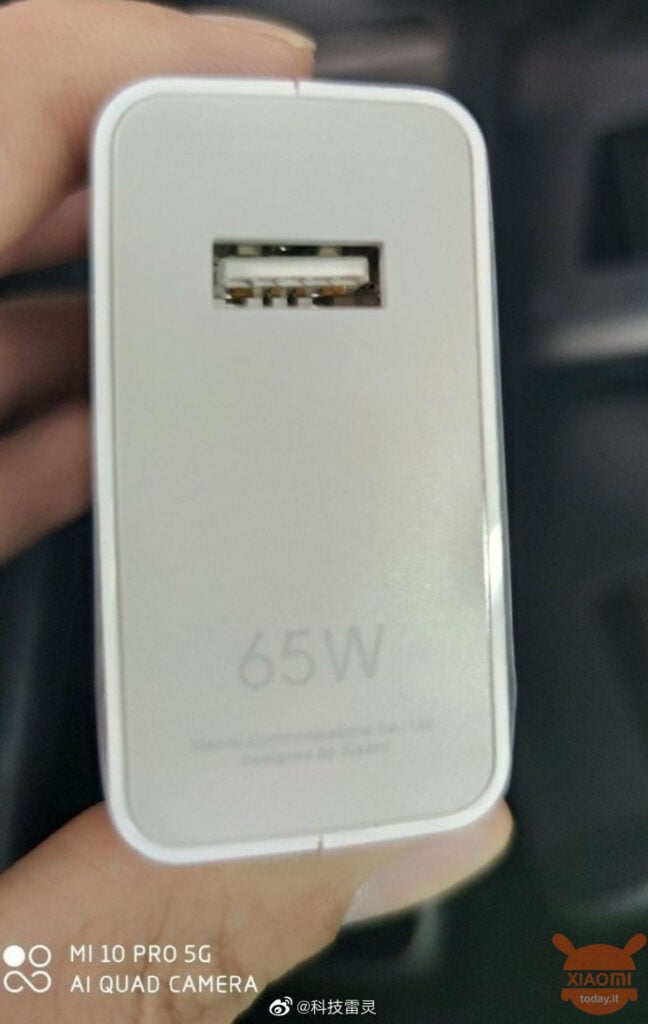 From now on the authorities are investigating and all the manufacturers (not just Xiaomi) have been informed and alerted to the potential danger. The brand developers are already working for correct the firmware and in a few days the situation will be resolved.
Xiaomi Mi 10 Global 5G 8 / 128Gb from EU warehouse
🇪🇺FREE Fast Shipping from Spain (NO customs) ✈
Via | Chongdian Network