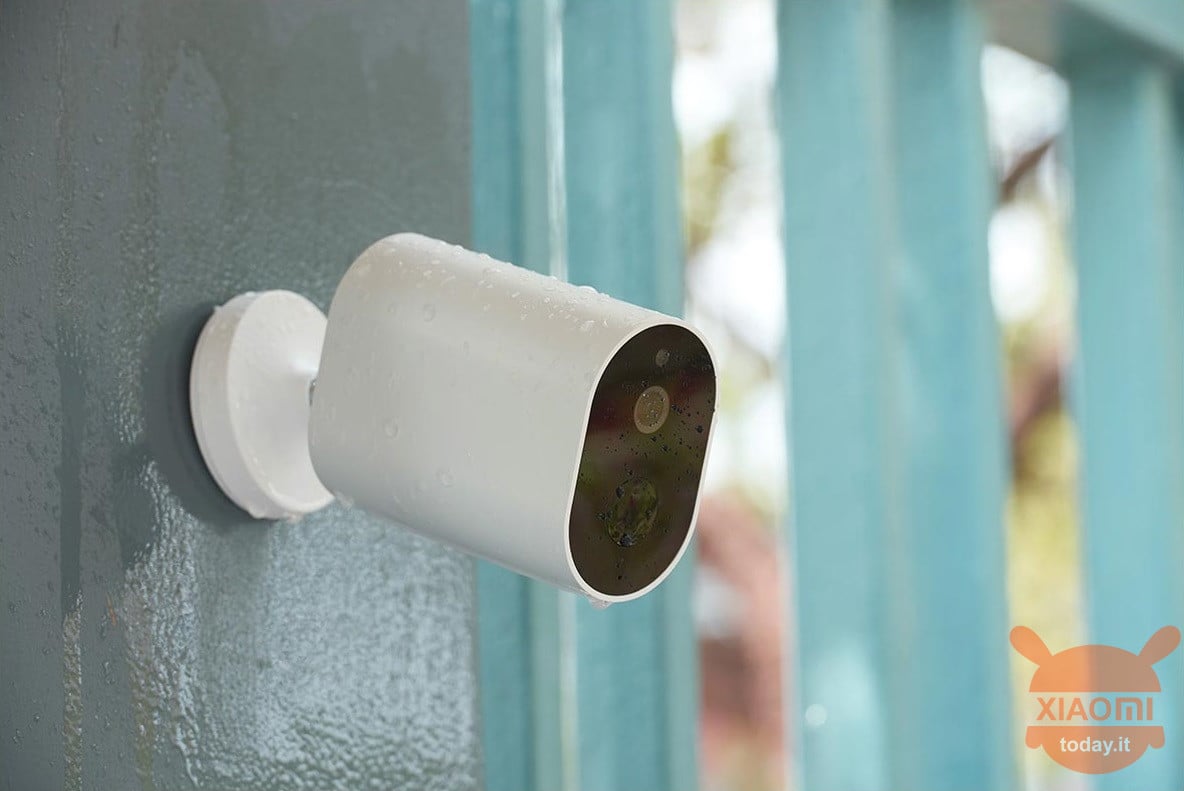 Today we saw the presentation of several Xiaomi products on the Italian territory, we are talking about the course Xiaomi Mi 9T, the Mi Band 4, the Electric Scooter Pro and the Mi True Wireless Earphones. But these are not the only gadgets announced by our favorite electronics manufacturer in the latest 24 hours. In China, Xiaomi has also announced a new, strictly smart surveillance camera, the Xiaomi Xiaobai Smart Camera Battery Edition.
Xiaomi Xiaobai Smart Camera Battery Edition, the video camera with 100 days of autonomy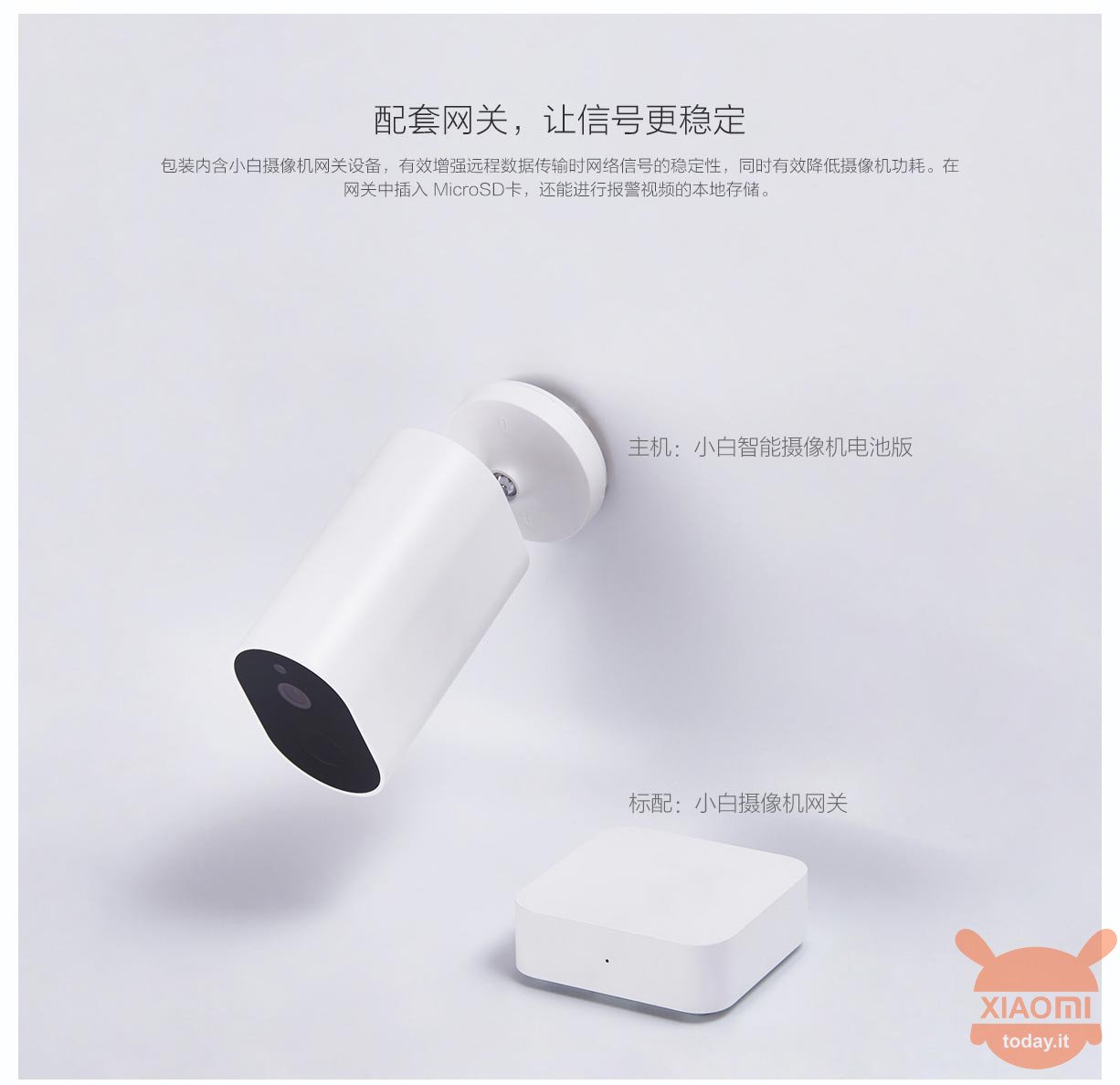 As the name suggests, the Xiaobai Smart Camera Battery Edition is a rather particular camera as it equips an integrated battery for use without cables if necessary.
But let's take a step back. Xiaomi's video camera comes with a box from which we cannot separate it. The box is used to receive the signal from the camera and relay it to the network. This greatly reduces the energy consumption of the room itself in fact increasing the duration of the autonomy. Obviously the box must be connected to the mains and has a microSD slot to record videos locally.
Returning to the internal battery of the smart camera, this is lithium and has a capacity of 5100mAh, for a range of 100 days, you read that right! We can recharge it every 3 months and then leave it there for other 3 without external cables. The camera is then IP65, therefore relatively waterproof and dustproof, in other words rain and wind should not cause problems.
The smart camera has the support for the recognition of humans through AI (artificial intelligence), this allows to reduce false positive cases, or alarms due to the detection of animals, insects, light changes or other.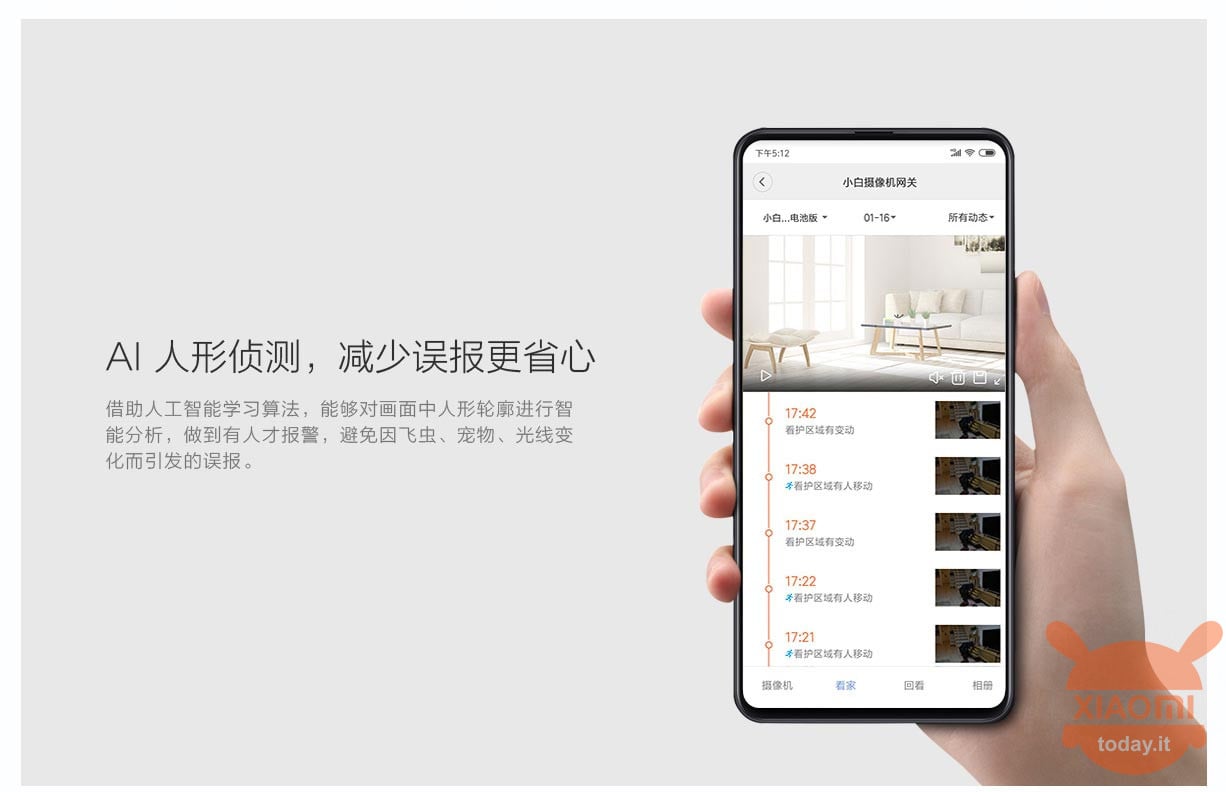 There is obviously an infrared PIR sensor for detecting strangers, so even in the dark the camera will be able to recognize humans up to 10 meters away. The motion sensor will then think of starting the alarm as a notification on your smartphone.
The camcorder is able to shoot video at 1080p, or Full HD quality, there is also a lens with a good focal length of f / 2,6 to let in as much light as possible and improve image clarity. Finally, there are eight infrared lights to be able to see even in the dark.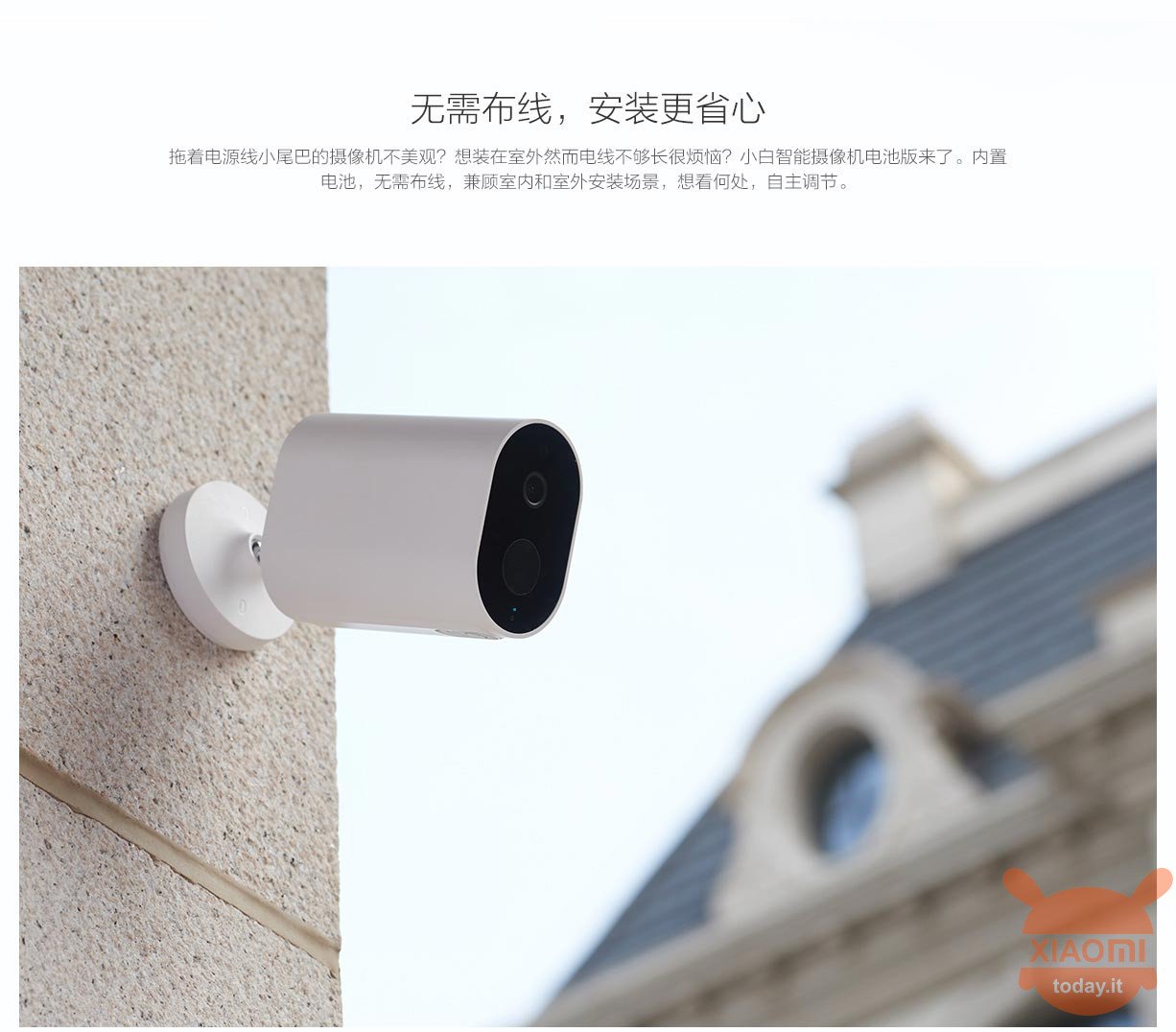 We conclude with an additional detail on local video recording. On the microSD it is possible to record video in loop, so the new one will overwrite the old one. Xiaomi proposes 7 days of free video in Cloud but this offer seems dedicated only to the Chinese at the moment.
The Xiaomi Xiaobai Smart Camera Battery Edition is now on sale in China at the 399 Yuan, or on the 51 euros.
Are you interested in OFFERS? Follow our TELEGRAM Channel! Many discount codes, offers, some exclusive of the group, on phones, tablet gadgets and technology.