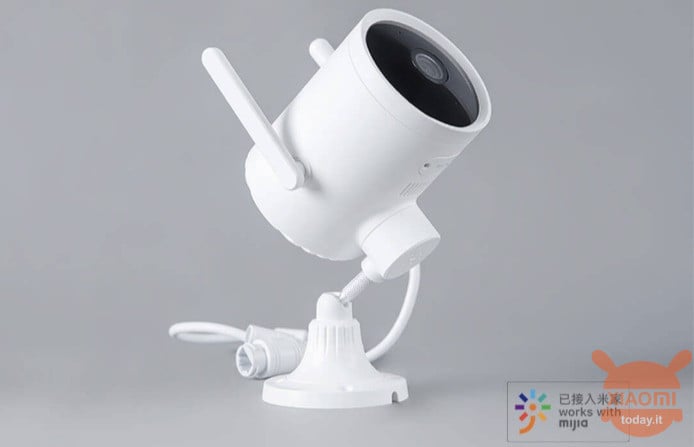 A few days ago we told you about the new one surveillance camera of the Yi sub-brand of Xiaomi, while the one we're going to see today more premium and therefore also more expensive was released by Xiaobai, another brand of the Chinese giant's ecosystem that we know very well.
Xiaobai had indeed brought the beautiful to the market Xiaobai Smart Camera Battery Edition, or a surveillance camera with integrated battery and autonomy of 180 days. The Xiaobai Smart Outdoor Camera N1 that we are going to discover now is instead the typical PTZ camera that can be positioned both inside and outside the home (even if the name suggests an external use).
Xiaomi Xiaobai Smart Outdoor Camera N1 now in crowdfunding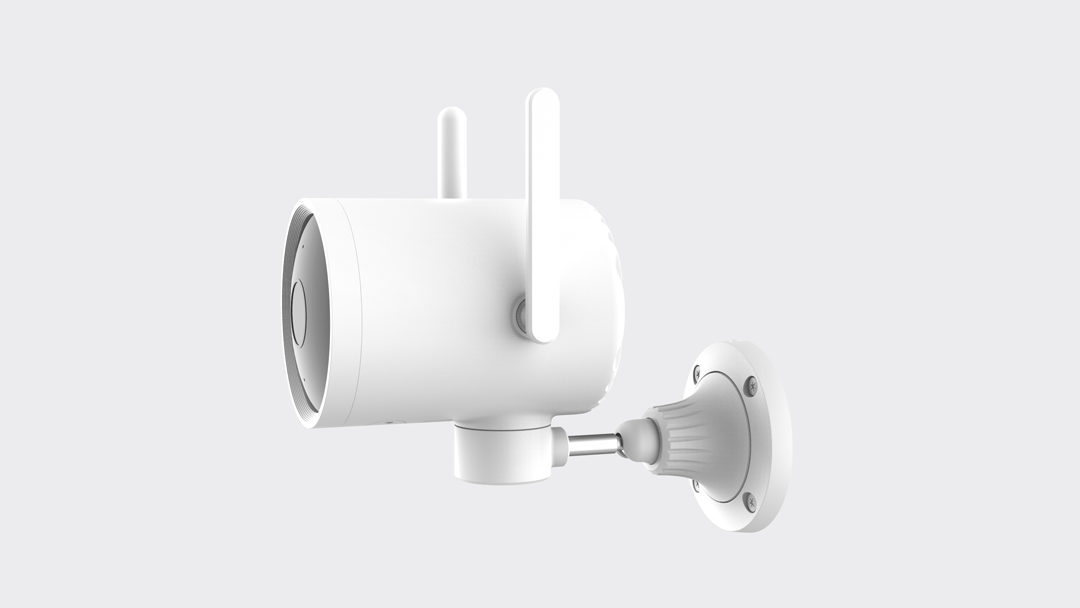 In any case, the camera has a rotating design with pan and tilt, which means that the view can be moved both horizontally and vertically. Specifically, in the horizontal one we have coverage of well 270 degrees, with the movement that of course can be remotely controlled through the smartphone app.
The Xiaobai Smart Outdoor Camera N1 was created to be immune to bad weather, so wind, water, dust or sand and has been certified with an IP66 standard (therefore almost waterproof).
Inside this very resistant casing we find a sensor from 2MP to be able to shoot videos with 1080p resolution, so more than good to have a detailed and quality video. Furthermore, we will also see the details at night thanks to the infrared night vision with 10 light beams for a maximum distance of 15 meters.
Xiaobai Smart Outdoor Camera N1 with AI
As for the smart side, Xiaobai's video camera uses artificial intelligence to recognize a human figure in front of the lens. This means that if we activate the movement detection mode, this will not warn us in the event of insects, light changes, animals or other movements caused by things that are not people, so obviously a good saving in terms of memory used with less recorded videos and even more peace of mind.
Otherwise, when a humanoid figure is detected, the camera will emit a very powerful alarm and record a video of 10 seconds. Without this we will receive a notification on the smartphone to review what just happened. Needless to say, we recommend turning off the feature if you decide to go and get some fresh air in the garden.
The Xiaobai Smart Outdoor Camera N1 is now in a crowdfunding campaign for the price of 199 Yuan, or on the 25 euros. A price (in China) really interesting for a product that looks very solid and functional.
Are you interested in OFFERS? Follow our TELEGRAM Channel! Many discount codes, offers, some exclusive of the group, on phones, tablet gadgets and technology.