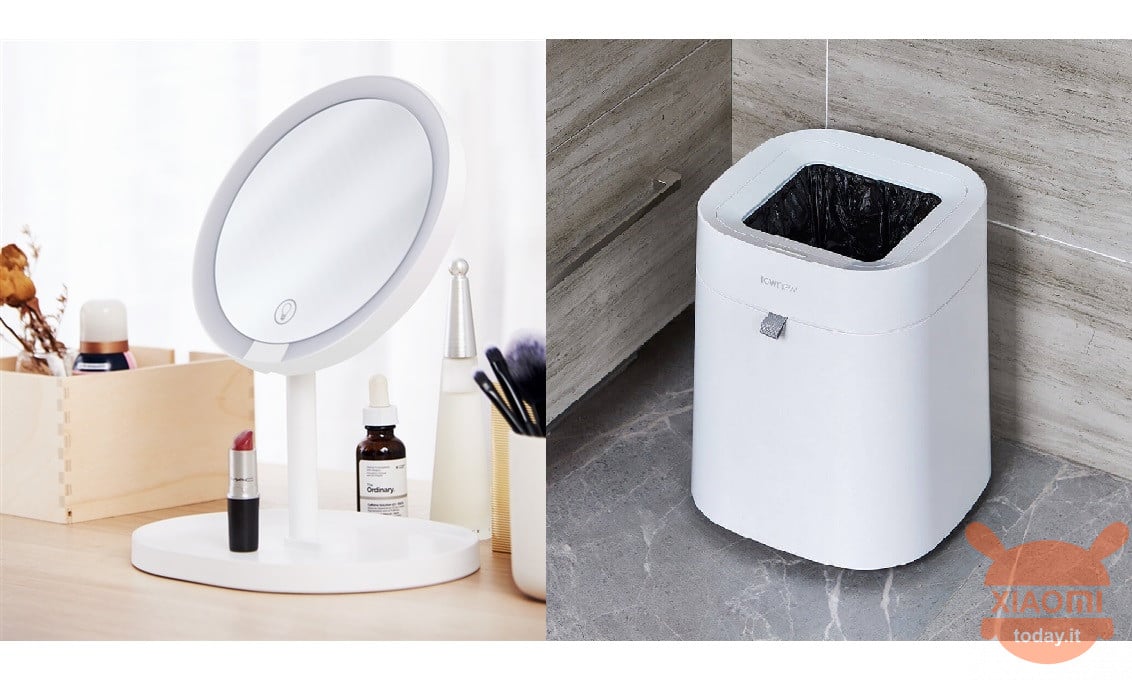 We end the day with Xiaomi gadgets with two new products that in one way or another will give us a hand to beautify both the home and those who live inside it. We are talking about a new smart basket, the Xiaomi Townew T Air and a make-up mirror, the Xiaoyue LED Makeup Mirror.
Let's start from the latter from today on sale on the official Xiaomi site to the 149 Yuan figure, or on the 20 euros.
Xiaoyue LED Makeup Mirror and Townew T Air basket now on sale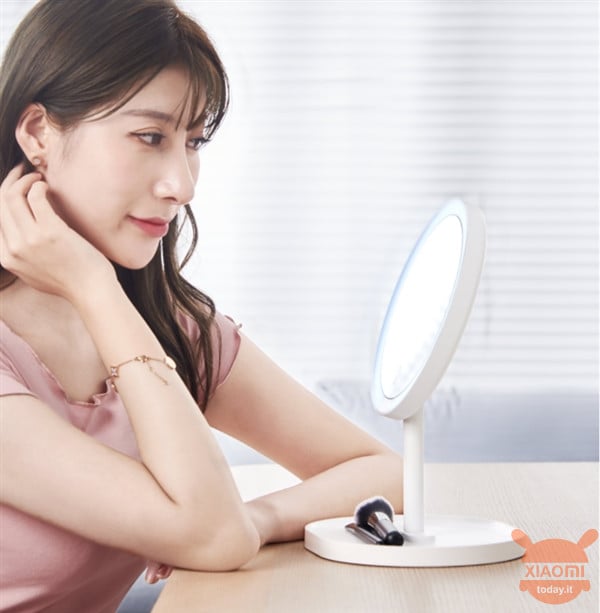 The Xiaoyue LED Makeup Mirror has an 6,7 inch size with silver plating treatment that allows you to have what Xiaomi calls "high resolution" along with high reflection. The silver plating also makes the image clearer and closer to reality, without color distortions.
The mirror itself is then surrounded by LED lights with three intensity settings: low, medium and high. To turn on or adjust the light intensity simply touch the mirror at the point marked by the light bulb icon, in fact we find an integrated touch sensor. The LED lights are durable and consume very little energy, also since the light is diffused, this will not tire the eyes even after prolonged use.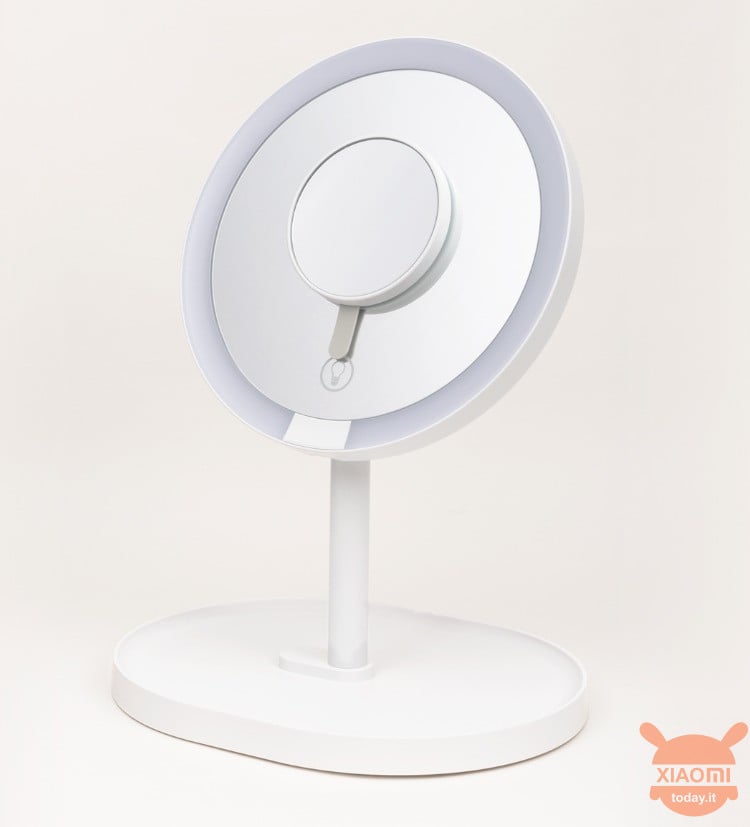 Obviously the Xiaoyue mirror also comes with an integrated battery to be able to move it around the house. This has a capacity of 2000mAh and can be recharged from the USB port located on the back. The battery also allows us to carry the mirror away from home and use the LED light wherever you are.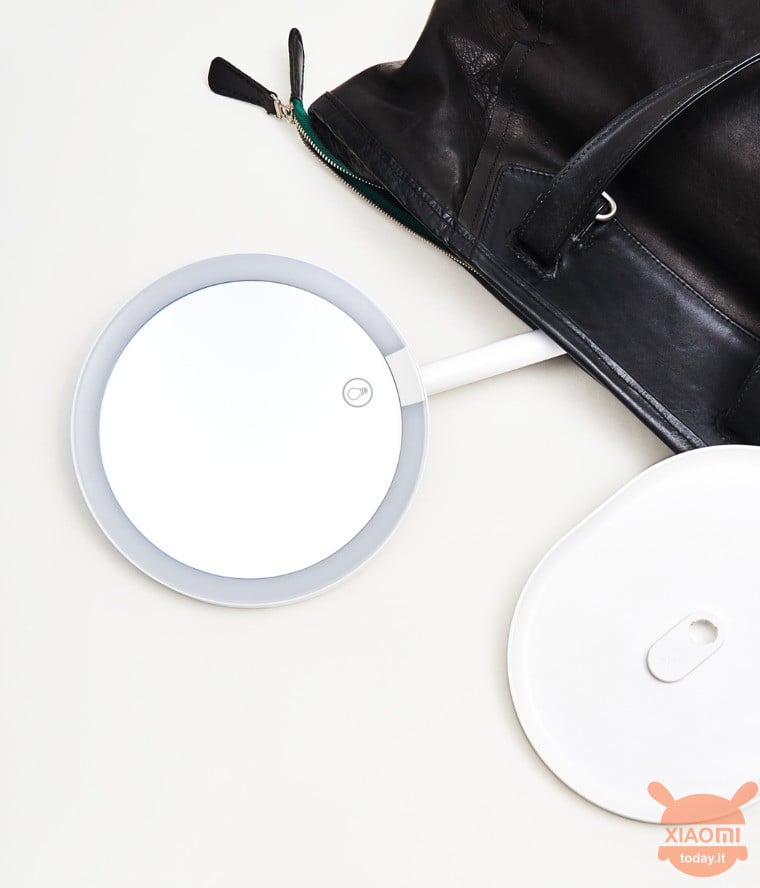 Finally, the Xiaoyue LED Makeup Mirror has a concave base to position the various beauty products. The base is removable and there is a small additional mirror with an 3x magnification.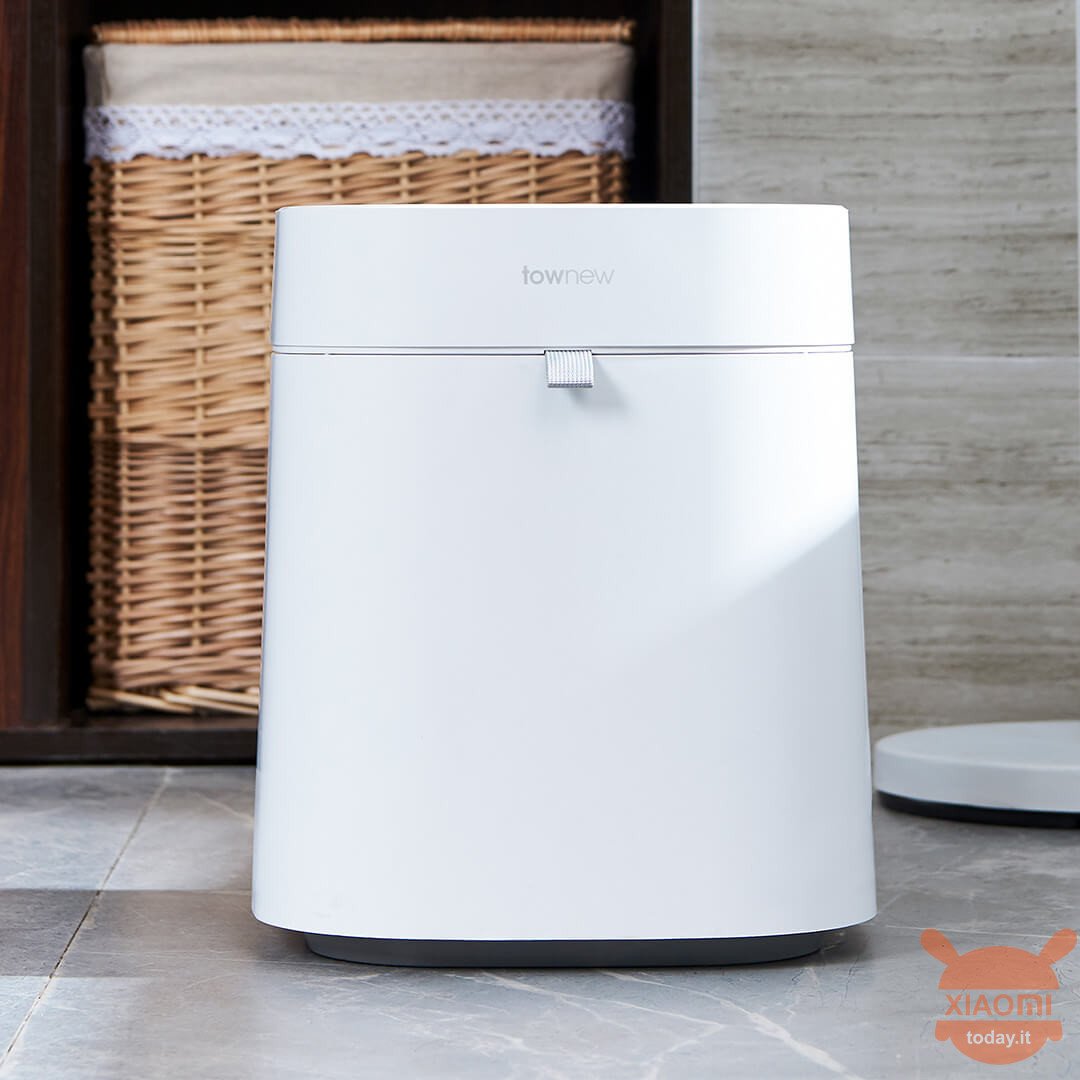 Let's move on to the Xiaomi Townew T Air, the new smart trash bin launched by the Chinese brand. The name T Air was most probably chosen because it is the quietest automatic trash can ever produced by Townew, thanks to the use of an ultra-efficient fan that produces very little noise.
Like everyone else smart baskets that we have seen here on XiaomiToday, even the Townew T Air is able to automatically close a garbage bag, so as to make our life easier. It also manages to replace it with a new one for a quality of life at the highest levels.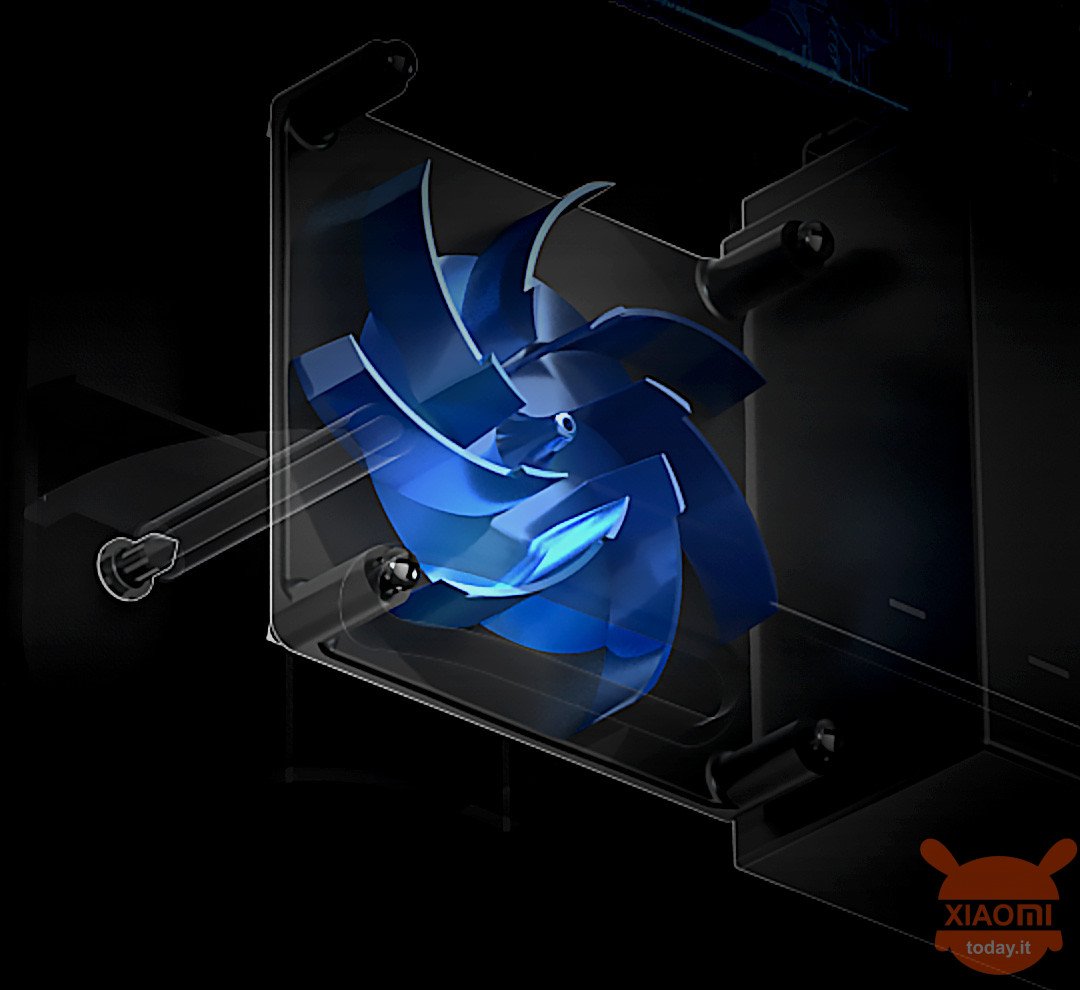 As if that were not enough, thanks to the built-in battery, the trash can also be used disconnected from the mains for a maximum of 30 days, after which we should reconnect it to a charger from 5v2A. The dimensions of the product are 284mm x 284mm x 342mm for a weight of 2,8Kg.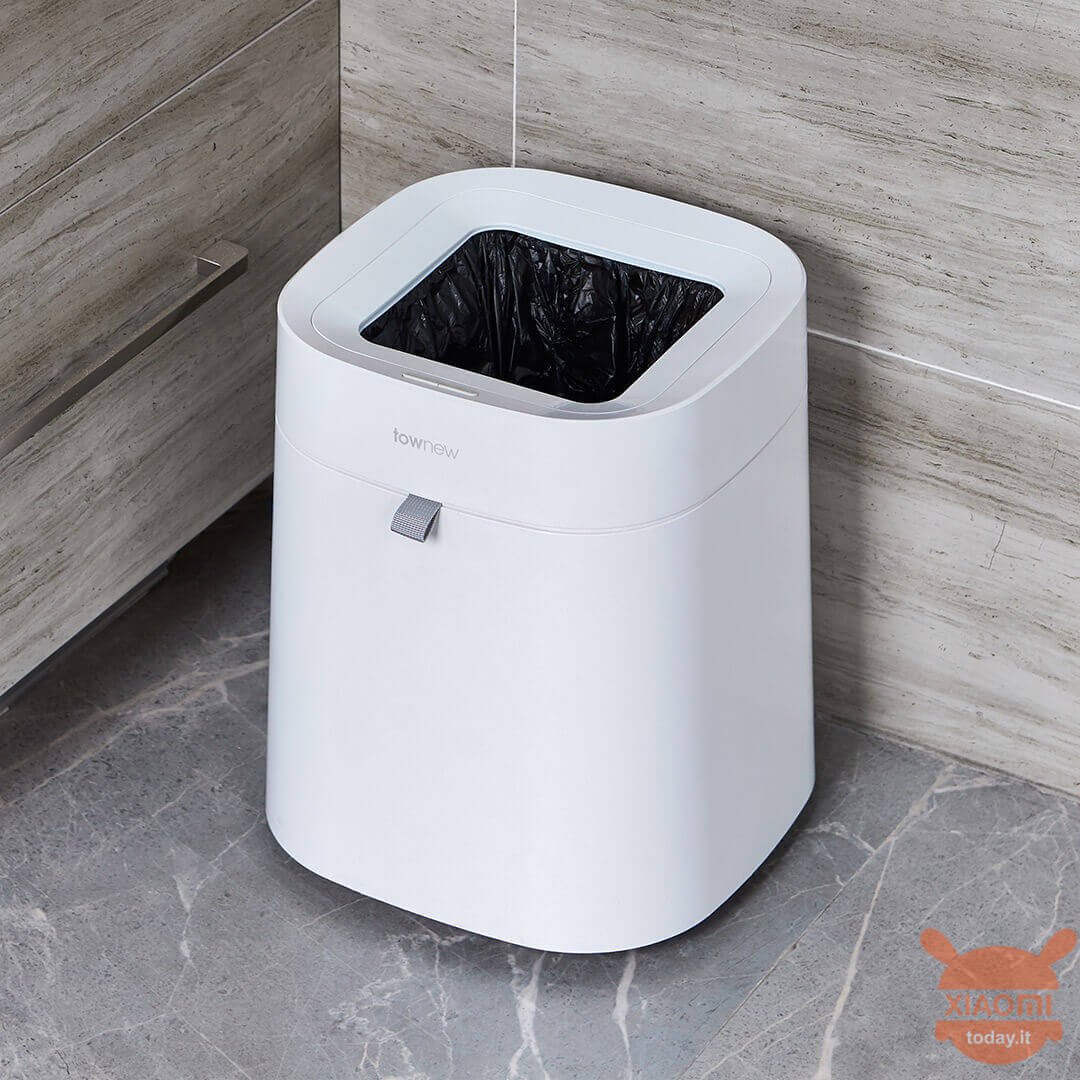 The TowNow T Air is now on sale in China at the 299 Yuan figure, so around 38 € at the current exchange rate.