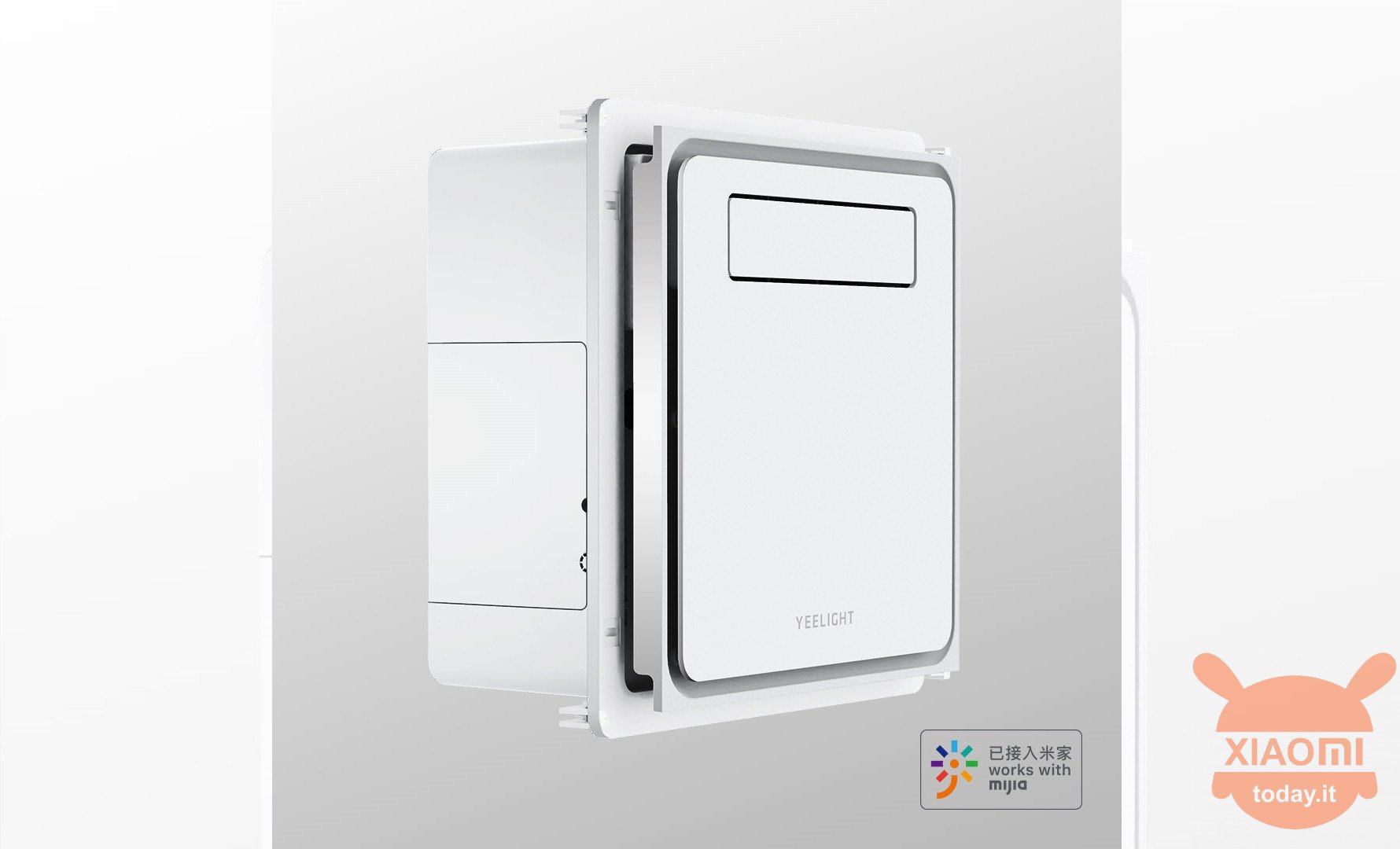 After presented a hood really interesting at the Mijia conference held last week, another Xiaomi sub-brand, Yeelight, has just announced an equally intriguing device especially in this summer period in which our kitchens turn into saunas.
So let's see what is the new Xiaomi Yeelight Smart Cooler Set from today in the crowdfunding campaign on the Chinese manufacturer's website at 399 Yuan (52 €).
Xiaomi Yeelight Smart Cooler Set in crowdfunding, cooler kitchens in the summer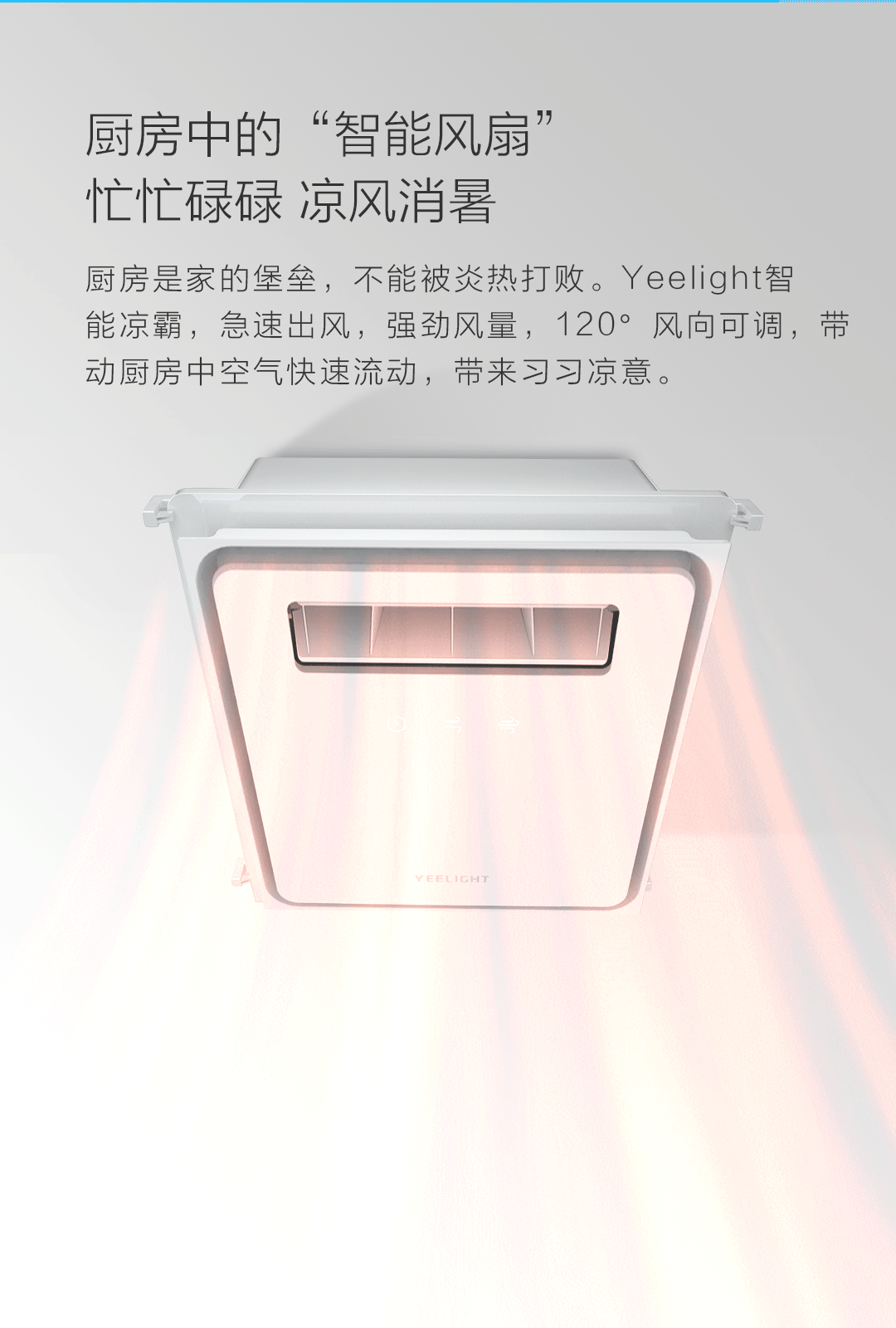 Let's start by explaining what it is, the Yeelight Smart Cooler Set is, as the name suggests, a device that serves to refresh an environment. Xiaomi proposes it above all for places like the kitchen which, as we said before, do not take long to heat up when cooking, especially in the summer.
The device has an air duct with multiple centrifugal-shaped fins, these allow a very fast and large volume air intake at 360 degrees. This duct is clearly used to suck up hot air. We then have another that pushes fresh air out of the way, which can be directed from the 65 to the 120 degrees of angle to get right where we need it most. While for the power settings we have two: normal and strong.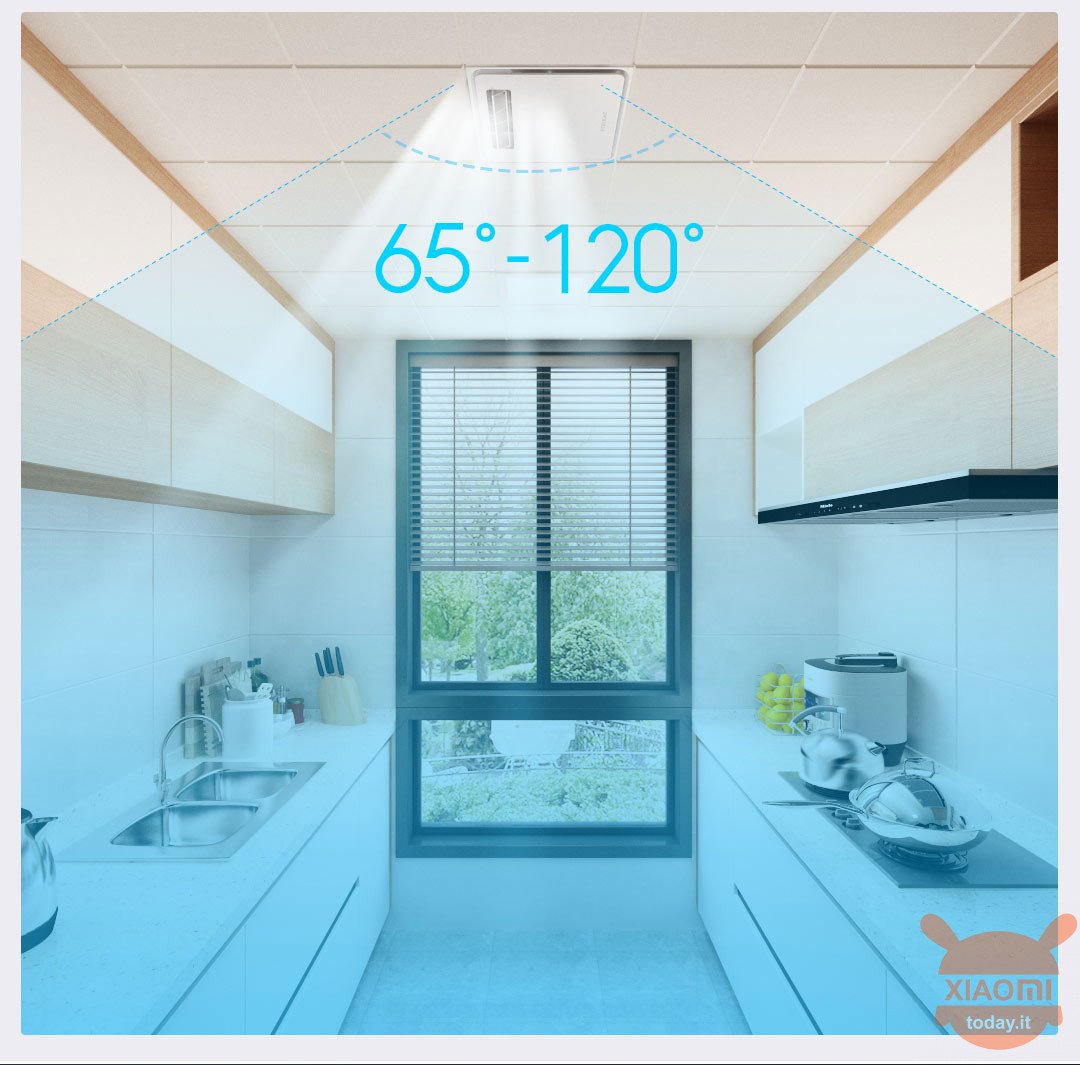 The air ducts have an anti-oil structure, this means that the oil does not accumulate easily and is in any case quickly cleaned. Moreover, thanks to a high concentration concentration of negative ions, the Smart Cooler Set effectively reduces fumes and dust in the air.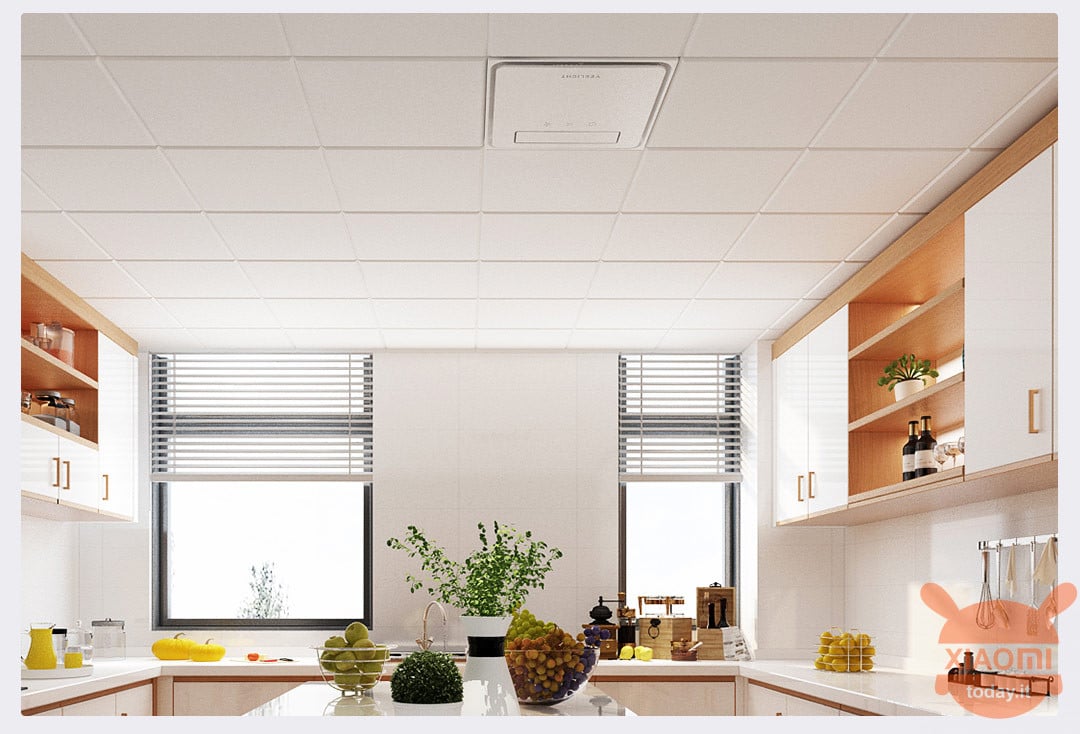 The Yeelight Smart Cooler Set has a very minimal design with 30cm x 30cm size and must necessarily be installed on the ceiling. Xiaomi also states that the installation is simple enough, just plug in the power, a hot air outlet and a cold air outlet, you don't need a specialized technician. Since it is a Yeelight product, it cannot fail to include an LED light. The LED panel can be directed at will and has a structure with 162 internal lamps and a light output of 1800 lumens.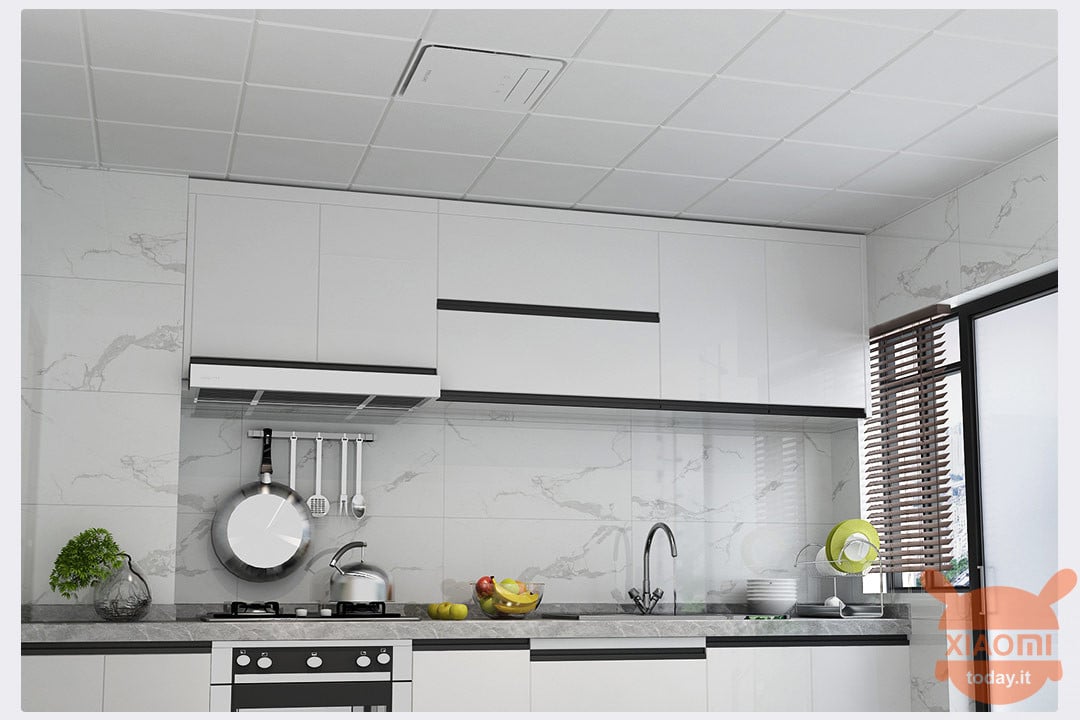 Finally, as regards the "smart" side, the device can be activated through the Xiaomi artificial intelligence assistant, through voice commands, the smartphone application and the supplied remote control. Very useful features in the kitchen when in most cases you have dirty or wet hands.
Xiaomi promotes the Yeelight Smart Cooler Set as an alternative to air conditioning in small rooms as it saves a lot of space (ceiling permitting), and energy savings should be discreet.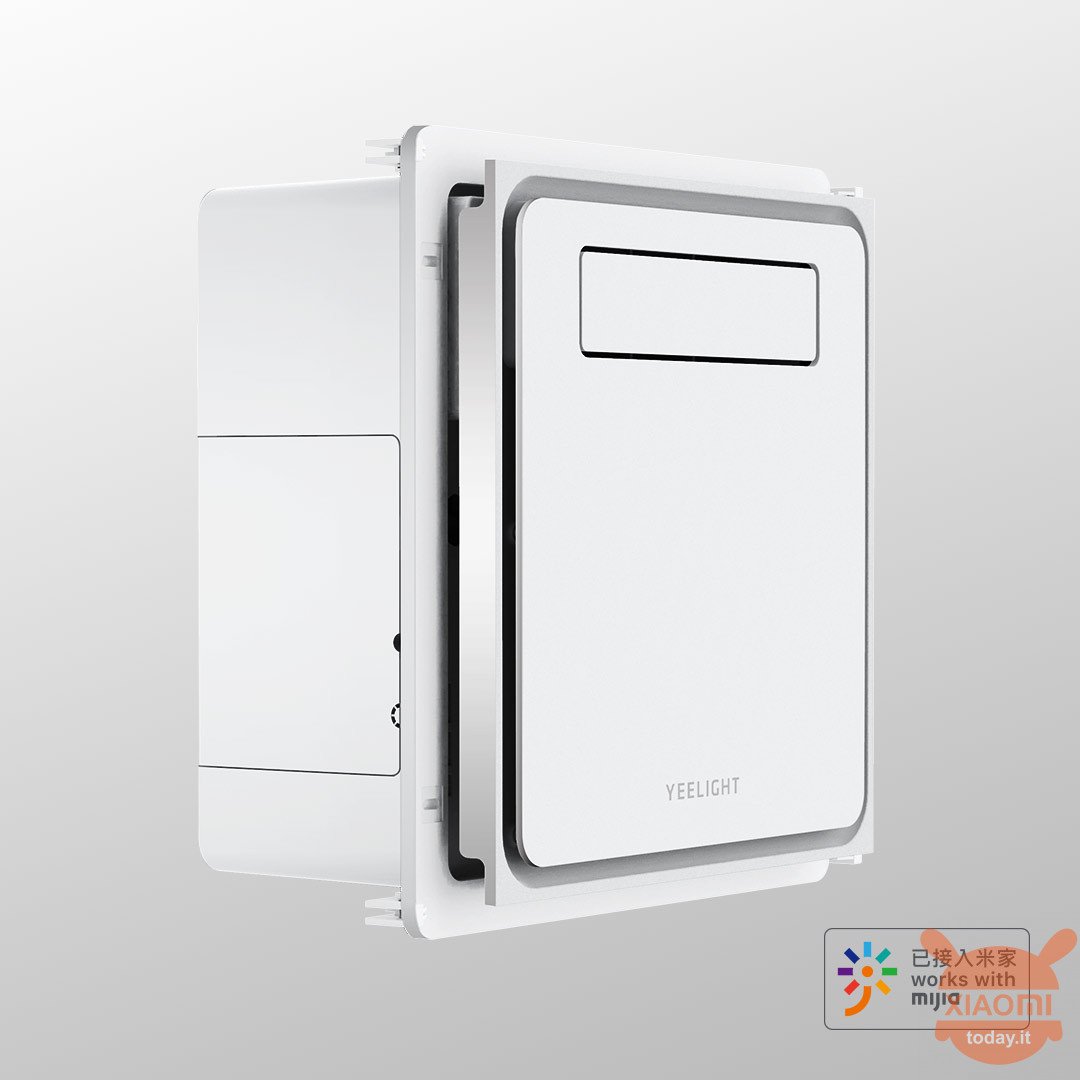 What do you think instead? Do you see it as a good alternative? Let us know in the comments section below!
Are you interested in OFFERS? Follow our TELEGRAM Channel! Many discount codes, offers, some exclusive of the group, on phones, tablet gadgets and technology.