One of the most famous brands in the Xiaomi ecosystem, Yeelight, seems to have returned active in recent days. The brand specializing in the production of devices to light our homes has in fact presented just yesterday a new version of the popular RGB LED bulb, the Yeelight LED Bulb 1S YLDP13YL, while today released the Yeelight Star Intelligent Floor Lamp; what is it about? Let's find out together!
Yeelight Star Intelligent Floor Lamp, the super innovative floor lamp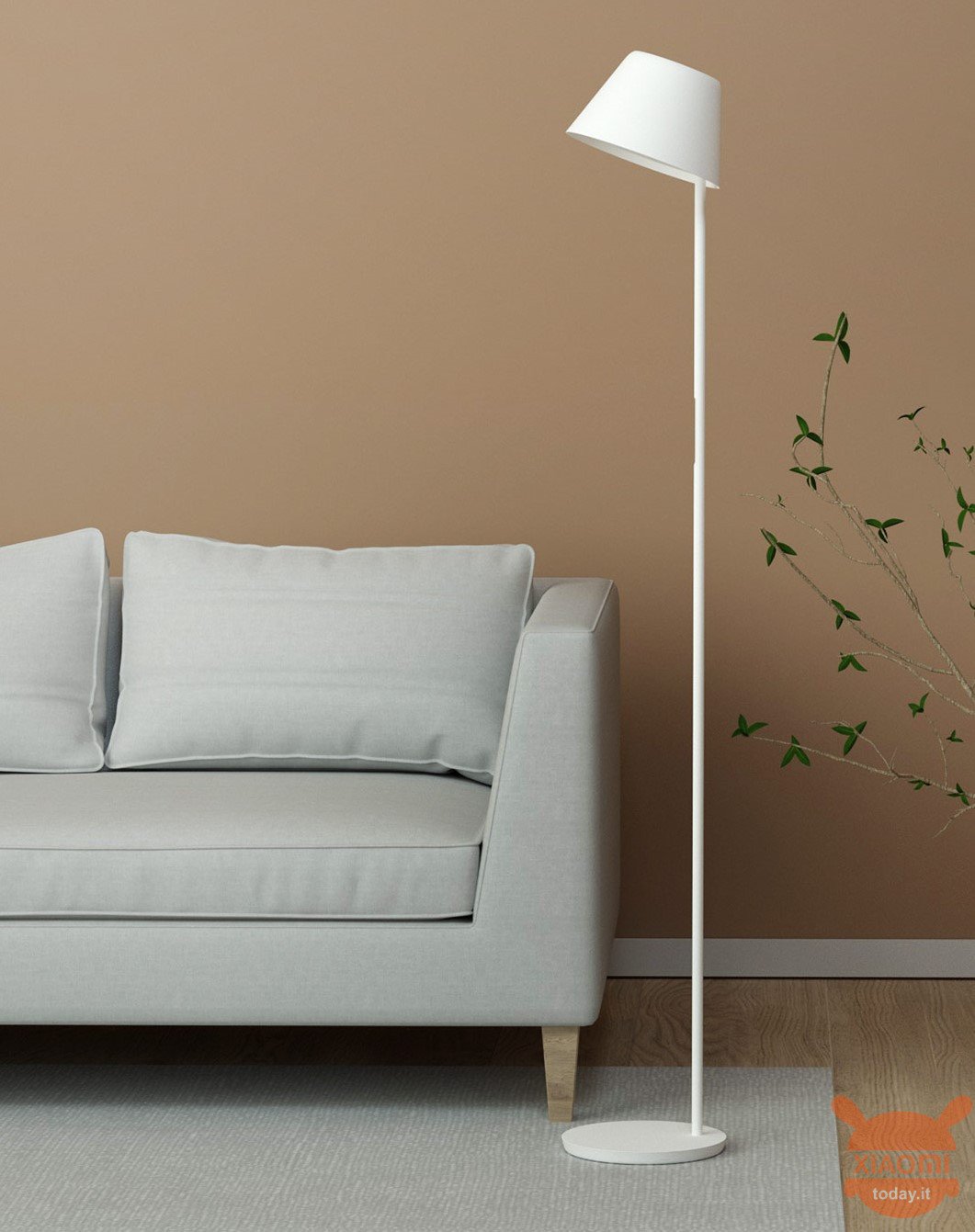 Most likely you have already seen the cover images so you won't be surprised when you read that the Yeelight Star Intelligent Floor Lamp is nothing more than a floor lamp. Obviously, however, like all Yeelight products, this is not the typical lamp that we find in furniture stores, but rather it equips different features that make it much more interesting.
But let's start with the design, very simple and elegant, according to Xiaomi tradition. The lamp adopts two light sources covered by a panel with an angle of 120 degrees. This panel serves to divide the light beam to create a much more homogeneous lighting. Yeelight also states that we are facing a professional diffusion of light, with a soft high-power light, which in numbers equals about 900 lumens, so more than enough for those who want to turn it on while reading a book.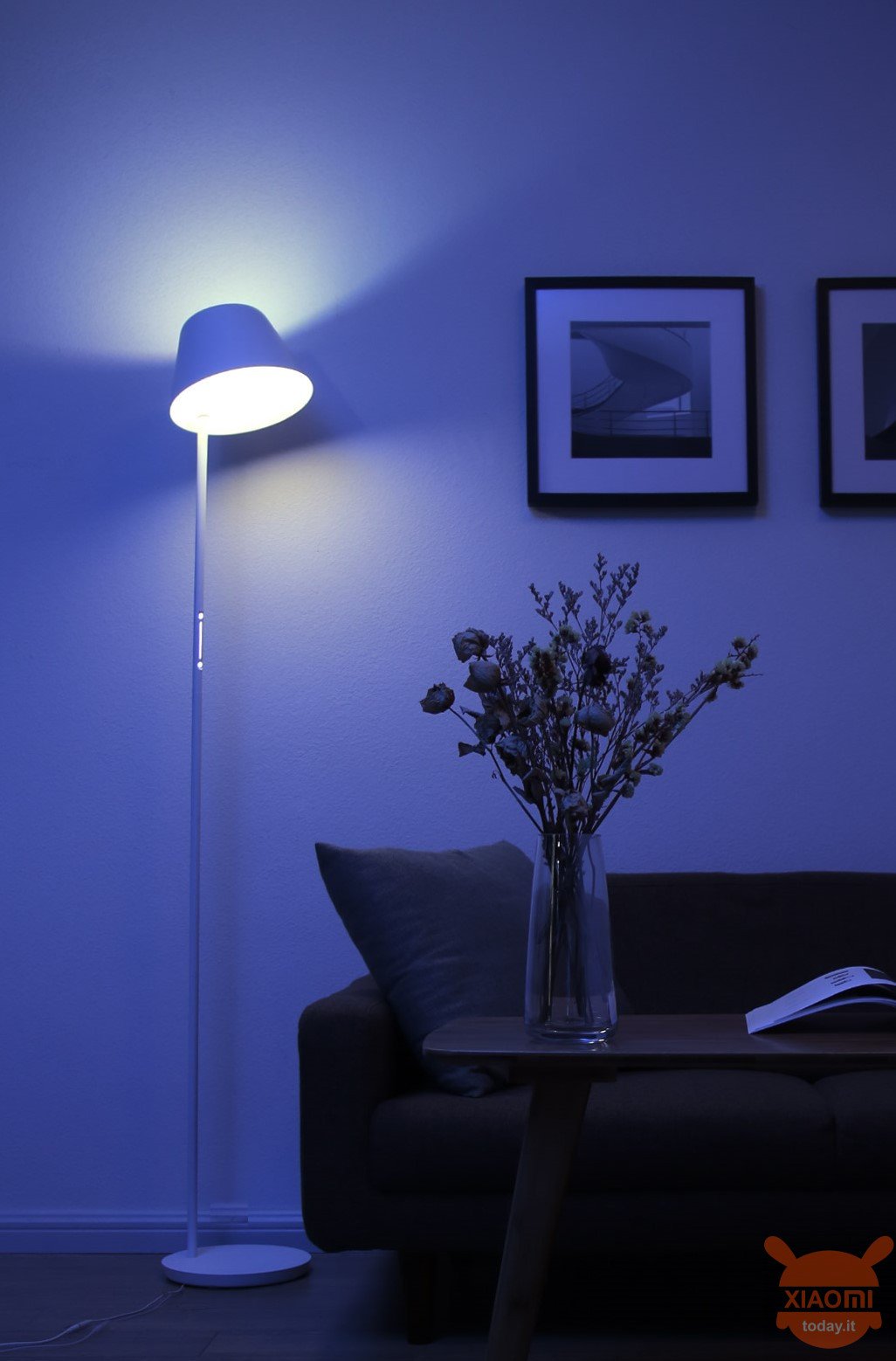 Going to the most interesting features instead, the Yeelight floor lamp differs from the common ones due to the presence of a touch bar directly on the metal tube. The touch bar should be used both to turn the lamp on and off, and to precisely adjust the desired brightness.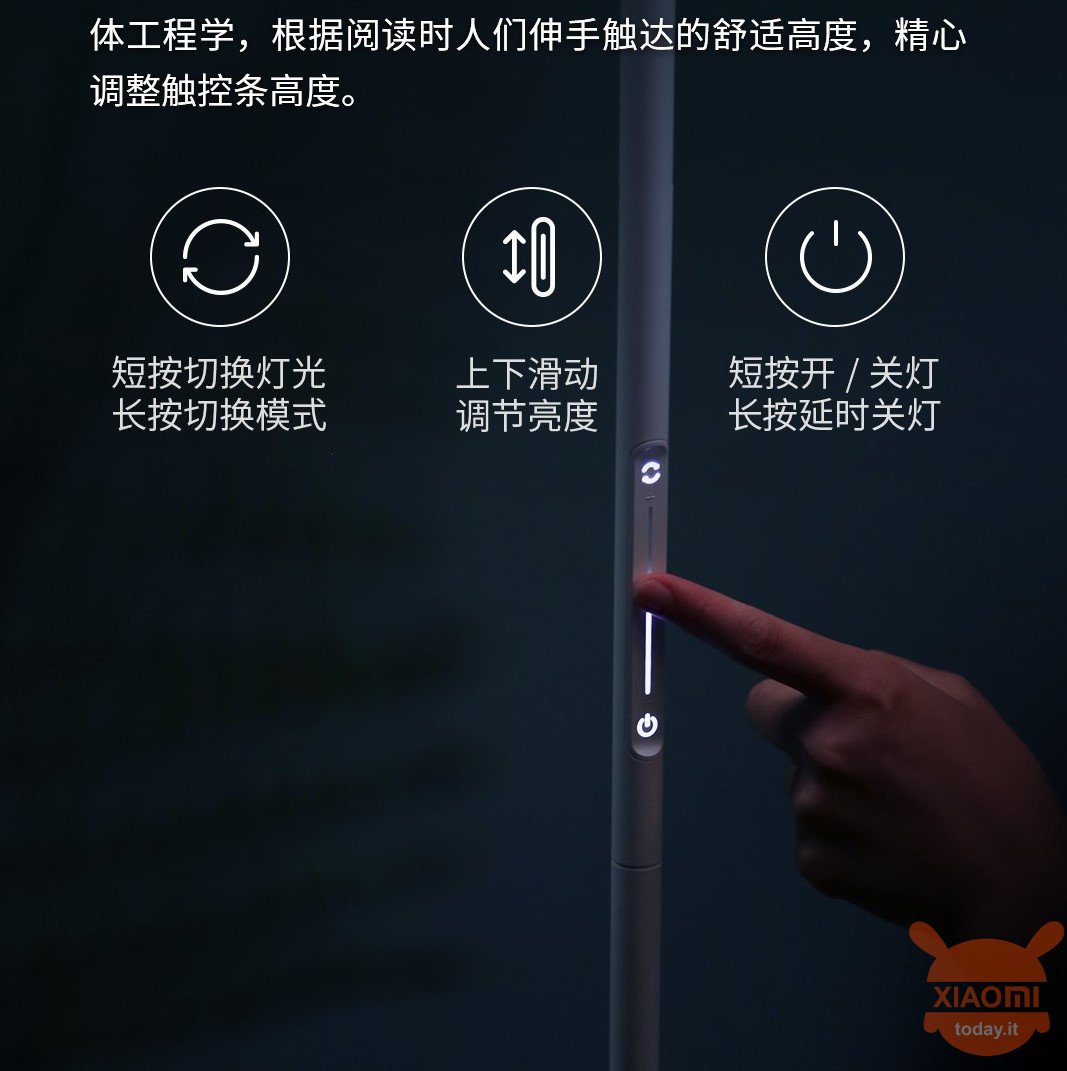 Specifically, on the bar we have three different parts, the upper one with a button that, if pressed quickly, changes the light source, while if pressed for a long time it changes the mode of use, in the center we have the bar itself to adjust the brightness, and instead we have the on / off button at the bottom.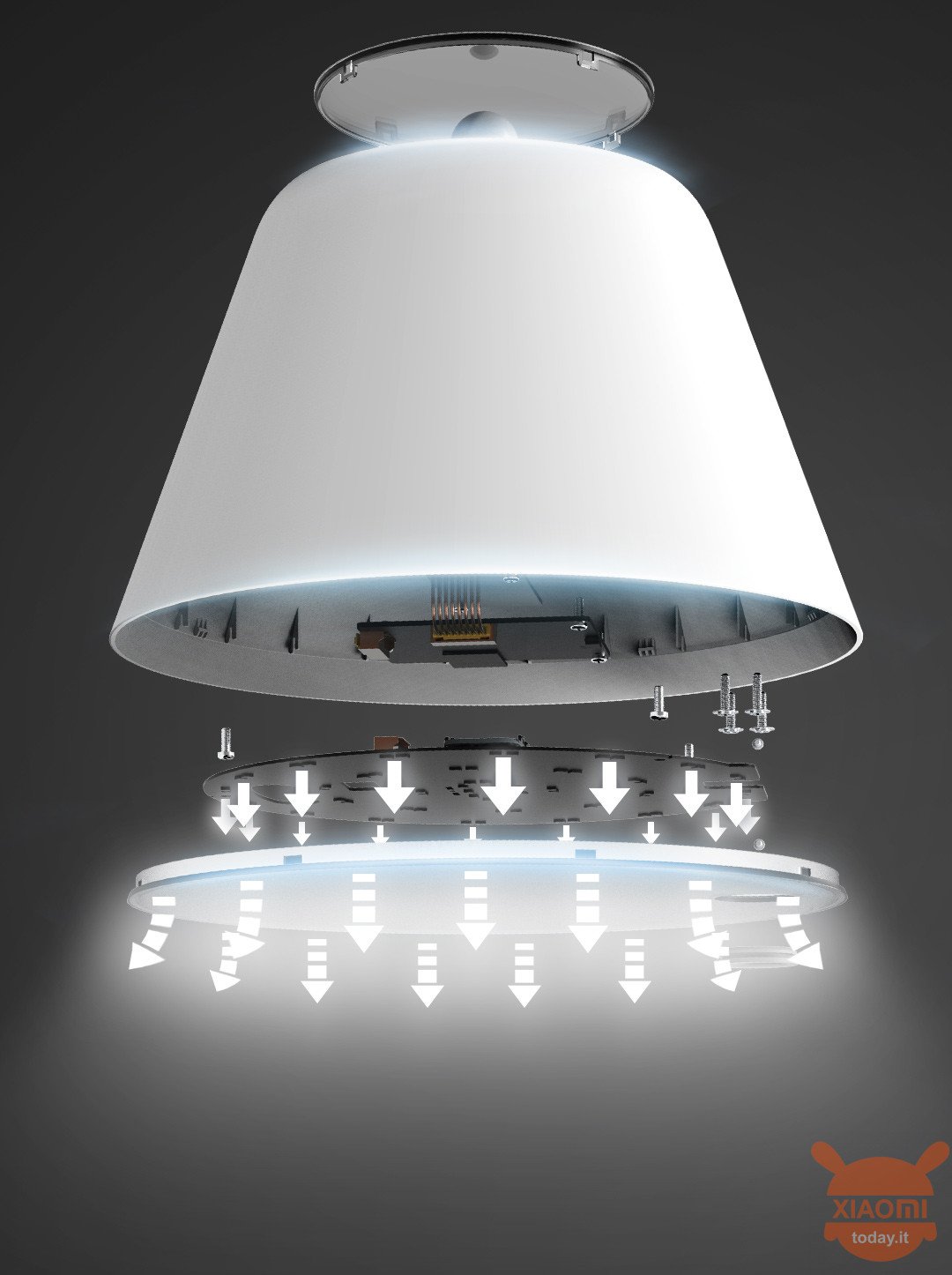 Finally, again from the smart point of view, we have support for both the Mi Home app and therefore for all Android devices, and for Apple HomeKit, so it will also be possible to control it through Siri's virtual assistant.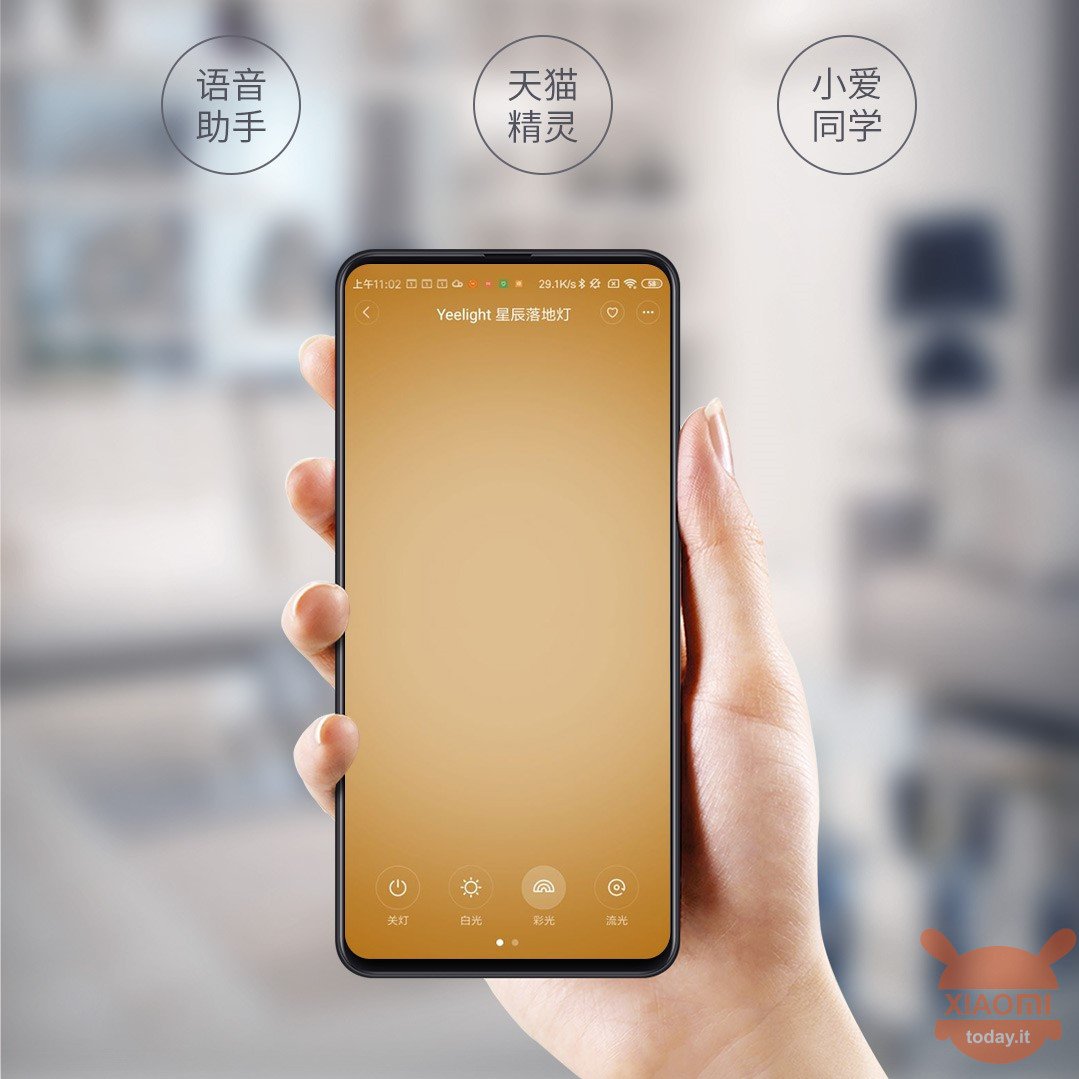 The Yeelight Star Intelligent Floor Lamp is now on sale on the official Xiaomi website (in China) for the price of 699 Yuan, or about 89 euros at current exchange rates. We remember as always that these are prices dedicated to the Chinese market that will see price increases once they are sold by third-party stores.
-22%
Sale
Andard Standard Mail Register (Delivery 7 / 25gg, NO customs) ✈
Ask us about international distributors
-14%
Sale
Andard Standard Mail Register (Delivery 7 / 25gg, NO customs) ✈
Ask us about international distributors
Are you interested in OFFERS? Follow our TELEGRAM Channel! Many discount codes, offers, some exclusive of the group, on phones, tablet gadgets and technology.