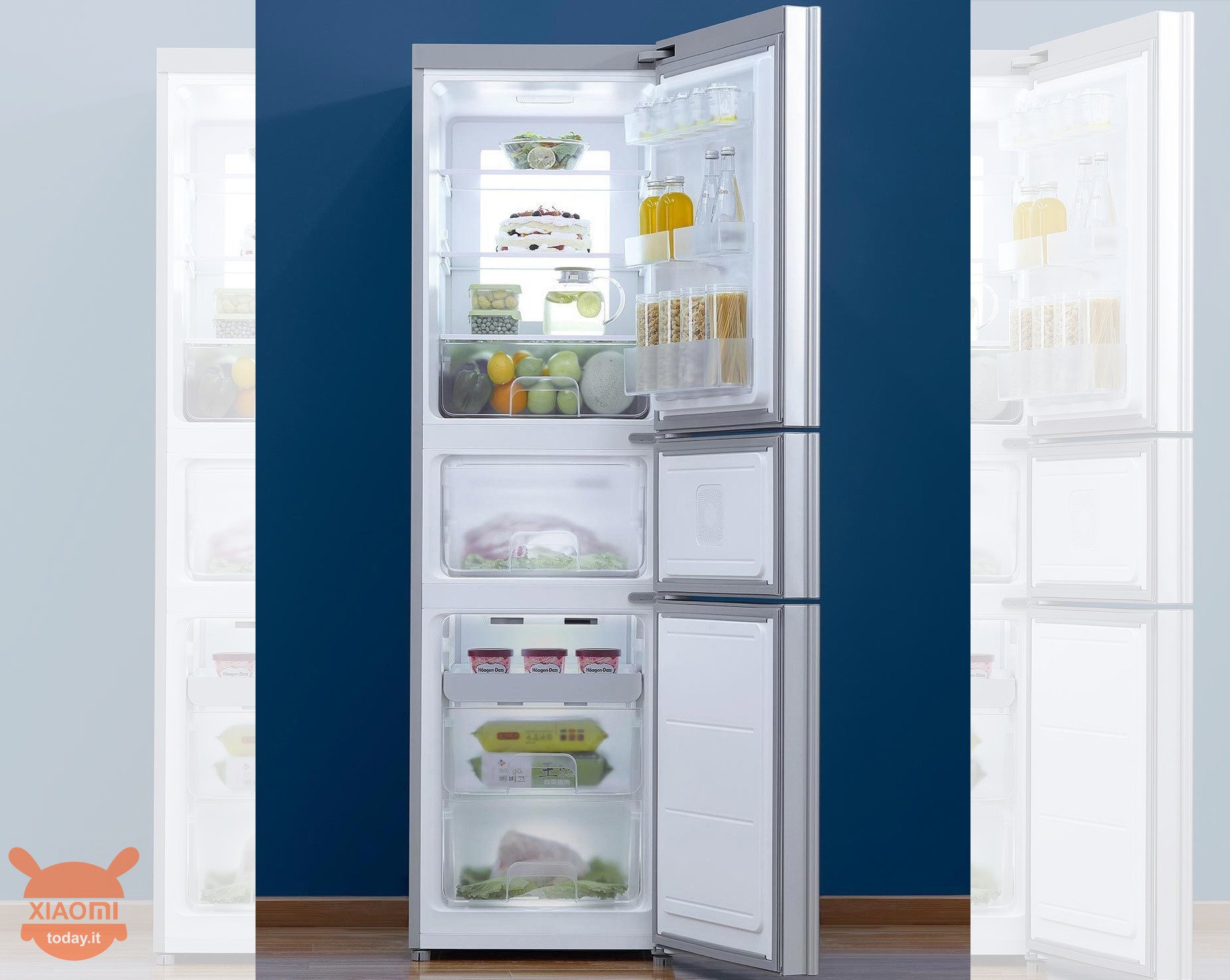 Xiaomi seems intent on invading our homes not only with small ones smart accessories that make life easier, but also with mammoth appliances like the refrigerator presented today on the official website.
The Xiaomi Yunmi Smart Refrigerator 301L is precisely a smart refrigerator with a capacity of 301 liters. But clever in what sense? Well, first of all it's connected to the internet and runs on a proprietary operating system called iLive 2.0. Thanks to this OS, the refrigerator is able to keep food at the ideal temperature without you having to worry about the configuration. Moreover, through the app you can adjust the temperature of the various sections.
Xiaomi Yunmi Smart Refrigerator 301L released in China, a smart fridge at 3399 Yuan (430 €)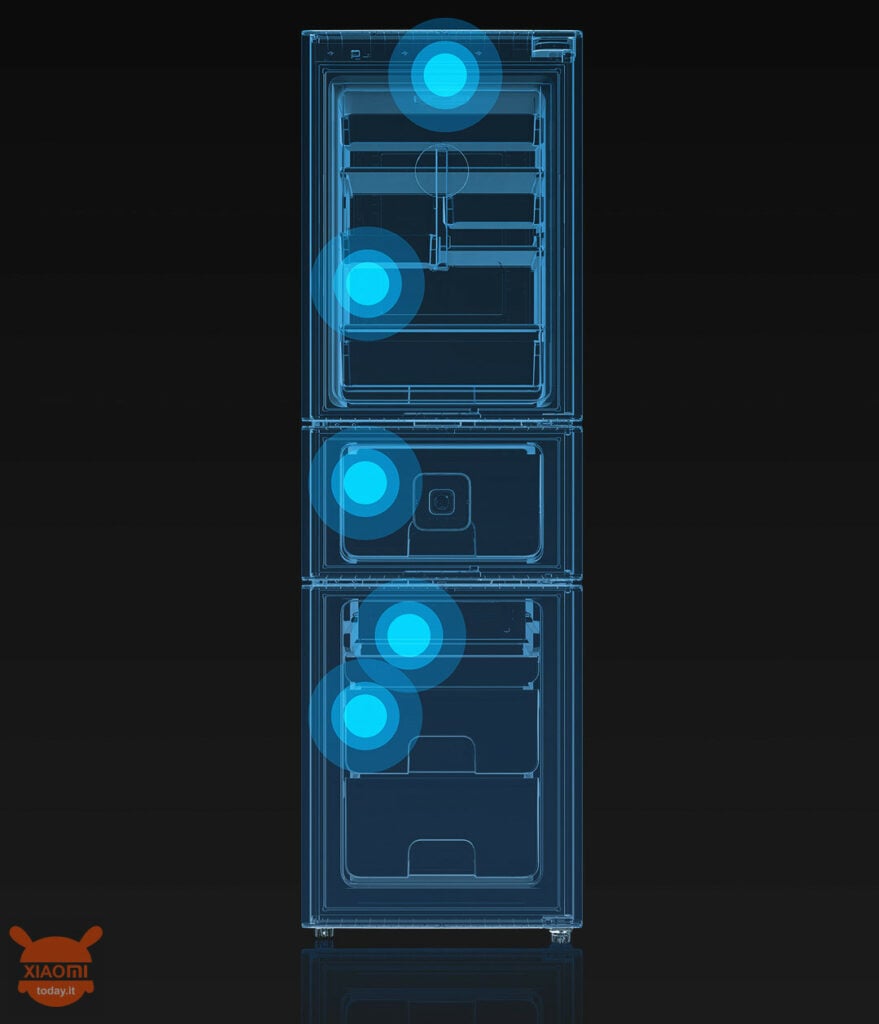 The Yunmi refrigerator has in fact 3 doors with each section individually adjustable, we can for example configure the upper part at a temperature ranging from 2 to 8 degrees Celsius, the central part instead can be set from 8 to -18 degrees, finally the freezer in the lower part goes from a temperature of -15 up to the maximum of -25 degrees. The various temperatures set should not then vary from the actual ones as there are 5 thermometers in different areas of the appliance that ensure that there are no deviations.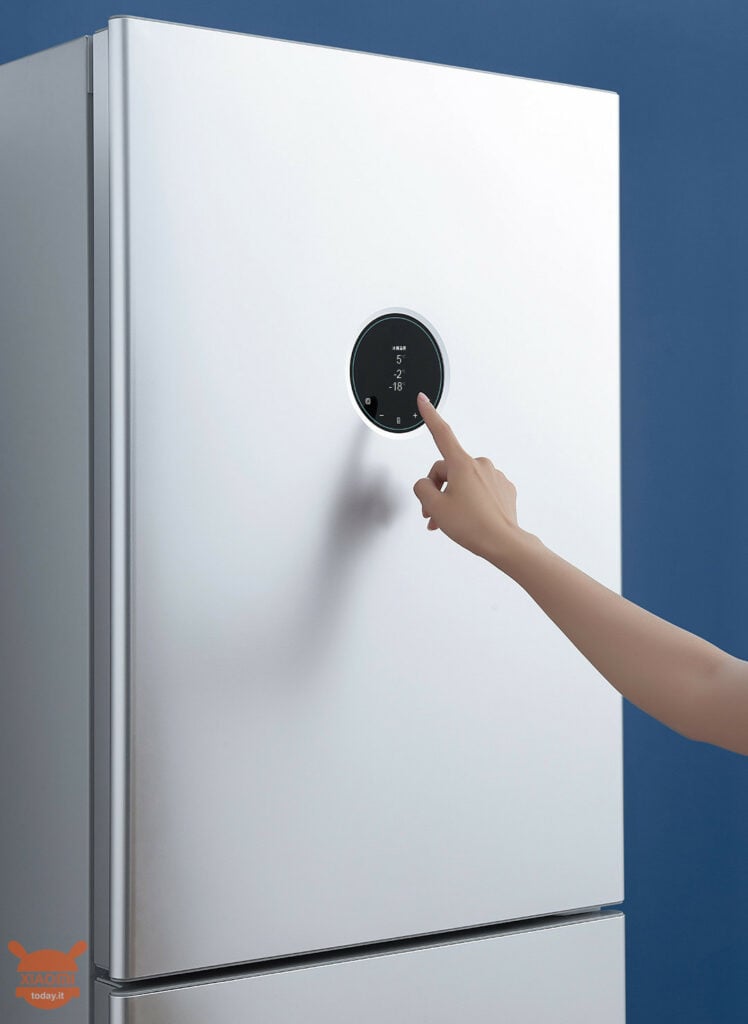 If you don't want to use the app to control temperatures, you can instead admire the beautiful OLED display on the front. It shows the various temperatures inside the fridge, the external ones, the weather, the time and even the amount of particulate in the air, just to remind you that maybe it's better to lock yourself in the house with an Xiaomi air purifier if possible (especially in China).
As for the dimensions, this new refrigerator (not the first one released by Xiaomi) is of medium-small size, with a height of 190cm, a width of 58,5cm and a depth of 69,8cm. Instead, the capacity per area is 164 liters higher, 44 liters for the one in the middle and 93 liters for the freezer. Finally, the weight is 70Kg.
In addition to being smart and connected to the internet, the Xiaomi Yunmi Smart Refrigerator 301L is a fairly ordinary refrigerator, there are no cameras inside to check what's inside without getting out of the couch or an 10 inch display that you don't know who would use instead of a tablet.
The relative simplicity also translates into the price, in fact it only costs 3399 Yuan, about 430 € at least in China, however a good deal if we consider the design, construction quality typical of Xiaomi products and the various functionalities.
Are you interested in OFFERS? Follow our TELEGRAM Channel! Many discount codes, offers, some exclusive of the group, on phones, tablet gadgets and technology.