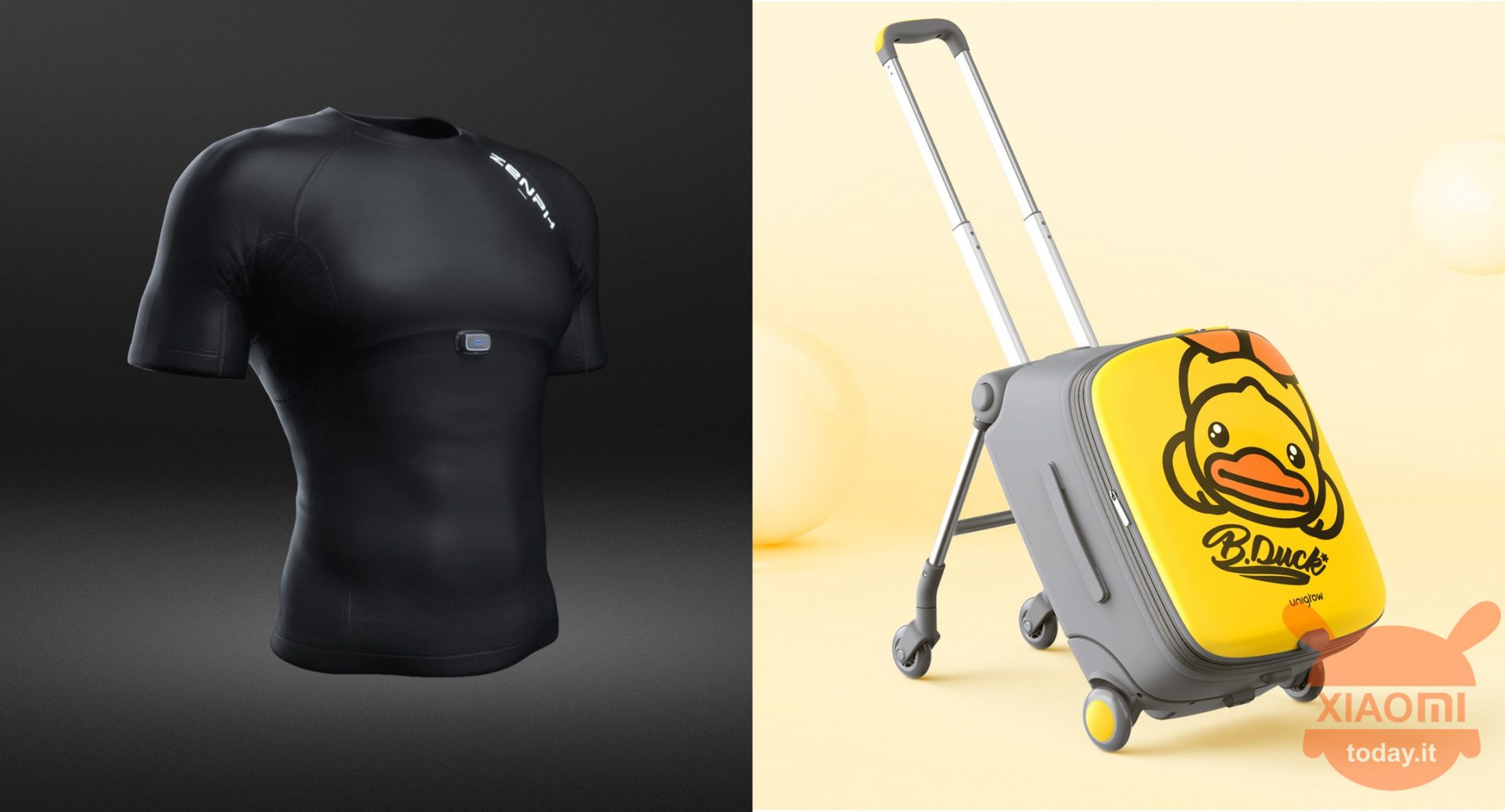 Let's start this hot week in June with two new gadgets now on Xiaomi's crowdfunding platform. The two products do not have much in common except for the fact that both are to be used outside the home, at least in most cases. We are talking about a new smart shirt and a suitcase for children.
So let's start with the smart t-shirt produced by the Zenph brand. This was created specifically for sportsmen with different sensors that keep track of different factors. In fact, there are sensors for monitoring movements and those for beating the body.
Xiaomi Zenph smart t-shirt and suitcase with child seat presented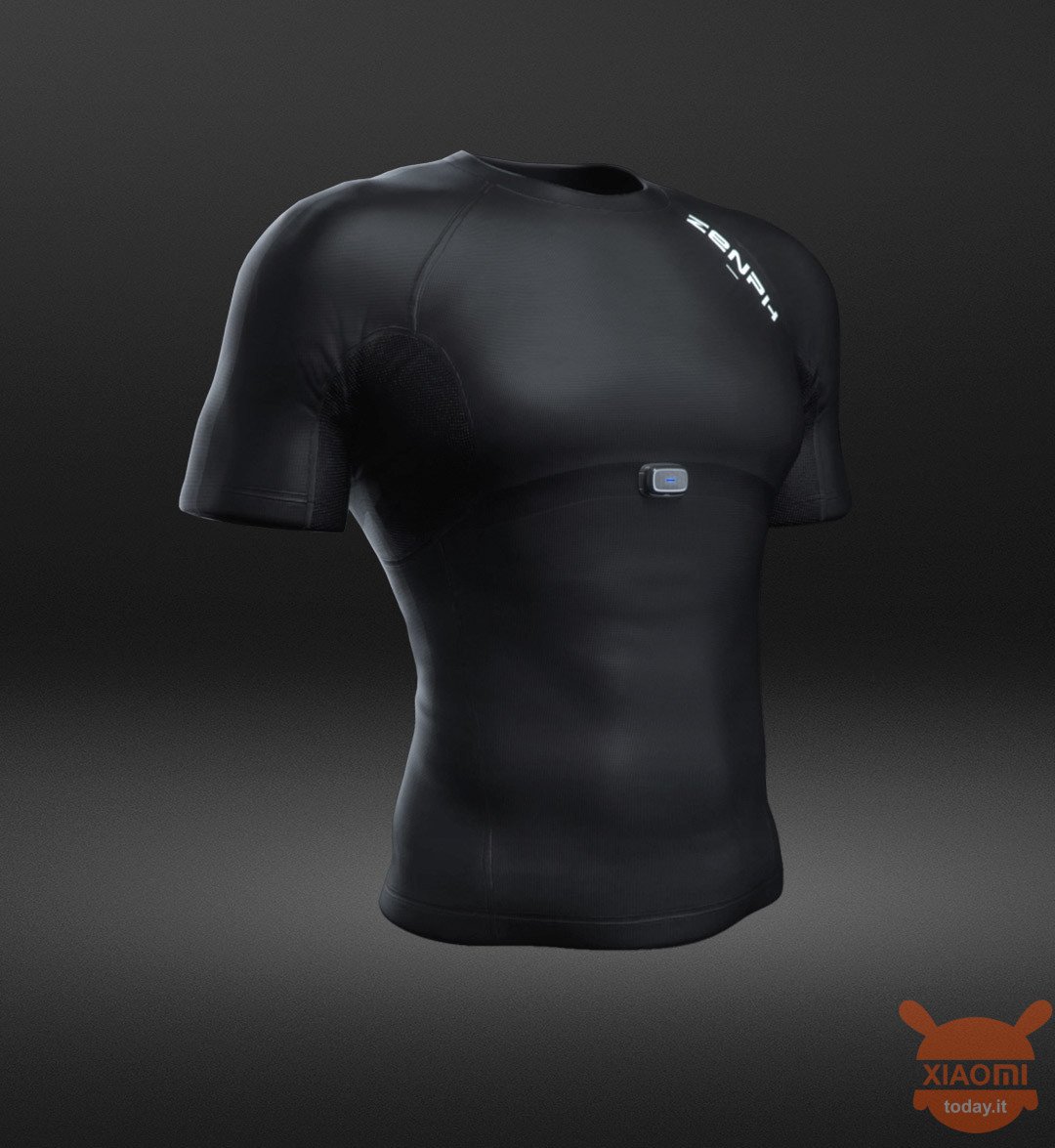 So, for example, the motion sensor can detect how many steps we take and consequently the calories burned and other information, as happens with the Xiaomi smart band. While the ECG type heart rate sensor is able to obtain the number of beats more precisely thanks to the proximity of the sensor to the heart itself.
Obviously all these data are then transferred to the smartphone application through a 4.2 type Bluetooth connection.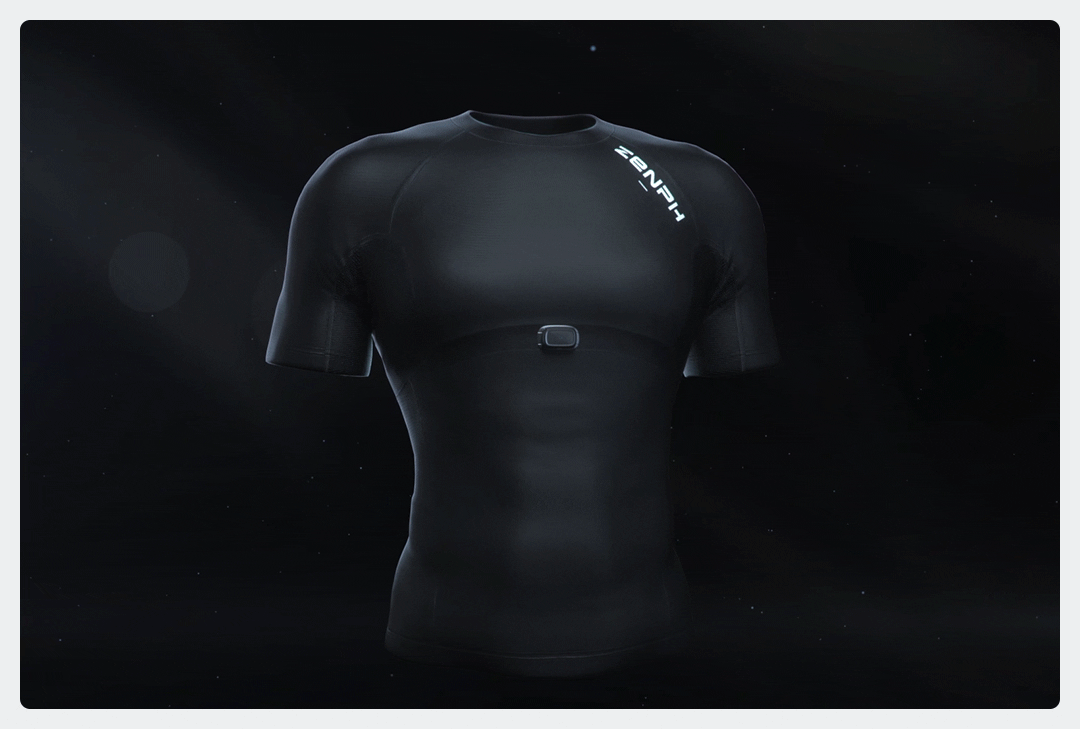 As for the material of the t-shirt, this is in SensElast 3D, an excellent material for having a compression of the muscles and therefore a more explosive force, keeping the temperature constant.
The Xiaomi Zenph Smart T-shirt is now in the crowdfunding campaign in China at the 199 Yuan figure, or on the 25 euro at the exchange rate. At the end of the campaign, it will cost 299 Yuan, on 38 €.
Let's move on to the second Xiaomi accessory, the children's suitcase created by Unigrow in collaboration with the B. Duck brand. As you have probably already seen, the product of Unigrow and B. Duck does not have the typical design of an ordinary suitcase. This is because in reality it can be opened and transformed into a child seat. And no, we do not specify for children why an adult would be ashamed to sit on a suitcase with the duck, but rather because the maximum sustainable weight of the seat is 30Kg, unfortunately.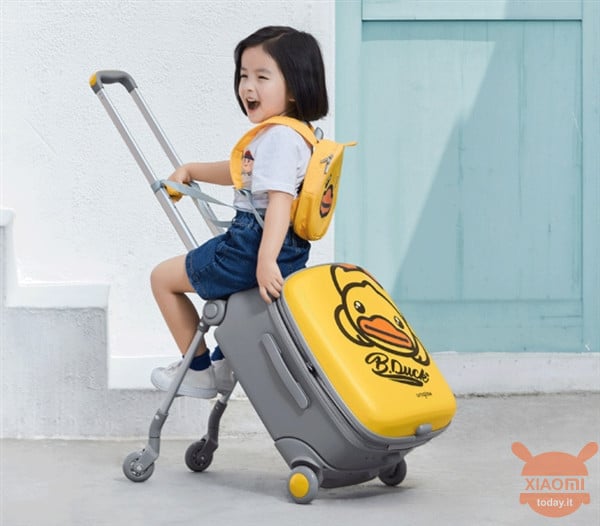 Furthermore, the most interesting part, but perhaps the worst, is that the suitcase can still be carried with the child or girl on board. So parents, think again before buying it and then reduce to carry both the suitcase and the child.
As for the suitcase itself, this one has an internal volume of 35 liters, so more than enough space for children. Finally, as well as being available with B. Duck, the suitcase can also be purchased with a simpler foxtail or dragon tail.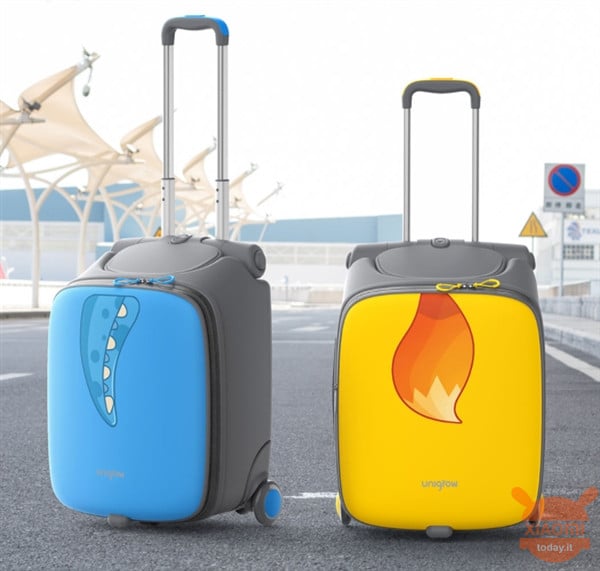 The suitcase of Unigrow and B.Duck is now crowdfunding at the figure of 599 Yuan, around 77 euros.
Are you interested in OFFERS? Follow our TELEGRAM Channel! Many discount codes, offers, some exclusive of the group, on phones, tablet gadgets and technology.