On July 23, 2020, the Tianwen-1 mission was successfully launched, in which we witnessed the first step in the planetary exploration of China. On May 15 this year, the Mars Rover "Zhurong" made the first Martian exploration for China, successfully landing on Mars.
Xiaomi launches the model to be built of the Chinese Zhurong rover, it can be controlled by smartphone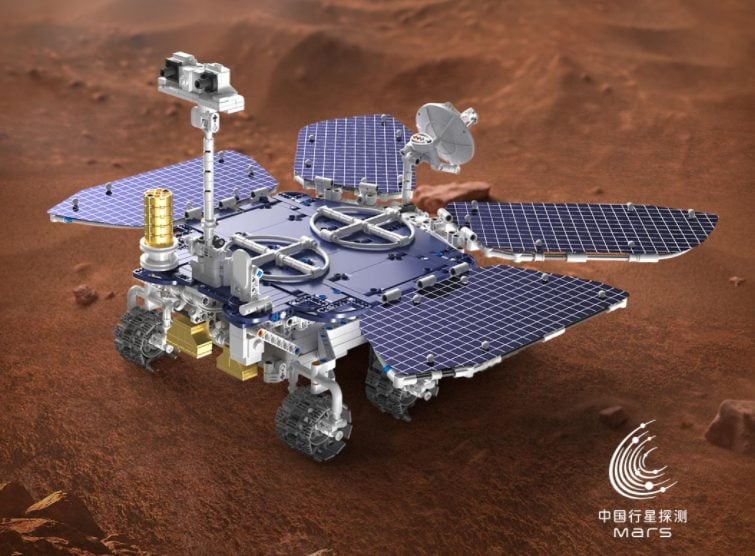 So far the "Zhurong" rover has been working on the surface of Mars for more than 200 days, and has traveled in total about 1.300 meters. It is reported that the Zhurong Mars rover carries six scientific sensing instruments, including a spectral camera, a weather measuring instrument, a surface composition detector, a radar and a magnetic field detector, so that you can explore the environment. and the materials of Mars.
Well, today, Xiaomi Youpin has launched a crowdfunding campaign for the officially authorized model of the Zhurong rover. The product will be available in static version and version with remote control, priced respectively at 299 yuan (42 €) and 399 yuan (55 €).
The model of the Zhurong rover adopts a scale of 1: 7 and is built with more than 1600 elements, therefore it is a very detailed model. Plus, it also comes with active suspension technology, so you can go straight, turn on the spot, wiggle the steering and keep moving even if a single wheel locks up.
By controlling it from the smartphone, it can simulate the movement of the rover on the surface of Mars, it can dynamically avoid obstacles and climb slopes with a high inclination.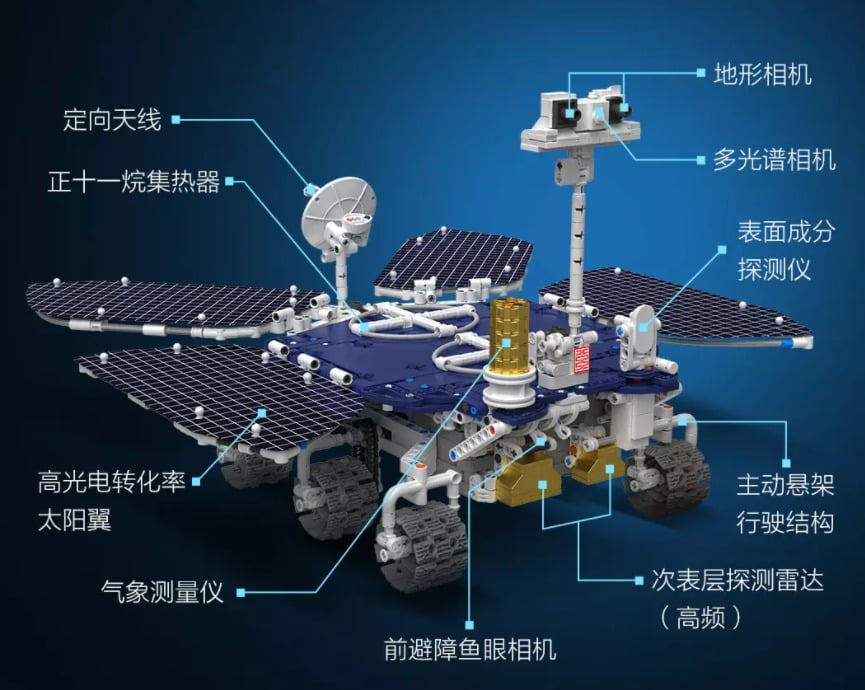 In addition, the app contains valuable images officially authorized by Zhurong and so you can witness the process of orbit, landing and detection on Mars. Through special effects with AR augmented reality, the real surface and atmosphere of Mars, such as red sandstorms, is simulated.
Finally, the Mars Rover Zhurong model builder supports Dragonfly programming, which converts the original complex and professional command codes in an easy-to-control manner. It also supports the Python language.
Xiaomi Mi Smart Band 6
5 used by 29,76 €
9 December 2022 7: 48

Amazon.it
Price updated on: 9 December 2022 7:48