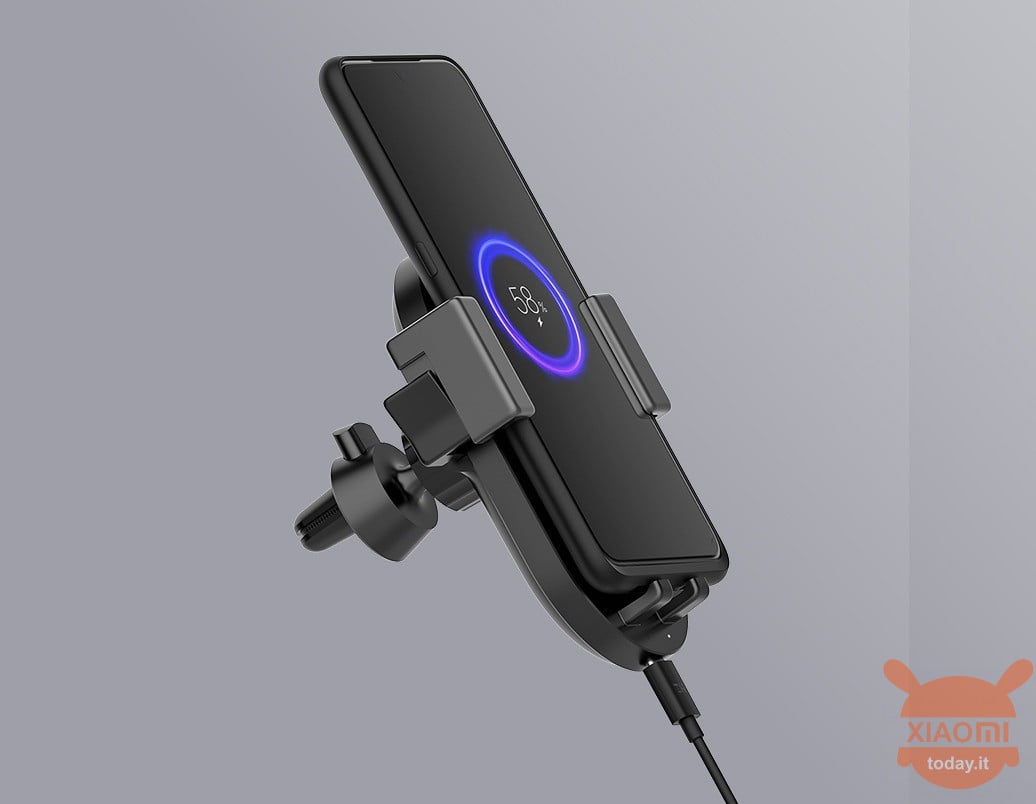 Il Xiaomi wireless car charger it is certainly one of the most interesting gadgets of the Chinese giant that we have had the opportunity to experience in recent months (here you can find the full review). Despite this, Xiaomi, or rather the sub-brand ZMI, has decided to present a new version of the aforementioned loader that according to the manufacturer has been improved in some respects.
If you have a smartphone with wireless charging support or you plan to buy one in the coming months, read on to find out more about the Xiaomi Mi ZMI Wireless Car Charger!
Xiaomi ZMI Wireless Car Charger presented in China at 139 Yuan (18 €)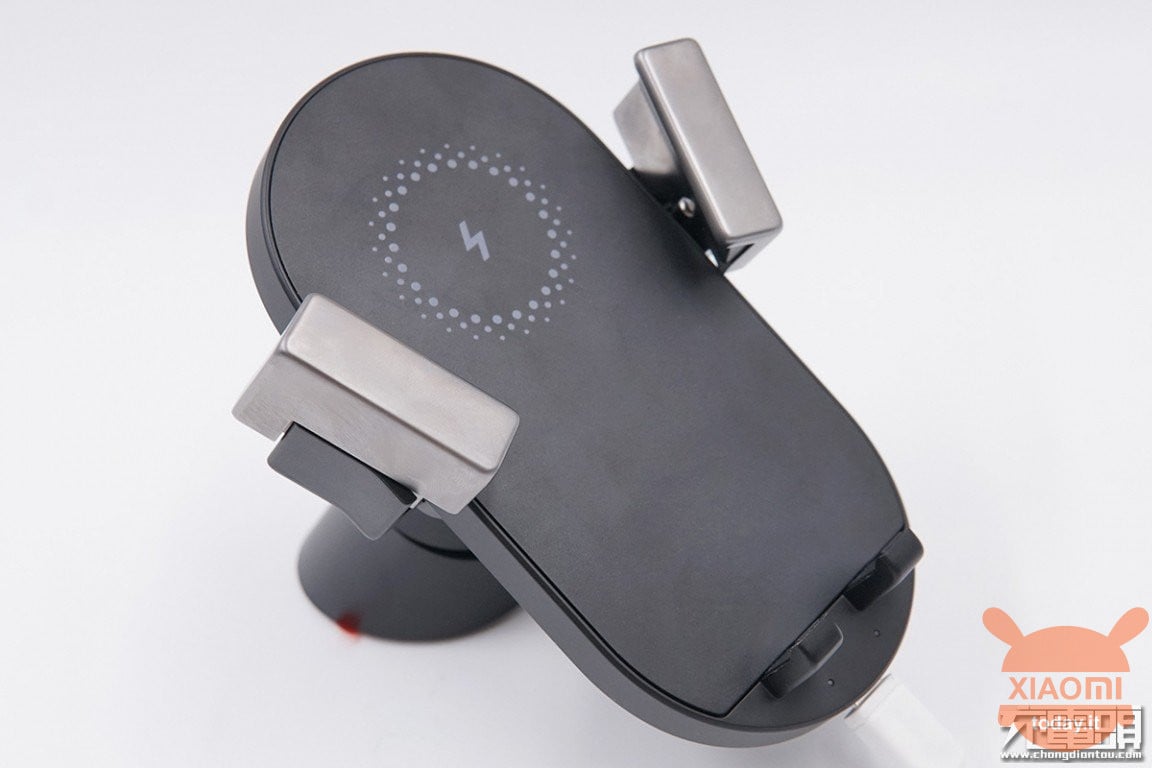 Let's start by making it clear what the main differences are compared to the previous version. ZMI states that the design of the loader has been improved for a more stable and robust structure. In particular, the plastic arms that held the smartphone tight were replaced by much more durable zinc alloy arms. Furthermore, the clamps can be adjusted to fit the shape of the smartphone perfectly (width less than 8,1cm and thickness less than 1cm). However, the mechanism that allows the arms to be closed automatically without pressing any button for one-handed use without compromises remains.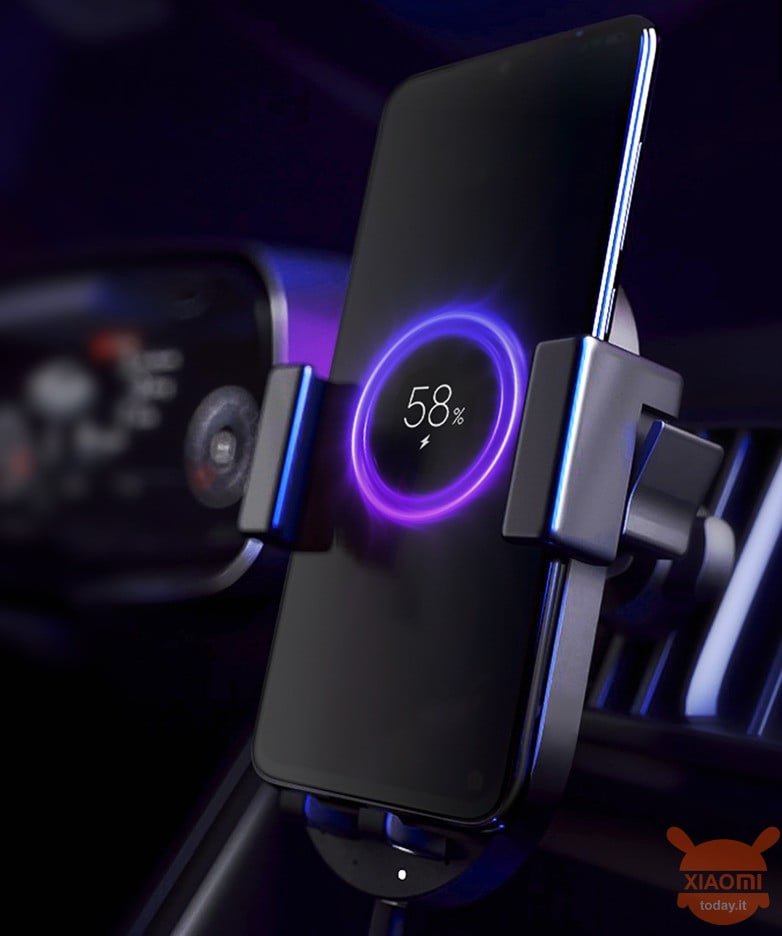 The ZMI Wireless Car Charger supports fast charging to 20W to recharge Xiaomi smartphones at maximum power. Obviously it is also compatible with other smartphones equipped with wireless charging such as the iPhone XS with the power of 7,5W and Samsung smartphones at 10W. In any case, to reach the promised power 20W you need to use the cigarette lighter to USB adapter included in the package, as you need power at the source of 27W to make wireless charging work at 20W.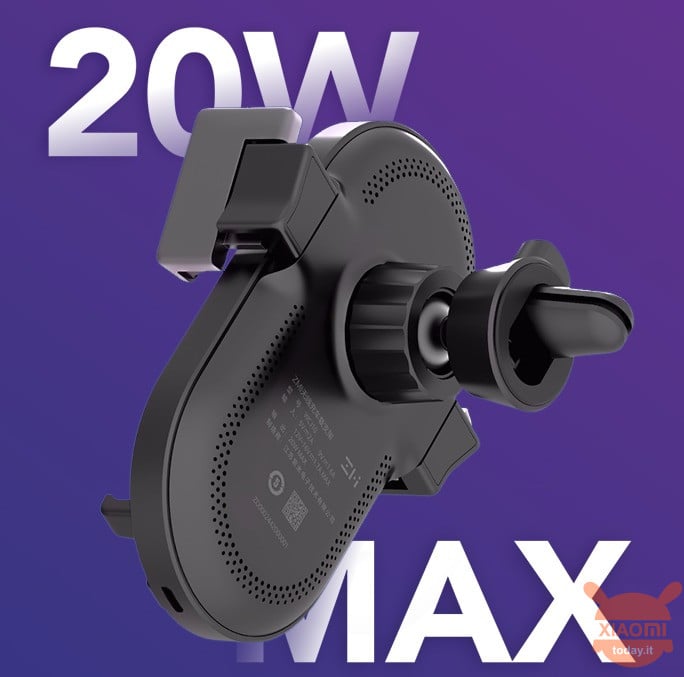 Finally, given the high power and the tendency to overheat the wireless charging technology, the charger has an integrated cooling system with holes on the back to dissipate the heat.
Xiaomi ZMI Wireless Car Charger Main Specifications
Model name: WCJ10
Input Power: 5V / 2A, 9V / 1.6A, 12V / 1.6A, 15V / 1.6A, 20V / 1.35A
Output Power: 20W MAX
Temperature of use: 0 ° C-35 ° C
Product dimensions: 122 * 91.59 * 87.2mm
The package includes: ZMI wireless car charger, clip for fixing, base with adhesive, microSD cable, manual (Chinese language)
Manufacturer: Jiangsu Ziimi Electronic Technology Co. Ltd.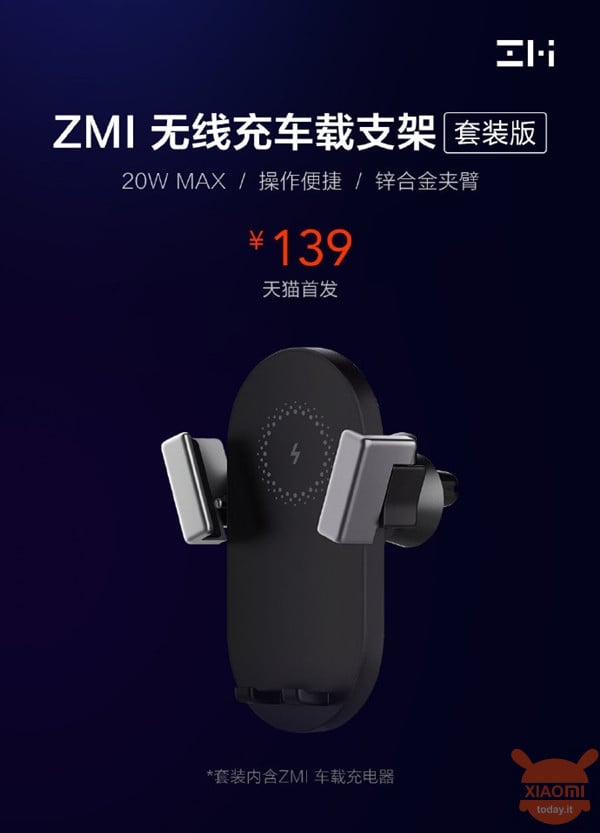 The Xiaomi ZMI Wireless Car Charger is now for sale on the Chinese store Tmall at the 139 Yuan (on 18 €) with the 27W adapter included. Without it instead it only costs 109 Yuan, around 14 euros.
Xiaomi Wireless 20W Car Charger from EU warehouse
🇪🇺FREE Fast Shipping from Spain (No Customs) ✈
Ask us about international distributors
Are you interested in OFFERS? Follow our TELEGRAM Channel! Many discount codes, offers, some exclusive of the group, on phones, tablet gadgets and technology.