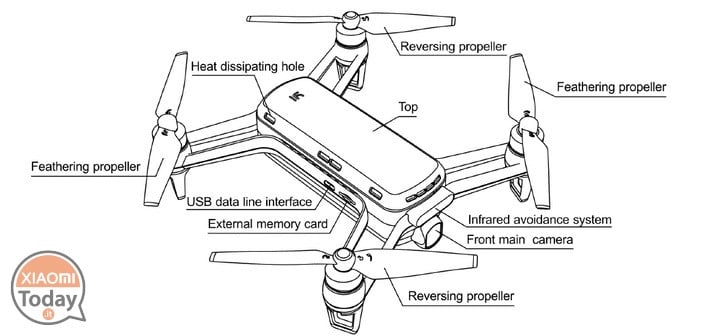 Needless to deny it, the drone mania broke out since a long time e the leader in the sector is the DJI company. On the market, however, there are also often cheap models that mimic the drones proposed by DJI, but who can not offer the same flight experience and the fun of the original. Fortunately, in this field too, Xiaomi puts his beak, which with his drone has managed to give strong emotions to fans of technological flights, but perhaps the price for someone is still too high. But the Chinese OEM also cooperates with other companies, which over time have been able to grow and also find a certain autonomy as in the case of Yi Technologies that in September 2016 presented the model Erida and that today, however, it seems ready to present a new drone capable of taking pictures with 13 megapixel resolution and shooting videos in 4K.
XIAOMI Mi 9T 128GB BLACK - BLUE Global 6 / 128gb
ATGRATIS Shipping from Italy 24 / 48h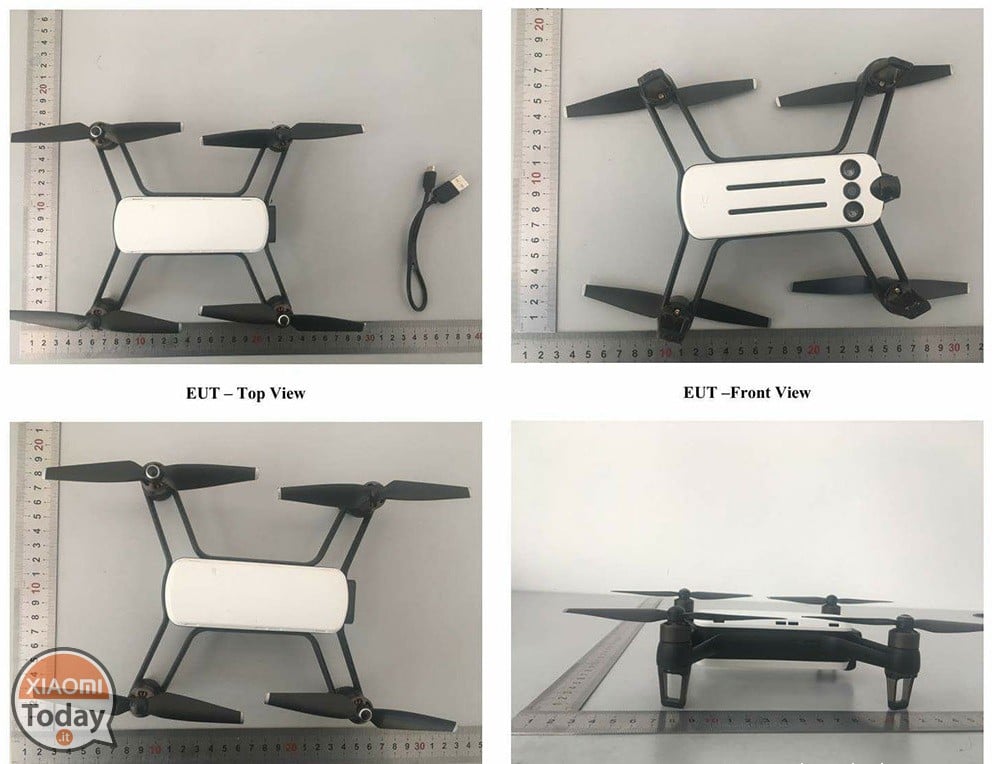 Yi Pixie, this is the name of the new drone, draws inspiration in design from the models proposed by DJI like the cheap Tello or the more expensive Spark, however as we have already said, Pixie can shoot 4K video, which distinguishes it from the newly named drones as well as the propellers that are not foldable.
But we know better the technical characteristics of the Yi Pixie drone:
Camera from 13 MP / 4K
Room adjustable in height
Manual settings for ISO values
Manual settings for white balance
Video recording in HD, Full HD, 4K formats
Burst mode
Electronic video stabilization
GPS Compass
Brushless motors
Wi-Fi connection to 2,4 GHz and 5 GHz
Cheap replacement batteries
Application compatible with iOS and Android
Take-off and landing at the touch of a button
Flight on GPS key points
Automatic return at the touch of a button
Flight to 360 degrees around a point
Follow Me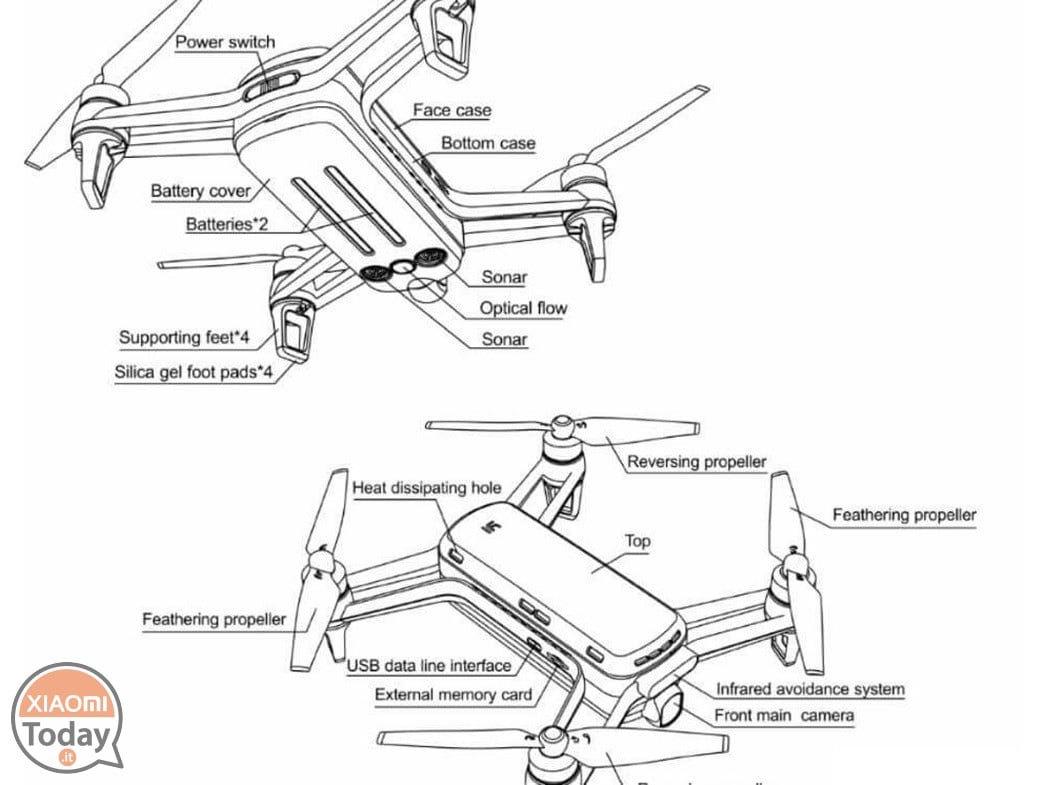 The weight of the Yi Pixie drone will be around 300 grammie it will be possible to maneuver it through WiFi connection on double band frequency to 2,4 and 5 GHz through your smartphone and the application made available for both iOS and Android devices. Flight radius of about 100 meters, perhaps not exaggerated, but that guarantees good flight sessions thanks to the GPS and VPS integrated system, to maintain stability even when indoors without the GPS signal.
YI PIXIE REVEALS THE BEST ECONOMIC DRONE WITH TOP RANGE FUNCTIONS
Video recordings with maximum resolution in 4K to 30 fps but you can also choose resolutions of 1080p to 60 fps, 720p to 120 fps with the possibility of adjust the ISO value and the white balance. We can also carry out resolution photos from 13 megapixel with the possibility of saving on a micro SD card. There will be fautomatic unions for take-off, landing, Home Return, rotation around a subject as well as the Follow Me function. Good also the endowment related to sensorslike the infrared one able to recognize and avoid obstacles. But what will make drones fans happy is that Yi Pixie will allow a continuous flight up to 20 minutes.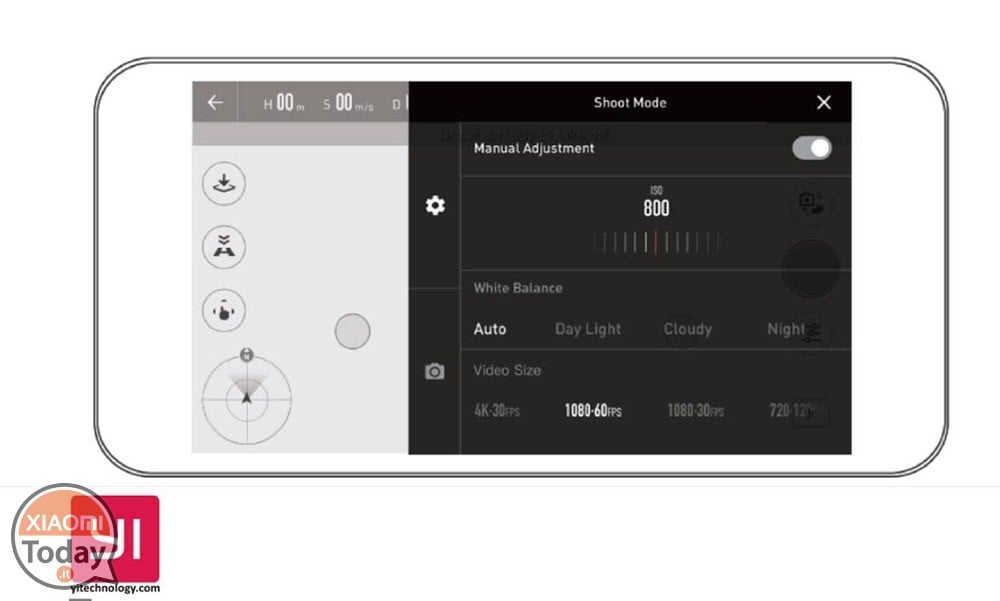 Unfortunately, a date has not emerged about the entry of the Yi Pixie drone, but what seems certain is the likely price, as always competitive: in fact Yi Pixie will be sold for around 180 euros. What to say, start saving.