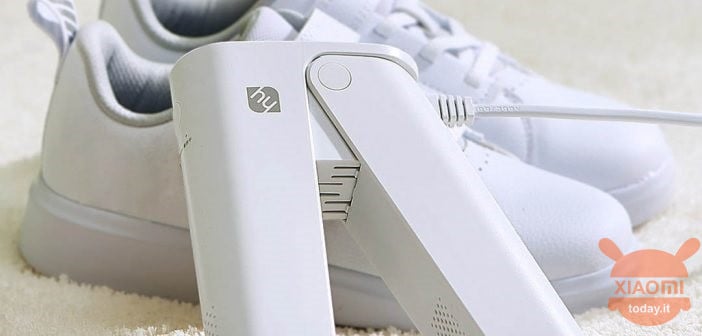 Between yellow, orange and red, we no longer understand anything about the divisions of the areas of Italy, but to be sure it is that a jog in these days where the sun no longer seems to be shy, is always good as well as for health even to the mood. But then when you return home, the sense of guilt arises for having brought something harmful into our home and therefore what to do, throw away the shoes used for running or walking? Of course not, because in these cases and also others, the new gadget appeared on Xiaomi Youpin branded HY (HuoYuan) could be useful, that is a shoe dryer that also integrates the sterilization function, thus going to disinfect the shoe, eliminating bacteria and bad smells..
The HY brand is already an acquaintance in the Xiaomi Yupin digital bazaar, due to interesting products dedicated to domestic life, but today's one is particularly interesting due to the period that the whole globe is experiencing, indeed I would say better in using the verb undergoing.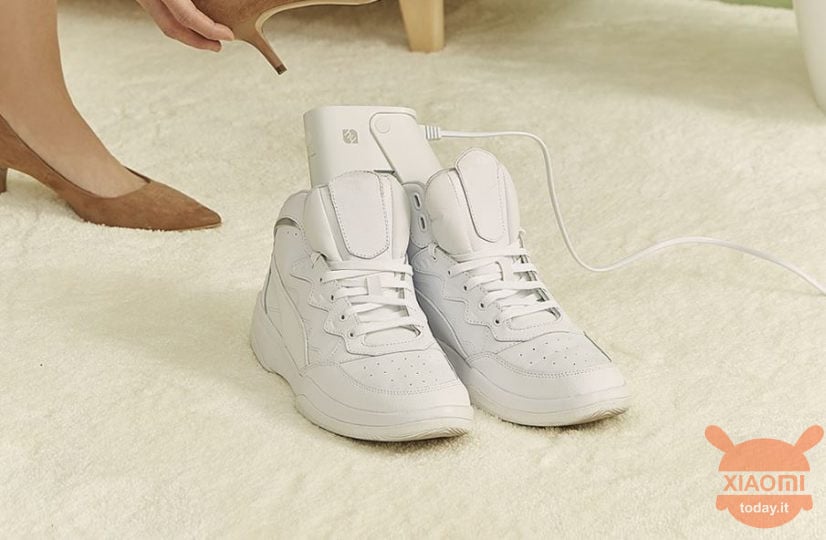 Your feet will thank you !!! On Xiaomi Youpin arrives HI, the new dryer and sterilizer for shoes
The HY shoe dryer and sterilizer is made of ABS plastic with a weight of 272 grams and dimensions equal to 90 x 42 x 170 mm, conforming as a sort of pliers that will be inserted inside the footwear, generating heat which, by means of a particular structure, will reach any point inside the shoe. There is also a safety system for temperature control, which allows you to maintain a constant heat at 55 degrees, for up to 30 minutes, ideal for a complete drying of the residual moisture inside the shoe after a healthy sweat. .
The compact dimensions also allow for easy transport inside bags and backpacks, therefore also ideal for use in the gym (when they reopen) The thermal system of the HY gadget contributes to the disinfection and therefore elimination of bacteria and fungi, but it is the particular integrated ozone generator that allows to eradicate all traces of harmful germs and bacteria responsible for bad smells.
Interesting right? Well it is even more so due to the price that in China is brought to a value of 149 yuan, or about 19 euros at the current exchange rate. We hope to see it soon also in stores that import into our market and given the nature of the product, we think that its appearance will not be late to arrive.
Are you interested in OFFERS? Follow our TELEGRAM Channel! Many discount codes, offers, some exclusive of the group, on phones, tablet gadgets and technology.