Are you interested in OFFERS? Be smart and subscribe to our Telegram channel! Lots of discount codes, offers, pricing errors on technology from Amazon and the best online stores.
Who among us, for the lifestyle, wrong posture, forced posture (maybe 8 hours of work in front of a PC), sports, etc. would not need a small cercival, lumbar or general muscle massage every day? Well, let's probably all. Today I point out a product that could solve this problem without spending hundreds of euros for the purchase! From the ecosystem Xiaomi, here is the massage gun Yunmai Pro Basic.
Yunmai pro basic massage gun
Banggood Express Shipping Included (No Customs)
This product will arrive with a double packaging, an external cardboard one that will contain the actual packaging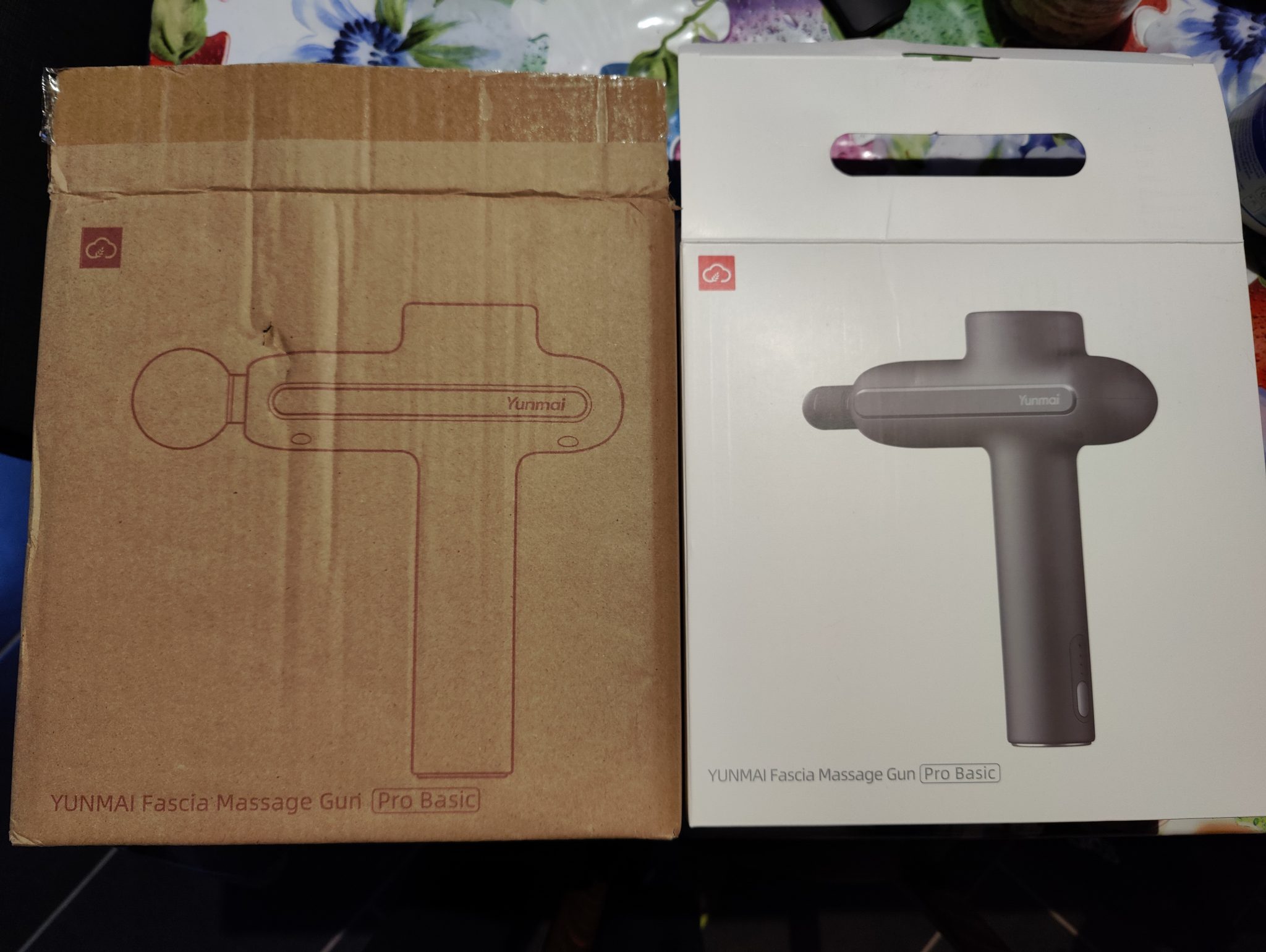 Bottle
Inside the box we will find a beautiful travel bag, really well done, which will contain:
The massage gun
Power supply with Italian socket
4 heads
Instruction book in English
12 small rubber spare parts (honestly I did not understand the use, I will update the review when I know more)
Our massage gun is built in an impeccable way, as soon as you take it in your hand immediately a feeling of strength and compactness. It weighs 950 Gr, so perfect for not having to exert pressure on the muscles (its own weight will give us a hand) and its dimensions are 183 x 230 x 71mm. The battery is 2600mAh and will guarantee us an autonomy of about 4 hours! Considering that the recommended timing of use is around 15-30 seconds for 3 sessions per muscle, we can safely charge it once a month and then we will forget the charger (which, as I remind you, can be safely used without adapters).
At the base of the handle we find the on / off / change massage intensity button, the massage intensity indicator and the one that will indicate the remaining charge. The latter will be white if the charge exceeds 20%, red when we are below 20% and flashing red below 5%. The intensity indicator is on a scale of 1-3, intensity that can be changed by pressing the power button, which instead, holding it down for 2 seconds will turn the gun on and off.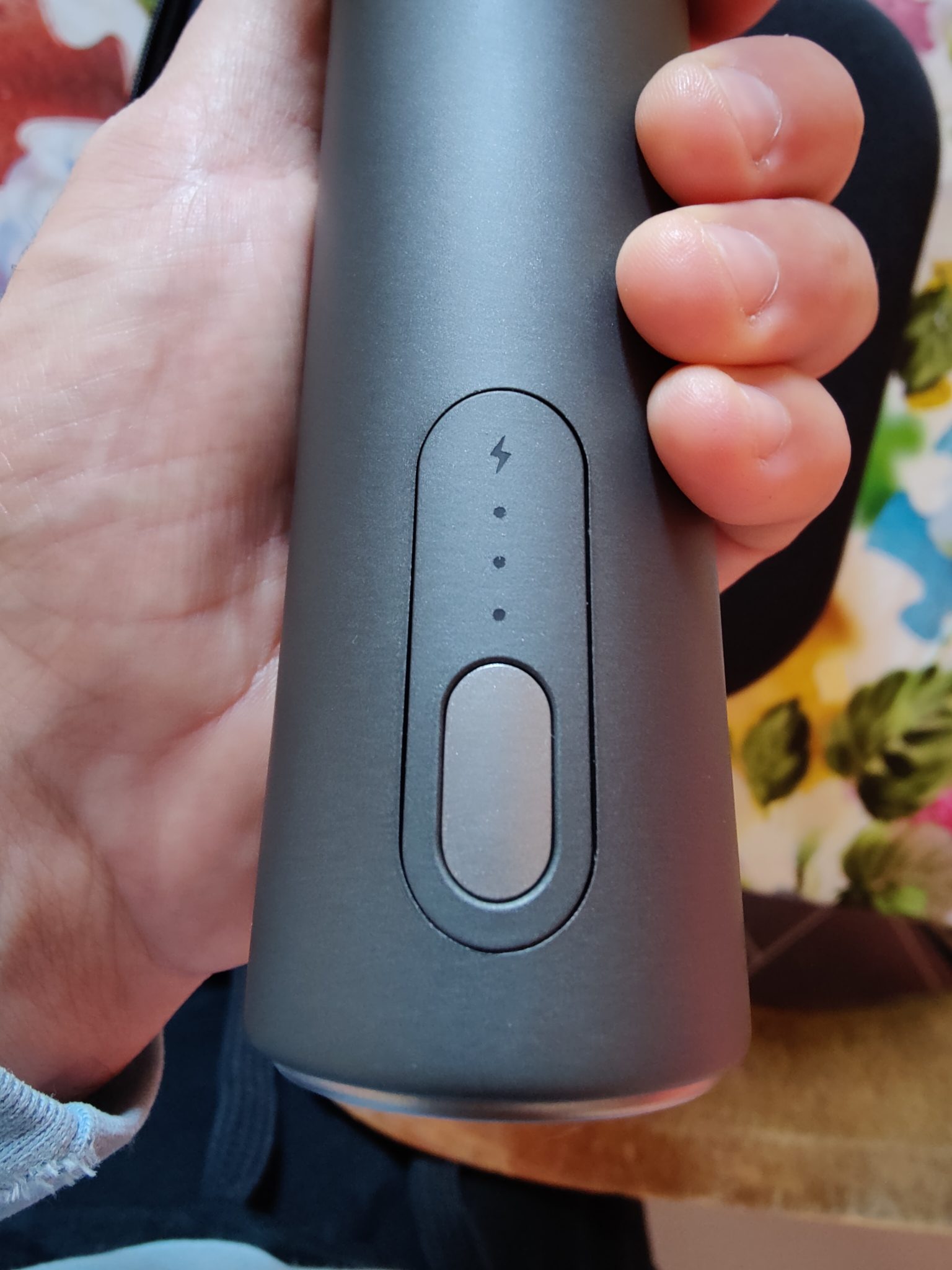 Under the handle we find the connector for the power supply. A full charge will take approximately 3 hours, even if the user manual states 4.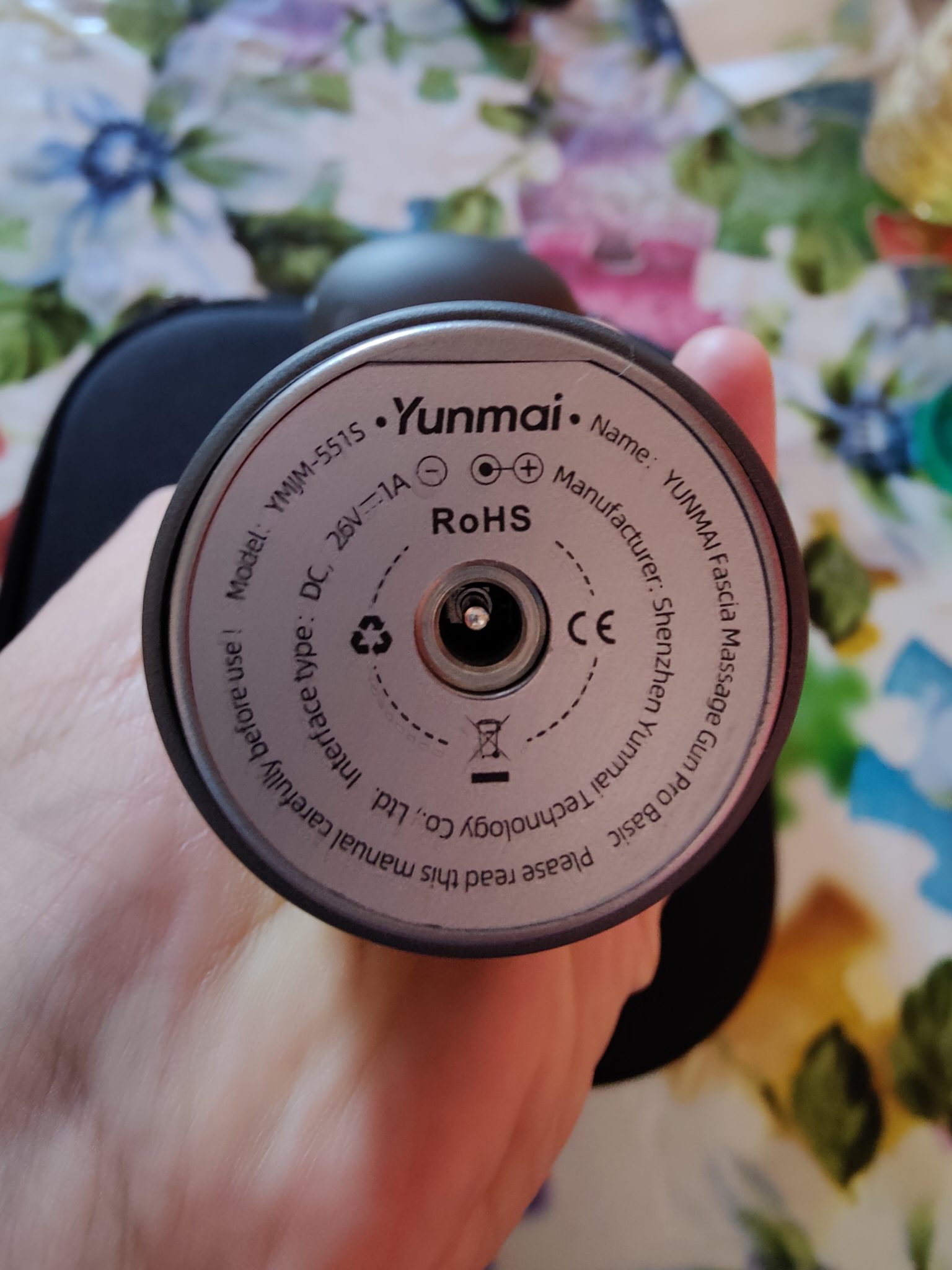 But let's get to the use of our massager Yunmai Pro Basic, although we remind you that for any doubt or clarification about your state of health it is always necessary to ask your doctor!
The massage of this gun is strongly indicated for contractures, relax and eliminate lactic acid after a workout or prepare the muscle for a training session.
In my case I can tell you that I found its post-race use really useful. Used on quadriceps, quadriceps hamstrings and calves it gives me an almost immediate recovery and makes me disappear the classic post-exercise pain. Also suffering from neck pain, I can assert that it also helps in relaxing the trapezius muscles which are often in tension when you suffer from neck pain. Always remembering that the writer is not a doctor, I can absolutely advise him in these situations; among other things, it is also very convenient that we can reach almost all the muscles of the body independently (naturally excluding the back).
I also heard the opinion of my trusted physiotherapist who said he was pleasantly surprised by the effectiveness of our massager, recalling blood flow in the treated areas is absolutely useful in the case of muscle contractures of all kinds but in the same way strongly discourages its use. in the case of muscle tears or where there may be skin tears.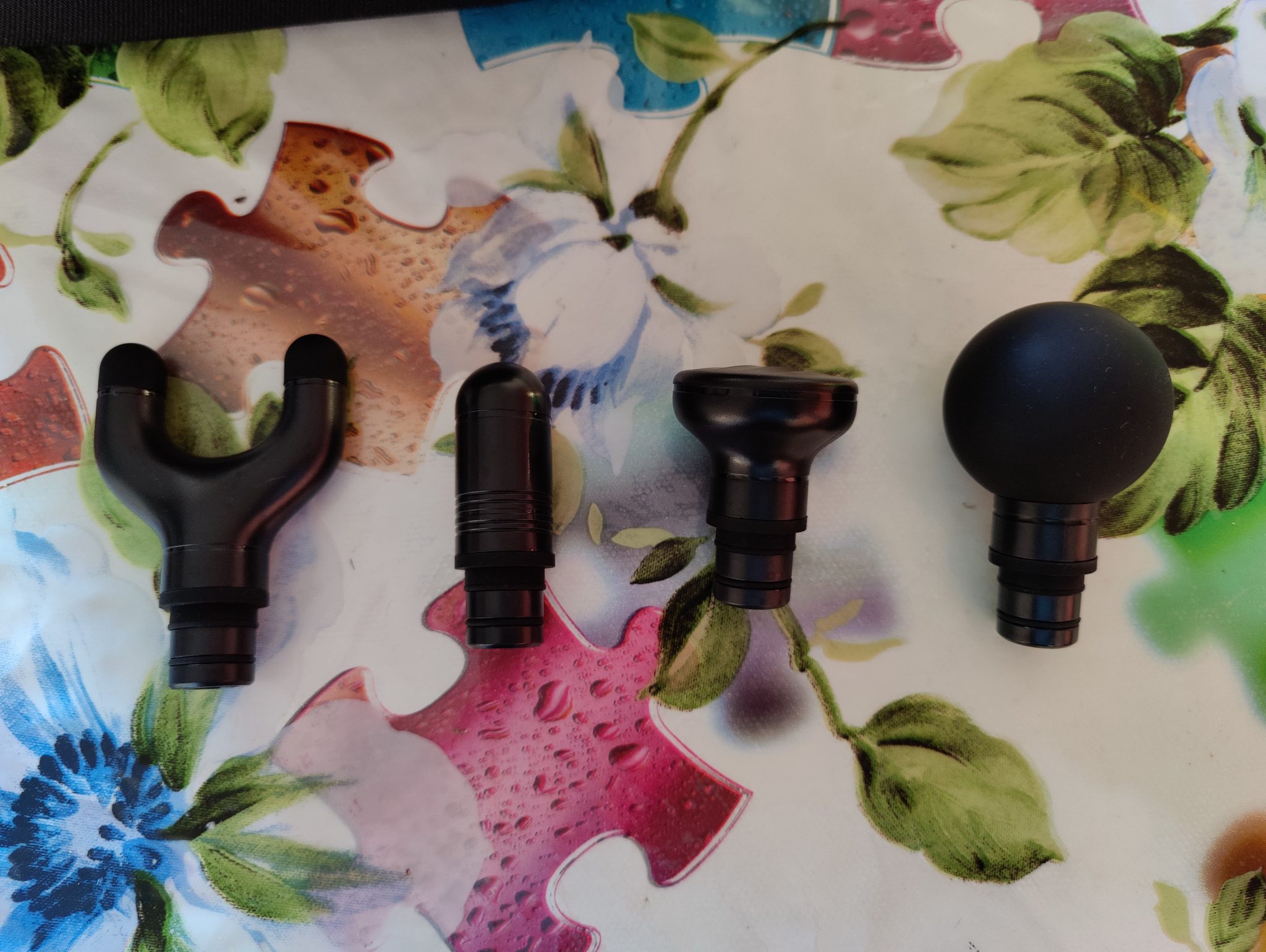 The indication for the heads is as follows:
Ball head: to be used for the largest muscle groups (pectoral, back, quadriceps)
U-shaped head: to be used for the neck, spine fascia and achilles tendons
Flat head: to be used only for muscle relaxation
Cylinder head: to be used to work on tissues affected by contractures
The instruction booklet also contains a detailed use plan for each muscle band and even if in English it is easy to understand. Here she is:
As you can see the use must be sipped and you must not exaggerate with the timing of use also because in poco time you will get the required benefit. This is another important plus, you will not have to waste an hour every time and in a chaotic life like the one we face every day it is a fundamental advantage.
Products of this type are on average over € 200, but thanks to Xiaomi and Banggood (whom we thank as always for sending the sample) you can take it home at an incredible price with FREE priority shipping (no customs)!
Below you will find the link to the purchase with the relative discount code! And you will see that it will be one of the best purchases you have ever made for your health!
Yunmai Pro Basic a 86.54€
💰 Coupon: BGYunmaiXT
📌 Buy https://xiaomi.today/3DxgC9l
Banggood Express Shipping Included (No Customs)