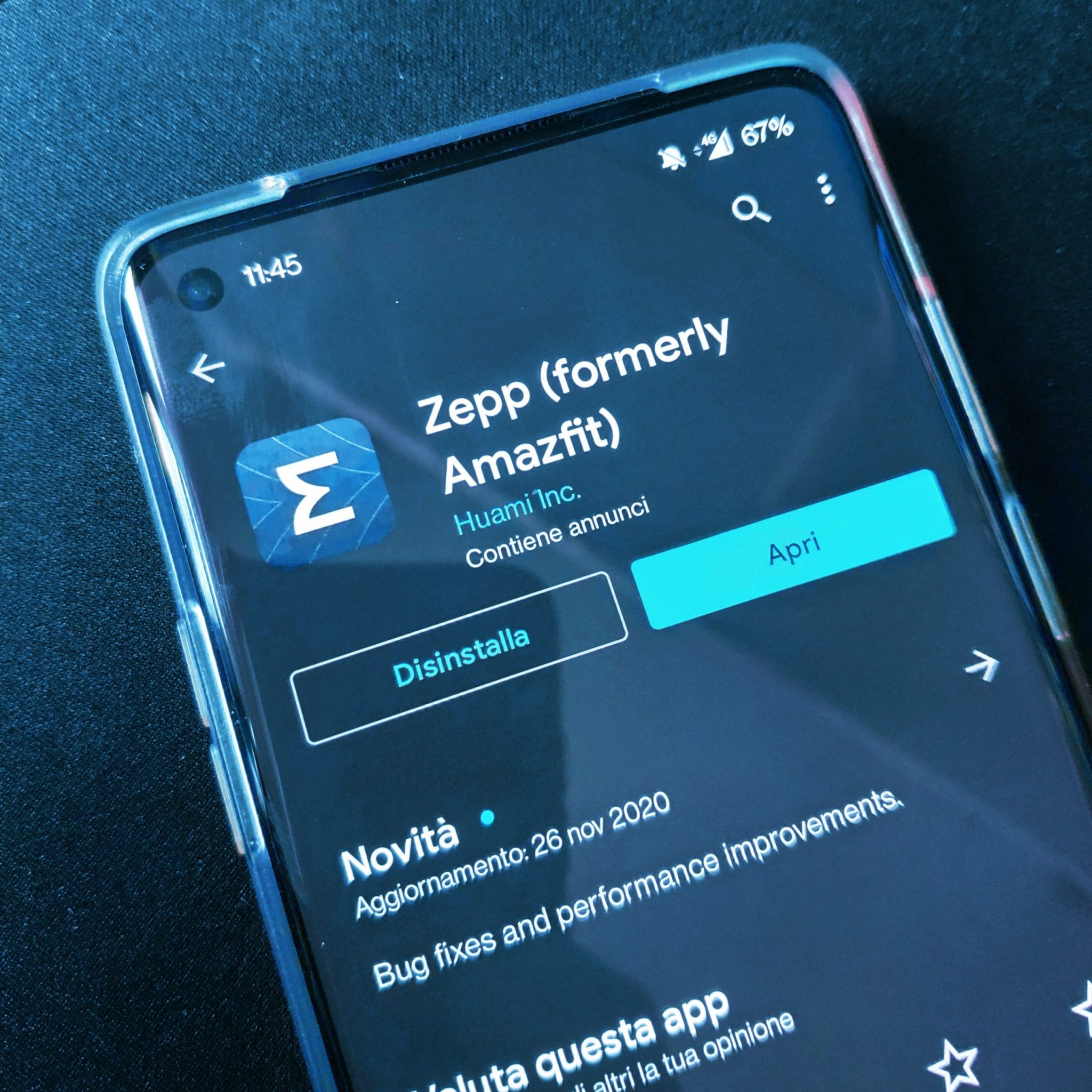 Just a few months ago Amazfit, or better Huami, made a strange decision: to change the name and appearance of the smartwatch companion app. Many of us use We Fit also for a matter of convenience: in fact it is leaner and simpler to use than the old Amazfit which is now called Zepp. But if until now we have only been able to use Huami and Xiaomi smartwatches and smartbands with this app, in the future we will also be able to do it with Fitbit wearables. Let's go see the details of the news.
UPDATE AT THE END OF THE ARTICLE - 30/11/2020
The Fitbit smartwatches and smartbands can also be used with the Zepp companion app, now ex Amazfit
As discovered in the lines of code inside theZepp application, now ex Amazfit, in the future also smartwatches and smart bands Fitbit (both old and new) will be supported. To discover this novelty were the Spanish colleagues of AndroidTR, all of whom have also got their hands on list of devices that we will be able to see supported in the not too distant future. Before seeing what they are, let's look at the lines of code application.

As you can see from the screenshot, the money compatible devices (at the moment theoretically) are the oldest:
Fitbit Ionic;
Fitbit Versa;
Fitbit Versa 2;
Fitbit Versa Lite;
Recall that last year Fitbit was completely taken over by Google and since then two new devices have been launched: Fitbit Versa 3 and Fitbit Sense. Despite what we might expect, these two do not appear on the list. This could mean two things: one, certainly true, which would confirm the interest and a sort of "Union" between Xiaomi, Huami and Fitbit; the other would confirm that it is an embryonic idea for which are old devices have been tested. At the moment it is still early to make predictions. Small parenthesis: by "union" we do not mean a merger between companies: neither Google nor Huami need it.
UPDATE - 30/11/2020
After confirming that the companion application will support Fitbit devices, here are the first images as further confirmation. The colleagues of AndroidTR managed to steal some more information: in particular this is what the application interface should look like.
Via | AndroidTR
Are you interested in OFFERS? Follow our TELEGRAM Channel! Many discount codes, offers, some exclusive of the group, on phones, tablet gadgets and technology.