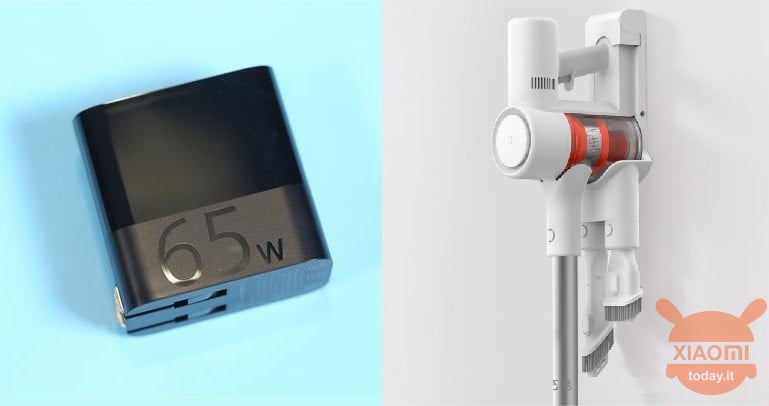 Are you abstinence from Xiaomi gadgets? Well, we'll do it with these two new products presented today by our favorite brand on the official Chinese website. We are talking about a battery charger of the ZMI brand which is part of the Xiaomi ecosystem and of the new Mijia Wireless Vacuum Cleaner 1C vacuum cleaner; let's go and discover them together!
Xiaomi Gadgets: ZMI 65W and Mijia Wireless Vacuum Cleaner 1C now on sale
Let's start with the charger with a maximum power of 65W thanks to which we will be able to recharge laptops, MacBooks and many other products equipped with USB Type-C ports. Although the loader can reach a high power, the dimensions remain compact, to be precise we have 50mm x 50mm x 28mm, while the weight settles on the 95 grams. So in practice, the charger is about 50% more compact than the original Apple from 61 Watt.
The ZMI USB-C Power Adapter 65W supports the Apple 2.4A standard and the DP, QC 2.0, QC 3.0, AFC, FCP protocols among others. That PD is obviously the most common one and covers different voltage and amperage values ​​like 5V / 3A, 9V / 3A, 12V / 3A, 15V / 3A and finally 20V / 3.25A (65W).
The ZMI charger has a Japanese chip to automatically identify the supported power and prevent damage to the battery.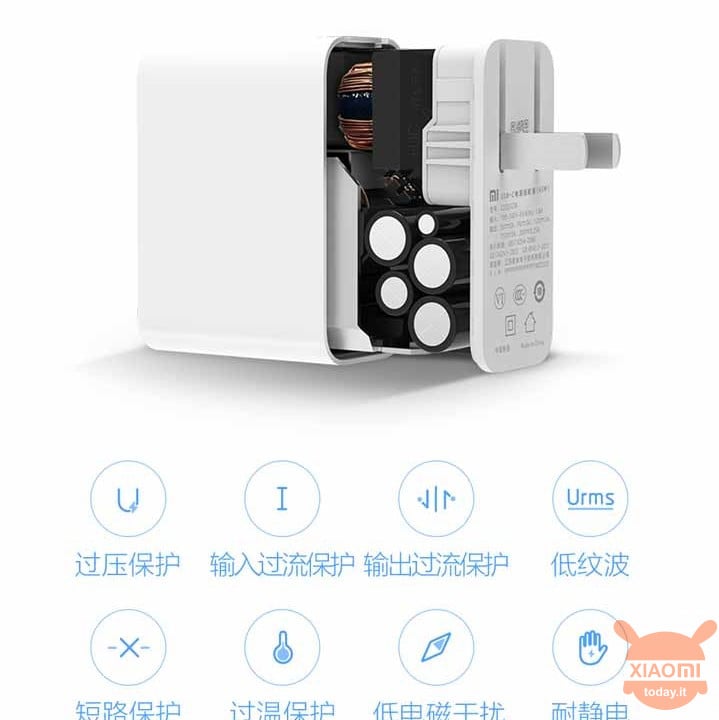 Finally, in addition to the charger, the kit includes a USB Type-C to USB Type-C cable with integrated E-Marker chip which supports up to 5A current to recharge any device at the maximum speed allowed. The cable has a length of 1,5 meters.
The ZMI USB-C Power Adapter 65W is now on sale in China at the 149 Yuan figure, on the 19 euros at current exchange rates.
Xiaomi Mijia Wireless Vacuum Cleaner 1C
Let's move on to the Xiaomi wireless vacuum cleaner, the Mijia Wireless Vacuum Cleaner 1C. The new device is actually a slightly improved version of the already excellent Wireless Vacuum Cleaner presented in April this year.
The Mijia 1C vacuum cleaner is equipped with a high speed brushless motor from 10W rpm with a suction power up to 120AW. In other words, we have 20KPa suction power to suck up dirt from any type of surface.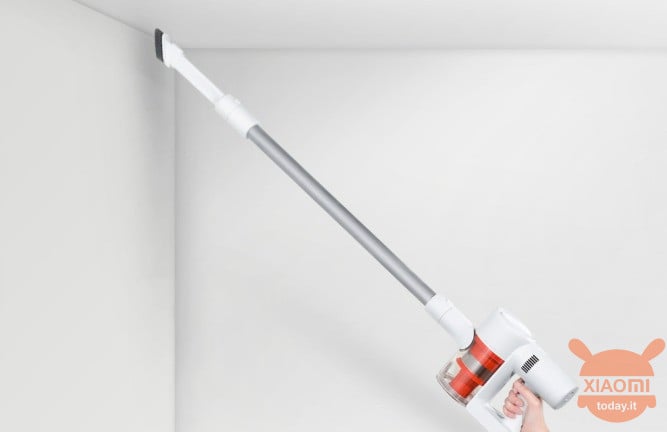 The main unit of the vacuum cleaner, which includes the motor and the battery, has been positioned just behind the handle, this allows us to handle the vacuum cleaner much more easily. Xiaomi even states that we can comfortably clean the highest areas of the house without even getting too tired up to a maximum of 60 minutes.
The Mijia Wireless Vacuum Cleaner 1C also has a high-efficiency "multi-cone" filtering system that is able to effectively remove large particles in the lower part of the cup, to obtain the separation of the dust and prevent clogging at the air passage. This special design also allows you to reach a higher and much more constant suction power. As for the filtering itself, instead, we have an 5 step filtration process able to accurately intercept small particles up to a minimum of 0,3 um and a purification efficiency up to 99,97%.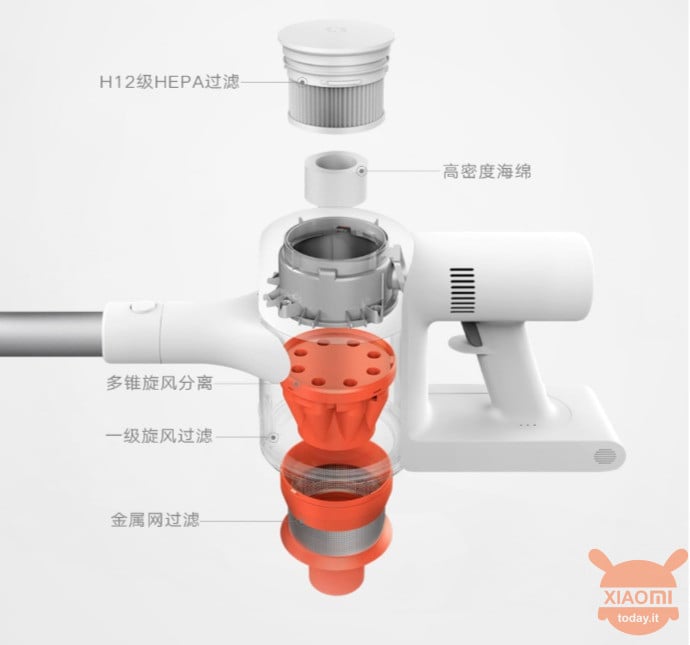 The Mijia vacuum cleaner comes with four accessories that include a soft velvet brush with integrated motor, a brush to remove dust from electronic devices, a nozzle for precise cleaning around the corners and in the tightest spaces and a multi-purpose brush to pass with ease between different surfaces.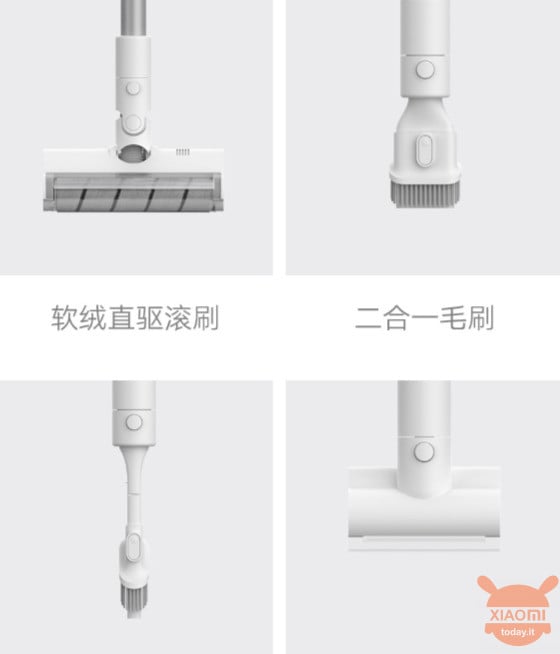 Finally, we have a wall-mounted charging station to recharge the vacuum cleaner or simply place it and the other accessories. Charging times are around 3,5 hours.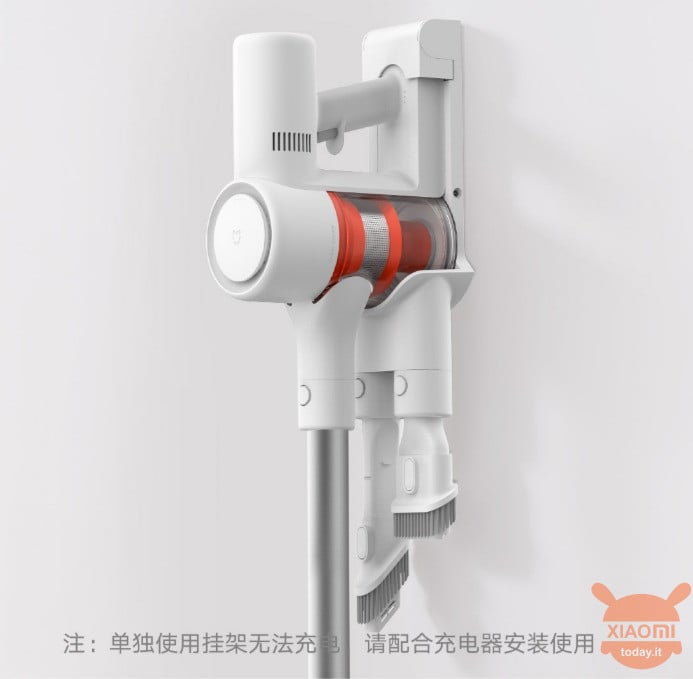 The Mijia Wireless Vacuum Cleaner 1C is now on sale in China at 999 Yuan, around 130 at current exchange rates. We remind you that these are prices dedicated to the Chinese market that will see price increases once they are sold by third-party stores.

JIMMY JV53 425W Handheld Cordless Vacuum Cleaner from EU warehouse
EU FREE EU Priority Mail 2 / 5gg FREE (NO customs) ✈
Ask us about international distributors
Are you interested in OFFERS? Follow our TELEGRAM Channel! Many discount codes, offers, some exclusive of the group, on phones, tablet gadgets and technology.