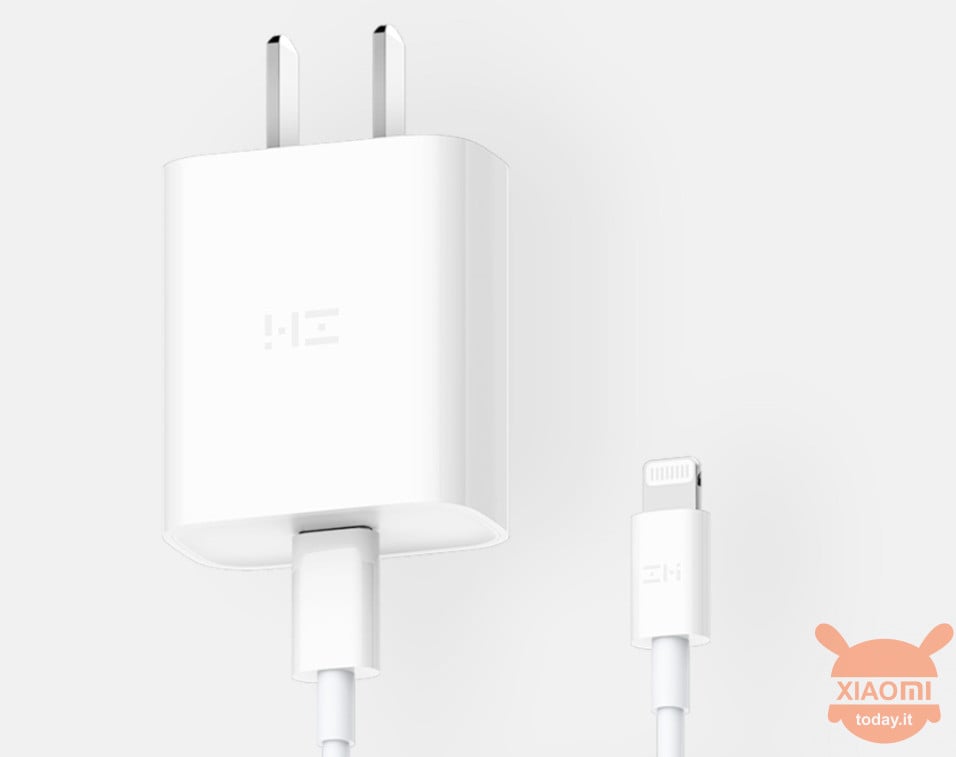 Believe it or not, there are still people who prefer an iPhone to an Xiaomi smartphone, but our favorite Chinese giant is quite understanding and instead of attacking Apple for the production of smartphones and accessories at uncompetitive prices, it has decided to help the holders of the iPhone by creating some compatible accessories that cost less than half compared to the original ones (Apple).
Irony aside, Xiaomi, through the sub-brand ZMI, has just presented a new USB Type-C to Lightning cable with all the necessary certifications for correct operation on any iPhone currently on the market (MFi certification). In addition, ZMI has always sold a USB Type-C type battery charger with a power of 18W that can therefore be used in tandem with the previously mentioned cable.
ZMI USB Type-C Fast Charger and Lightning cable for iPhone presented at 89 Yuan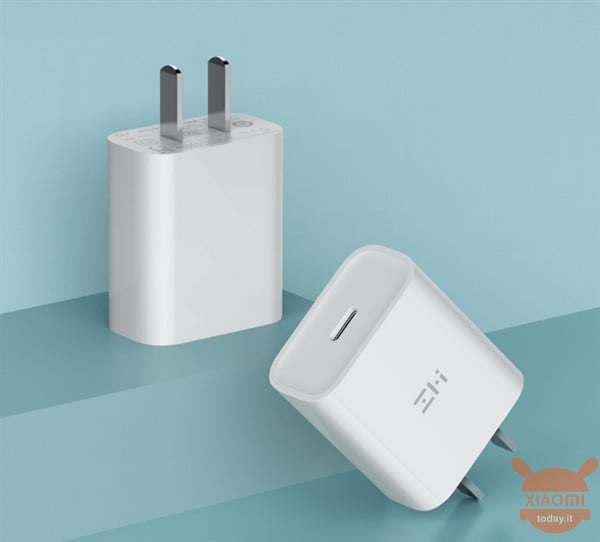 The ZMI USB Type-C Fast Charger (this is the official name) is compatible with the PD3.0 Fast Charge protocol, which is supported by smartphones such as the Xiaomi Mi 9, Xiaomi Mi 8, Huawei Mate 20 and iPhone XS / XS Max / XR.
While regarding the ZMI USB Type-C to Lightning cable, it supports a current flow to 3A, for a maximum power of 18W, this allows to recharge a device like the iPhone XS from 0 to 50 percent in only 30 minutes .
The ZMI USB Type-C to Lightning cable uses the original Apple connector to 8-pin C94, anti-oxidant and anti-rust. Inside we find instead of high quality cables that increase the area of ​​diffusion of the current and reduce its resistance, all of course for a higher transmission speed. Instead with regards to the external part, the cable is covered by three different layers of plastic to increase its durability. ZMI states that it can be folded up to 10 thousand times without repercussions.
The complete list of compatible Apple devices includes: 8 iPhone, 8 Plus iPhone, iPhone X, iPhone XS, iPhone XR, iPhone XS Max, iPad Pro (10.5), iPad Pro (12.9).
The ZMI USB Type-C Fast Charger is now on sale for the paltry amount of 39 Yuan (about 5 €), when the original Apple charger costs 35 of euros. While the ZMI cable from USB Type-C to Lightning costs 59 Yuan (7,70 €), with the original Apple that is sold to 39 euro on the official website.
As if that were not enough, ZMI decided to sell both the 18W battery charger and the USB Type-C to Lightning cable in pairs to only 89 Yuan (11,60 €), for a further 9 Yuan savings on the final price.
-47%

Sale
🇨🇳 Priority Line Delivery included (10 / 15gg, No customs) ✈
Are you interested in OFFERS? Follow our TELEGRAM Channel! Many discount codes, offers, some exclusive of the group, on phones, tablet gadgets and technology.