The OpenAI chatGPT chatbot service has now become essential. The US company led by Sam Altman understood this and has in fact released an exclusive chatbot for enterprises called Enterprise. However, being a service that runs on servers and being a product that only works online, it is not without its problems. Indeed, today ChatGPT has been down for at least an hour. Let's see what happens.
UPDATE 17.30 PM – THE SERVICE HAS BEEN RESTORED
UPDATE 31 AUGUST 2023 – THE SERVICE IS DOWN AGAIN (MORE INFO AT THE END OF THE ARTICLE)
UPDATE 31 AUGUST 2023 18.00 PM – ISERVICE HAS BEEN RESTORED
UPDATE 13 SEPTEMBER 2023 16.00 PM – THE SERVICE IS DOWN AGAIN (MORE INFO AT THE END OF THE ARTICLE)
ChatGPT down in Italy and around the world on August 29, 2023: what happens
For the moment OpenAI has not released any notes on the matter but ChatGPT is down both in Italy and in the rest of the world. Not only to prove it official status on the company website (photo immediately below) but also user reports on various social networks and online platforms such as Reddit and Facebook. Specifically, at the time of writing, the problem persists and users are still unable to access the service. Trying, the error it gives us is that according to which we were blocked. In reality it is not a block but one failure authorization.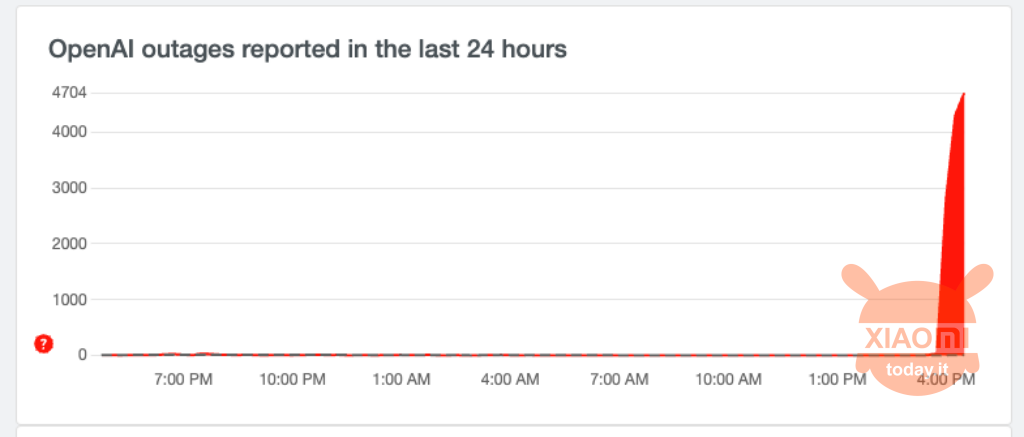 What to do?
The answer is only one: nothing. Although the OpenAI site tells us that we have been blocked, don't worry, that's not the case. The developers and the technical service are definitely fixing these hours. Considering that il failure is present and reported from 16.00 today, we don't think it will take long to get the chatbot back on its feet.
It is useless to try to access and see if the payment of the Plus account has somehow gone wrong: it is not a payment problem but just the ChatGPT chatbot. To date, the service has never gone down for so long. In any case we take the opportunity to reflect on how much we have become "addicted" to a similar service. It is good to use these tools as tools to help us in everyday work but it's also good to be aware that we can do the same thing, in more time, without them.
UPDATE 31 AUGUST 2023
According to the official status of the OpenAI service, ChatGPT is down again today 31 August 2023 after being fixed yesterday. No more details are available at the moment.

UPDATE 31 AUGUST 2023 AT 18.00 PM
According to the official website (and we confirm it to be true) ChatGPT is now working normally.
UPDATE SEPTEMBER 13
Even today the service is down according to reports. The damage has been isolated according to the official status and the team is working on it.