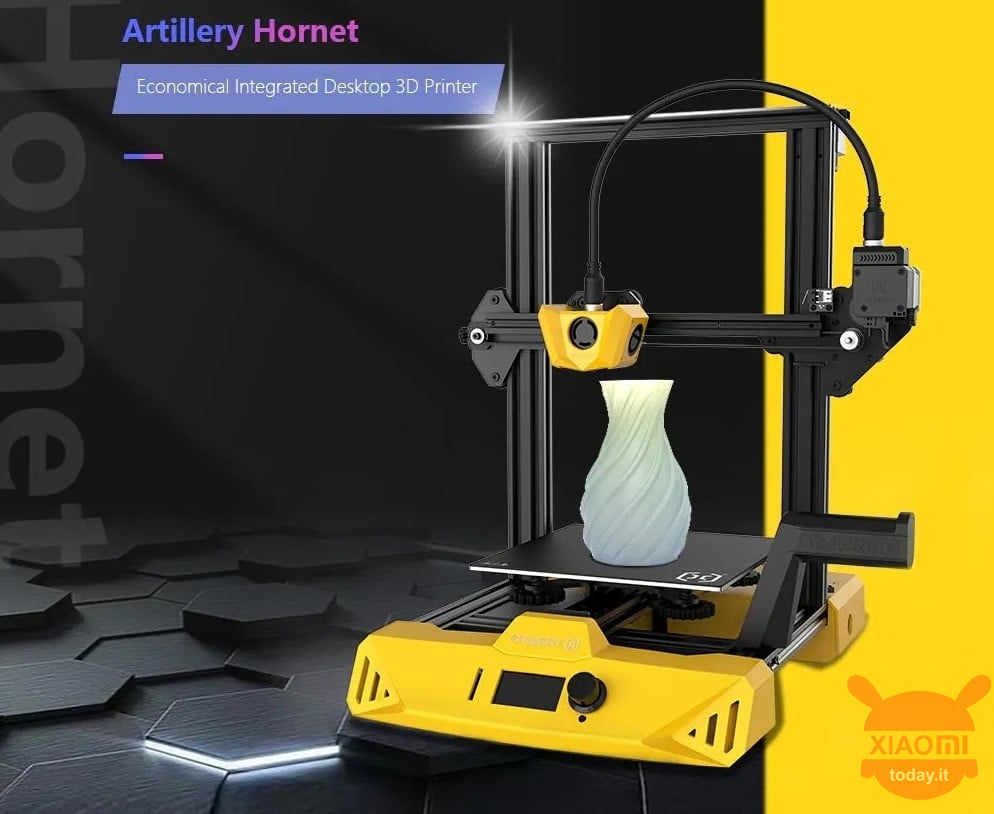 3D printers in recent years have become more and more mainstream and less expensive, but never really cheap. Well, today is the day when 3D printers get really cheap. The store of Heck has in fact just kicked off a really interesting promotion: the Artillery Hornet 3D printer at the price of only 128€ instead of € 182 if you use the discount code HK Hornet. Click here to go to the offer (product with free shipping from Europe).
The Artillery Hornet 3D printer is a must buy at this price (with coupon)
If instead of going to the product page, you decided to stay here, let's quickly recap the characteristics of this ultra-cheap and therefore excellent 3d printer for everyone, starting from beginners.
In this regard, thanks to its precise print quality and its easy handling, the Artillery Hornet 3D is suitable for all 3D printing enthusiasts. While thanks to its mini display, its use is simple even for beginners.
The Artillery Hornet 3D printer has a design inspired by high-end sports cars, so a design that appears classic and modern at the same time. Together with a stable frame it ensures longevity and fits the modern design and a protected power supply to extend its life.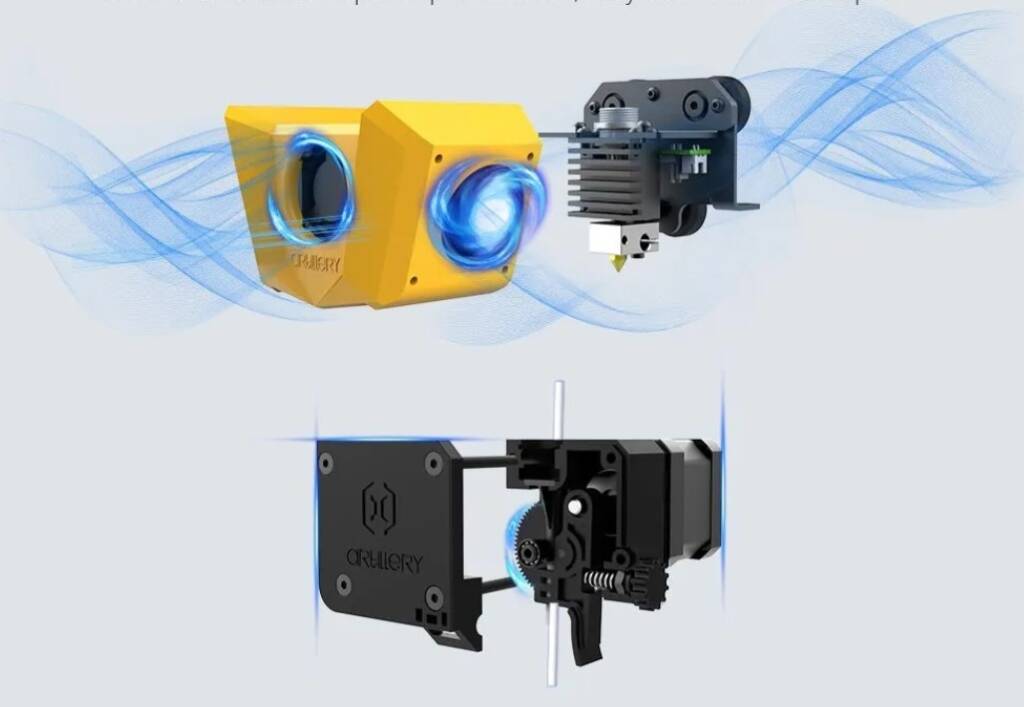 The 3D printer then adopts a new Titan extruder which ensures stronger extrusion and stable filament feed. The modular hot end has solid copper nozzles for quick melting and heating and is easy to maintain and repair.
Furthermore, we find a power supply, signal and filament power supply which are all in one. This makes the printer ultralight, cleaner and more durable.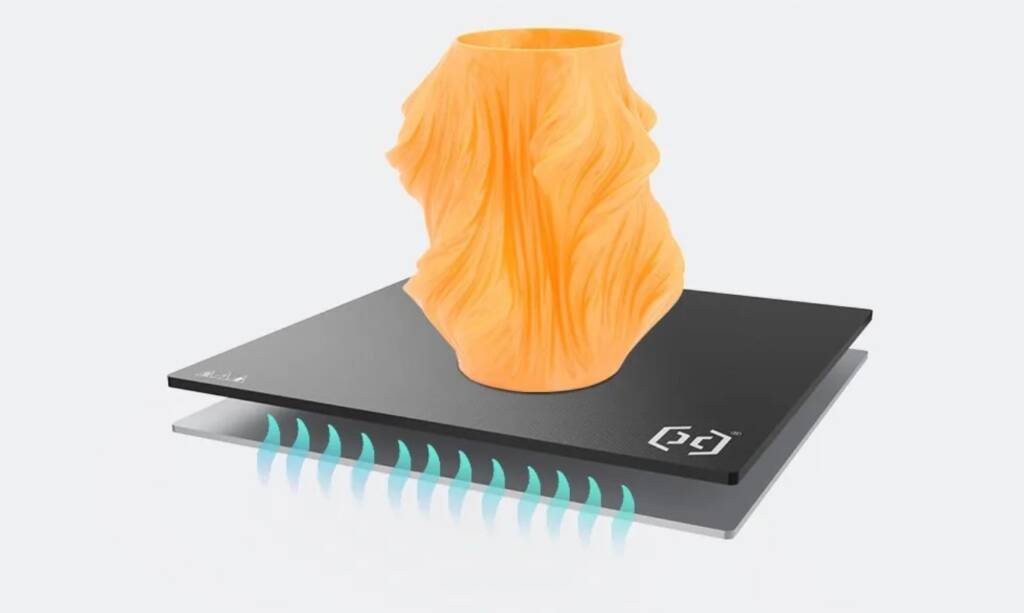 We also have a coated tempered glass platform brings greater thermal energy efficiency. The tempered glass platform forms the basis for excellent print quality. No glue is required for the print to adhere to the build plate and thus the printed model can be easily removed.
Finally, the printer has a print volume of 220mm x 220mm x 250mm.