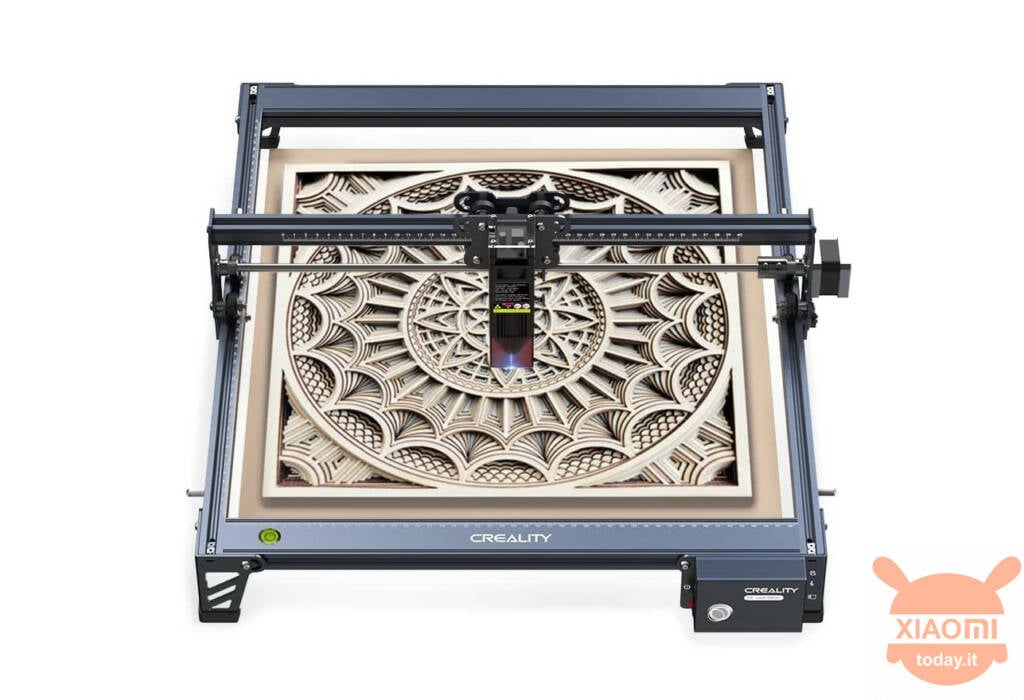 If producing custom objects with a laser engraver is something that has always teased you, today is the right time to make this wish come true. The new Creality CR Falcon Laser 10W is in fact now for sale on The Amazon with the code "OPF9774B" (70 € discount); click here for the purchase. Alternatively, you can buy it on the Official site by Creality a €489 using the "Falconxiaomi" coupon (€ 30 discount). Click here to go to the offer.
Creality CR Falcon Laser 10W, the record-breaking laser engraver, is on offer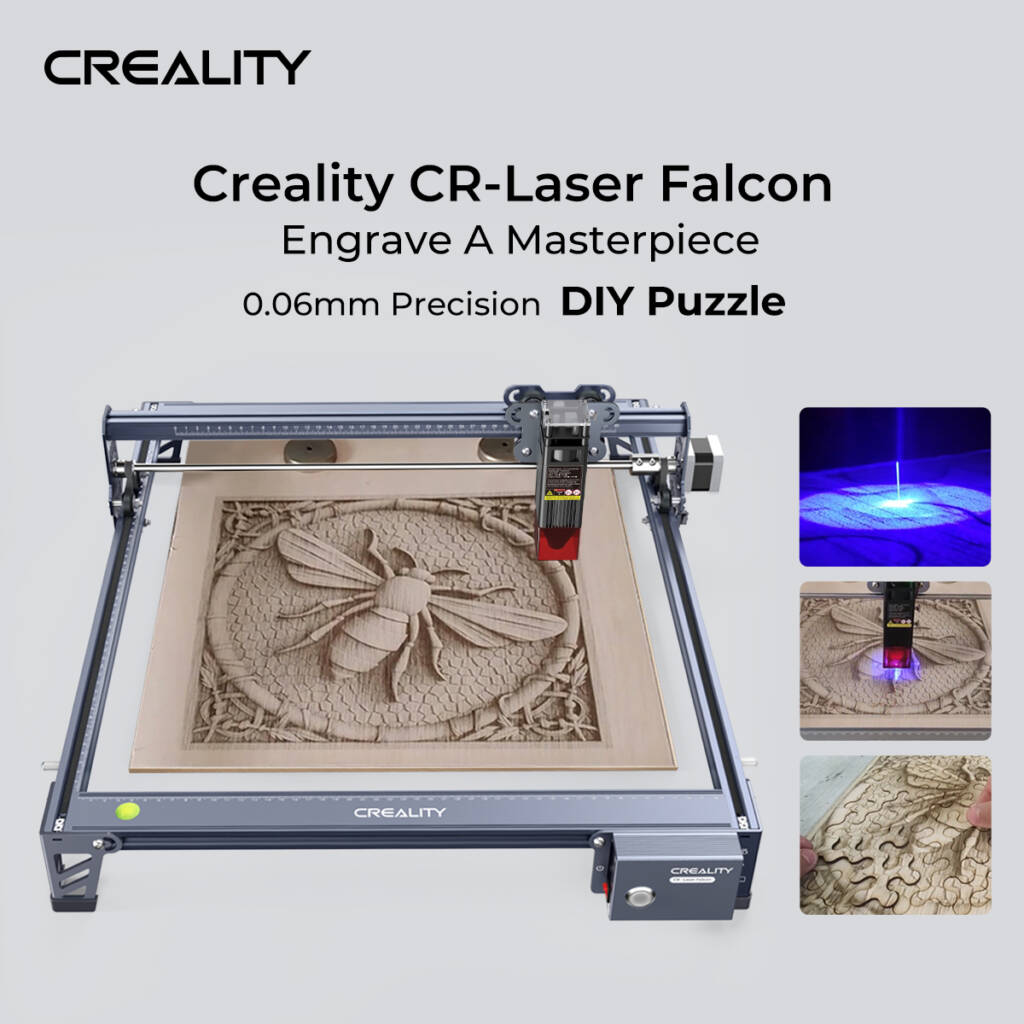 We note that during the early bird sales period, the Creality CR Falcon Laser 10W sold like hot cakes with 300 sales in the 4 minutes and the first user feedback was enthusiastic. So it seems that it is already a very popular product in its category.
In the video below we can also see the engraver at work:
Here we find instead the works already carried out by the first to buy the engraver.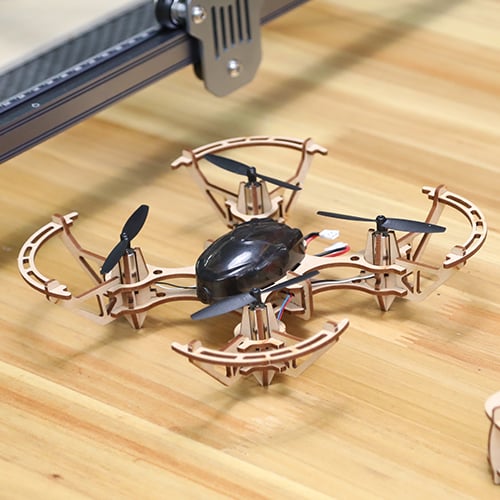 As for the product specifications, the Creality CR Falcon Laser 10W comes with a new spot compression technology, which includes an improved LD + FAC + C-Lens technology for a spot compressed to 0,06mm and makes it possible to cut more deep with a smoother and cleaner surface. In practice, it can easily cut a 12mm wooden board with one pass.

The CR Falcon Laser 10W then has an integrated 32-bit motherboard with integrated aluminum alloy design and dual stepper motors that guarantee stability in high-speed movements. There are 4 durable V-shaped motion wheels equipped with stable V-groove slide rail and a high-tension synchronous belt, whose algorithm to drive the steppers in x and y comes up precisely, synchronously and quietly.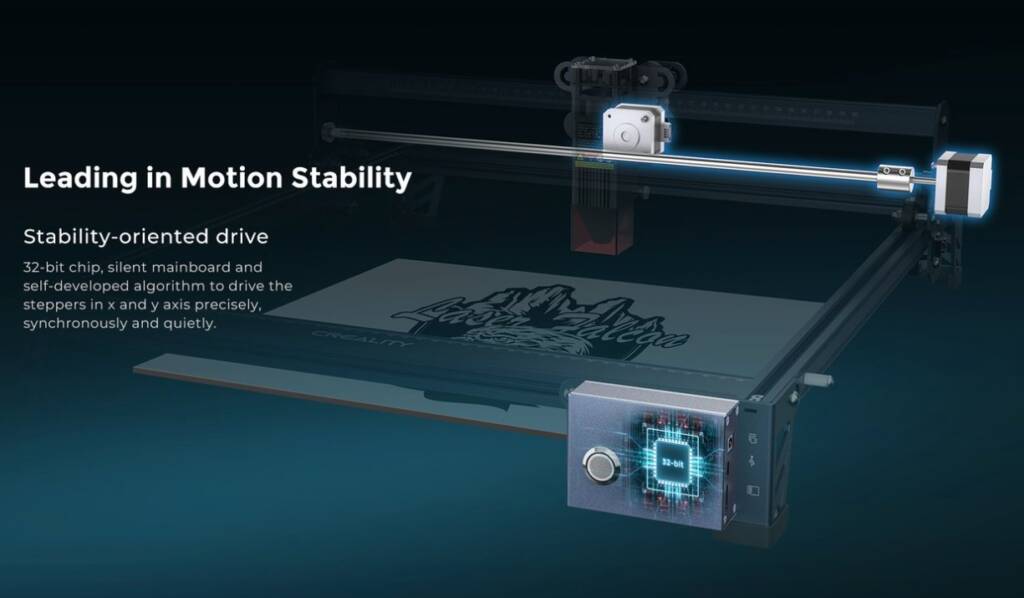 Creality CR-Laser Falcon 10W laser engraver is compatible with GRBL lightBurn laser software which supports Linux / Mac OS / Windows (Win XP / Win 7/8/10/11), the engraving file format supports SVG / PNG / DX / TIF / BMP / PDF.
The product has a single button to preview, start, pause or stop printing and a built-in LED indicator that will clearly report the status.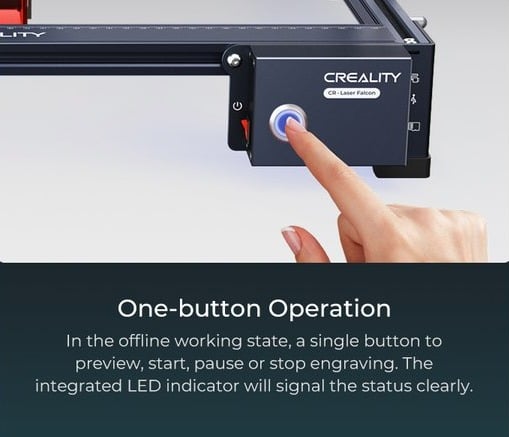 Finally, there is no lack of safety protections thanks to a gyroscope that ensures that the machine will stop working in the event of accidental tilt, overturn or fall. There is also a buzzer and a visual indicator to alert us.