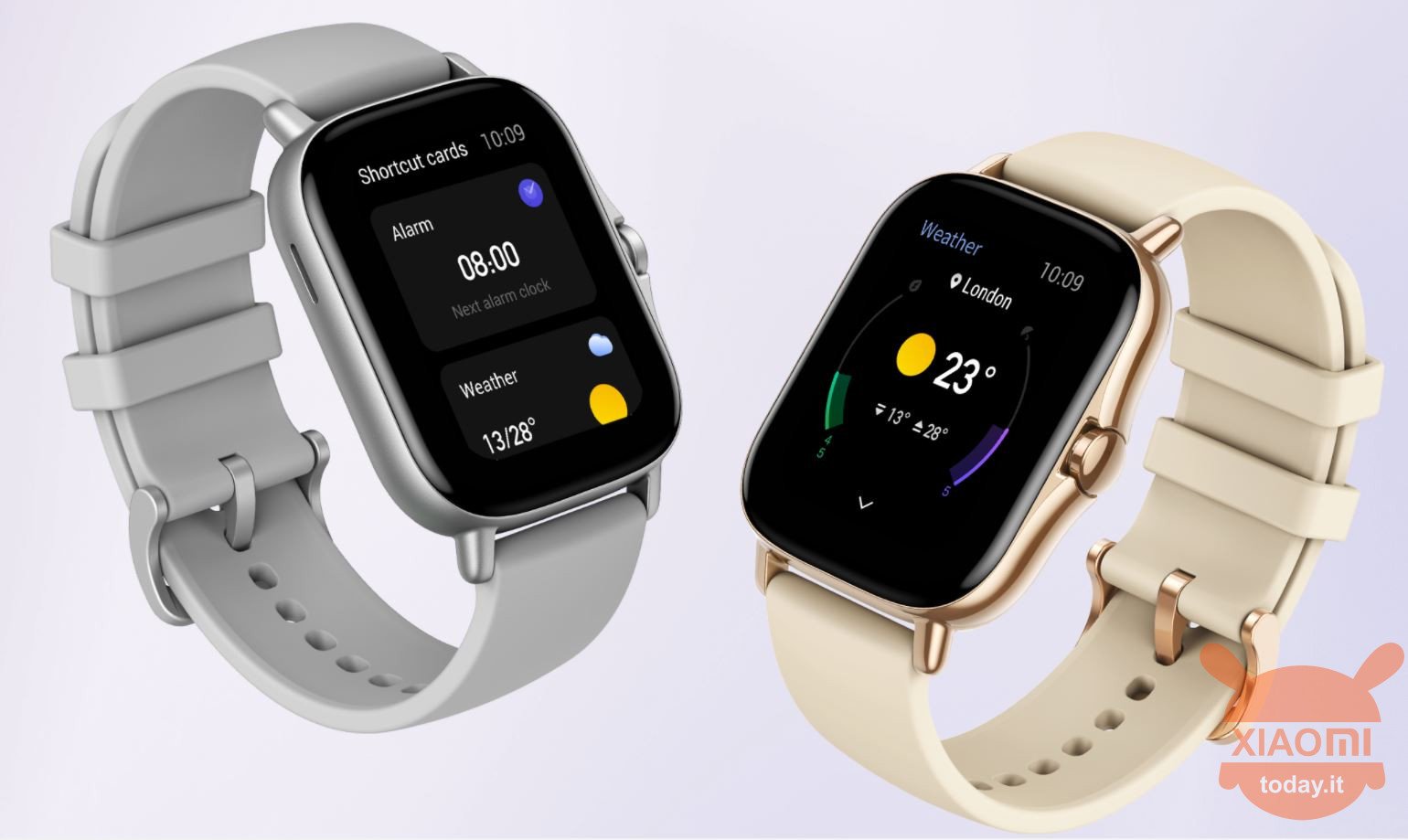 After the great success of the first version, today we talk about the beautiful smartwatch Xiaomi Amazfit GTS 2
Amazfit GTS 2 Smartwatch Fitness Smart Watch with Bluetooth and 3GB Music Memory, 5 ...
20 used by 70,16 €
Amazfit GTS 2e Smartwatch 1,65 "AMOLED Smart Watch, 90 Training Modes, 5 ATM ...
5 used by 87,86 €
Amazfit GTS 2 Mini Smartwatch 1,55 "AMOLED Smart Watch, 5 ATM Waterproof, 70+ Mode ...
Price updated on: 7 December 2022 11:17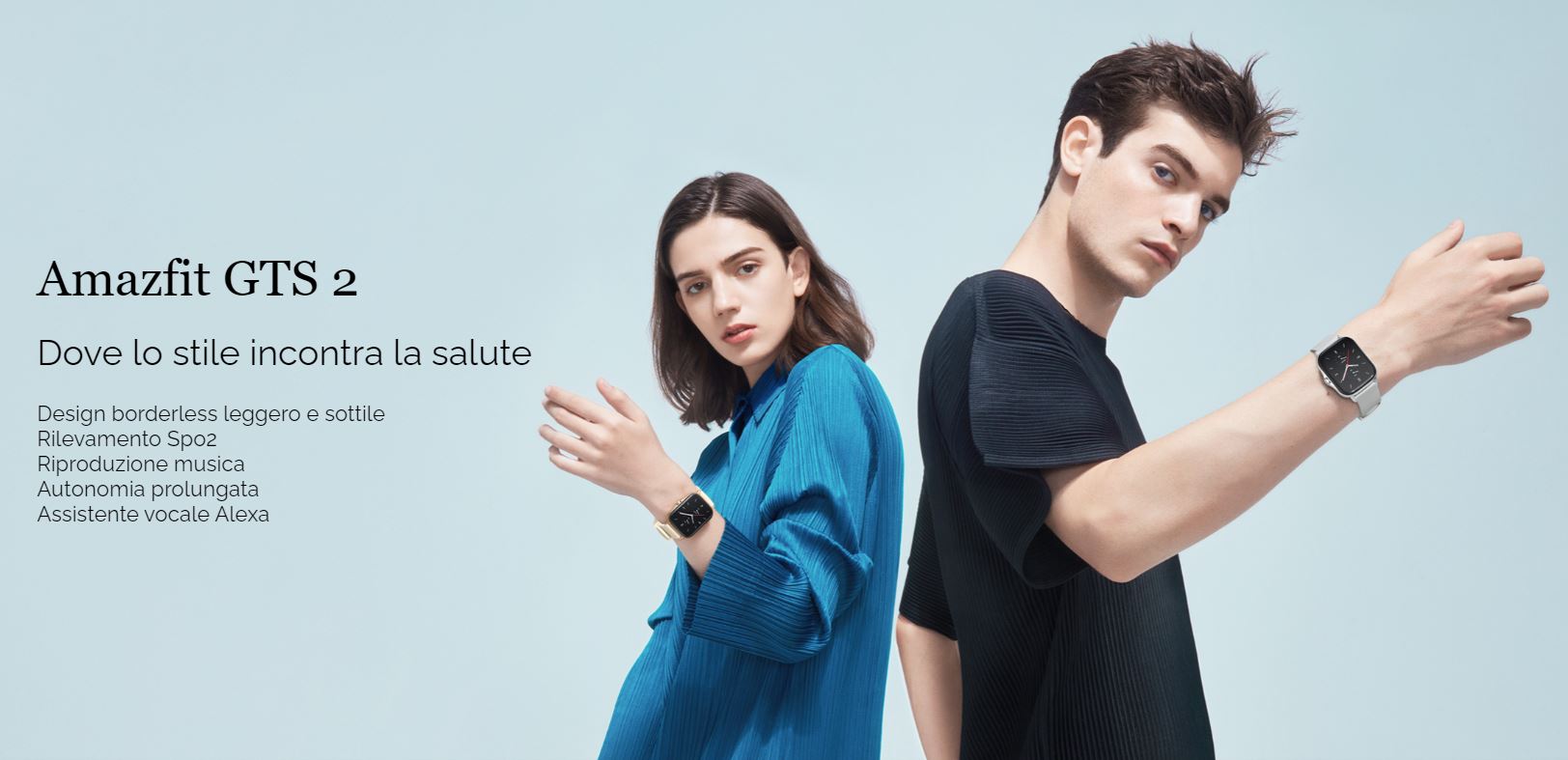 ⭐️AMAZON
⌚️Huami Amazfit GTS 2
💰 Price: 108 €
📌 Buy https://xiaomi.today/2QYuUwY
⌚️Huami Amazfit GTS 2E
💰 Price: 80 €
📌 Buy https://xiaomi.today/3vEM3L3
⌚️Huami Amazfit GTS 2 Mini
💰 Price: 72 €
📌 Buy https://amzn.to/3Qi5xiU
Amazfit GTS 2 adopts a retina-level AMOLED display with a pixel density of 341 ppi. The images are always clear and bright, the black is absolute, the brightness exceptional: simply the best you can find on the market. Thanks to the new always-on mode, you can always see the time and at the same time keep the style of the dial you have chosen.
The design of the GTS 2, squared but softened by continuous and uninterrupted curves, fits perfectly with the borderless philosophy of its display and 3D glass. The use of aluminum ensures resistance of the shell, while a diamond-like carbon treatment makes the dial scratch-proof.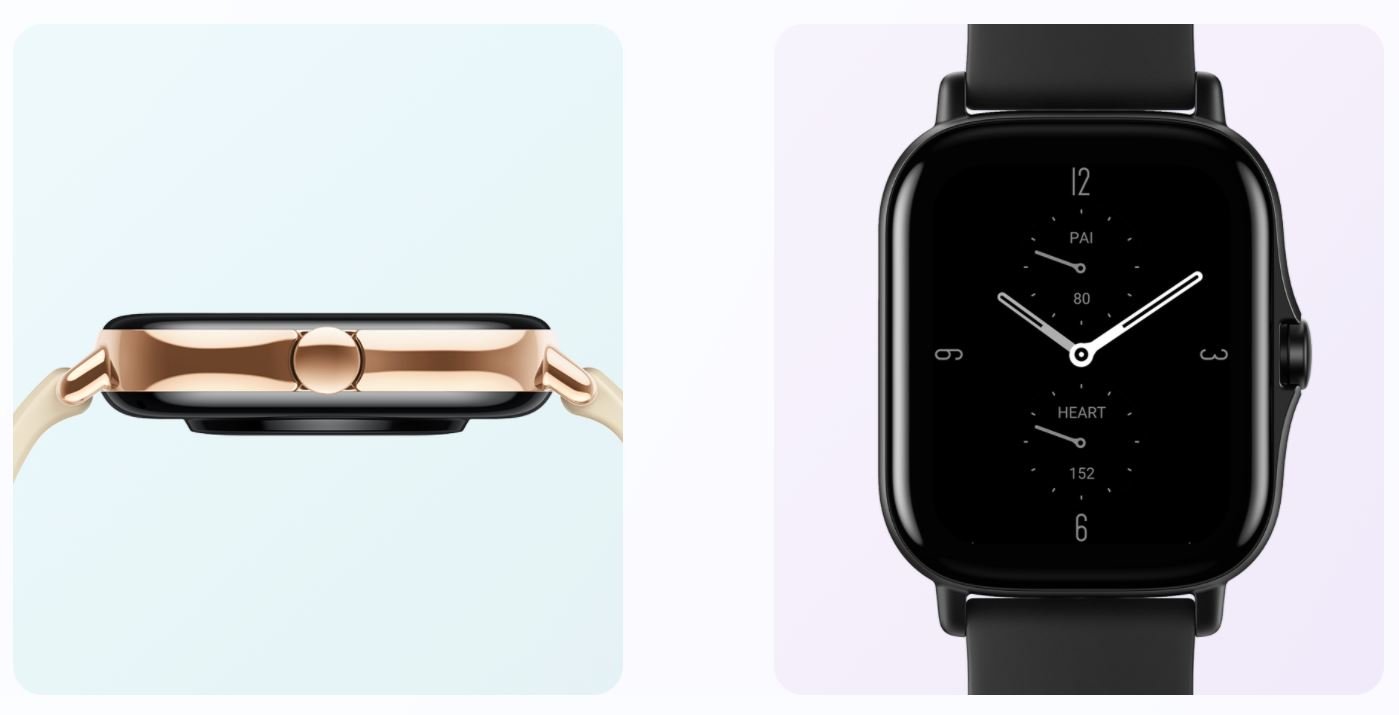 You can access a wide choice of dial themes directly from the App, it is really impossible not to find the one that suits your style. Each watchface has its own Always-on-Display version: this way you can see your favorite interface at all times.
Amazfit GTS 2 uses the latest high precision PPG BioTracker ™ 2 optical sensor developed by Huami Technology. Thanks to this technology, it can really help you keep your health under control.
Measurement of oxygen saturation in the blood
Blood oxygen saturation is an important indicator for your health, and for this reason we have decided to integrate it into the new GTS 2. When you feel unwell, especially after prolonged physical or mental activity, high intensity exercises such as marathons, in the gym or in environments with poco oxygen or high altitude, you can immediately measure the SPO2 to understand your physical state.
Continuous heart rate analysis and anomaly detection
Xiaomi Amazfit GTS 2 offers 24-hour precision heart rate monitoring, which identifies heart rate zones and provides alerts when heart rate is too high.
A good night's sleep is a top priority in the modern world. Amazfit GTS 2 can accurately determine sleep phases (light, deep, REM periods), monitor your breathing conditions and provide quality analysis and tips to improve your sleeping habits. The clock also recognizes naps of over 20 minutes between 11am and 00pm. Stress causes many health problems. You will be able to check where your personal stress level is - relaxed, normal, medium or high - whenever you feel pressure during the day, so you know when to relax and reduce it.
12 sport modes with real-time analysis
Xiaomi Amazfit GTS 2 has 12 integrated sport modes which, by recording all the data of every single step, allow it to meet the needs of most sports enthusiasts. Once the workout is finished, the system also generates an analysis report that can help you improve your exercise plan.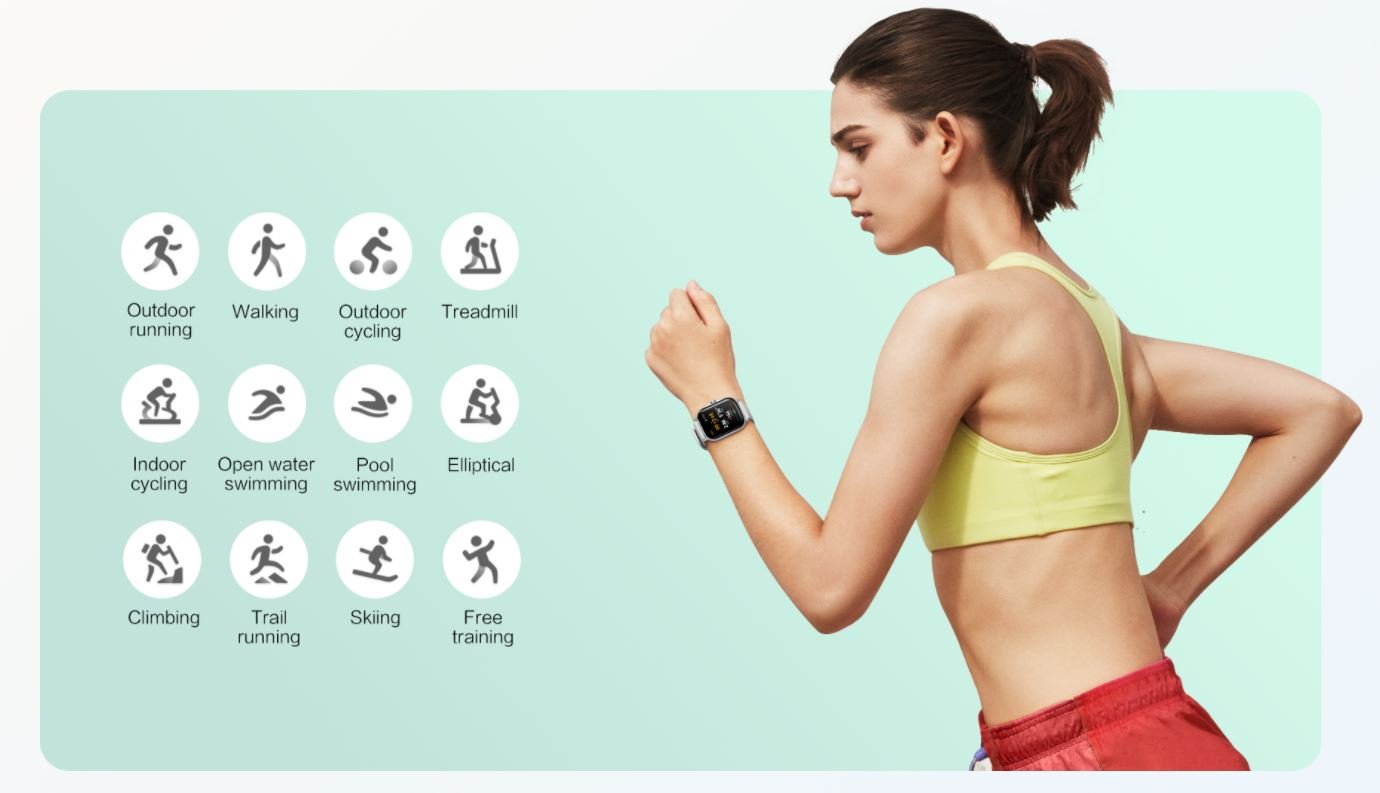 Receive calls on your wrist
Microphone and speaker have been added to GTS 2, so you can answer incoming calls on your phone directly from the watch.
Your favorite music, always on your wrist
On Amazfit GTS 2 you can upload about 300-600 songs: bring your favorite music always with you, and listen to it with the integrated speaker or with Bluetooth headsets such as the Powerbuds!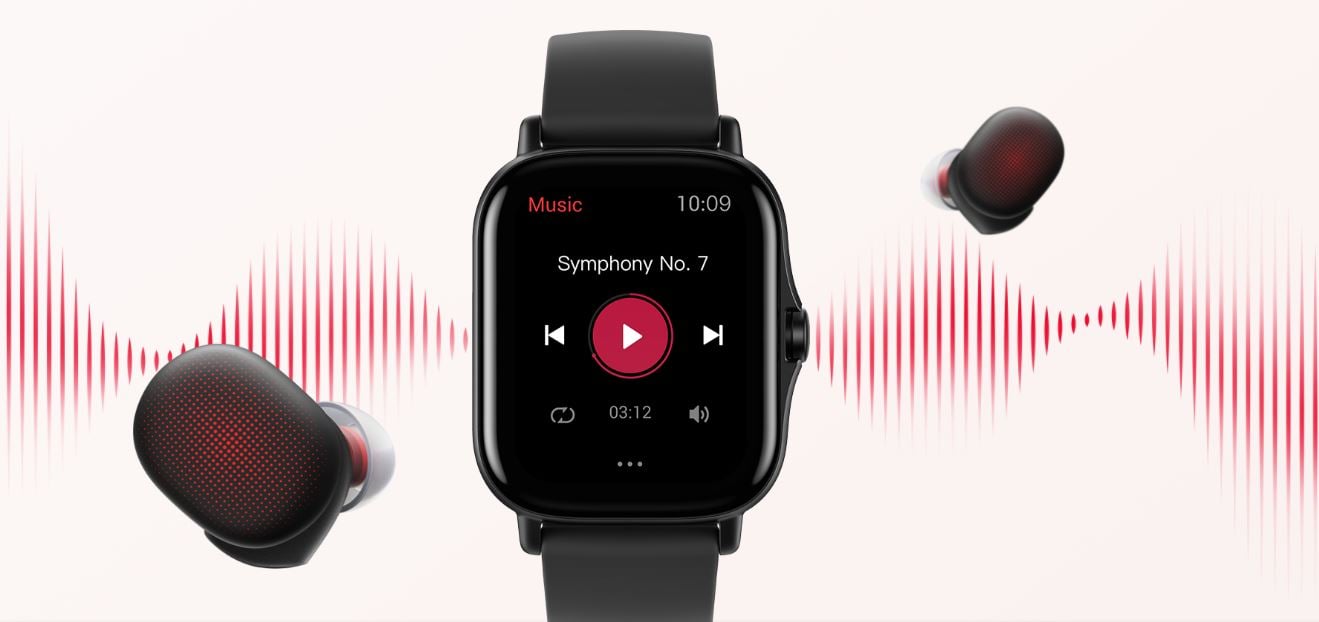 Thanks to professional waterproofing that offers protection up to a depth of 50 meters, Amazfit GTS 2 is as durable as traditional high-end watches and can also be worn for swimming.
You can buy it with a good discount, HERE AT THE DIRECT LINK, and pay for it alone €114 on Amazon Prime
This offer, on the other hand, concerns the GTS 2e that you can buy for yourself €82 always from The Amazon click HERE at the DIRECT LINK.
Unlike version 2, the 2e has double the autonomy (up to 14 days) but cannot handle calls due to the absence of the microphone. Also absent the 2.4Ghz Wi-FI connection.