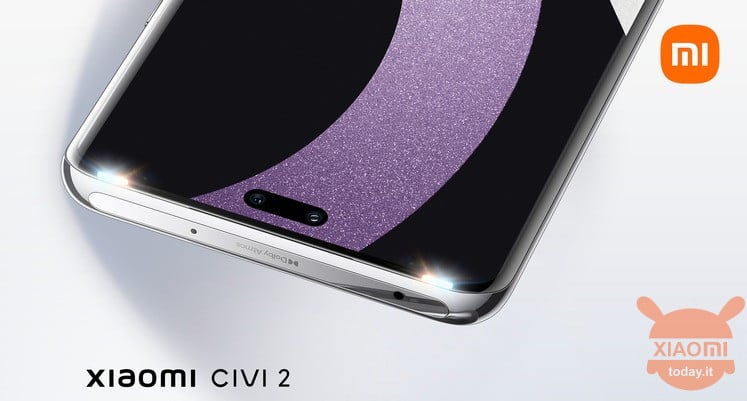 A couple of days ago, the Chinese technology giant Xiaomi officially announced that it will hold a press conference on September 27 in which it will launch the new Xiaomi Civi 2.
Xiaomi Civi 2 will have 2 front cameras with similar design to iPhone 14 Pro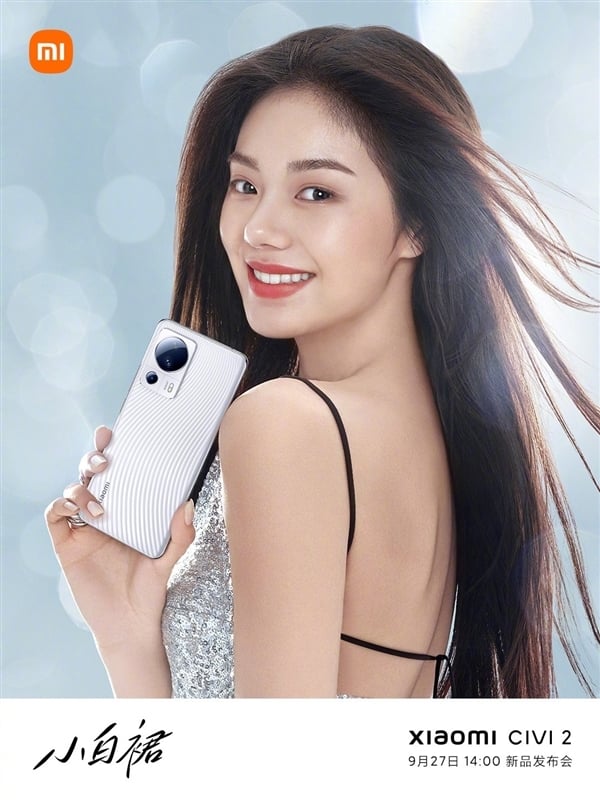 Subsequently, the brand also released the first batch of real images of the upcoming device. As we saw yesterday, the design of the back of the Xiaomi Civi 2 is really very particular, this is probably due to the fact that Xiaomi has decided to collaborate with the Hello Kitty brand in a "trendy partnership" and therefore suggests that the smartphone it will most likely be aimed at female audiences.
Well, today the Xiaomi brand has finally unveiled the front of the Xiaomi Civi 2. The new device seems to once again use the curved edge screen design of the previous generation, but the front camera part is very attractive, it is indeed a a design with two "pill" cameras that closely resembles that of the iPhone 14 Pro with its Dynamic Island.
According to the official introduction, this is the most powerful front imaging system in Xiaomi's history and includes two 32MP cameras as well as two hidden LED flashes at the top of the screen.
As for the main camera system on the back, the brand has stated that Xiaomi Civi 2 will be equipped with the same main camera as the flagships and the same imaging brain developed by Xiaomi for higher-end devices. This means that the smartphone will be able to take photos faster and produce better results.
For the rest, although the brand has not announced the specific specifications of the main camera of Xiaomi Civi 2, given the latest Xiaomi flagship, Xiaomi 12S, it is assumed that the smartphone will have at least a main camera with Sony IMX707 sensor.
If this were confirmed, the Xiaomi Civi 2 would see a huge improvement over the previous generation.
Xiaomi 12X
1 used by 440,59 €
494,51

€

699,90

€
available
10 December 2022 2: 59

Amazon.it
Price updated on: 10 December 2022 2:59