The Dreame Technology brand which is part of the Xiaomi ecosystem has just launched the new Dreame High Speed ​​Pro Hair Dryer. The hair dryer has as its strengths a 130.000 rpm high speed motor, the fastest speed in the personal care appliance industry and does not require high temperatures to dry hair quickly. Its presale price is 699 yuan, about 99 euros at current exchange rates.
Dreame High Speed ​​Pro Hair Dryer is the new hairdryer that dries hair in just 30 seconds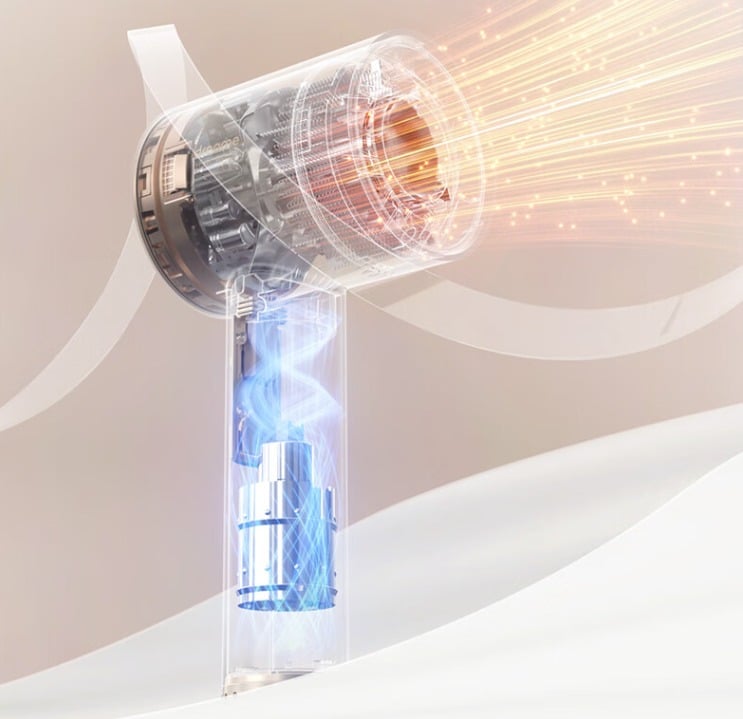 Going into the details, the Dreame High Speed ​​Pro Hair Dryer manages to produce an air speed of 65 m / s, which allows it to dry shoulder-length hair in 3 minutes without high temperatures. While short hair can be dried in just 30 seconds.
Through the innovative flow channel design combined with the high-speed motor, the high wind speed is used to quickly blow away the moisture to the hair surface, which also allows users to get rid of the problem of damage to hair. high temperature.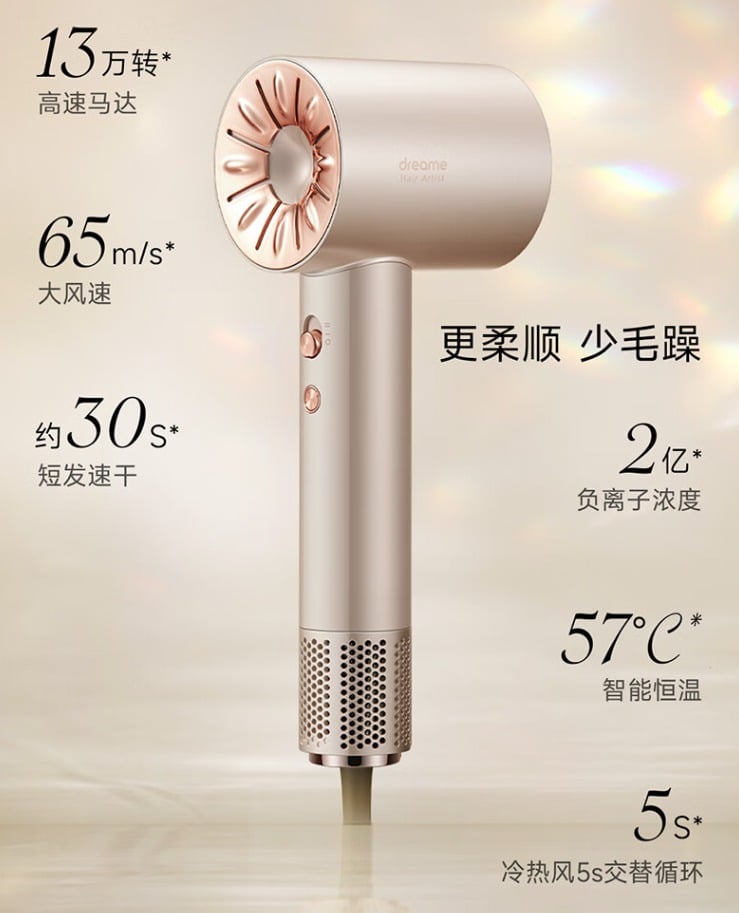 In addition, Dream's research and development team has created hundreds of designs for the fan and its electromagnetic component, so that the sound of the wind is soft and not annoying, allowing users to get a better hair drying experience.
The Dreame High Speed ​​Pro Hair Dryer also adopts NTC intelligent constant temperature hair care function, with 100 temperature readings per second, real-time adjustment to ensure the heater air outlet temperature is constant at 57 degrees centigrade.
At the same time, the hair dryer has a built-in negative ion emitter and the 200 million negative ions expelled by the high speed airflow neutralize the positive charge on the hair surface, smooth the hair without ruffling it.
Finally, in terms of design, the Dream hair dryer is designed with a compact body, equipped with a magnetic suction nozzle, supports 360 degree rotation and is easy to use.
Xiaomi F2 50 "Smart Fire TV 125 cm
9 December 2022 20: 11

Amazon.it
Price updated on: 9 December 2022 20:11