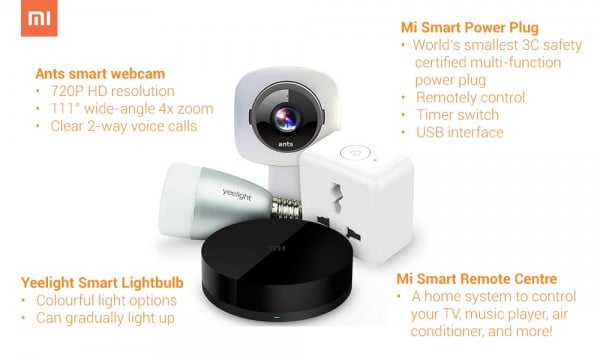 Xiaomi has finally presented new products that will allow our home to automate and be converted into a "Smart Home".

The Chinese company, then, enters even more in people's homes, this time with "unusual" devices compared to its classic market. Below are the new devices presented in detail.
The first product presented is a video camera with 111 degree viewing angles, with an HD 720p resolution and with which video calls can also be made. The second device is a smart power socket that can be managed and programmed using a smart control center. The latest product presented today by Xiaomi is the Yeelight, an intelligent light bulb with specific features that can be automated.
What do you think of these Xiaomi home automation products? Do you think that Xiaomi should concentrate more in its industry (telephony, etc.) and then leave these things to competent companies in the industry? Let us know in the comments!

via | [email protected]