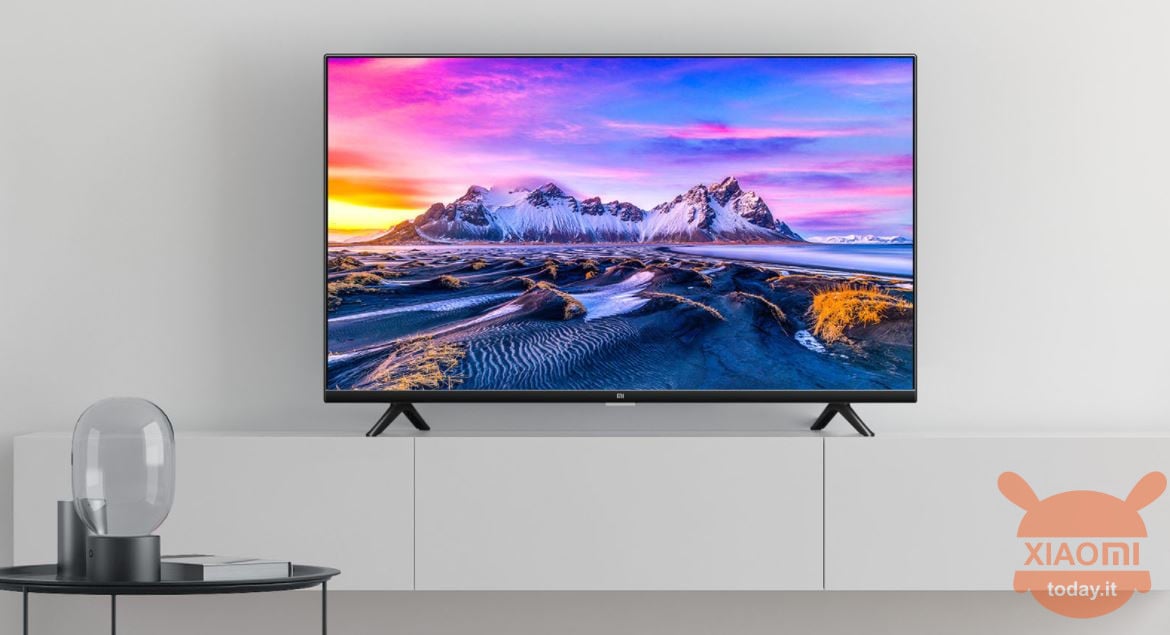 The models of Xiaomi MiTV P1 32 ″ and 43 ″ are offered in strong discount on GShopper. Just use the discount codes that we will report in the next lines. Here are all the details.
Xiaomi Mi TV P1 32 ″: technical features and current offer
Let's start with the 32 "model, characterized by a bezel-less design on three sides, with a very high screen-to-body ratio and a 178 ° viewing angle. An engaging and aesthetically pleasing experience, but it doesn't stop there. The specifications of the datasheet can first rely on the resolution support of 1366 x 768, with a refresh rate of 60 Hz.
In addition, the TV also has a triple HD tuner for DVB-S2, DVB-C and DVB-T2 with HEVC, so you can watch all TV channels without any problems. It mounts a 1,5 GB of RAM and 8 GB of internal memory, while the connectivity includes three HDMI ports, two USB 2.0 ports, one AV input port, one Ethernet port, headphone output, CI and slot.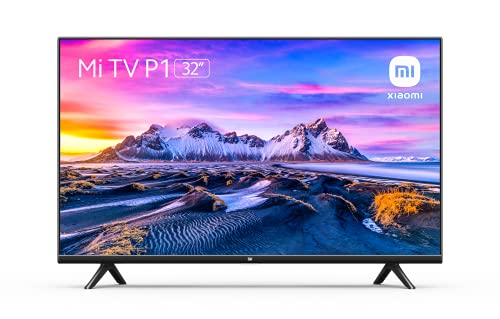 Also present in the purchase package is a 360 ° Bluetooth remote control. Thanks to Bluetooth connectivity, it is possible to control the TV from any direction even using voice commands. As for the audio, the TVs adopt 2 x 10W stereo speakers (in the 32-inch version 2 x 5W) and support for Dolby Audio and DTS-HD standards.
Finally, here are the software specs: Android TV 9.0, with Google Assistant and access to the Play Store. And there is support for major streaming services, including Netflix, Prime Video etc. Integrated Chromecast and Miracast support: it is therefore possible to stream videos, music and games from other devices.
Without going further, here are the details of the offer (savings of 139,10 euros):
📉HISTORIC MINIMUM - UNMISSABLE📉
🛒Smart TV Xiaomi Mi TV P1 32 ″ HD
🌐 For sale on #GShopper
💰 It goes down at € 159,90 from € 299,00 (-46%)
🎟️ Discount code: A0AAD21CE345
📌 To appear CLICK HERE
🇪🇺 Fast Shipping from Europe (No Customs)
Xiaomi Mi TV P1 43 ″: technical features and current offer
And we come instead to the 43 ″ model, which is one of the brand's best-selling televisions on the market. From his it has a very high quality in terms of performance and color rendering, integrated Android TV and a decidedly affordable price, even more interesting given the discount at this time! But let's go in order.
Xiaomi Mi TV P1 43 ″, like the others of the P1 series, uses a LCD panel with LED backlight. It offers a resolution of 3840 x 2160 pixels (4K UHD). This means excellent image quality. At the video level it supports technology Dolby Vision e MEMC. The screen covers 72% of the NTSC color gamut and 78% of the DCI-P3 color gamut.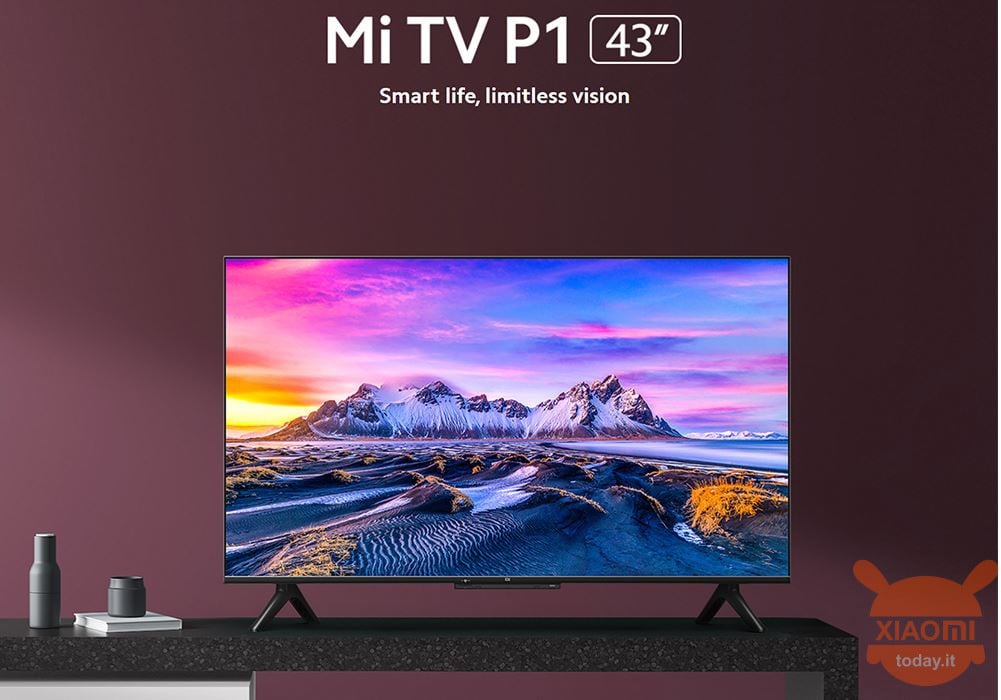 At the audio level, the model is equipped with two speakers from 10W, and supports Dolby Audio and DTS-HD. It also provides support for Wi-Fi connection (2,4 and 5 GHz), Bluetooth 5.0, one HDMI 2.0, three HDMI 1 ports with eARC support, two USB 2.0, composite AV, Ethernet, optical port and 3.5mm headphone jack. In short, a truly complete equipment that lacks nothing.
Again with reference to the display, we have a refresh rate of 60 Hz and viewing angles of 178 °. As for the software side, we have Android TV 10 and there is support for Chromecast and Google Assistant present. Of course, you can install apps from the Play Store. Finally, performance chapter: mount a processor MediaTek MT9611, which includes four ARM Cortex-A55 cores at a frequency of 1.5 GHz with an ARM Mali G52 MP2 GPU. The amount of RAM and internal memory is respectively 2 GB and 16 GB.
Do you want to save 220 euros on the purchase of this model? Here's how to do it:
📉HISTORIC MINIMUM - UNMISSABLE📉
🛒Smart TV Xiaomi P1 43 ″ 4K, Android TV 10 HDR, Wi-Fi 2.4 / 5HGHz
🌐 For sale on #GShopper
💰 It goes down at € 279,00 from € 499,00 (-44%)
🎟️ Discount code: A1FFED3B7FAB
📌 To buy CLICK HERE
🇪🇺 Fast Shipping from Europe (No Customs)