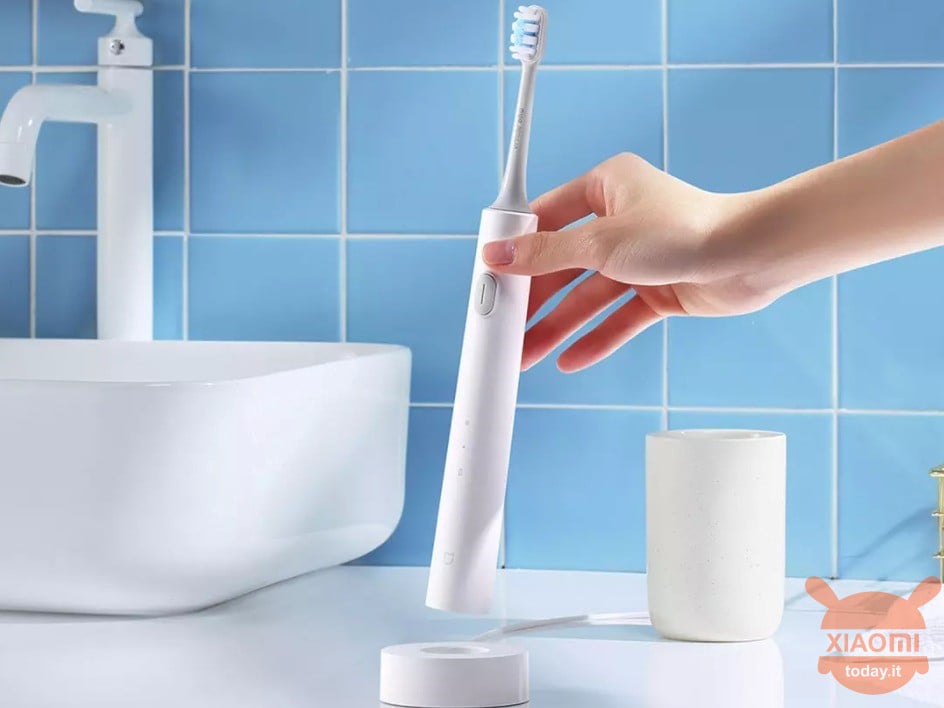 This morning the Chinese technology giant Xiaomi released the Mijia Sonic Electric Toothbrush T301 electric toothbrush. The toothbrush will be sold in China at a price of 149 yuan, around 20 euros at the exchange rate, with its main features including 360-degree wireless charging and 50 days of autonomy.
Mijia Sonic Electric Toothbrush T301 is the new toothbrush with wireless charging and 50 days of autonomy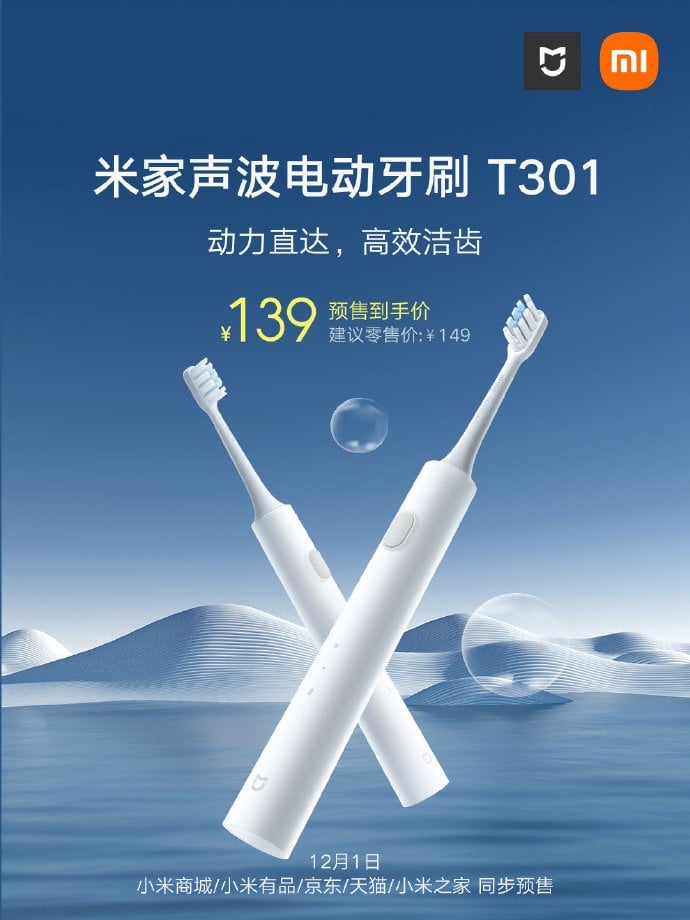 Going into detail, the Xiaomi Mijia Sonic Electric Toothbrush T301 uses 31.000 vibrations per minute with the power not being attenuated. The common problem of the weakening of the head when pressing on the teeth and of insufficient real cleaning power is therefore solved, which facilitates the removal of tooth stains.
The head of the model T301 adopts a technology of engagement of the bristles without copper, this allows not to produce rust spots and inhibits the growth of bacteria. While the outer side of the bristles is cut obliquely by 10 degrees, giving the bristles a tooth shape to protect the gums.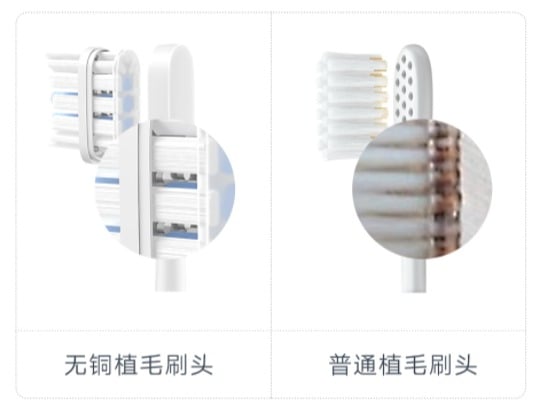 In addition, the soft bristles produced by the well-known DuPont brand are self-cleaning up to 40%, making the entrance more hygienic. With the gentle mode, you can brush lighter and softer, which effectively reduces the load on the gums and takes care of the soft mouth.
The standard T301 mode can be used for 50 days and the wireless base protection has been updated to completely eliminate the risk of water infiltration. It is not necessary to align the jack with great precision. Just put the toothbrush gently at any angle and it will be fully charged in 4 hours. It also supports flash charging, meaning if the toothbrush is empty, it can be turned on and used after charging it for only 2 minutes.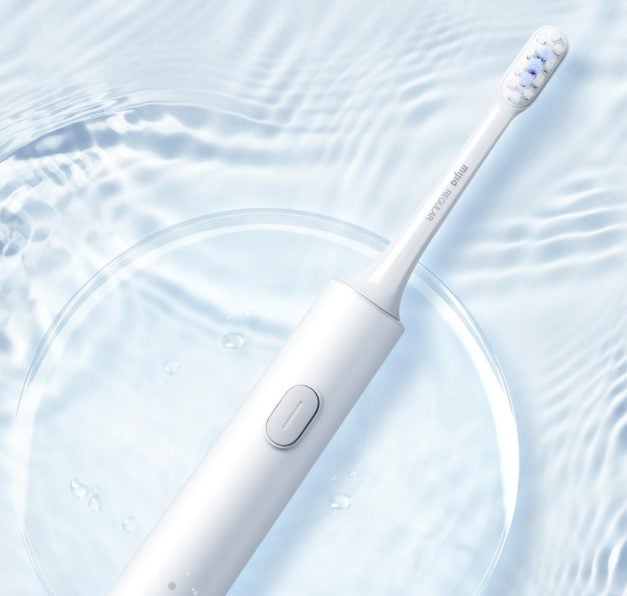 Finally, we have a waterproof IPX8 grade toothbrush body, a body, double-sealed design, which solves the problem of electricity loss and water ingress, so that it can be washed smoothly.