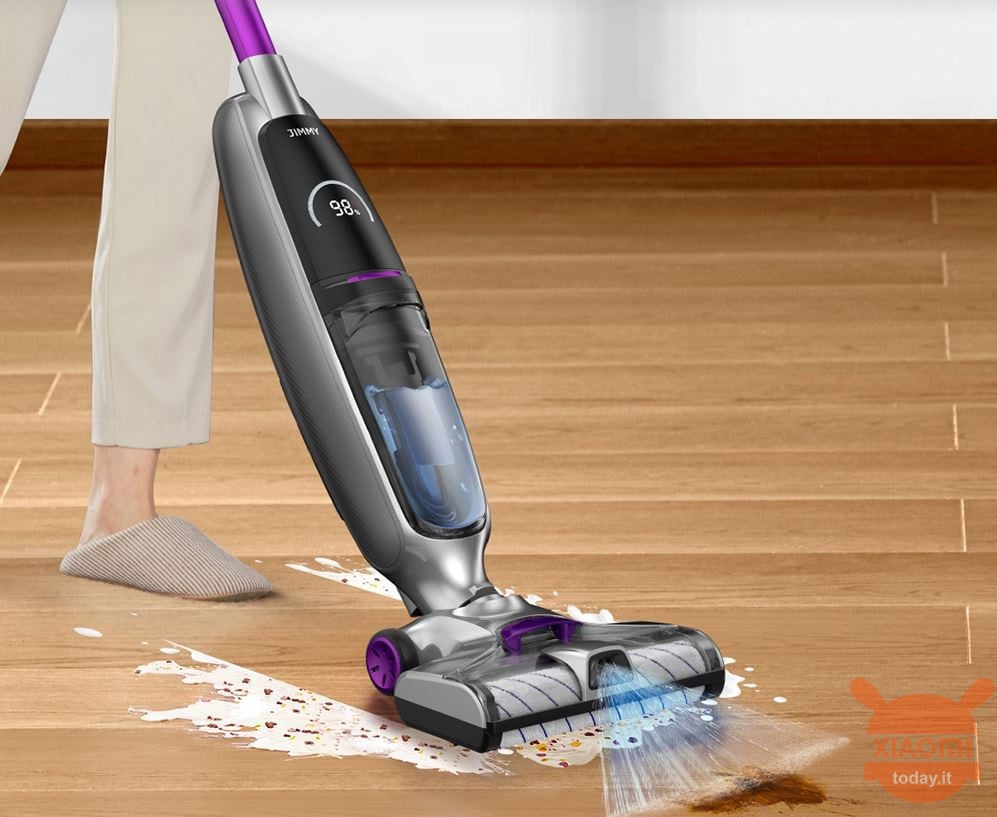 €109 €401
GEEKBUYING
🇪🇺Fast Shipping from Europe Included (No Customs)
JIMMY HW8 Pro floor cleaner vacuum cleaner with 15000Pa suction power, 35 minutes of autonomy, LED display, One-Touch self-cleaning.
Key Features:
● Save time by vacuuming and scrubbing your floors at the same time: Easily clean wet and dry dirt, leaving floors instantly dry and stain-free.
● Remove all kinds of dirt from various surfaces: Has powerful scrubbing and vacuuming functions to easily clean stubborn dirt or daily floor cleaning problems such as milk, coffee stains, pet hair, large and small particles, etc. Safe to use on all types of hard floors, including sealed hardwood floors, tile, marble, laminate, vinyl, etc.
● Intelligent LED display: Battery level, Self-cleaning, Cleaning mode, Clean water tank empty, Dirty water tank full.
● Separate clean / dirty water tank: Easy to install and remove the separate clean / dirty water tanks. Keeps clean water and solution separated from dry debris and dirty water, allowing you to continuously clean the floor with clean water.
● One-touch self-cleaning: Easily activate the self-cleaning function with the push of a button. The machine rinses the brush roller and hoses with clean water, keeping the brush roller clean and your home odor-free. It is equipped with a separate trigger for the water spray, the user can decide when and where to spray clean water with precision and the amount of water can be controlled.
Specifications
Brand: JIMMY
Model: HW8 Pro
Voltage: 110 - 230 V
Purple
Material: ABS, Metal
Suction: 15000 Pa
Power: 300 W
Motor type: Brushless
Clean water tank capacity: 450 ml
Dirty water tank capacity: 350 ml
LED display: Yes
Splash water control: Yes
Autonomy: 35 minutes for standard mode / 25 minutes for maximum mode
Charging time: 5 hours
Plug: EU We will send you an adapter according to your country
Battery information
Battery type: Li-ion battery
Battery capacity: 3000mAh
Size
Product weight: 5,43 kg
Package weight: 6,65 kg
Package size (L x W x H): 78,30 x 22,00 x 31,80 cm / 30,83 x 8,66 x 12,52 inches
Package Contents
1 x HW8 Pro, 1 x adapter, 1 x accessory holder, 1 x brush roller, 1 x mini brush, 1 x battery pack, 1 x charging base, 1 x 500ml cleaning solution