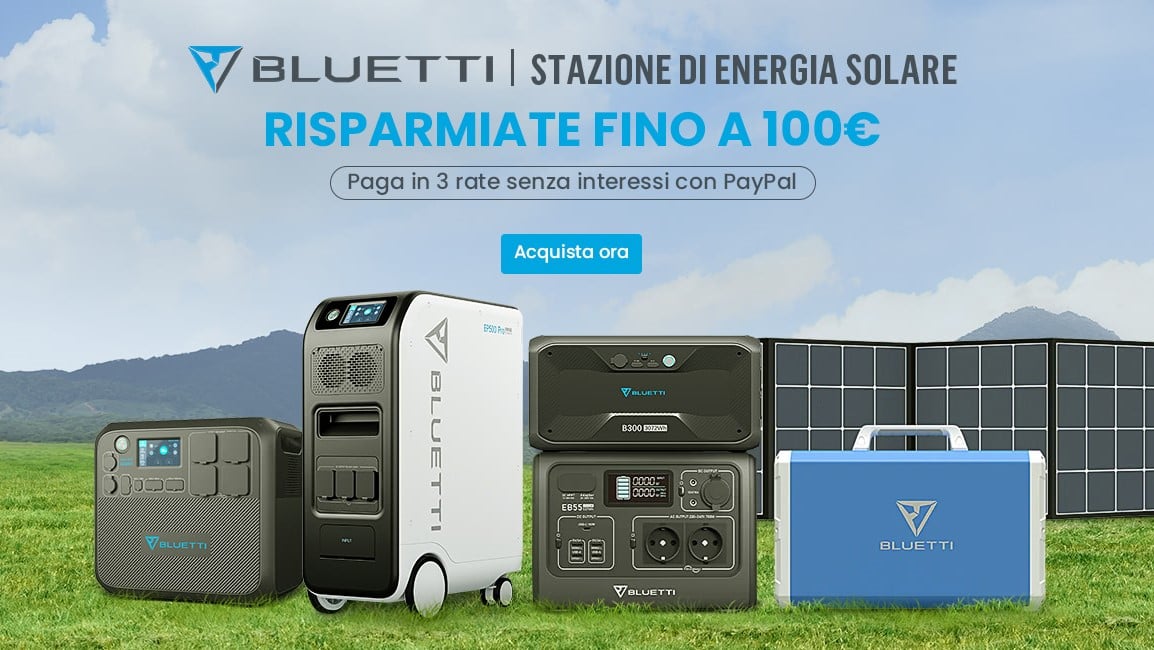 It's still time for offers GeekMall which offers a lot of technology at really attractive prices, also ships free from the warehouse in Europe without customs costs, provides assistance in Italian and two-year warranty.
For these first days of July, it has selected some "leading" products to offer in lightning offer with prices almost below cost. The offers have a duration and a limited quantity, so if you are interested, take advantage of it as soon as possible.
Bluetooth AC200MAX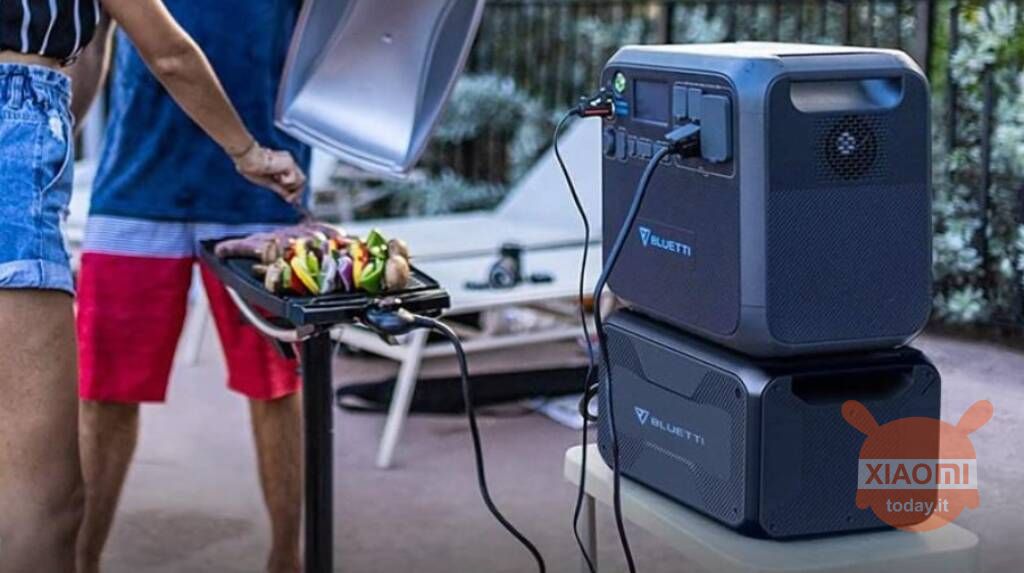 Il Bluetooth AC200MAX is a portable solar power station and expandable with a 4Wh LiFePO2048 battery and a power of 2200W. This powerhouse delivers different charging optionsincluding using solar panels, AC adapters, or your car's cigarette lighter.
It is equipped with various output ports, including USB-A, USB-C PD, wireless charging, 12V – 30A and 4 sockets at 230V. The four 230V sockets can power electronic devices up to 2200W and with a peak of 4400W. The power station can be controlled via an app and offers the option to expand with additional batteries, increasing capacity up to 8192Wh.
It is suitable for charging devices such as smartphones, tablets, laptops, refrigerators, air conditioners and other high-power appliances. Fully recharging the AC200MAX can be done in approximately 2 hours using a mains adapter. In summary, the AC200MAX delivers a reliable and advanced solution for having portable and versatile energy available.
BLUETTI Power Oak EB55
The portable charging station BLUETTI Power Oak EB55 It's a powerful device that offers multiple power modes and plenty of charging options. It has a built-in 700W inverter (1400W peak) and four 110V pure sine wave AC outlets, allowing it to power a variety of both indoor and outdoor appliances, such as laptop, drone, projector, TV and coffee maker.
The battery of the station is one 4Wh premium LiFePO537 battery, which features stable chemistry and a built-in Battery Management System (BMS) to ensure protection and extended life. The battery can be charged in different ways: via a 200W AC input, a 200W solar PV input or a 12V/24V car socket. Full charge takes less than 2 hours using the maximum 400W input.
The EB55 station can power up to 13 devices simultaneously. It has a 100W USB-C port for fast charging, a DC 12V/10A car port combined with two DC 12V/10A outputs for DC appliances like mini fridges and car vacuum cleaners. There are also four 5V/3A USB-A ports and a 15W wireless charging pad.
The station supports four fast charging modes: wall plug/generator (full charge in 3,2 hours), solar panel (full charge within 4,5 hours with a 200W solar panel), car socket (full charge in 6 hours with 12V port or in 3 hours with 24V port) and 200W BLUETTI SP200 solar panel (recharges to 80% in 3 hours).
Electric scooter KUKIRIN G2 MAX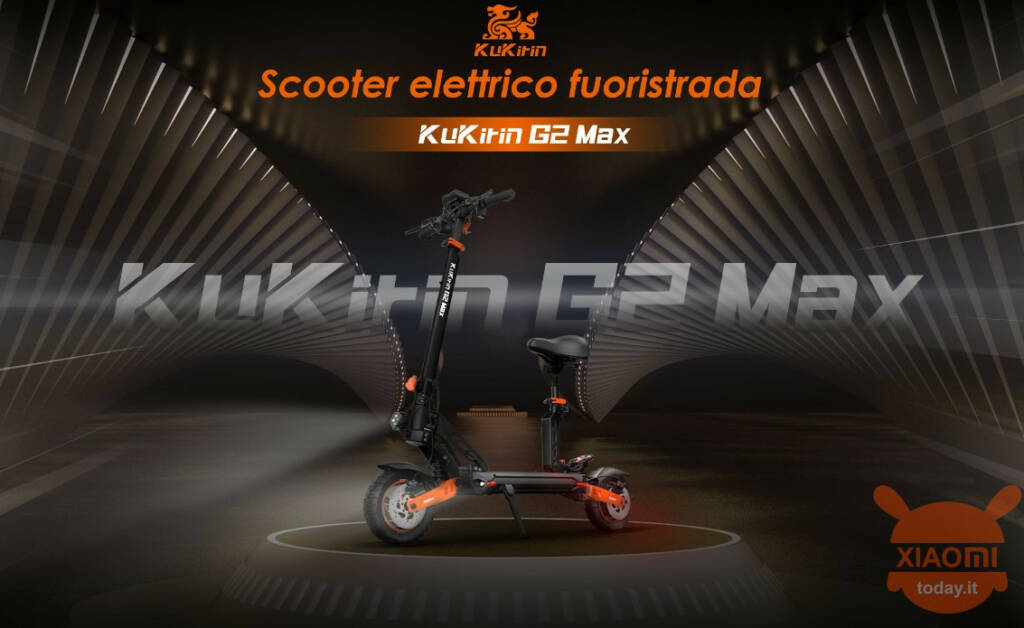 The electric scooter KuKirin G2 Max it is equipped with a powerful 1000W motor, a 48V20Ah lithium battery and 10-inch off-road tires. Has a'maximum range of 80 km and can reach a maximum speed of 55 km/h. The scooter is equipped with a smart screen to display real-time driving data, a removable seat for added comfort and a retractable rod to adjust the height. It features a lighting system with 6 LED lights for safe driving at night.
To improve stability and comfort there are two adjustable shock absorbers, one on the front and one on the rear, which guarantee maximum grip both when cornering and when braking.
The mechanical disc brakes with 14cm discs generate superb but modulable braking in all situations.