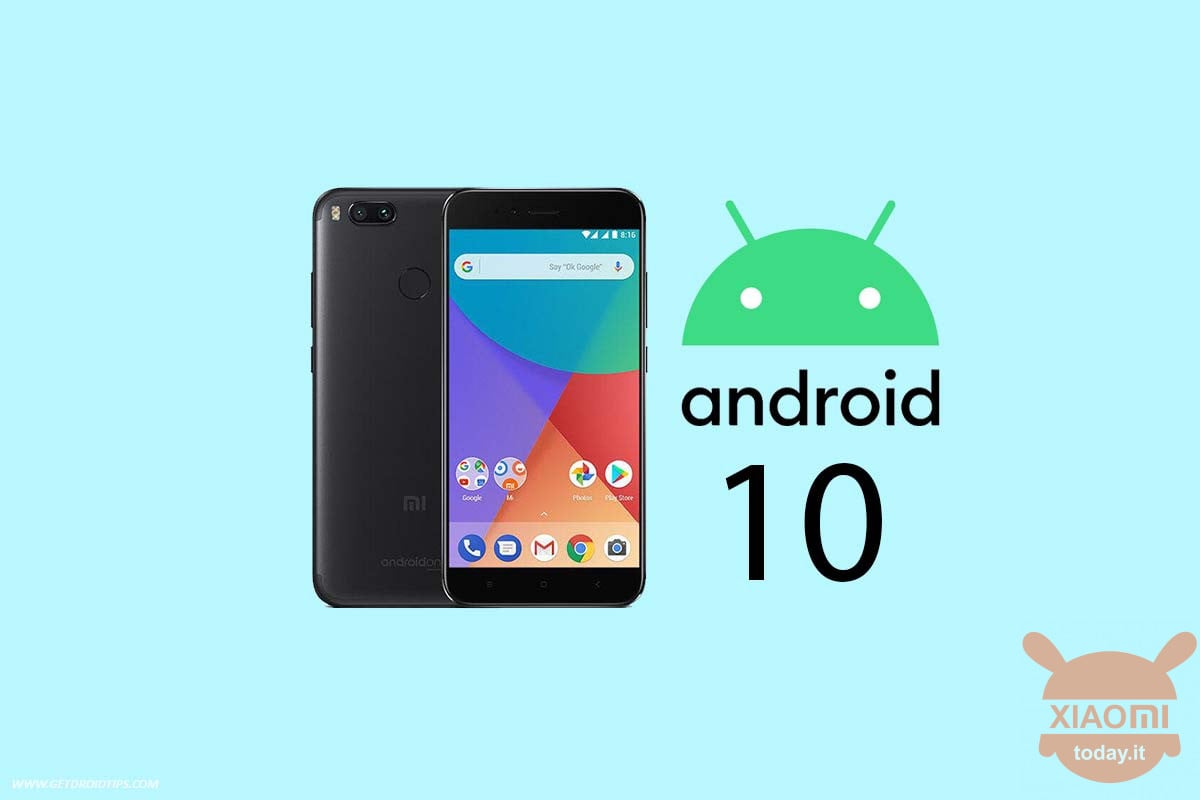 You may not remember it, but the attempt of a month and a half ago by a slice of Indian users (today less than 9000) was a real fiasco: a petition to try to have the update ad Android 10 on Xiaomi Mi A3. Are we kidding? And after some time what is going on? The same thing, with a decidedly older device. Forgive me who takes sides with Indian users and who awaits the update ad Android 10 for Xiaomi Mi A1, but this time maybe it's time to stop with these antics. After the outburst, we proceed to tell what is going on.
Android 10 on Xiaomi Mi A1: once again we prefer a petition to try to move the waters
Despite the unsuccessful attempt, given the results, of the previous petition which featured the third Xiaomi device with an operating system Android One, once again an Indian user decided to raise a fuss to be heard from Manu Kumar Jain. As if he wasn't aware of the problem.
That Gurjant Singh opened this petition on Change.org, assigning it to Google, Xiaomi and the poor Manu Kumar Jain which basically has nothing to do with this story either. As we know in fact, the first participant and responsible for the release of the update in question is not even him but Google, and as if this were not important, the user decided to move "through legal channels" also towards those who have no power.
Will Android 10 be released for Xiaomi Mi A1?
Personal opinions and controversies aside, unfortunately the reality is this: Android 10 is delaying a lot on Xiaomi Mi A1 as on many other devices. As for this smartphone in particular, it seems that theupdate will not be released. We remember the words written on the page of Android One:
Android One phones will receive at least two years of operating system updates. With the latest version of Android, you will get software that automatically adapts to your needs and helps you get things done more easily during the day.
In any case, users can work to resolve the problem on modding, through the LineageOS 17.1 which brings Android 10 to Mi A1. Unfortunately these are the policies adopted by the upper floors, even at the expense of those who do not need a brand new device after a short time. However, we will keep you updated should any particular news come out, but don't hope than officially Android 10 bait for Xiaomi Mi A1.
-48%

Coupon
ES Standard Shipping Shipping 2 / 5gg (NO customs) ✈
Buy
Use discount codes:
BGESA28
Are you interested in OFFERS? Follow our TELEGRAM Channel! Many discount codes, offers, some exclusive of the group, on phones, tablet gadgets and technology.