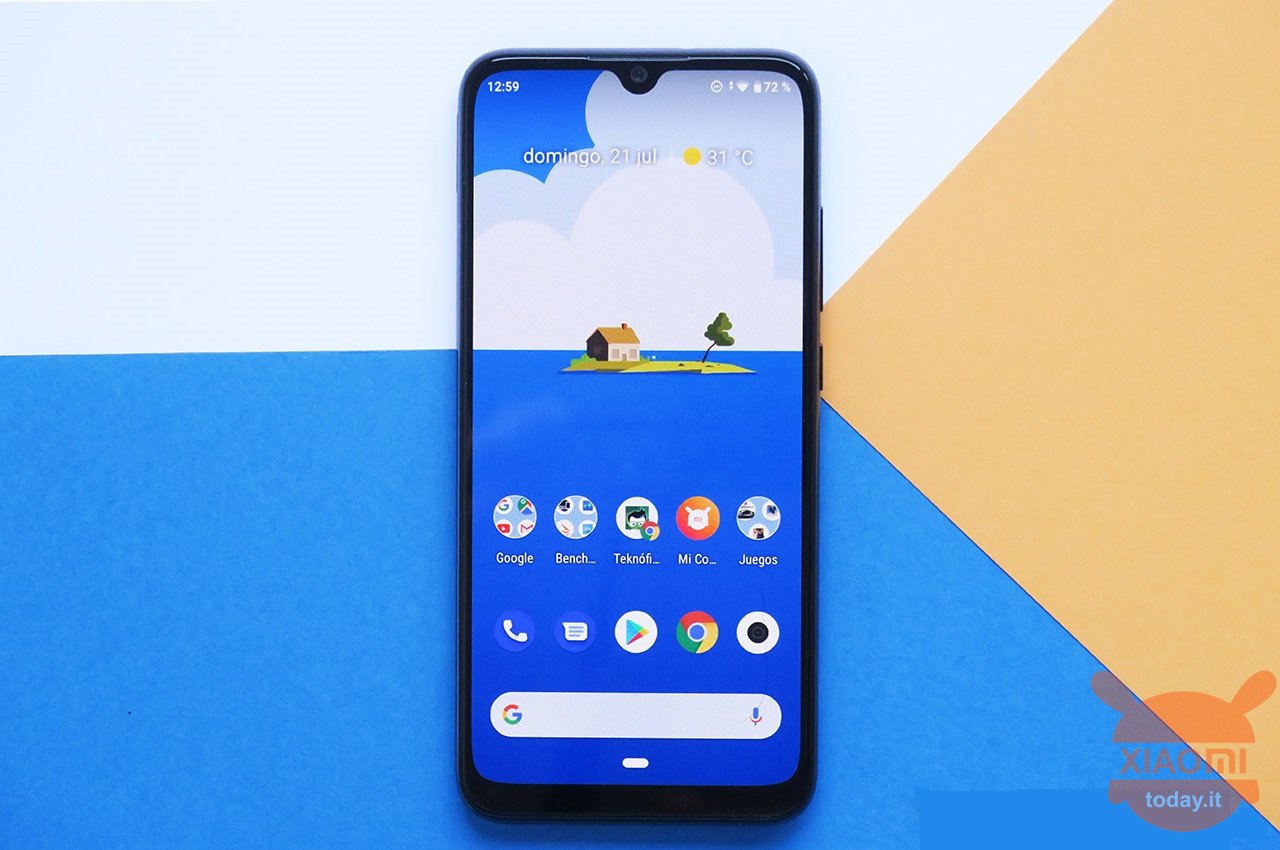 A matter that on the one hand smells strange but on the other is fully justifiable. As usual the modalities may be questionable but when a bunch of people mobilize justified by a common needthen there is nothing to do. Short preamble to tell you what a Indian user (look a little) petitioned Chang.org to ask Manu Kumar Jain to get moving: the update ad Android 10 for Xiaomi Mi A3 does not arrive despite the promise of the ninety piece from a long time ago. Based on what the user said, Manu would have promised that the device in question had to be the first to receive the update.
Xiaomi Mi A3 and Android 10: the petition to get the update is underway
In fact, reports emerged in October that the update of Mi A3 to Android 10 would be made available later this month, along with security patches from the same period. To date on the device, as on many others, Android Pie still runs or the penultimate release of the operating system.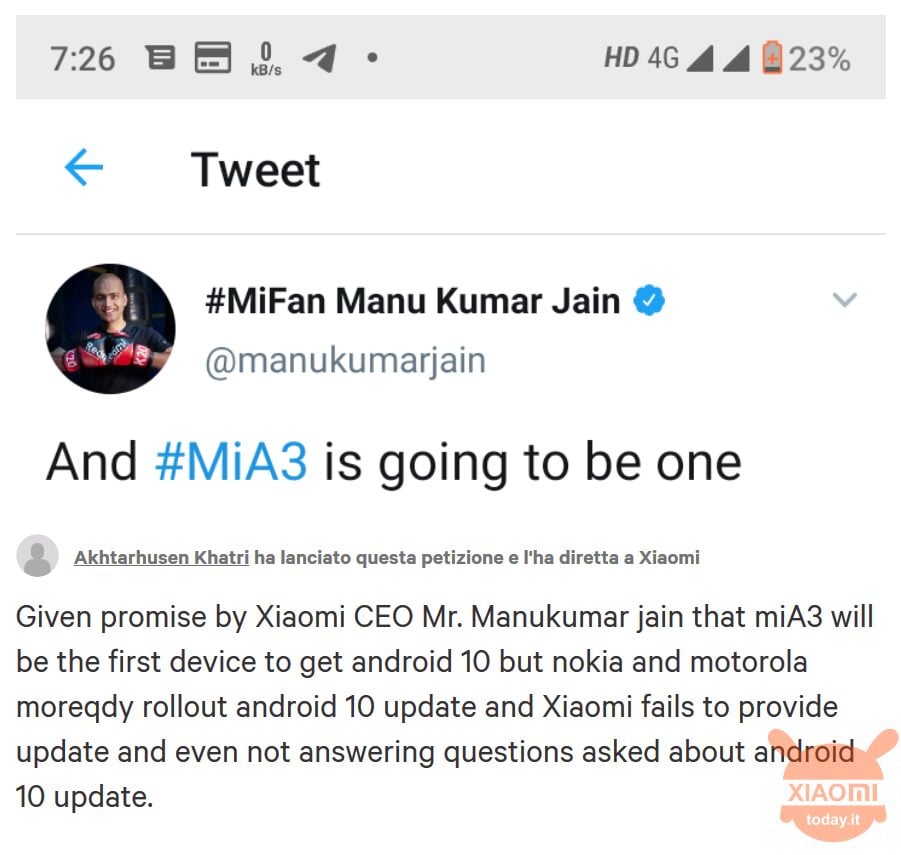 In a somewhat macaronic Englishman Akhtarhusen Khatri launched this petition and, in a week, more than 2000 "followers" they did the same. On the one hand it's true, let's say it all: an Android One device can't wait that long for such an update. But it is also true that there is a delay for ALL devices and therefore a petition seems a little exaggerated for such a question.
Once you understand the trend, the official profile "Mi India Support" immediately posted a tweet saying the team is working on the release of Android 10 on Mi A3, who will be released soon. He then asks for a little more patience and to remain attached to the screen to know how much this update will arrive.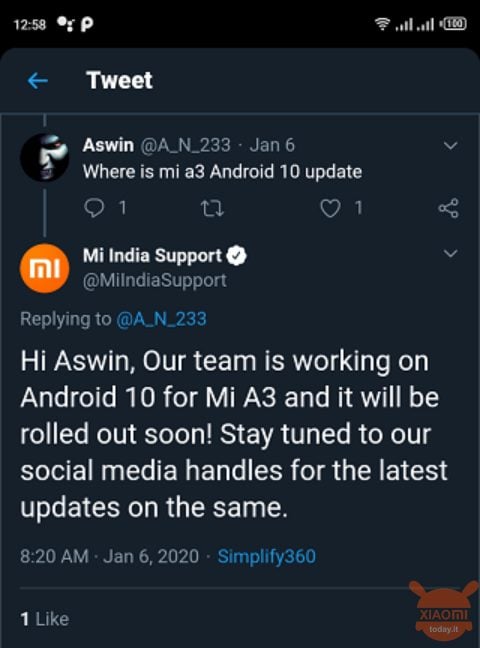 We do not comment on this matter, but I would like to make a personal comment: Change.org one is a platform that is used for more noble purposes than to request an update for a smartphone. A "anti-nonsense" filter should be inserted to prevent the whining of users who have no patience from contaminating what is a platform of another level, even more so if a really small following is behind the promoter of the petition.
Without this parenthesis, we invite all users to have a little patience: we at Xiaomitoday.it, in our small way, will do our best to communicate the arrival of the update in question as soon as possible.
Are you interested in OFFERS? Follow our TELEGRAM Channel! Many discount codes, offers, some exclusive of the group, on phones, tablet gadgets and technology.