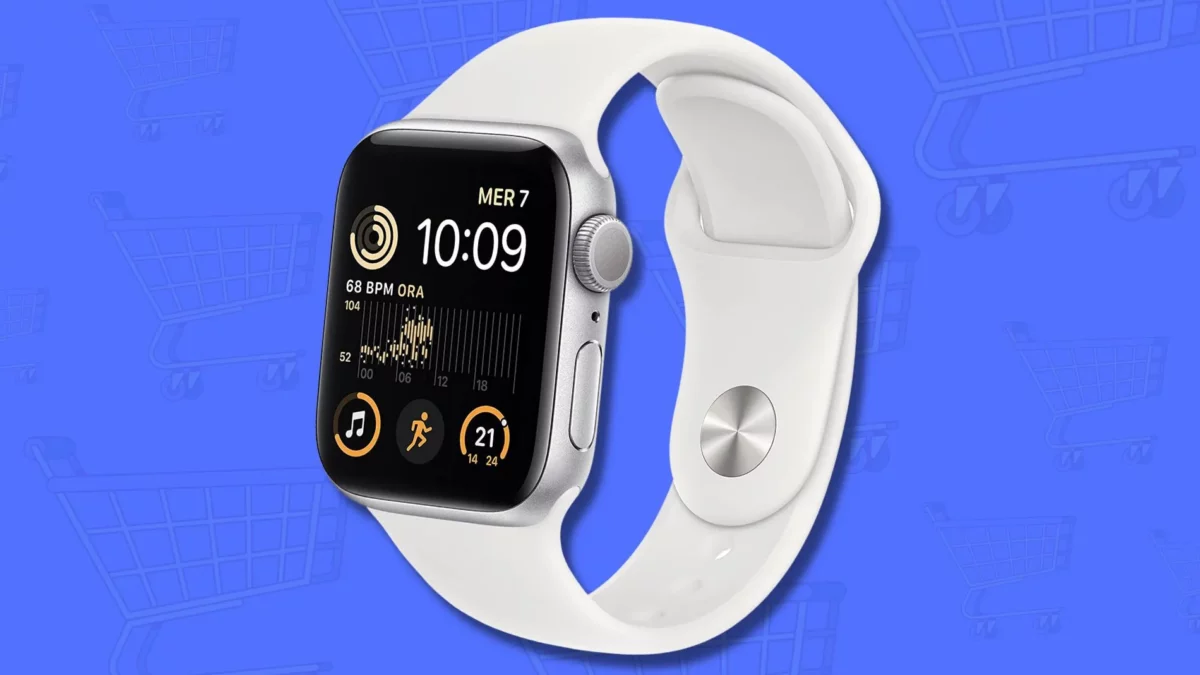 This smartwatch buying guide dissects the various aspects to evaluate when choosing between Apple Watch, Samsung Galaxy Watch, Fitbit or the proposals of other renowned brands of wearable devices. Understanding your budget and identifying the salient health and exercise features you want can greatly simplify choosing and purchasing a smartwatch.
In this guide we have relied on the experience of Carmine Di Donato, founder and author of the renowned blog Watchreviews.it, which for years has been a point of reference in the field of best smartwatches to buy, providing valuable advice and facilitating the choice of numerous users. Their dedication to examining and evaluating products, services and applications is aimed at guiding users towards the choice best suited to their needs.
Tech giants such as Apple and Samsung, as well as historic watch manufacturers such as Tag Heuer and Fossil, put smartwatches on the market that bring notifications, applications and much more directly to your wrist. Recent innovations, like the Apple Watch Series 9 and Samsung Galaxy Watch 6, further raise the standard of what these devices can do.
There are also smartwatches, like the Apple Watch SE, that operate independently of your phone. On the other hand, if you are looking for a solution that allows you to disconnect from incessant notifications, you may find your best allies in traditional fitness trackers.
So whether you're on a tight budget, have specific fitness goals, or want to increase your productivity, this smartwatch buying guide will help you choose the wearable device that's right for you.
Quick tips
Compatibility: Don't buy a smartwatch without checking that it works with your smartphone. For example, Apple Watches only work with the best iPhones. We've put together a guide to the best Android smartwatches for options that pair with your Samsung, Google, or other Android smartphone.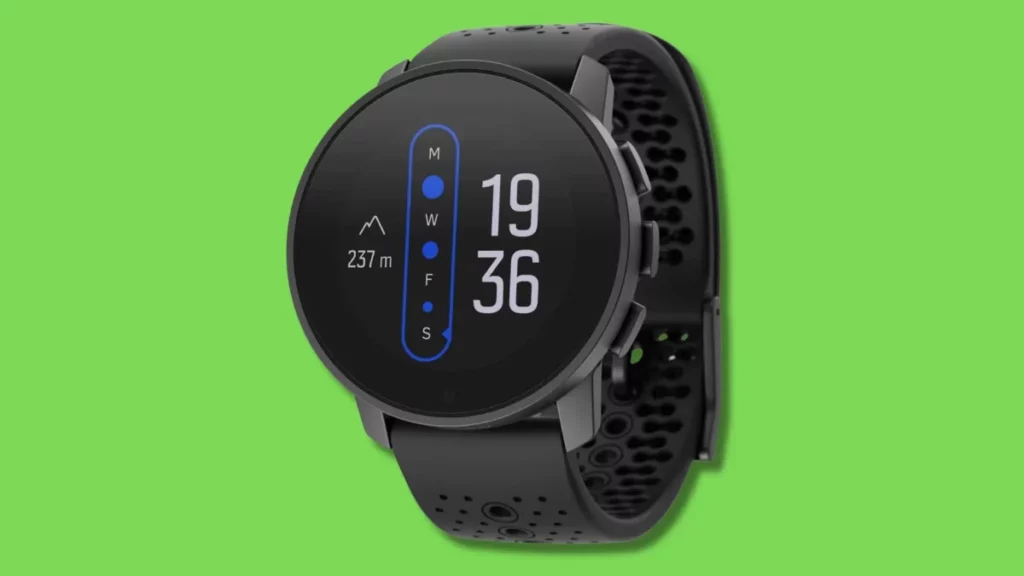 Fitness functions: If you are a fitness lover, choose a watch with a heart rate sensor and GPS (to track your runs). You can consult our guide to the best watches for running if this is your favorite sport. And check out our comparison of the Apple Watch 7 and the Garmin Instinct 2.
Battery life: When purchasing, pay attention to battery life. Hybrid smartwatches, which look more like analog watches, tend to have the longest battery life, but don't come with touchscreens.
Interchangeable straps: Check that the strap clasp or buckle is easy to use and replace. Also make sure it's easy to find replacement straps.
App availability: App selection is one factor that differentiates Wear OS from watchOS. However, it is not as important as compatibility, design and other features.
Compatibility with the operating system and phone
Since most smartwatches are designed to accompany your smartphone, device compatibility is very important. For example, top Fitbits like the Fitbit Versa 3 and Fitbit Versa 2 work with several Android phones and iPhones. However, Android phone owners have one more feature: quick response to incoming text messages and the ability to answer phone calls.
Google's new Wear OS currently only works on the Samsung Galaxy Watch and Montblanc Summit 3, but it's coming to all smartwatches equipped with the Qualcomm Snapdragon 4100 chipset. We've created a guide to Wear OS's suitability, but Currently only the TicWatch Pro 3 and TicWatch E3 from Mobvoi are available.
Not surprisingly, the Apple Watch only works with the iPhone. The watchOS App Store is located in the pre-installed Apple Watch app for the iPhone. Here you can install watch versions of your favorite iOS apps or find new ones: The store offers everything from games to fitness tracking apps, to extensions of the most used productivity apps, to receive notifications from Slack or view lists in Todoist.
Compatibility between Device and Operating System
Importance of compatibility: The synergy between smartwatch and smartphone is essential, so make sure the watch you choose is compatible with your phone. Fitbit's flagship models, like the Versa 3 and Versa 2, interface with both Android and iPhone. However, owners of Android devices enjoy additional advantages, such as quickly responding to messages and managing calls directly from the watch.
Wear OS and compatible devices: Google's new Wear OS, for the moment, is exclusive to some models such as the Samsung Galaxy Watch and the Montblanc Summit 3, but will be extended to all smartwatches with Qualcomm Snapdragon 4100 chipset. At the moment, the the only Wear OS options available are the TicWatch Pro 3 and the TicWatch E3 by Mobvoi, for which we have prepared a specific guide.
Apple Watch exclusivity: Apple Watches are exclusive to iPhone users and are configured via the Apple Watch app already present on iOS devices. The watchOS App Store, accessible from the app, is where you can download your favorite watch apps or discover new apps. The offering is varied and ranges from games to fitness tracking apps, up to extensions for productivity apps, such as Slack notifications or Todoist lists.
Comparison between OLED and LCD displays
OLED and AMOLED displays are commonly employed in most modern smartwatches, offering vivid color gamut and increased brightness. The downside is a greater impact on energy consumption, despite continued advances in efficiency. Some models provide battery life of several days or even weeks, but if battery longevity is your priority, a monochrome display may be the right choice.
More affordable smartwatches tend to incorporate sharp OLED displays rather than LCDs, which allows for a slimmer design. Apple introduced its first OLED screen with the aim of reducing the thickness of the first generation Apple Watch. Samsung, however, has the merit of having launched the first OLED smartwatch with the Galaxy Gear in 2013.
Smartwatch Buying Guide: Touchscreen vs. Interaction Physical Keys
The presence of a touchscreen on smartwatches is almost a given, but navigation on smaller screens can sometimes be frustrating, and not all touch gestures are immediate or intuitive.
Wear OS handles presenting notifications well that can be dismissed with a simple swipe, but navigating the app's other features requires more interactions. However, some wrist movements allow you to quickly switch between applications.
Apple has adopted a hybrid approach for the Apple Watch, implementing both touch and the Digital Crown and a side button. The Digital Crown is used to zoom or scroll through content with ease, while the display detects the difference between a light touch and a harder press with Force Touch technology. The side button gives access to the frequent apps dock.
Samsung has equipped models like the original Galaxy Watch, the Galaxy Watch 3 and the latest Galaxy Watch 4 with a rotating bezel for navigating menus, which you use in combination with touch.
Aesthetics and Adaptability
When it comes to high-quality smartwatches, one of the popular features is the ability to interchange straps and customize the overall look of the device. The ability to personalize your watch is crucial for those looking to reflect their personal style.
The pre-purchase choice for most smartwatches is quite varied these days. For example, with the Apple Watch and Fossil models, you can select not only the color and material of the band but also the shade, finish and size of the case.
Comfort is a crucial aspect, as is the simplicity of being able to put on or take off the watch. Closures that are too complicated or difficult to manipulate are to be avoided. Fortunately, many recent models adopt standard-type buckles for greater convenience.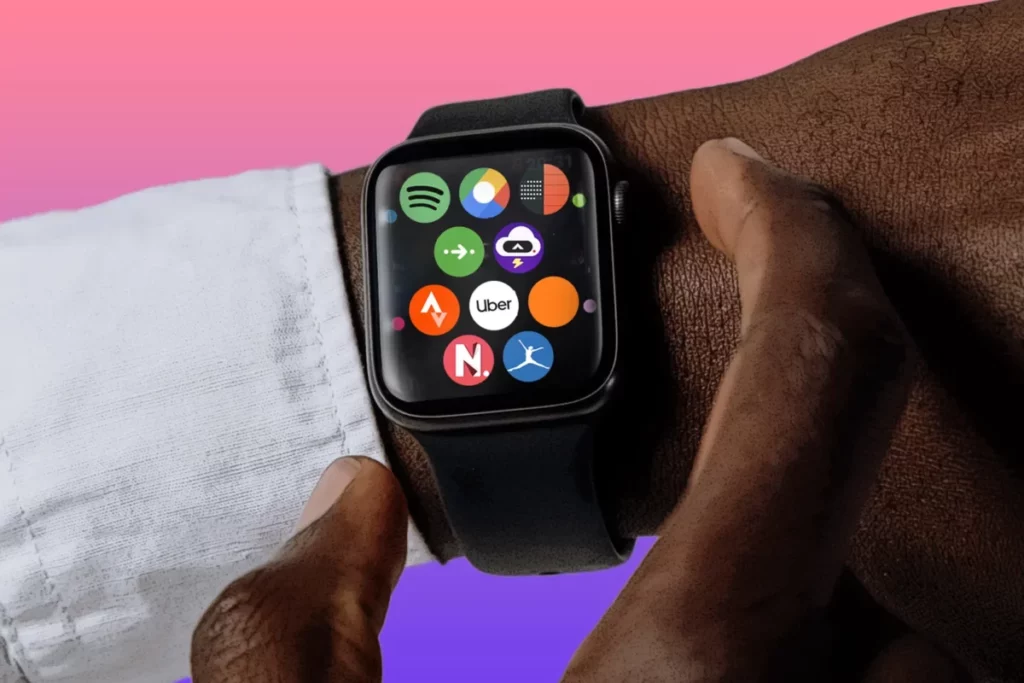 Round dials are a growing trend among smartwatches, giving devices a look more reminiscent of traditional watches. And new models tend to be more compact and thinner. For example, the Garmin Lily is one of Garmin's top picks, ideal for more delicate wrists.
Even classic watch brands are entering the wearables sector, offering Wear OS devices that blend the typical elegance of analog watches with the smart features offered by Google. Brands such as Movado, Tag Heuer, Emporio Armani and Louis Vuitton have presented their smartwatches, often positioned in a higher price range. Despite the appeal of the brand, these devices are not always the best choice compared to those offered by Apple, Samsung, Garmin or Fitbit.
Fitness functions, step counting, heart rate, ECG, SpO2 and GPS
As fitness trackers continue to gain attention, smartwatch manufacturers have gotten to work integrating physical activity tracking features. Some smartwatches depend on your smartphone for activity tracking, but most have at least a built-in pedometer for counting or tracking steps.
If you plan to use a smartwatch primarily for working out, you may want to consider fitness trackers with smartwatch-like features, such as the Fitbit Charge 5 or the Garmin Forerunner 245, both of which allow you to change the watch face and read readings. notifications. Both offer women's health features, such as the ability to log your period and symptoms, as well as compare your cycle with health stats like sleep and activity.
All of the smartwatches we recommend have a built-in heart rate monitor, but we haven't always found them to be as reliable as dedicated fitness trackers like the Fitbit Inspire 2. The Apple Watch's heart rate sensor has proven more reliable than the Apple Watch's. The Apple Watch's heart rate sensor proved more accurate in our tests.
In addition to the heart rate monitor, some models are equipped with GPS, which makes them more interesting for those who want to run or cycle outdoors and want to track their distance and pace. However, keep in mind that using GPS has a significant impact on battery life.
Other features, such as ECG and SpO2 monitoring, may also be important to you. Fitbit, Apple, and Samsung all have FDA-approved ECG sensors in some of their latest smartwatches. The ECG can detect signs of atrial fibrillation. SpO2 monitoring is more common and detects blood oxygen levels to detect signs of sleep apnea or other possible breathing conditions.
Functions for Wellbeing and Physical Activity
With technological advancement, smartwatches have been enriched with sports functions, becoming real allies for health and fitness. While some smartwatches still rely on your smartphone to track activity, most have standalone features like pedometers for step counting.
For fitness enthusiasts, there are devices that blend the qualities of fitness trackers with smart features. Examples are the Fitbit Charge 5 and the Garmin Forerunner 245: both allow you to customize the display and receive notifications. They also feature options dedicated to women's health, such as tracking the menstrual cycle and correlating it with other health data such as sleep and activity.
When it comes to measuring heart rate, almost all of the smartwatches we recommend include this feature, although in comparative tests, dedicated devices such as the Fitbit Inspire 2 have often proven to be more accurate. However, the Apple Watch proved to be particularly reliable at heart monitoring in our tests.
The presence of GPS is a further strong point for those who want to track their routes outdoors while running or cycling, even if activating GPS can significantly reduce battery life.
Finally, advanced features such as ECG and SpO2 monitoring are becoming more common and may be of particular interest. Brands like Fitbit, Apple, and Samsung offer FDA-certified ECG sensors in some of their flagship models, capable of detecting potential signals of atrial fibrillation. SpO2 monitoring, which measures blood oxygen saturation, is useful for spotting problems such as sleep apnea or other breathing disorders.
Wireless communication and transactions
If you're interested in making calls right from your wrist, many smartwatches offer LTE functionality, allowing you to leave your phone at home. Services like AT&T's NumberSync and Verizon's NumberShare let you keep the same phone number on both your phone and your watch, working even if your phone is far away or turned off. However, please note that a separate data plan is required for the watch's cellular connectivity, costing approximately $10 per month.
The NFC technology present in many smartwatches allows you to make electronic payments independently of your smartphone. The Apple Watch allows the use of Apple Pay even without an iPhone or LTE connection. Smartwatches running Wear OS support Google Pay, while newer Samsung devices are compatible with Samsung Pay.
Brands like Garmin and Fitbit, famous for sports watches, have integrated the ability to make mobile payments into their latest versions.
Autonomy and charging mode
As for battery life, most smartwatches with color displays last between one and two days on a single charge, although in some cases they can last less. This aspect is essential to consider based on how often you are willing to recharge the device.
Of course, intensive use of voice functions will reduce battery life, as demonstrated by the Apple Watch which, with mixed use, reaches around 18 hours per charge.
As for charging, many models, including the Apple Watch and the Samsung Galaxy Watch 4, adopt wireless charging systems, which are very practical and do not require a physical connection to the charger, but only placing it on a base.
Smartwatch Buying Guide: Price Ranges
Excluding budget models from lesser-known brands, smartwatches range in price from $100 for older models to $1.600 for the Tag Heuer Connected. Generally, the cost of smartwatches is between 200 and 500 dollars, varying based on additional features and accessories.
For example, the Apple Watch Series 8 has a starting price of $399 for the version with aluminum case and silicone strap without LTE, but can exceed $1.399 for variants with ceramic cases or exclusive designs.
It's up to you to determine which mix of aesthetics and functionality best suits your needs and budget.