Everyone, no one excluded, is waiting for the arrival of the MIUI 12, the latest major release that we should have on our Xiaomi and Redmi devices. We know almost everything about her, even if not in an official way. We talk about dark mode, of new features mainly in the field themes, we talk about completely renewed interface and greater support for certain photographic innovations. An app has even come out that says if your device will be updated. But when will it come out? Since this morning there has been talk in China about possible dates and two came out that recur very very often.
The first two MIUI 12 release dates leak online: we are talking about the end of April 2020
Between yesterday evening and this morning, the Chinese social network Weibo is in turmoil as several users admit they know the MIUI 12 release date. To be more precise, two dates are known: that of release And that of start of experimentation with the first beta. And surprisingly everyone agrees that both will be in late April.
The post that we put above (also disclosed by the known Xiaomishka) is from a well-known Chinese blogger who in detail summarizes the main features which we will find following the new UI update. In addition to this it says two dates:
April 27: release day;
April 29: MIUI 12 experimentation begins with the first beta.
Clearly the release of the first beta of the program will be initially closed. Gradually they will come open and made public, therefore the global release (intended not only as a Global branch but also as a Chinese stable) is expected not to be just around the corner. We could speculate, however, look at the data disclosed by Google: we know that MIUI in question will be released together with Android 11
.
If this is true, based on the scheme we see above, we could expect a final release around June if not July. Clearly the Global branch (that of ours therefore) will take place slightly deferred with respect to China. As with any respectable leak, this too must be taken with pliers. Although Wang Teng said a few days ago that the interface is coming soon "Soon", Nothing has been officially revealed.
What many of us ask and to which Xiaomi will have to give an explanation is the reason why we talk about MIUI 12 so early. Sure, we will start talking about beta for the first period, but after all from beta to stable it will only take a few months and in any case not even a year since MIUI 11.
Another little one clue which helps us to confirm what we have just said is visible in the photograph below.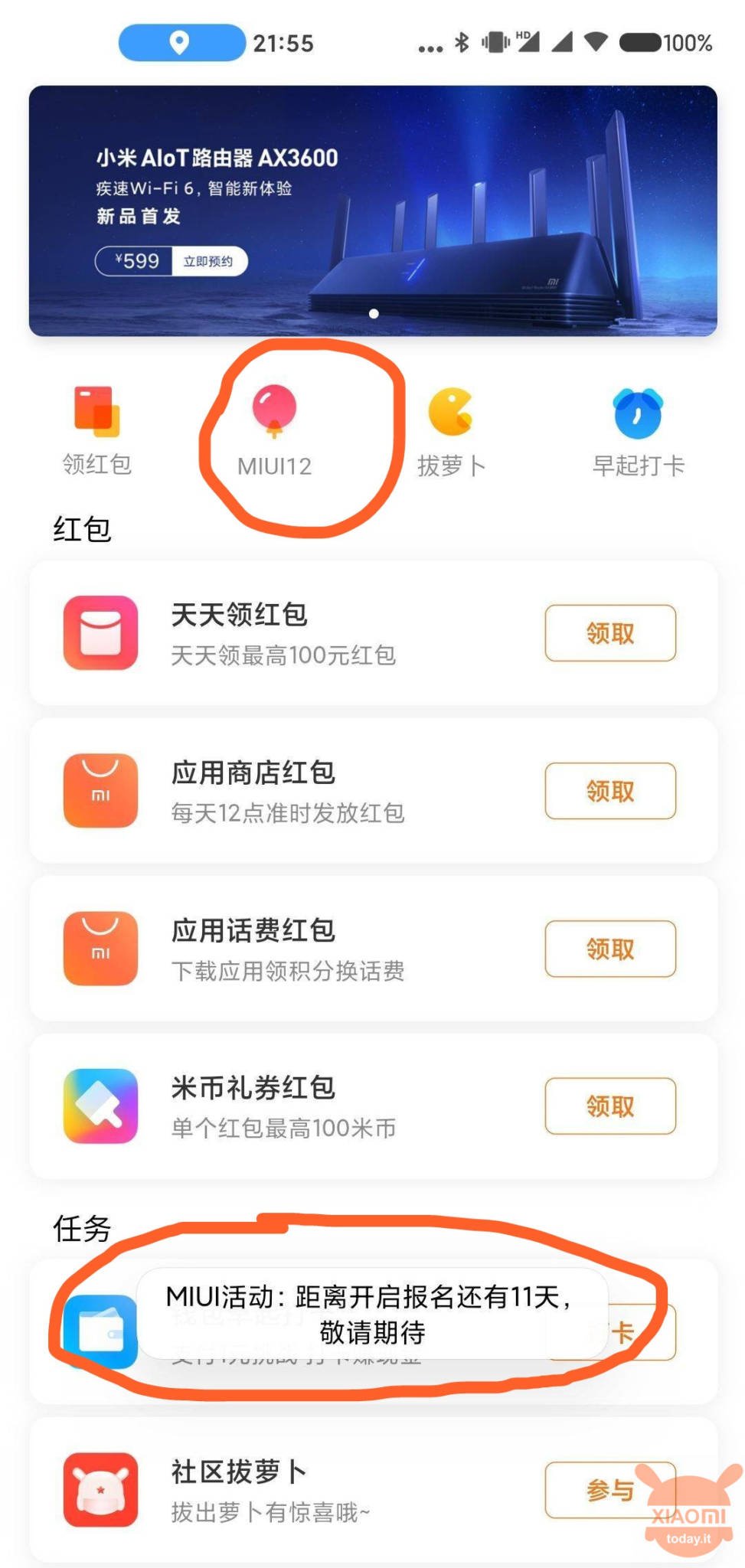 In the application "MIUI Forum"The word MIUI 12 appeared as Chinese as you see circled above. Below, when you click on it, it appears written: "MIUI event: 11 days left before registration starts". From what we know this screenshot has been around since 16th April. If we do two calculations everything comes back.

OnePlus 8 Pro Global 8 / 128Gb
🇨🇳EU Priority Line Shipping (NO customs)
Source | Weibo
Are you interested in OFFERS? Follow our TELEGRAM Channel! Many discount codes, offers, some exclusive of the group, on phones, tablet gadgets and technology.