Today we propose you the great electric paddle Xiaomi EUNI, now in promotion at an extremely inviting price. Do not let it run away:
Featured
🇪🇺 Fast Shipping 3 / 7gg FREE (No customs) ✈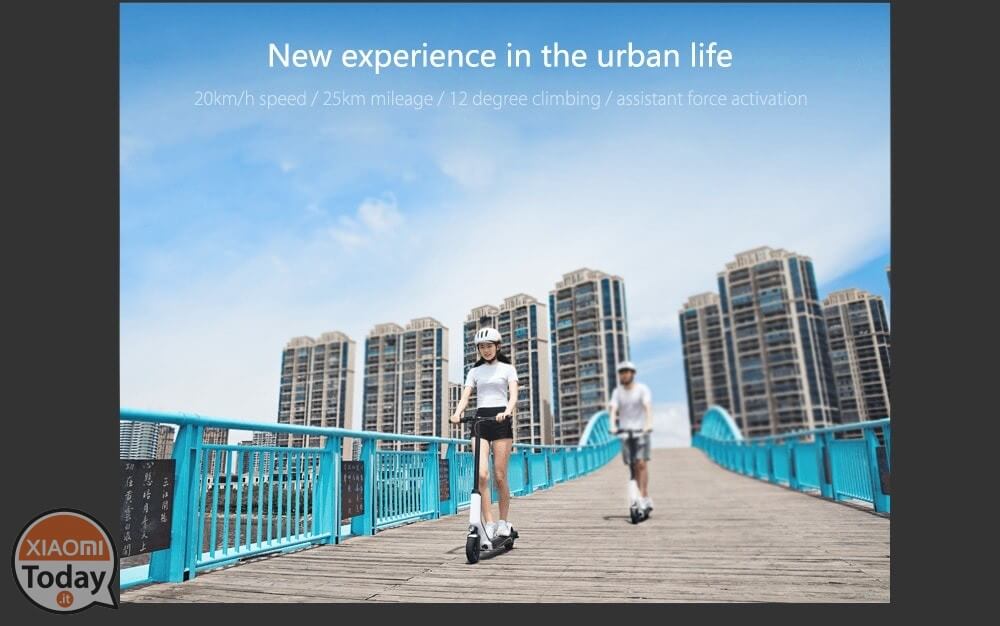 The EUNI electric scooter is characterized by its excellent performance and folding design. Driven by the 250W engine, the vehicle can reach a maximum speed of 20 km / h, covering a maximum distance of 25 km, thanks to the 5.2Ah lithium-ion battery. The maximum transportable load is 100 kg and the maximum difference in height that can be exceeded is 12 degrees. The foldable design makes it easy to store after use. Excellent braking system and extremely efficient BMS, which takes care of the battery protection. Produced in waterproof aluminum and equipped with front and rear light, it is able to provide real time travel data on the display and on the app.
Before purchasing, we encourage you to know about the restrictions imposed by the road code on circulation by means of an electric pad and other means of locomotion of this type.
Featured
🇪🇺 Fast Shipping 3 / 7gg FREE (No customs) ✈
Make purchases from PCs and login to gearbest.com otherwise the code will not be valid
Are you interested in bidding? Follow our Telegram Channel!
A lot of discount codes, some exclusive offers from the group, phones, gadgets and gadgets.