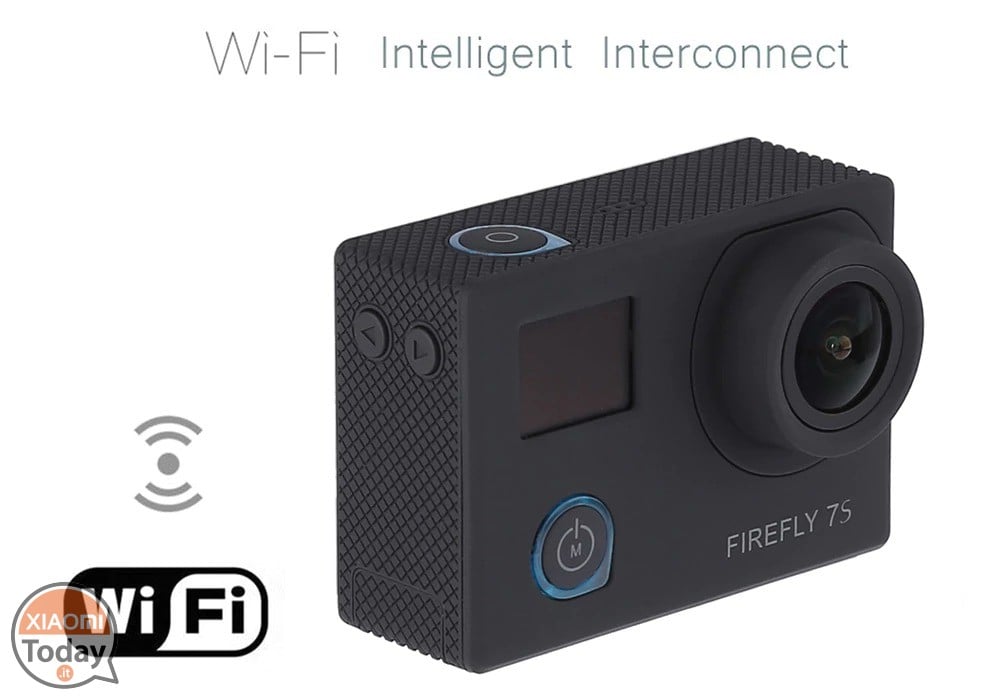 Are you interested in OFFERS? Be smart and subscribe to our Telegram channel! Lots of discount codes, offers, pricing errors on technology from Amazon and the best online stores.
Excellent video quality, WiFi and good autonomy: all you need in a good cam action. Hawkeye Firefly s7 has all this, along with a superlative accessories kit. Today at an exceptional price:
Equipped with the 078 Mpx IMX12 sensor, the Firefly 7S succeeds in combining design and practicality, showing off a precious design without sacrificing quality. Real-time playback via WiFi and underwater use with the appropriate case is possible.
This is the list of accessories in the packaging, which is reported directly by GearBest:
Package Contents: 1 X Hawkeye Firefly 7S X Camera 1 x Waterproof Case + Mount + Screw, 1 x English User Manual, 1 x 1050mAh Battery, 1 X Holder, 1 x J-shaped Mount, 1 x Tripod Mount + Tripod Mount Adapter , Xnumx x xenum X x cable, 1 x metal cable tie, xnumx x plastic cable tie, Xnumx X Cleaning Cloth, 2 x Clip, 1 x Adhesive, 2 x Belt, 1 x Hook and Loop Fastener, 1 x Pad
Proceed with the purchase from the PC and log in to the gearbest.com website, otherwise the code will not be valid