⚠️ATTENZIONE⚠️
This promo is not to be missed if you want to buy products at prices really clamorous!
How it works: go to this LINK where you will find many items on offer.
Here you will see the real price of the item, the small amount that you have to pay immediately (8.81 € or 4.41 €) and the discount you will get by joining this promo!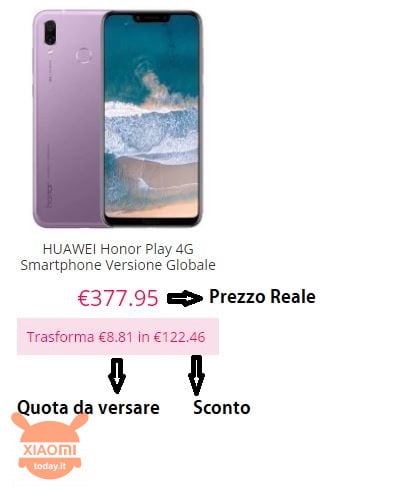 The payment of the fee to block the item will be considered as a deposit, therefore it can not be reimbursed. To block these offers you will have time until 13.00 on Saturday 10 November. As soon as the first phase is finished, then from the 13 on Saturday, you will have time until 08 of the November 15 to pay the balance.
If you do not want to use the calculator to see the final price of the product, just click on it to go directly to the dedicated page where you will have the chance to see it well!

So do not waste time and good purchases !!
Are you interested in bidding? Follow our Telegram Channel!
A lot of discount codes, some exclusive offers from the group, phones, gadgets and gadgets.