The Redmi K60 series launched last week as well as including i Redmi K60E, K60 and K60 Pro, also saw the introduction of the Champion Performance Edition. Today, the founder and president of Xiaomi, Lei Jun, decided to show the device up close.
Redmi K60 Champion Performance Edition is the flagship for racing lovers
As we can see in the photos, the Champion Performance Edition maintains the racing gene of previous Champion K-series editions and pays homage to the spirit of the champion and the heart of the competition with a hard-core design that combines classic track elements and hardware performing.
The smartphone adopts a combination of smooth leather and carbon fiber texture design. The high-strength fiberglass back panel is combined with high-quality smooth leather, complemented by light and resistant carbon fiber lines.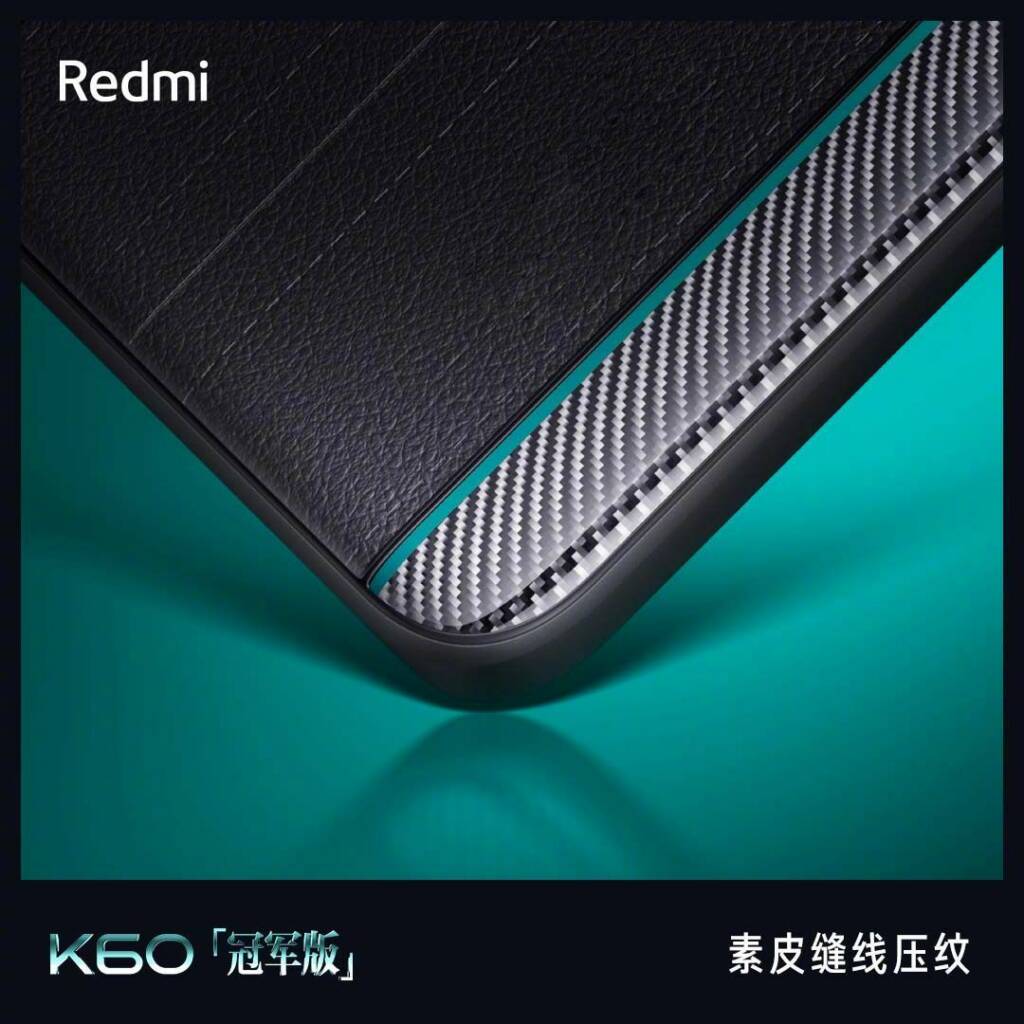 As for the internal specifications, the Redmi K60 Champion Performance Edition is nothing more than a Redmi K60 Pro in the version with 16GB of RAM and 512GB of internal memory.
The Champion Performance Edition adopts a 6,67-inch flat screen with a resolution of 3200×1440. The smartphone is equipped with Qualcomm's powerful 8nd generation Qualcomm Snapdragon 5000 processor, packs a large 120mAh battery, and supports 30W wired and XNUMXW wireless flash charging.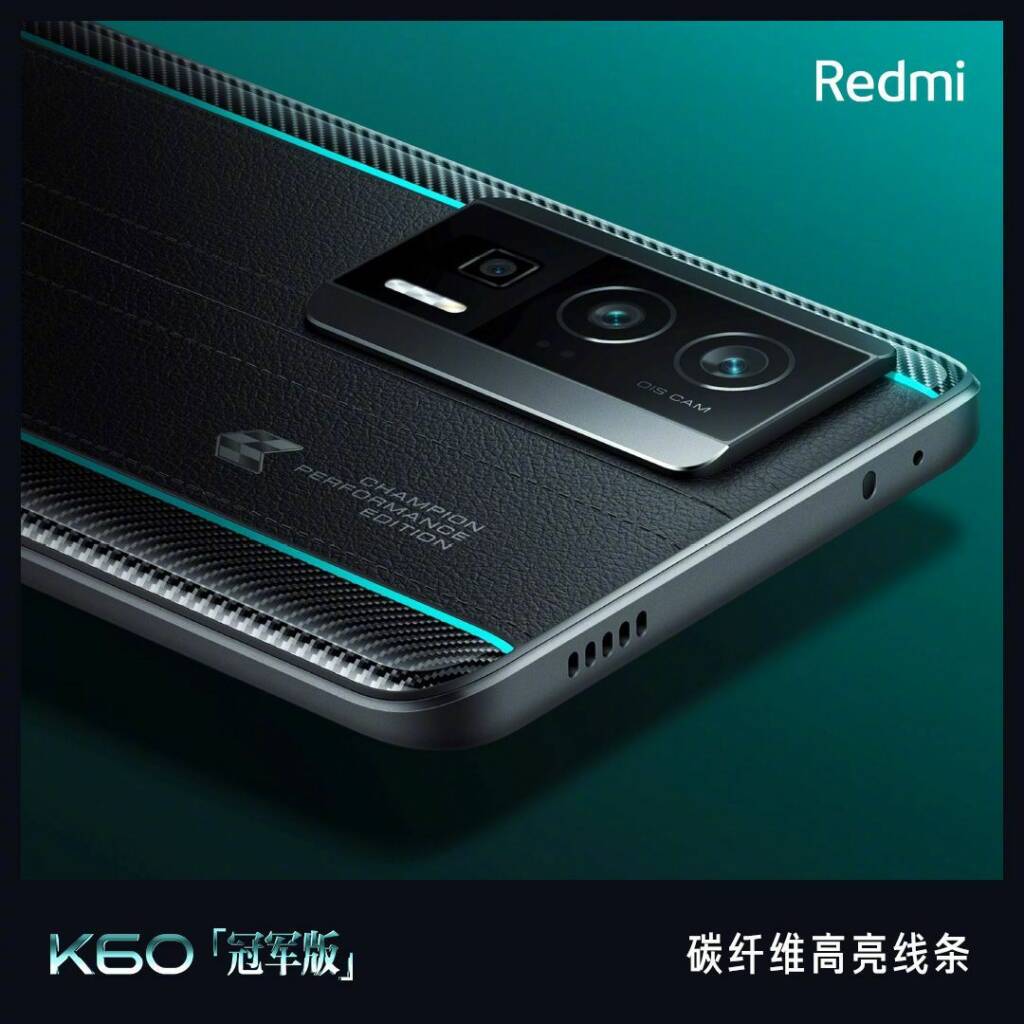 In addition, this special edition comes pre-installed with MIUI 14 operating system, which adds MIUI photon engine, improves the underlying Android kernel, and opens up this feature for third-party application developers to achieve a smoother system, improving the power saving of applications. third parts. In particular, it is possible to save up to 22% on energy consumption.
As for the price, the Redmi K60 Champion Performance Edition is quite expensive (for a Redmi) at a price of 4599 yuan, about 630 euros at current exchange rates.
197,00

€

299,90

€
available
30 January 2023 13: 53

Amazon.it
Price updated on: January 30, 2023 13:53