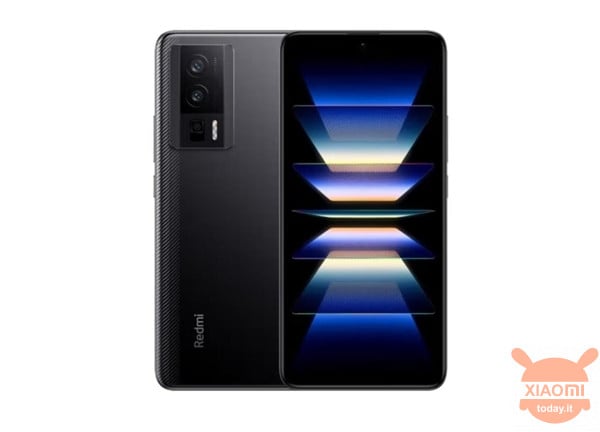 Last December 27, the Xiaomi sub-brand, Redmi, launched the new K60 series in China. Among them, the Redmi K60 Pro comes with the most powerful processor available for Android devices, the Qualcomm Snapdragon 8 Gen 2.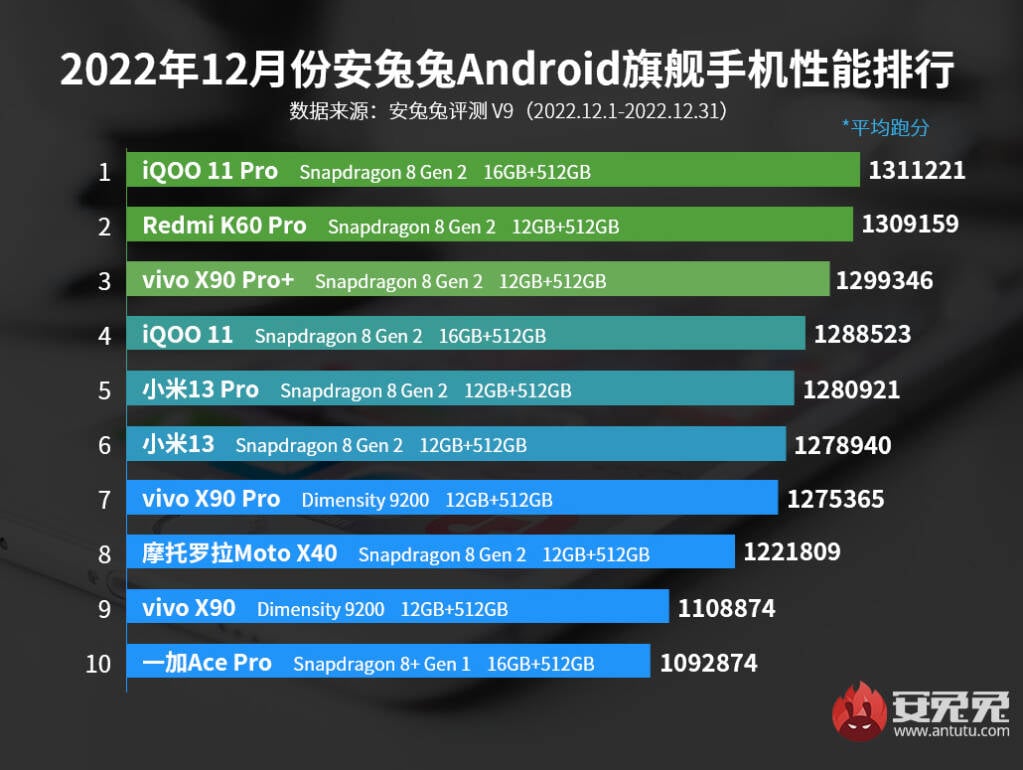 Well, this morning the well-known benchmarking platform AnTuTu announced the performance ranking for Android high-end devices in December 2022. The second generation Snapdragon 8 has basically taken the first place, occupying the top seven positions.
As we can see in the image above, the iQOO 11 Pro, a performance-oriented smartphone, took first place with a score of 1,31 million. Of course, not only the processor is behind this score, but also the various improvements brought about by the major specification update of LPDDR5X RAM and UFS 4.0 internal storage.
Well, in second place, somewhat surprisingly, we find the latest Redmi K60 Pro which took second place with a score of 1,3 million. While what would be considered his older brother, the Xiaomi 13 Pro only finished fifth, followed by the Mi 13 which instead ranked sixth.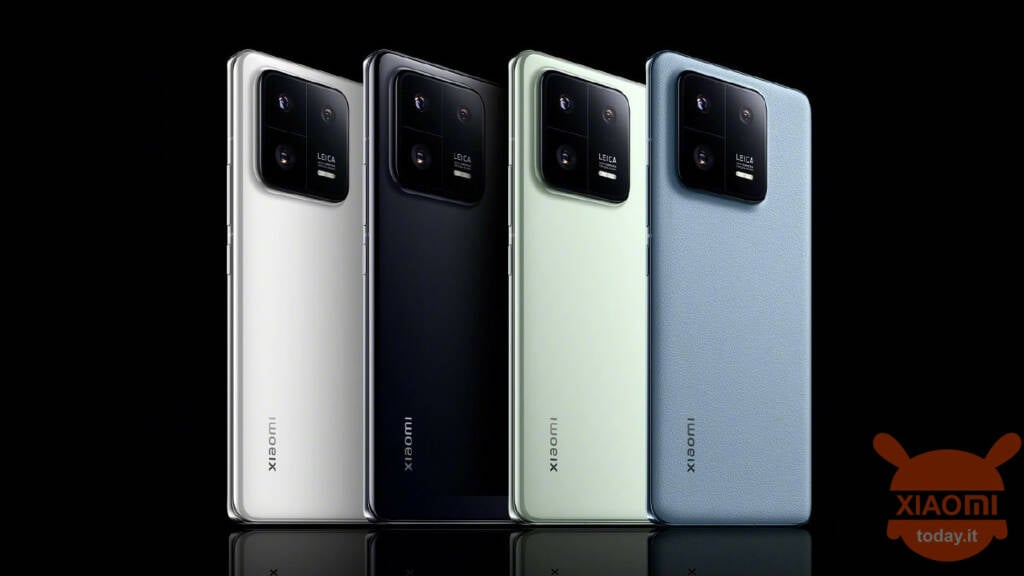 So an unexpected ranking for Xiaomi home devices, even if in reality it was to be expected. In fact, the Redmi K60 Pro, like the iQOO 11 Pro, is a smartphone that is all about performance, while the Xiaomi flagships focus mainly on design and premium features.
In any case, continuing with the ranking, we find two devices with the MediaTek Dimensity 9200 chip on board, namely the Vivo X90 and the Vivo X90 Pro. These two models are currently the most powerful smartphones equipped with MediaTek chips.
Finally, we have the only Snapdragon 8+ Gen1 processor smartphone in the chart, the OnePlus Ace Pro. This is probably the last time we will see this chip in the chart.
194,00

€

299,90

€
available
29 January 2023 14: 01

Amazon.it
Price updated on: January 29, 2023 14:01