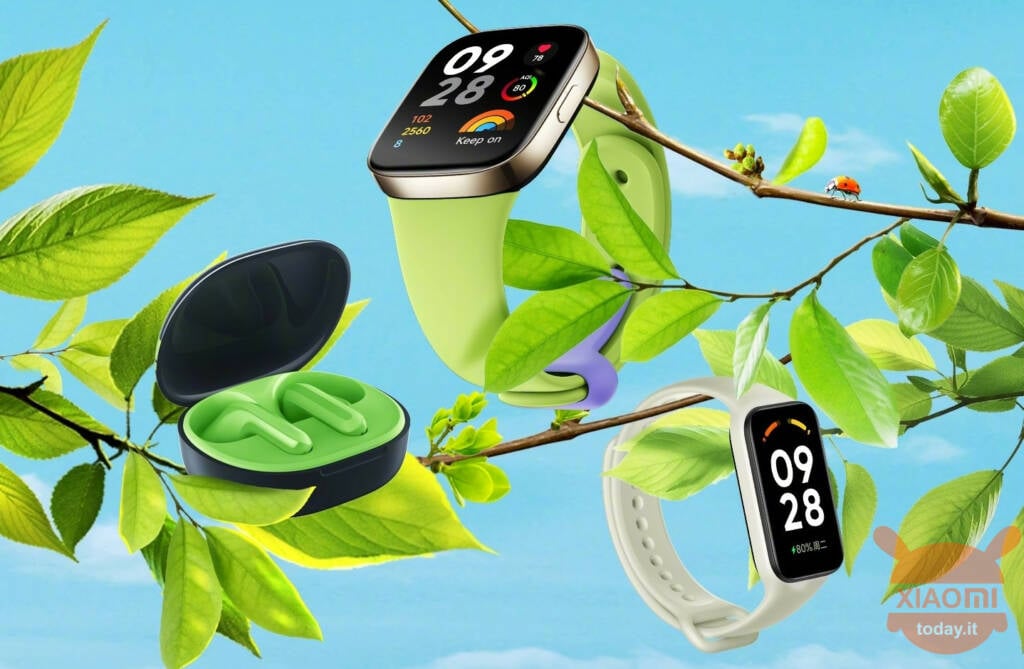 As we already know, Redmi will launch the new K60 series on December 27th. This will include a total of three models: the Redmi K60E, the K60 and the K60 Pro.
Redmi Watch 3, Band 2 and Buds 4 Youth Edition officially anticipated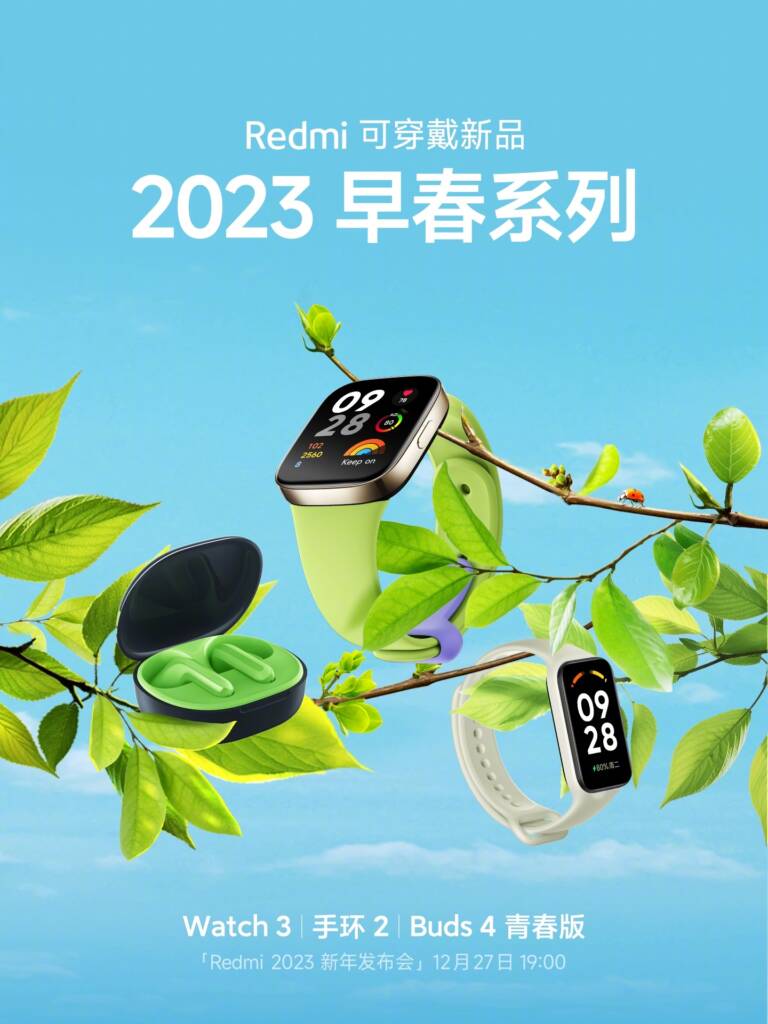 Today, the Redmi brand announced that the new "2023 Early Spring Series" wearables will also be released on the same day. Here too we will see a total of three products: the Redmi Watch 3, the Redmi Band 2 and the Redmi Buds 4 Youth Edition.
As can be seen from the official poster, the design of the Redmi Watch 3 is basically the same as the previous generation, with a squared dial design and a physical button on the right side.
The brand said that its display area has increased by 14,8%, the pixel density is 341PPi, the definition has been increased by 1,3 times, and the maximum brightness is 600nit, so it can be used under sunlight without any problem.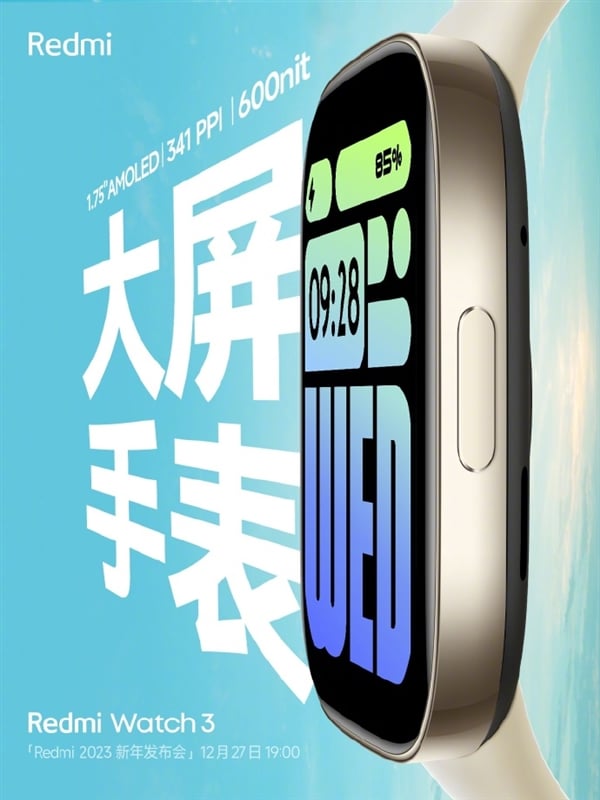 At the same time, we will also see the arrival of the new Redmi Band 2 which updates the series after two years of waiting. The shape of the Redmi Band 2 has been redesigned and the display area has been increased. The main part of the smart band is expected to be separated from the strap.
As for the TWS Redmi Buds 4 Youth Edition headphones, they adopt a new green color scheme, similar in shape to Apple AirPods 3, with a semi-in-ear design.
Recall that in the previous generation, the Redmi Buds 3 Lite were a very light pair of headphones, weighing only 4,3 grams per ear, an integrated 6 mm driver unit, Bluetooth 5.2 support, ENC noise reduction, support low latency and other features.
According to the brand, these three new products will bring new technologies, will be light, colorful and will have better autonomy than the previous generation.
REDMI WATCH 2 LITE
22 used by 52,71 €
1 February 2023 6: 40

Amazon.it
Price updated on: 1 February 2023 6:40