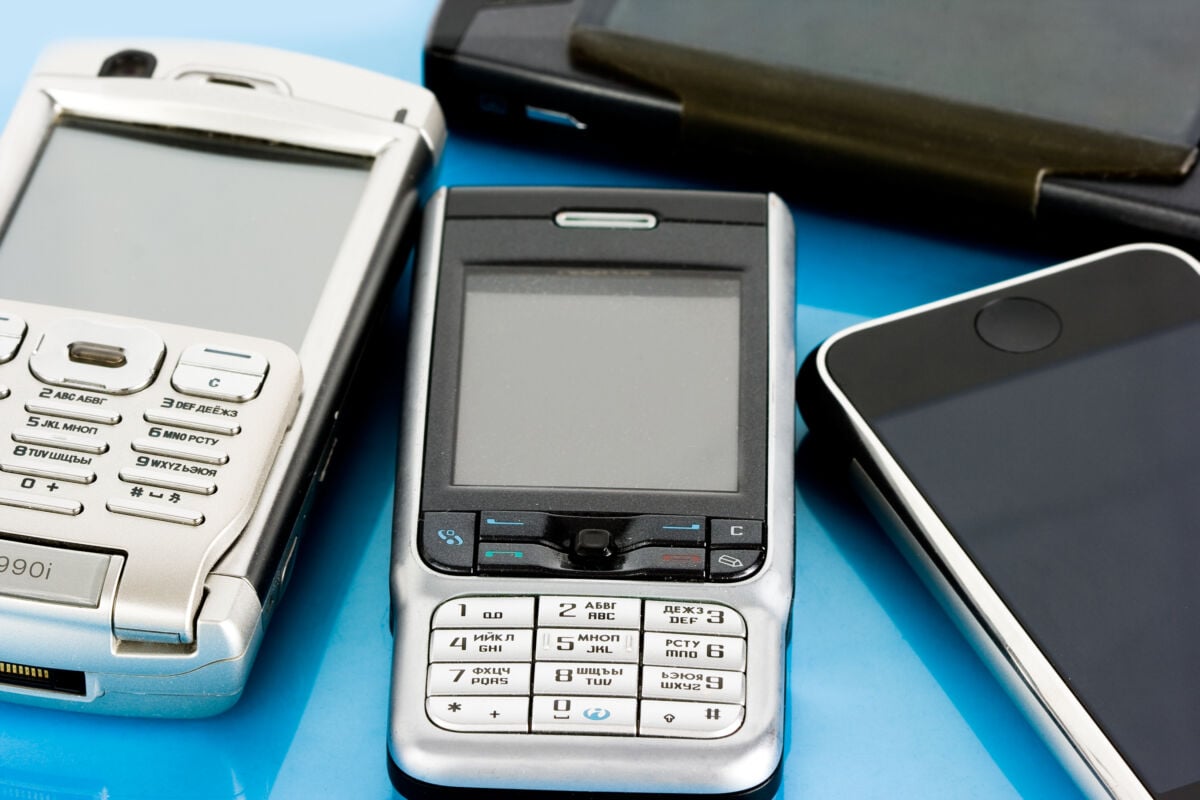 It's no secret that our digital age is dominated by increasingly advanced smartphones. However, a recent analysis of Counterpoint Research suggests a back to the origins. Smartphones with essential features, known as "feature phone", are gaining popularity. But why is this trend emerging right now? The analyst firm went to understand the reasons behind this growing nostalgia and the implications for the future of the mobile sector.
The context: the evolving smartphone market
The smartphone market is constantly evolving, with new ones models that debut almost every month. Brands like Samsung, Xiaomi, Motorola and Honor are pushing the limits of technology, offering devices with high-quality cameras, impressive displays and unprecedented computing power. However, alongside these tech giants, an unexpected market segment is emerging: feature phones. According to the Forecasts di Counterpoint, sales of these simple but functional devices could reach 2,8 million units in 2023. This is especially remarkable considering that just a few years ago, these devices had all but disappeared from the market.
Read also: Smartphone addiction: how to recognize it and how to deal with it
Why the return to feature phones?
The answer may lie in a growing one need for "digital detox". The new generations, especially Gen Z and millennials, are becoming more and more aware of the negative effects that excessive use of smartphones and social media can have on mental health. Hashtags like #bringbackfliphones on TikTok they have accumulated millions of views, and it is not uncommon to see young influencers praising the virtues of life "offline". This desire to disconnect is fueling a renewed interest in feature phones, which offer a middle ground between the complete disconnection and the hyperconnectivity of modern smartphones.
Feature phones are known for their simplicity and accessibility. With prices starting at just €20 for models with prepaid contracts and going up to €100 for unlocked devices, they're an affordable option for everyone. Brands like TCL e HMD Global (Nokia, for example) are the market leaders, but newcomers like Schok and Sonim are also trying to make a name for themselves. These devices offer basic features like calling, texting, and even a simple camera, yet are free from the complications and distractions of modern smartphones.
The criticisms
All nice, but you too will understand that a radical and sudden transition is not functional. Imagine passing by one Xiaomi 13T soon to be released to a banal but renewed Nokia 3310. And mind you: these feature phones are recent devices but only "weakened" in functionality. In fact, the criticism is that with the evolution of technology there are features that are now have become essential, such that not even feature phones should do without them. NFC, for example, allows contactless payments, while eSIM makes it easier to switch operators.