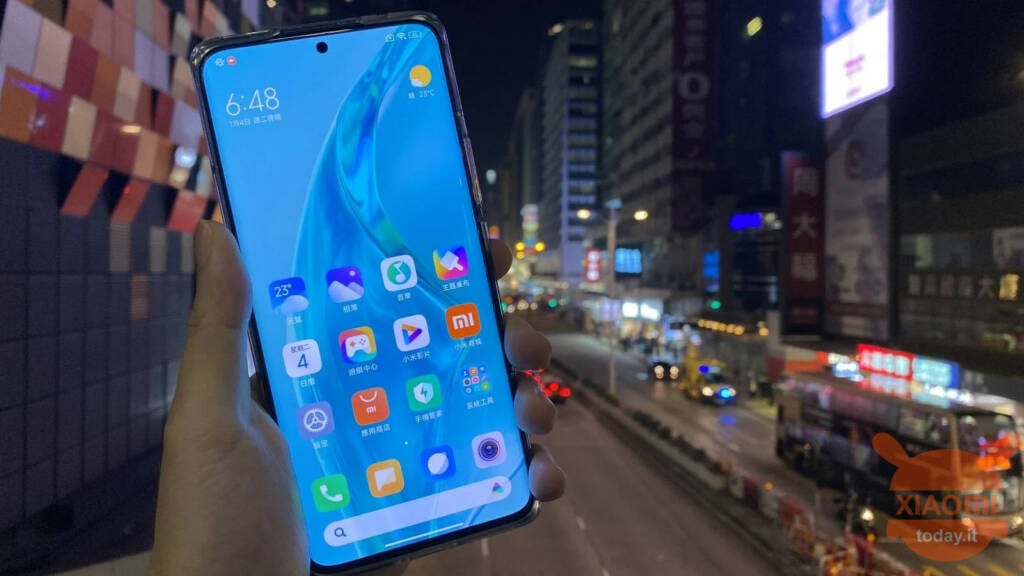 The first information on Xiaomi 13 Pro are true: yes, it will equip one Snapdragon 8 Gen2, will have one Samsung E6 screen. But all in all, could it be otherwise? This is the next top of the range of the company, that of 2023… How could it not equip the most powerful processor and the best screen. This is not official news but we know that it will be so. But having said that, what will the design of the smartphone look like? A photo circulating on Weibo, the Chinese Twitter, reveals it to us ...pity it's a fake. Let's see the details together.
The first information and the first photographs depicting Xiaomi 13 Pro begin to shoot. But we want to clarify? This is not him ...
It is quite unlikely that what we see in the picture is a Xiaomi 13 Pro. In fact, in our opinion, it is a 12 Pro with false data written on it. What we can discern from the shot is the settings home page MIUI 14 (alleged) present on Xiaomi 13 Pro. Here are all the information relating to the name and configuration of the smartphone. According to the source, the device, codenamed Nuwa, it is equipped with 12 GB of RAM with 3 GB of swap files, as well as a processor with a maximum clock speed of 3.0 GHz. At the bottom of the screen, you notice the name KAILUA - this is the processor Snapdragon 8 Gen2, who appeared with this name in internal reports.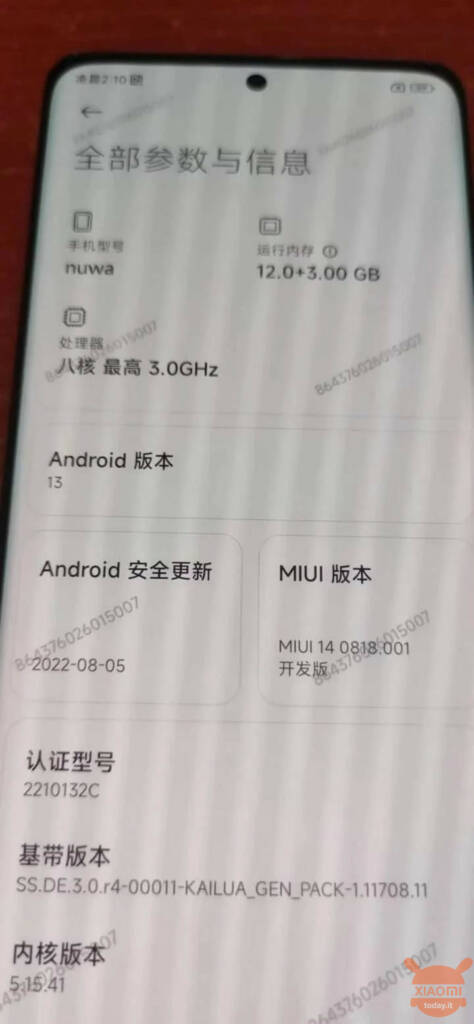 Read also: Android 13 was released earlier than expected, but not for everyone
The OS information line indicates the firmware MIUI 14 based on Android 13. At the top center of the display, curved at the sides, there is a hole for the front camera. According to some rumors, Xiaomi 13 Pro is equipped with a display Samsung E6 flagship. The same is attributed to the Samsung Galaxy S22 Ultra, iQOO 11 Pro and Oppo Find X6 Pro smartphones.
There is no information about its release date yet, but the model number 2210132C was already found in the databases of regulatory bodies in May, and the global version of Xiaomi 13 Pro with the number 2210132G was recently spotted on the website of one of the European companies. The smartphone is expected to arrive in China and in the coming months first quarter of 2023 in Europe.